PC vendors are broadening their product categories, and we've seen numerous brands venture into the business of making PC cases. NZXT is already well established in that particular space, and the company is now eyeing up the peripheral game. Today, we're looking at NZXT's first gaming mouse, the NZXT Lift.
Launched alongside the company's first mechanical keyboard, NZXT Function, the Lift is a lightweight gaming mouse that focuses more on style. It's ultra lightweight, ambidextrous, and supports NZXT CAM software for managing everything from the programmable buttons to subtle RGB lighting.
The gaming mouse market is incredibly competitive with some serious names like Razer and SteelSeries, but NZXT believes it has a winner on its hands. Could the NZXT Lift be the next best gaming mouse?
Bottom line: NZXT made a gaming mouse and it's very good thanks to the use of a high-quality sensor and durable OMRON switches. It may be a little pricey, but this is one awesome gaming companion.
For
Gorgeous design
Lightweight build
PixArt PMW3389 sensor
Premium cable
OMRON switches
Against
Non-detachable USB cable
Need to use claw grip
A little pricey
NZXT Lift: Price and availability
At launch, the NZXT Lift was priced at $60. Considering there's no special functionality that's part of the Lift experience, such as numerous programmable buttons for MOBAs and MMOs, adjustable weights, or a high-end, expensive sensor, it's a small premium to pay compared to the competition. We've seen some exceptional mice priced at around $60.
That's not to say the NZXT Lift isn't worth $60. It is if you value the design and lightweight feel, but this is definitely something worth bearing in mind as you shop around.
NZXT Lift: What's good
NZXT makes some of the best-designed PC cases on the market. The company attempts to stick to the same minimalist design for all its products, and we're seeing it show with the launch of the Function keyboard and Lift mouse. That's no bad thing as the NZXT Lift is a stunning piece of kit to look at. It's almost completely bare, aside from a very subtle NZXT logo on the lower front plate.
Available in either black or white, you're going to fall in love with either color option. You would be forgiven for assuming there's no RGB lighting until you plug in the mouse and notice two very understated lighting strips. This won't be to everyone's tastes, but I'm a sucker for more subtle RGB lighting effects. The main PixArt PMW3389 is also lit underneath.
In terms of buttons, there are two main clickers using OMRON switches, as well as a textured mouse wheel, DPI switch, and two side buttons. When scrolling through preconfigured DPI profiles, the mouse lighting will briefly display the respective profile color before returning to its usual color and effect.
Image 1 of 3
The USB cable is braided and won't impede your movements, and that's about it for the NZXT Lift. Using two massive glide pads, the NZXT Lift is a joy to use, especially with the bundled NZXT mousepad. It's ambidextrous, meaning you can comfortably use this mouse left- or right-handed, though you may want to consider using a claw grip style.
Using OMRON switches for the two main buttons, NZXT ensured the primary input with the Lift felt premium and durable. The two side buttons feel less so, but as someone who doesn't bother with secondary buttons on a mouse, this didn't impede gaming performance. Whether you're taking planets in Stellaris or scoring headshots in Mount & Blade II: Bannerlord, you'll be good to go.
NZXT Lift: What's not good
I'm not a big fan of non-detachable USB cables on keyboards and mice simply because it means you cannot replace them should they eventually fail — not unless you're tech-savvy enough to do so. This goes for the NZXT Lift, and it would have been good to see a USB-C connection or even a proprietary one at least.
Then there's the price, which may put some off. This is NZXT's first mouse and it's very good, but is it good enough to go up against mice from reputable brands at similar prices that have more features? That's going to be down to what you want from a mouse. If you prefer a simple gaming mouse with a kick-ass design, sensor, and switches, the NZXT Lift is a good companion to pick.
NZXT Lift: Competition
As aforementioned, the gaming mouse market is very competitive. There are so many brands and models from which to choose that it can quickly become overwhelming, especially if you don't know what to look for. The NZXT Lift isn't worse than anything in its price range, but you should bear in mind its features to see which mouse better suits your needs.
The Razer DeathAdder V2X HyperSpeed is a brilliant gaming mouse and costs about the same as the NZXT Lift. Where the DeathAdder V2X HyperSpeed has an advantage is with its wireless capabilities. It also has Razer's Gen 2 mechanical switches and a 14K DPI 5G optical sensor. Razer's software support is also just as good as NZXT's.
NZXT Lift: Should you buy it?
You should buy this if ...
You enjoy lightweight gaming mice
You play multiple game genres
You prefer minimalist designs
You shouldn't buy this if ...
You don't enjoy the claw grip style
You need additional functionality beyond five buttons
You want wireless capabilities
NZXT has conquered the PC case segment, and now the company is wanting to cause waves in the peripherals market. The NZXT Lift is a solid launch for the company, showing just what can be achieved by a new player, and it's good to see NZXT take a different approach to design. The Lift and its RGB lighting look unique enough when compared to the most popular pointers.
Actually using the NZXT Lift is a joy, so long as you enjoy the claw mouse grip. While it is ambidextrous, I found it a little on the small side for effectively using a palm grip, especially in-game. This isn't a deal-breaker but is definitely something to consider if you use mice a particular way.
The high-quality and durable design makes up for this. The OMRON switches feel great through use and the CAM software has come a long way over recent years. It'll be something you actually enjoy using as opposed to quickly uninstalling. The NZXT Lift is a brilliant mid-range gaming mouse, and I'm excited to see what comes next.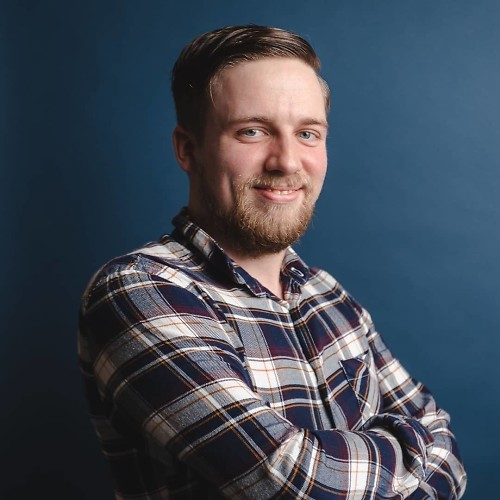 Rich Edmonds was formerly a Senior Editor of PC hardware at Windows Central, covering everything related to PC components and NAS. He's been involved in technology for more than a decade and knows a thing or two about the magic inside a PC chassis. You can follow him on Twitter at @RichEdmonds.