The Razer DeathAdder is my favorite mouse of all time. If Razer suddenly decided to stop making it, I would buy up as many as I could to make sure I could keep using it for eternity. So then, naturally when there's a new one in town I get excited.
The latest to join the family is the Razer DeathAdder V2X HyperSpeed. Bit of a mouthful, admittedly, but I'll be typing it more than you'll be saying it. It's another wireless DeathAdder, but it doesn't replace the existing V2 Pro, it sits lower down the range, bringing a good-quality wireless gaming mouse to a more affordable price point.
The core of the V2X HyperSpeed retains the iconic DeathAdder DNA but makes a few trade-offs to bring the price down but also has the possibility of being much easier to live with than its more expensive sibling.
Razer DeathAdder V2X HyperSpeed
Bottom line: The wireless DeathAdder sheds a little on the feature set, gets a much better price, and overall becomes a much better mouse because of it.
For
Great price
Iconic, ergonomic form factor
Additional programmable buttons
Great battery life
Bluetooth as well as 2.4GHz
Can use both AA and AAA batteries
Against
Only comes in right-handed design
Additional buttons are a bit of a stretch for smaller hands
Lacks grippy sides like other DeathAdders
Razer DeathAdder V2X HyperSpeed: Price and availability
The Razer DeathAdder V2 X HyperSpeed is available now for $60. It's available to purchase from either Razer's own online or physical stores, or from authorized resellers such as Amazon and Best Buy.
Razer DeathAdder V2X HyperSpeed: What you'll like
Right out of the gate this is a proper Razer DeathAdder. The core form factor is identical to the other DeathAdder V2 mice, with the now-iconic and ergonomic design completely untouched. The shape is the biggest reason I only use a DeathAdder. It's just so comfortable to hold without trying too hard to be the most ergonomic mouse around. It just molds into your hand with no sticky-out bits anywhere.
There is a mild change to the button layout, though. The additional two programmable buttons on the top have been moved to the top of the left click button, which if you use them for DPI switching actually makes a ton of sense because they're more difficult to accidentally hit. That's the only change, though, with the two additional buttons by the thumb remaining.
The V2X HyperSpeed makes use of Razer's Gen 2 mechanical switches, and they are, as ever, a delight. They're light and clicky, fast and responsive, and just the ticket whether highlighting a passage of text or firing off a mad snipe. By now we know what to expect from a Razer gaming mouse, even a more budget-focused one such as this.
The wireless connectivity is the standout feature because for $60 you're getting a bona fide gaming beast without the wires, without much in the way of compromise, and with the added bonus of stellar battery life. On one hand, the V2X HyperSpeed steps down to Razer's 14K DPI 5G optical sensor over the Focus+ you find in the more expensive versions, but it's still very good. 14K DPI is still overkill for most people, but this is a very accurate optical sensor.
It's hard to really call that a compromise because of the price and the fact it's still an excellent sensor. What comes with it is Razer's HyperSpeed 2.4GHz wireless connectivity which, yes, remains almost indistinguishable from using a wired mouse. You also get Bluetooth if you just want to hook it up to a laptop without giving up a port, but the HyperSpeed wireless is a real catch at this price point.
The DeathAdder V2X HyperSpeed also boasts great battery life, and it uses standard AA or AAA batteries, too. Popping off the top panel reveals a slot to use a single battery of either type, which for me is absolutely perfect. As a parent, I've always got some batteries, but rarely the right batteries. Razer made it easy to steal a replacement from the "kids' toys" stash.
I can't tell you what kind of battery life I'm getting, because I haven't had it nearly long enough to drain it. Razer says it can run up to 235 hours on a single battery, which is about a month of using it a solid eight hours a day, including weekends.
This is a huge bonus because perhaps the only thing I really don't enjoy about the DeathAdder V2 Pro is the battery life. It's pretty poor, and I'm not a fan of either the wireless charging dock or the awkward cable to charge it with. The V2X HyperSpeed does away with RGB lighting entirely to help stretch out its power for longer, and I'm totally fine with that. My hand covers where the lighting would be anyway.
Razer DeathAdder V2X HyperSpeed: What you won't like
Unfortunately, this latest DeathAdder is only available in a right-handed design. There is a left-handed DeathAdder out there (indeed Razer has a few mice suitable for left-handers), but this one is right-hand only. That said, if you really want a left-handed model, let them know on social media or by emailing in. Razer has been one of the better companies at supporting left-handed gamers over the years so you never know what could happen.
I previously mentioned the change in position of the "DPI" buttons on the top to a less accident-prone location. That part is good, but, if you plan to remap those to a more useful, in-game function, they're now a little bit of a stretch to reach if you have smaller hands. As I do. For example, I tried to use the top one as the melee key in Control, but I had to shift my grip to reach it and, well, let's just say I might not have died if I'd just used the keyboard instead. It's not a total deal-breaker, but if you have smaller hands you're probably best keeping key functions to the thumb-buttons instead.
The thing I actually disliked the most though is the fact there is no grippy material on the sides of the V2X HyperSpeed. It's just the same smooth plastic as the top. On one hand, it doesn't get nearly as grubby as the DeathAdder V2 Pro I've been using all year, but I miss the grip. Razer does sell its own grippy tape kits now which you can apply to any mouse, so there's an option to get it back, but even at this price, I'm disappointed to see it omitted.
Razer DeathAdder V2X HyperSpeed: Competition
Image 1 of 2
There is an increasing number of wireless gaming mice on the market, some expensive, some less so. There are a couple of interesting-looking competitors, though, in the same ballpark price as the DeathAdder V2 X, one from Logitech and a lesser-known option from EVGA.
Probably one of the most direct competitors is the Logitech G305, normally about $10 cheaper than the V2X HyperSpeed. It, too, is wireless, using Logitech's Lightspeed tech, has a 12K optical sensor, additional programmable buttons, and similarly spectacular battery life. Where it has an edge for some will be the ambidextrous design and the fact it has onboard storage to use profiles without companion software. Oh, and there's a teal version that looks amazing.
In the other corner, we have the EVGA X20. This boasts more aggressive styling than either the DeathAdder or the Logitech but is packed with features. It has Bluetooth as well as 2.4GHz wireless and cable use, programmable buttons, and even a dedicated sniper button for FPS fans. Those types of games, in particular, will definitely benefit from a mouse like this.
Razer DeathAdder V2X HyperSpeed: Should you buy it?
You should buy this if ...
You want a good wireless gaming mouse
You're shopping on a budget
You want to be comfortable
You shouldn't buy this if ...
You're left-handed
Onboard storage is important
You just have to have RGB in your life
The Razer DeathAdder is a legend among gaming mice, and the fact you can now get a wireless one packed with tech and features for just $60 is insane. There are some people it won't appeal to, but for most people, this would be a great buy.
It would have been nice to see some grips on the sides of this mouse and the top buttons being just a hair lower, but on the whole, the V2X HyperSpeed is a winner. I'd recommend it over the DeathAdder V2 Pro to most people because unless you're absolutely on the highest-end, best-performing sensor or you just can't live without RGB, this makes more sense.
Extra points to Razer for not only giving this mouse great battery life but also doing away with silly first-party cables or wireless charging and just using a battery. It's quicker to swap in a new one than charge up, and if you're really desperate you can raid the TV remote instead of looking for that one cable you need.
I've now switched to the DeathAdder V2X HyperSpeed from the V2 Pro, primarily based on its battery life. I'm as far from a pro gamer as it comes, and this is still more mouse tech than I'll ever need. It's one seriously good gaming mouse. Now, where did I put that grip tape ...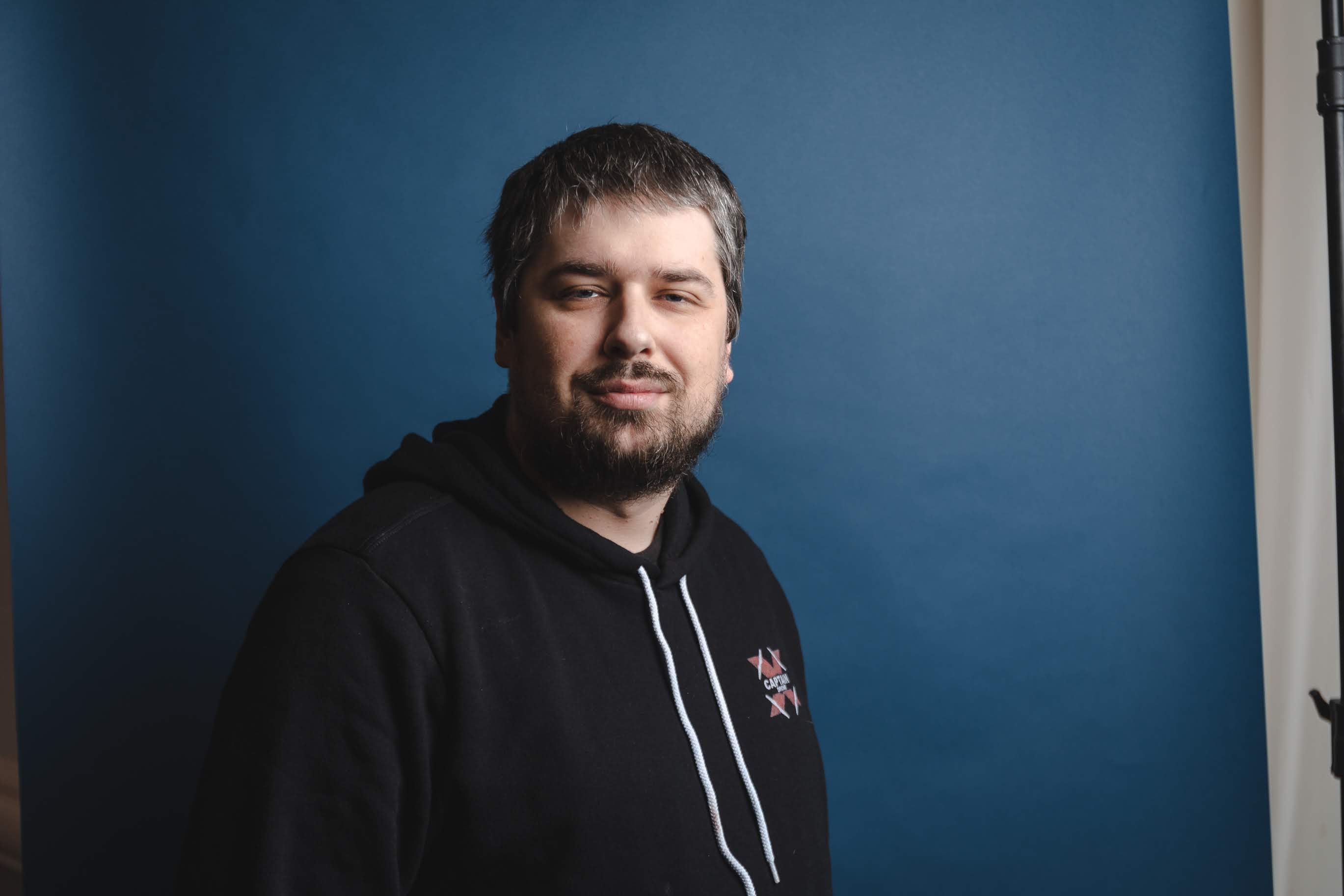 Managing Editor - Tech, Reviews
Richard Devine is a Managing Editor at Windows Central with over a decade of experience. A former Project Manager and long-term tech addict, he joined Mobile Nations in 2011 and has been found on Android Central and iMore as well as Windows Central. Currently, you'll find him steering the site's coverage of all manner of PC hardware and reviews. Find him on Mastodon at mstdn.social/@richdevine