Office 365 keeps on growing – lands in another 17 markets with 4 more languages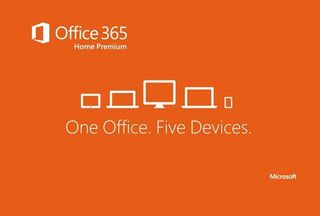 As of yesterday, the popular Microsoft subscription service, Office 365, is available in a total of 141 markets around the globe. The productivity goliath has expanded its reach into another seventeen markets and has added four new languages to the mix.
New markets include the following: Bangladesh, Uzbekistan, Vietnam, Lebanon, Jamaica, Bolivia, Brunei, Nicaragua, Honduras, Albania, Armenia, Bosnia and Herzegovina, Senegal, Côte d'Ivoire, Georgia, Ghana, Mauritius, Iraq, Bermuda, Rwanda, Belize, Cameroon, Moldova, Mongolia, Zimbabwe, Cape Verde, Fiji, Kyrgyzstan, Virgin Islands (U.S.), Bahamas, Cayman Islands, Angola, and Libya.
While Microsoft does tout that the service is available in 141 countries, and that technically right, the actual subscription service is available in 123 markets – the remaining 18 markets have 120 day trials to the service, but no option to continue after that. This is still good news though, as it means Microsoft is dipping its toes into other countries to see if there is interest in the service.
For those unaware of what Office 365 is, let me explain. Microsoft launched Office 365 in June of 2011 (two years ago) and it currently serves as a subscription alternative to buying the Microsoft Office Suite outright. Users can pay either a monthly or yearly fee and always have the latest and up to date version of software. In addition, the subscription includes free Skype world minutes and online SkyDrive storage. The move is an effort to help lower the barrier of entry for purchasing the software and thus an attempt at lowering piracy rates.
The new languages introduced to Office 365 include Indonesian, Kazakh, Hindi, and Hebrew. These new languages bring Office 365 to a total of forty compatible languages including English.
Do you use Microsoft Office? If so, did you buy Office outright or do you pay monthly for Office 365?
Source: Microsoft
Get the Windows Central Newsletter
All the latest news, reviews, and guides for Windows and Xbox diehards.