Office 365 keeps on growing – lands in another 17 markets with 4 more languages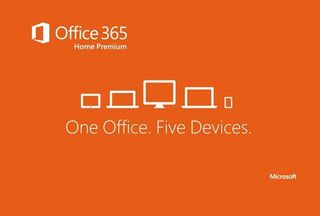 As of yesterday, the popular Microsoft subscription service, Office 365, is available in a total of 141 markets around the globe. The productivity goliath has expanded its reach into another seventeen markets and has added four new languages to the mix.
New markets include the following: Bangladesh, Uzbekistan, Vietnam, Lebanon, Jamaica, Bolivia, Brunei, Nicaragua, Honduras, Albania, Armenia, Bosnia and Herzegovina, Senegal, Côte d'Ivoire, Georgia, Ghana, Mauritius, Iraq, Bermuda, Rwanda, Belize, Cameroon, Moldova, Mongolia, Zimbabwe, Cape Verde, Fiji, Kyrgyzstan, Virgin Islands (U.S.), Bahamas, Cayman Islands, Angola, and Libya.
While Microsoft does tout that the service is available in 141 countries, and that technically right, the actual subscription service is available in 123 markets – the remaining 18 markets have 120 day trials to the service, but no option to continue after that. This is still good news though, as it means Microsoft is dipping its toes into other countries to see if there is interest in the service.
For those unaware of what Office 365 is, let me explain. Microsoft launched Office 365 in June of 2011 (two years ago) and it currently serves as a subscription alternative to buying the Microsoft Office Suite outright. Users can pay either a monthly or yearly fee and always have the latest and up to date version of software. In addition, the subscription includes free Skype world minutes and online SkyDrive storage. The move is an effort to help lower the barrier of entry for purchasing the software and thus an attempt at lowering piracy rates.
The new languages introduced to Office 365 include Indonesian, Kazakh, Hindi, and Hebrew. These new languages bring Office 365 to a total of forty compatible languages including English.
Do you use Microsoft Office? If so, did you buy Office outright or do you pay monthly for Office 365?
Source: Microsoft (opens in new tab)
I've got a subscription. £7.95 a month and I *thought* I'd maxed it out -- I have it installed on four PCs and an iMac -- until I discovered I could install it on another five mobile devices if I so wanted. For what you get (including the Skydrive and Skype bonus bits) it's a bargain. I'm not surprised it's doing well.

Our company uses it. Except our director of IT is an idiot and did some ridiculous deployment (exchange>cloud, domain migration, etc) in the wrong order. It was a nightmare to deploy as a result. Please world, fire idiots on sight.

I'd take that anyday over this IBM Smartcloud butsqueeze that our IT director decided to use (and I have to support). Doesn't even compare to Office 365. F'ing shoot me!!!

I run my entire company within O365 (the business cloud solution, including SharePoint, Office, Lync and Exchange) and I have to say this is the best decision I ever made... access everywhere was a slogan back in the days. Now it is reality. No matter if I am at home or somewhere in the world. My company is always with me. Doesn't get any better than that.

I am currently using Office365 E3 edition. You do get a lot for your money...a great value.

Microsoft needs to keep this exclusive to windows ecosystem if its this huge. This is their Trojan horse.
Windows Central Newsletter
Thank you for signing up to Windows Central. You will receive a verification email shortly.
There was a problem. Please refresh the page and try again.