Addictive car-chasing game, Pako, gets 3 new levels in latest update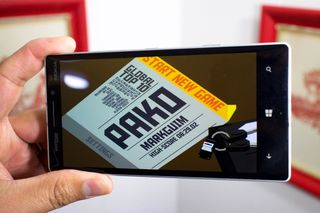 One of our favorite games on Windows Phone, Pako, has just received an update with three new levels for now a total of eight different locations: the Mall, Suburbia, Cemetery, Highway, Square, Oldtown, Desert Rally, and Arena. If you haven't played this addictive game before, the goal is to drive away from police vehicles as long as possible before you crash or they catch you. Want to see the new levels in action? Watch our hands-on video.
The three new levels are Oldtown, Desert Rally, and Arena. Oldtown has several intersections with sharp turns, which require you to pay really close attention. The police cars can come from anywhere. One bad turn can lead you to a small parking lot with nowhere to go. The Desert Rally level is interesting, because it looks like you are racing other cars. You can drive with the other cars if you want to because they can shield your car from the cops. Arena is probably the most intense level. There are no streets or plazas. You are out in the open and the cops also have an armored truck.
The Premium version of Pako gets the three new levels with a total of eight levels. There is a free version of Pako, which also gets an update. The free version of PAKO unlocks the three old levels from the previous version of PAKO Premium, which are cemetery, highway and square. Ads will stay in the free version.
If you haven't played Pako before, be prepared to get addicted. The quick restarts after crashing make it very easy to continue playing. You may be also tempted to beat the online highscore lists for each map. Try out the new levels and let us know what you think in the comments!
Thanks for the tip, Marcos B.!
Get the Windows Central Newsletter
All the latest news, reviews, and guides for Windows and Xbox diehards.