Pay what you want for fantastic Project Management courses!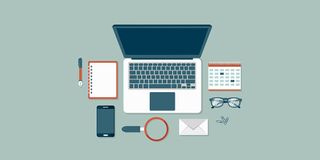 Ever considered what it would take to be a project manager? Leading a team of professionals towards a goal, meetings targets along the way, and managing every aspect of a project from beginning to end can be rewarding work. Plus, project managers are in demand for all sorts of businesses and companies, meaning you'd probably be able to find work in an industry you love. There is a lot to learn, and it can be daunting to get started — but it doesn't have to be.
Learn what it takes to become a project manager!
If you're looking to learn the necessary skills to be a project manager, you'll need specialized training in team management, setting goals and targets, estimating costs and expenses, and much more! Courses to give you these necessary skills can cost you hundreds of dollars and take years to complete. What if I told you Windows Central Digital Offers has a simpler solution?
The Pay What You Want: Project Management Bundle will teach you everything you need to know to become a successful project manager and give you the necessary employable skills to find a job in the field!
This amazing bundle will give you lifetime access to an amazing bundle of five courses developed to give you the proper skills required to manage any project. Plus, you can pay what you want, meaning you'll be saving money!
You have three great options to take advantage of this offer:
Pay what you want (minimum 1$) and if that's less than the average price you'll still get one excellent course!
Pay more than the average price and you'll get the entire bundle of courses!
Beat the Leader's price and you have a chance to win a giveaway prize!
The entire bundle of courses could be yours for as low as $12, which would save you hundreds of dollars! Don't miss out on this great offer!
Pay want you want to pay and not a cent more!
Windows Central Newsletter
Get the best of Windows Central in your inbox, every day!