Podcatcher updated along with Nokia Transfer My Data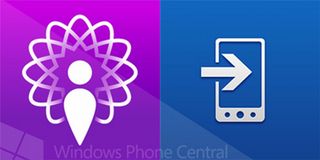 We recently reviewed Podcatcher and whilst the app is a relative newcomer to the Windows Phone Store it has already caught our eye. One of the reasons for that was the developer's rapid fire updates, quickly adding features and fixes to the app.
Transfer My Data is a Nokia exclusive app to allow quick and painless migration of your data from your old phone to your shiny new Lumia device. Read on to find out more.
Podcatcher
In case it's not apparent from the name, Podcatcher is an app designed to allow easy subscriptions and listening to your chosen podcasts on the go. The latest set of updates adds some new features and fixes.
The version is now showing as 2.1.0.0 and adds the following things
Export feed information in OPML format.
Fix icons and texts for light background colour.
Multiple fixes for crashes.
Handle podcast icons better.
We're certainly pleased to see yet more features added so soon after the last update. If you are not seeing the update presently you can go to the Windows Phone Store or scan the QR code. If you want to try and buy the app you can use the same path.
Nokia Transfer My Data
In case you're not familiar with this one, Nokia makes this app available to facilitate easy transferring of your data from an existing device such as Symbian, Android, iOS, BlackBerry to your Lumia. It uses Bluetooth to accomplish the task so happily no wires needed. Unfortunately, and as is getting to be the case more and more with Nokia, there is a lack of change log. Based on the low version number difference we'll speculate that it's just a set of bug fixes and improvements to ease the process on.
If you already have it installed then you can go to the Windows Phone Store here which will prompt you to update. You can also scan the QR code for the same effect.
We'd like to hear from you if there are any surprises with either update, sound off in the comments below.
Great to see Podcatcher! updated so rapidly, I have been using it for a couple of weeks on my Lumia 920 and it fixes the gaping hole for me for Podcase access coming from WP7.

I totally agree with you. Been using this for a couple of weeks now and the dev is filling gaps very quickly. While its not feature-complete right now, looking at these rapid updates and the responsiveness of the dev is satisfaction enough for me that it will soon be one of the best podcast apps in WP. some features/options i esp like:
1. Auto-update of episodes in a subscription
2. Auto-download of new episodes (if there's a new episode waiting, it starts downloading as soon as you open the app).]]
3. Ability to choose whether or not you'd like new episodes to be downloaded over cellular data. If set to 'off' newer episodes will be downloded on wi-fi only.
Features dev is working on for subsequent updates:
1. Better subscription management - user will be able to specify max number of episodes to retain in a subscription, ie, auto-delete of previous episodes when the max number is exceeded.

I really wanted to like Podcatcher (I even paid for it), but so far it hasn't replaced wpodder for me.
Missing features: No way to manually refresh the subscriptions. Auto-update is good, but manual update is still something that should be an option. It kept losing track of what I was playing. This is a big show-stopper for a podcast app. Crashes. To be fair, I haven't tried the latest update that's supposed to fix some crashes. I do like the fact that it has 30s skip rather than ff/rew (wpodder only does the latter, makes it painful to skip over ads in podcasts while driving), but that's not enough for me to switch to it yet given everything else.

I would like the ability that if I've downloaded more than one episode to start playing the oldest one first and then continue playing the rest of the episodes. I could do this on 7.5 via Zune settings, not in WP8. Be a nice feature. Add this and I'll be buying the app.

I would settle for remembering last playback position. This seems so hit and miss. Sometimes it works perfectly, sometimes you get a old playback position and sometimes they just start from the beginning.

I just wish the bluetooth controls worked for skip forward and back. Every time I think I am skipping though a product ad in a podcast the skip forward starts the podcast from the beginning.

So Transfer My Data doesn't work if you are currently using a WP 7.5?

Transfer my data not available for my Lumia 900 on ATT :'(

firstly, it is sad that there is no native podcast like in iPhone or Blackberry and secondly with Podcatcher it gives an opportunity to use. However on lumia 800 the headsets/bluetooth compatible headset does not work properly. It has the hissing noise. Upon reaching nokia care as recently as today, they say that Wp 7.8 will rectify the problem

It seems like this is some kind of a usable app. Why did I miss this one? I'm surprise with how it works. I'm so excited to use it. - AflacAssist.com
Windows Central Newsletter
Thank you for signing up to Windows Central. You will receive a verification email shortly.
There was a problem. Please refresh the page and try again.