It's the last day to get an extra free game with Xbox One or Xbox One S purchase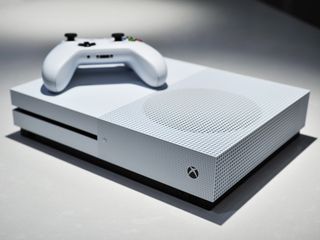 (Image credit: Windows Central)
Today is the final day for Microsoft's offer in the U.S. to give buyers of a new Xbox One or Xbox One S console a free extra new game of their choice.
Microsoft's free game offer covers any new disc or digital game with a value of up to $59.99. The offer does not extend to games that are available for pre-order. Of course, this free game is added on top of any other game or games that are included in your Xbox One or Xbox One S bundle. Amazon, Target, GameStop, Best Buy, Walmart.com, and of course the Microsoft Store are all participating in this deal, but you had better hurry if you want to join in.
Have you already taken advantage of this deal and if so, which free Xbox One game did you choose? Let us know in the comments!
Windows Central Newsletter
Get the best of Windows Central in your inbox, every day!
Man I don't get paid until next week damn well I get a PS4 slim anyway. Posted via the Windows Central App for Android (LG V10 or Nexus 5x)

Get a One S you won't regret it.

I do want one though just for the form factor and because it's white lol getting tired of the black color. Posted via the Windows Central App for Android (LG V10 or Nexus 5x)

There are multiple colors available

Microsoft Store offer financing through Dell's preferred account and have nice offers.

I can't get this deal to show up on Amazon or WalMart when I click on the link. What am I doing wrong?

Wait what do u mean like credit card or monthly installment

Can you guys post the original link to this post. I want to know the fine print of this deal please.

https://www.microsoftstore.com/store/msusa/en_US/pdp/Xbox-One-S-2TB-Console/productID.3366999700 It is on the bottom of the website. Its the marker with the cross.

There will be other days....

It's the holiday season after this, so something better might be coming up.

Agree most deals are on the way, MS cannot let this XBOX 1S momentum to stop. The X1S is sexy, 4K streaming, 4K Blu-ray, HDR boom!

Will be better deals by Xmas Holiday season

Well, next month is Black Friday(Day after Thanksgiving Sale) in the US. Then that Monday after Thanksgiving is Cyber Monday. They'll be better deals fo'sure. There always is for gaming consoles.

Is there a promo code to get free game since I purchased on One S released date?

Can anyone tell me how can I buy Xbox one S from USA to India,amazon us is not shipping to India.Any other websites guys plz help.

I took advantage of this deal this past week. One thing I will say is that the Microsoft Store I went to wouldn't allow me to get the digital version of the game I wanted. I asked for Horizon 3 and they originally told me I couldn't get that game. I pulled up Major Nelson's post which specifically called out getting Horizon 3 and they said ok but they still wouldn't allow me to get it digitally. I had to get the disk version. It was annoying as I have gone all digital this generation but I'm glad I was able to get the game for free. I got the Halo bundle so I got MCC and Halo 5 and they also gave me AC Unity for free as well. Not a bad deal at all!

I haven't owned a game console for quite some time but if you have a physical copy, can't you link it with your account and just download it?