Razer is a big gaming brand that builds some of the best Xbox headsets and best PC gaming headsets out there, alongside mice, keyboards, and even laptops and PC parts nowadays. The firm is eager to become the center brand for all things gaming hardware and accessories, and frankly, there are few companies out there that are as synonymous with gaming.
Razer broke into the webcam space a few years ago with their Razer Kiyo, complete with an onboard ring light. Since then, the firm put out a Razer Kiyo Pro too, with the ring light redacted in favor of a more powerful CMOS sensor. The Kiyo Pro was a tad on the expensive side for all but the most dedicated streamers — what if you wanted something a little more "entry level"? Well, say hi to the new Razer Kiyo X. Will it make the grade as one of the best Windows PC webcams? Let's find out.
Bottom line: The Razer Kiyo X is an impressive product with a good price point with impressive low-light capabilities, overcoming challenging lighting scenarios with relative ease. Razer could have included a little more in the box to sweeten the deal, but this is quite easily the best webcam I've used, maybe ever.
For
Attractive, subtle design
High-quality construction with powerful adjustable stand
Solid visual quality with great low-light performance
Against
Settings features are bare bones
No included tripod or privacy cover
More expensive than comparable products
Razer Kiyo X: Price and availability
The Razer Kiyo X is a relatively new product and not likely to go on sale soon, but the holidays and sales dates like Black Friday and Prime Day might land you a good deal. At standard, the Kiyo X costs $80 and is available at all major retailers across the globe, including Razer itself and Amazon.
Razer Kiyo X: What's good
The Razer Kiyo X impresses right out of the box with an attractive, if subtle design profile. The lens is flanked with a textured circular design, giving it a classic "camera"-style appearance, with an embossed Razer logo text pressed into the lower half.
Swipe to scroll horizontally
| Category | Razer Kiyo X |
| --- | --- |
| Video resolution | 1080p/30 FPS, 720p/60 FPS, 480p/30 FPS, 360p/30 FPS |
| Field of view | 82° |
| Sensor resolution | 2.1 megapixels |
| Still image resolution | 1920x1080 |
The camera sports two separate hinges for angling the base, which is coated in friction-heavy rubber to keep it from slipping and sliding all over the place. Razer also went for a texture cable for this product, which has a generous length ensuring you'll be able to position it practically anywhere in your office space.
The base can be folded flat and used as is, or can be mounted on a tripod with a standardized screw socket. The grip on the base wraps all the way around, meaning you can use it to aid positioning and "hook" onto monitors and laptop displays with relative ease. The lip over the side of the base is quite small too, meaning it won't encroach on your screen space like a Mac-style notch if you do decide to mount it on a screen.
When it comes to actual performance, the Kiyo X impresses. I've reviewed far more expensive webcams like the Elgato Facecam with "high-end" sensors and found that the Kiyo X dominates in similar lighting conditions, reducing noise while also costing half the price — that's an impressive feat.
Comparing it to my previous webcam from Papalook, the Razer Kiyo X offers a far clearer image quality, while reducing the annoying backlighting I have in this office space without damaging overall image balance. The webcam's auto focus is also rapid and accurate, prioritizing the center subject. Before I felt like I had to feed enhancements from XSplit VCam to improve my camera quality on streams and in calls, but the Kiyo X's raw feed, even on default, offers a great experience.
Razer Kiyo X: What's not so good
Source: Windows Central
The Razer Kiyo X's closest competition in some ways is probably the Logitech C920 line, which often comes in at a little cheaper for similar features. The Razer Kiyo X can do 60 FPS video, which is ideal for streamers and content creators, but only does so at 720p, which isn't great. Additionally, there doesn't seem to be a way to force these settings outside of capture software specifically, which is a bit odd. Indeed, the Razer Synapse app is bare bones when it comes to feature controls on this thing, letting you adjust things like brightness and contrast as you might expect, but there's no way to directly control the resolution or frame rate without diving through the settings of your capture software. By default, it hits 1080p at 30 FPS.
The Razer Kiyo X also doesn't come with a tripod, nor does it come with a privacy shield for those conscious of those sorts of things. I feel like Razer could've done a bit more to sweeten the deal here, given that this thing isn't cheap.
Finally, the built-in microphone on the Kiyo X is passable, but you likely won't be using it for content creation. It's standard fare and offers a similar experience to that of a laptop built-in mic.
Razer Kiyo X: Competition
Like I mentioned above, the Kiyo X is comparable to the likes of the Logitech C920 webcam, which is often seen as the gold standard for high-quality, yet affordable webcams. The C920 doesn't offer a 60 FPS recording mode as standard, but the C922 does, and often comes in a little cheaper too.
On the flip side, we have cameras like the Elgato Facecam on the market. Elgato aims to be the No. 1 brand for all things video game streaming, but I find the prices they push often don't match the quality. I'd say without a doubt the Razer Kiyo X offers a better experience overall than the Elgato Facecam, despite being less than half the price, although the Facecam does offer 60 FPS recording at 1080p if that's what you need for your setup.
Razer Kiyo X: Should you buy it?
The Razer Kiyo X is a great all-round product that feels like it offers value for money. I would've liked to have seen a bit more in the box to sweeten the deal, either with a tripod or an extra privacy cover or something along those lines, but it offers a similar experience for a similar price as many of its contemporary competitors.
The webcam performs excellently in bad lighting setups like mine, blocking back lighting from bleeding across the subject in focus with minimal noise patterns. It looks sharp and high quality at 1080p, and can make things speedy at 60 FPS at 720p if you're looking for something a bit more "streamer"-ish.
You should buy this if ...
You want a webcam that can offset bad lighting conditions
You don't want to break your bank balance while doing so
You don't mind losing 60 FPS for 1080p recording resolution
You shouldn't buy this if ...
You want 60 FPS at Full HD
You're mad it has no RGB lights
The Razer Kiyo X is another great product from the company, showing that it can turn its hand to practically any device for a gaming or home office setup with minimal fuss.
Razer has strong competition in this space, from Logitech in particular, and it should probably look at ways it can further differentiate itself from solutions that often come in a bit cheaper. That being said, if you're a fan of the Razer brand, you need look no further; this is a great product.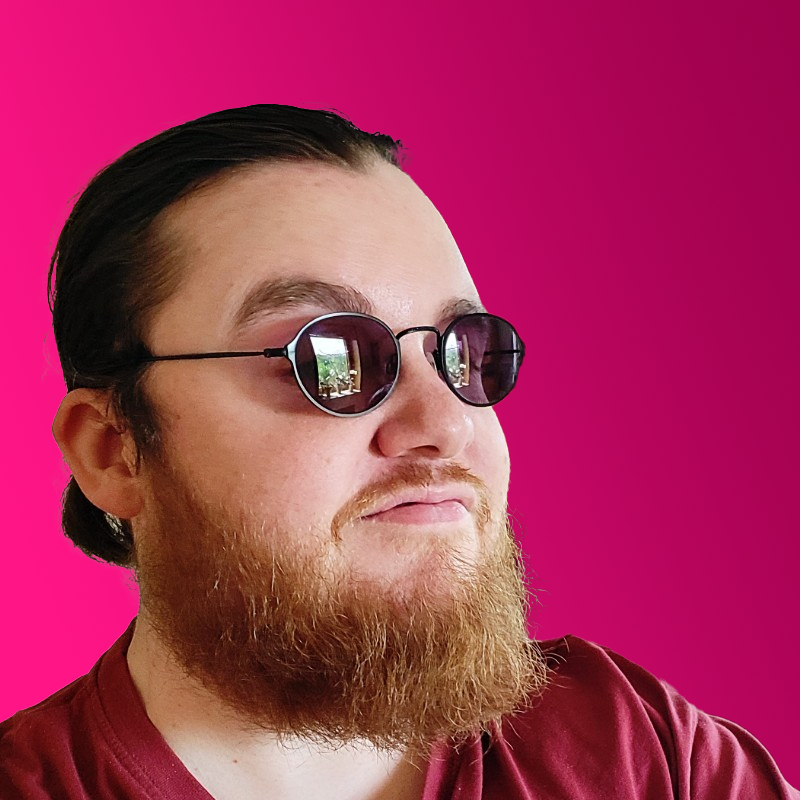 Jez Corden a Managing Editor at Windows Central, focusing primarily on all things Xbox and gaming. Jez is known for breaking exclusive news and analysis as relates to the Microsoft ecosystem while being powered by caffeine. Follow on Twitter @JezCorden and listen to his Xbox Two podcast, all about, you guessed it, Xbox!