Xbox Reminder – Save more than 50% on Star Wars Battlefront, FIFA 16, and Madden NFL 16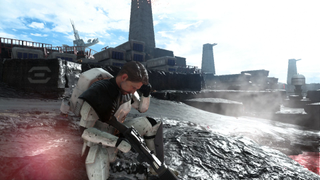 EA recently launched a large publisher sale across Xbox 360, Xbox One and Windows. The sale is ending on Feb 8th for Xbox and Feb 9th for PC, so if you were on the fence about Star Wars Battlefront, or want an excellent deal on the backwards compatible Mirror's Edge ahead of its sequel, Catalyst, then now's your chance.
To access the Windows PC deals, you'll need an EA account and the publisher's Origin client, which you can download here.
Windows PC (via Origin)
Here are some of the highlights from EA's Origin sale on Windows PC. The sale also includes deep discounts on various EA classics from Dead Space, to Dragon Age: Origins and the Mass Effect trilogy. Head over to Origin's deals page to see the full list in your local currency. These deals expire on Feb 9th, 2016 at 10:00 AM PST. (via SegmentNext).
Star Wars Battlefront - $29.99
Star Wars Battlefront Deluxe Edition - $34.99
Star Wars Battlefront Ultimate Edition - $79.98
FIFA 16 - $23.99
FIFA 16 Deluxe Edition - $34.99
The Sims 4 - $23.99
Dragon Age: Inquisition - $14.99
Dragon Age: Inquisition - Jaws of Hakkon - $9.99
Dragon Age: Inquisition - The Descent - $9.99
Dragon Age: Inquisition - Trespasser - $9.99
Battlefield 4 - $9.99
Battlefield 4 Premium Edition - $19.99
Battlefield Bundle - $17.99
Plants vs. Zombies Garden Warfare - $4.99
Titanfall Deluxe Edition - $9.99
The Sims 4 Digital Deluxe - $27.99
The Sims 4 - Get to Work - $29.99
The Sims 4 - Get Together - $29.99
SimCity: Complete Edition - $14.99
Need for Speed™ Rivals - $4.99
Crysis® Trilogy - $24.99
Xbox One:
Some of EA's biggest Xbox One deals include Star Wars Battlefront, which received a hefty 50% discount. If you're a fan of multiplayer shooters but want something a little more casual (and Star Wars themed), Battlefront is an excellent choice. If you're unsure, check out our full review over here.
Xbox 360:
EA known supporters of Xbox One's backwards compatibility, bringing Mirror's Edge, Burnout Paradise and more to the platform already. Some of the following Xbox 360 titles could reasonably hit Xbox One in the future. Skate 3 for example, is already confirmed to be heading to backwards compatibility in the future. As always, you can head over to Xbox's official UserVoice page to vote for future backwards compatible titles.
The Xbox 360 games highlighted with an asterix (*) are currently backwards compatible with Xbox One.
EA — Daily Deals with Gold (Feb 6th, 2016 only)
Dragon Age: Inquisition – Game of the Year Edition - $19.80 (Save 60%) - Xbox One Store

(opens in new tab)

MIrror's Edge* - $4.94 (Save 67%) - Xbox 360 Store

(opens in new tab)
EA's Xbox deals expire on February 8th, 2016.
Beyond EA, various other major Xbox titles have been discounted this week, including Watch Dogs, Shadow of Mordor and RYSE as part of this week's Deals with Gold. For the full list of this week's Deals with Gold, you can head right over here.
Will you be picking up anything from the EA sale? Let us know in the comments. That Mirror's Edge discount won me over.
Windows Central Newsletter
Get the best of Windows Central in your inbox, every day!
Jez Corden a Managing Editor at Windows Central, focusing primarily on all things Xbox and gaming. Jez is known for breaking exclusive news and analysis as relates to the Microsoft ecosystem while being powered by caffeine. Follow on Twitter @JezCorden and listen to his Xbox Two podcast, all about, you guessed it, Xbox!
Wanna get Need for Speed but short on $10 :(

Grabbed Battle Front cause...that's a huge discount for such a new game. Maaaay try Madden 16 too.

Still not huge enough considering you need the Season Pass to have, at least, the complete game. :P

The problem is not the DLC, it is that the base content is lacking really badly.

Thats what DJCBS is saying. You really need the extra upcoming content to round out the game. I'm in the same boat, the current game is like Star Wars Call of Duty. The 2 stand outs, are the really cheap Tiger Woods, but the best is Dragon Age. Excellent game, and you get all the DLC in the bundle for a very small amount.

I wouldn't call Battlefront and Call of Duty the same. I've never felt like a CoD game was lacking for a good number of maps. Battlefront has, like, 4 environments with condensed versions of the 40-player mode seeming to serve as maps for the smaller modes, in many cases. There's not much variety. CoD has plenty of maps, the games have just turned to total crap. In general, I dont' feel like a Season Pass is NEEDED for a game. Battlefront is the rare occasion where the content is so lacking it really starts to seem that way. On the other hand, the content's going to take so long to arrive that you're likely to be long into another game before you get the last DLC. I mean, heck, DOOM will kill most all interest I have in Battlefront, and it's going to launch before DLC #2.

Spawn, run straight into the meat grinder. If that isn't COD, I don't know what is :)

Madden 16 just got put into the EA Access Vault. That is $30 for a year, after which 17 should be in. Better to go that route than pay more for just Madden 16 and some pay-to-win Pokemon cards.

Battlefront is so miss understood, the art of the game is worth the price alone. It's so authentic to the films, I've sunk so far over 62 hours.

I agree, it's the popular thing to do to rag on EA but I've really enjoyed Battlefront and have it on Xbox One, PC and PS4.

Agreed. Battlefront accomplishes exactly what it should, with the exception of missing a campaign mode. That's my only serious complaint.

Campaign...story... Flaw with Titanfall... Even more so with a movie franchise based game.... Still nice discount though.

Tim Tebow is a stormtrooper?

Slender increased by 100%, that doesn't sound like a sale...

Aye just saw that, no idea why that was listed lol. Will remove.

Come on, Rory, get into the Vault. I need it.

It will soon, they did the same thing last year, big discount before the games to in. I expect FIFA very soon.

I keep hoping, but I'm not sure they'd add it right after Madden. Typically, these games seem to hit the Vault 6-8 months after launch. That could mean as late as April, which would suck.

Tried battlefront again last night; still haven't used up my ten hour trial and got bored almost immediately. Sorry EA, maybe I'll buy it for $20

Why would you buy a game that "instantly bores" you? Sometimes a game is just not for you. (And sometimes people are just overdramatic.)

Pac-Man is an EA game????? Since when?

It isn't. Hell its not even on sale it was a price drop by the looks of it

I wonder why F1 2015 isnt in the EA Vault? And what do you think the chances are that EA will add 360 games to the Xbox One vault?

F1 2015 is Codemasters not EA

On average a game goes in there every other month, with madden just added I'm going to say, the next 3 games will be Rory, f1 and fifa. As for 360 there have mentioned 360 going in the vault but knowing ea this will be an additional service just for them - which I wouldn't really mind to be honest.

Would love to get Fifa 16 but EA has turned me off with their voice loops and game lag issues Posted via the Windows Central App for Android

If you are a Fifa Ultimate Team player then you should see this amazing trading center, that will help you get any top players for your team, check my review here: http://spiffspoof.com/fifa-16-millionaire-trading-center-review-2/

Just bought crysis 2 & 3 but not showing up on my one anyone else have this problem?

Sadly nothing id want its a shame spare parts was delisted but it was overpriced for the quality it was

Battlefront's main problem is the lack if weapons and upgrades. The weapons are pretty similar and yes I understand it's like the movies but come on. if you look at today's top games like Halo or COD weapons all feel different.