Reminder: Nokia Press Conference & Live Blog 10AM, London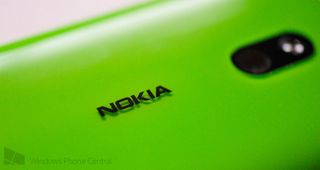 Just a quick reminder to join Windows Phone Central in just 9 hours for Nokia's press event here in London, UK. Nokia will be streaming the event, which we'll have embedded with our live blog, including commentary and instant photos of the event as it happens. Bookmark: www.wpcentral.com/nokia-lumia-live-blog-may
Join in with the largest Windows Phone community around to share your thoughts and stick around throughout the day as we bring you hands-on extensive coverage of whatever Nokia reveals tomorrow!
The event starts at 10am London time, though we'll be rolling around 9:45am beforehand in preparation. Not sure what time that is locally? Click this link to get your relative time of the event and set those alarm clocks!
Windows Central Newsletter
Get the best of Windows Central in your inbox, every day!
Daniel Rubino is the Editor-in-chief of Windows Central, head reviewer, podcast co-host, and analyst. He has been covering Microsoft since 2007 when this site was called WMExperts (and later Windows Phone Central). His interests include Windows, laptops, next-gen computing, and for some reason, watches. Before all this tech stuff, he worked on a Ph.D. in linguistics, watched people sleep (for medical purposes!), and ran the projectors at movie theaters because it was fun.
I, for one, am truly excited for whatever Nokia has to display. They have some of the best support, best phone build qualities, and quirky incentives to use their phones over competitors.

They will reveal a tablet with zero cores and no battery. It's so advanced that it feeds itself from tears of Apple fanboys

I love that lime green color.

there should be new app releases on the announcement

Nokia US just posted the sneek peak video so there is a definate US Carrier version of the phone.
https://www.facebook.com/photo.php?fbid=511268708920779&set=a.109142489133405.4548.100686616645659&type=1&theater

They should have created a phone app. I could watch from work :)

Anything about a nokia tablet for this event? Ive been looking for a small 8' tablet running windows rt... Nothing too fancy ;)

well - its supposed to be at 10am london time, which is going to be 4am central and 2am PDT
thats for us in the US :)
if you need help with finding out what time its going to be - goto that link that Daniel quoted above, or just wait up ALL night :)

I am so waiting all night.

Or set an alarm and wake up to catch the event. That is what I am going todo.

Aw man, 5am here on the US east coast. Oh well, my 8 day old newborn wil probably have me up anyways.

Congrats on the new WP fan!!!!

Yeah the first few weeks of parenthood include a lot of strange hours you wouldn't normally be awake.lol Enjoy every moment.

First few years to be honest :)

Nightmares are a serious business as a kid.

Good I can read the news when I wake at 5:30am for work

That's 2:30am for me. I guess I'll be up late tonight.

If you guys can't make it the event...here are the specs now!
Rumored specs from a Nokia employee: multilayer graphene sensor of 27mp in size of 1/2.46″ with a
variable aperture lens ranging from 1.6 to 2.6 and a specialized camera
software for low- and high-light situations. 925 features an AMOLED
screen in resolution of 1280×768. Other specs excluding battery size,
material, size and weight of 149g are similar to 920.

yea, just linked to the MNB site from the Catwalk forum here on WPC
I think its a stretch...but it does lay the path for a HUGE sensor with virtually no hump in the EOS later this year...

I was thinking the same! If this is true...wow is all I can say!

Well its expected for the EOS to be better than the 808.. and persoanlly I can't imagine how they plan on doing this without making it bigger, but maybe that is the answer.

Yea...speaking of the EOS...now that I've heard the specs for this phone...If it does in fact include a multilayer graphene sensor...I can't help but to think that they could possibly incorporate a larger battery, now that the sensors aren't so big?

Thanks Nokia for choosing London. Can't wait, just got a 920 and it's build and camera are superior! But please please Nokia don't make the same mistake you made last time making it exclusively to crap EE. Make it available everywhere in all colours and see Nokia dominate and spread like our once British Empire did.

well the event is only for an hour so not much more than the single updated 920 in terms of hardware....hope stupid investors arent expecting too much out of it since the stock has risen quite a bit the last week...some other factors like upgrades not withstanding this event is what everyone is concentrating on

I have a feeling that Nokia will also debuting a tablet in addition to the new phones.

I really can't justify waking up at 5 in the morning to watch the event live after I have repeatedly hit my alarm at 8:30. Maybe I'll start being a morning person tomorrow.lol Gotta start somewhere right?

Nokia has the ability to surprise.. i would imagine that if they are doing a 6 hour event, there is going to be something big tomorrow.
Maybe there will be new sensor tech, or.. I don't know, but I am hoping we can see something new from that amazing R&D department.

Nokia, please, SURPRISE me with amazing new apps e games announcements!! :)

We all know that WPC already know what device(s) is going be to unveiled. Just break an embargo please. Like for 5 min. :)

nokia can only innovate so much now. the 920, 928, and apparently the 925 are all about camera improvements and few other changes. they gotta release new products that are totally different from previous ones. but then it goes to MS as well. they already should've had 1080p up and running. and should add support for more power under the hood. when all new flagships are running snapdragon 600s and sport 2gigs ram, windows phones are stuck with snapdragon s4 and merely 1gig ram. i'm not saying that's bad. but honestly it's not future proof. at some point sooner or later, i'm afraid wp8 devices will face what wp7 faced.
seeing competitors like galaxy s4, htc one, nokia is just refreshing it's old product. where is the innovation bar they set with the 920?
come on nokia!
i hope the 925 is more than just camera improvements and few other tweaks.

It will be able to make you breakfast

They can do so much until Microsoft makes some serious updates to the OS.

precisely.
nokia betted everything on WP. it's doing all it possibly can. but MS needs to be equally responsive.

the competition is getting stronger. they just can't sit back ease.
specially since WP is still not as established as iOS or android. and Lumia line has to beat iPhones and Galaxies.

It's gonna be 4:00 AM here when it starts... Challenge accepted.

Am I the only one that doesn't have to stay up late? The Nokia event starts at 5pm here in Singapore :)

5pm for me in Perth as well :)
Woooo fellow GMT +8 bro :)

2 hours to go.....!!!!!!!

Nokia is going to SLAY wigs!

when the event starts everyone listens


One hour and 20 minutes left!!!

It's gunna be 2am here :-(

I really hope to hear a lot about software improvements to the existing Luma range. I want to know when GDR 2 is coming and what's bringing to the table. WP8 badly needs polishing touches (camera software improvments, battery performance improvements, mail, browser etc) to stay on par with iOS and Android.

If this phone does not support wireless charging It's not going to be easy to upgrade. Only thing that might change my mind would be a 64GB version.

that was such a boo event! nothing new. just a new camera app, and aluminium body phone.
where the hell is "innovation"?
nokia will be finished one day if this goes on!

Why is it only 16 gig storage and no SD slot??