Review: Golla Parrot Case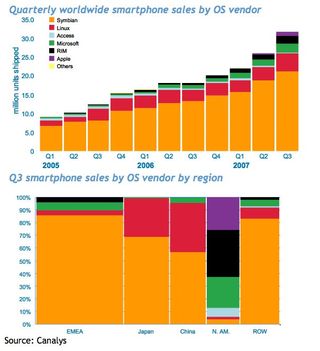 Based out of Finland, Golla has exploded on to the market with a wide variety of unique cell phone cases. Utilizing a variety of materials ranging from cotton to spandex, Golla cases are definitely eye-catchers. But are these colorful, standout cases functional? Can they offer any hopes of protection?
Read on for our full review of the Golla Parrot Green Camo Pouch ($19.95)
First Impressions
I'm a conservative sort and opted for the Parrot/Camouflage pouch to review as opposed to floral Merry pouch. The Golla Parrot pouch is basically a belt looped pouch with a protective flap. The flap is held down securely with Velcro and the cotton fabric will offer a small degree of protection from the elements. While it's a little water resistant, it by no means is water proof.
The pouch is listed compatible with about forty different phones. I think it's safe to say that this pouch is compatible with all modern day phones. I had no problem using this case with the BlackJack II, the Treo 750 or the Samsung A117 flip phone.
The case appears well made with solid stitching. I did not notice any loose threads or weak stitching on the case that I used. The only weak spot may be the cutout on the loop where a provided spring clip fits through. Golla did stitch support this cutout which will make it more durable. I also see this as an indication that Golla made every effort make this case sturdy.
Golla includes a lanyard that can be fitted to the pouch. I didn't like this carry option. It's a fairly large pouch measuring approximately 3.5" wide and almost 5" tall, making it a little uncomfortable being worn as a necklace.
Performance
Let's get the low points out of the way. While the fabric does offer a degree of protection, it also makes it easy for keys to be pressed through the case. There were occasions where I pulled my BlackJack II out of the pouch to find three digits displayed in the dialing screen. The Treo 750 was better off because of the keypad lock.
Here's what I like about this case, it has plenty of pockets. You have the main pocket that holds your phone, a smaller front pocket for credit cards/driver's license, and a zipper side pocket for keys, cash or coins. The front pocket is large enough to carry a BT Headset such as the Samsung WEP40 or a small GPS BT Receiver such as the Freedom GPS 2000.
My main concern with the case is the belt loop. I can see some missing the convenience of a clip that most cases use and grow tired of unfastening their belt to slide the case on/off. However, if you can get used to the loop (as opposed to a clip) the case rides comfortably on your waist.
There is a little bounce in the case because the loop doesn't fit on the belt as tight as a clip but not the point of becoming a pain. The Parrot Pouch rides a little lower than I am used to and has a tendency to snag on seatbelts but, unlike clip cases, this pouch will not pop off your belt. While the loop may be inconvenient to some, it's very sturdy and secure.
After using the Parrot Pouch for a few days, it began to grow on me and I could see the Golla case being used as an alternative to a wallet when you're out for a jog or hike. The pouch's spring clip/hook can be easily attached to a backpack for another method of carry.
I've come to the conclusion that these colorful, standout cases are functional and provide a small degree of protection. I don't know if these cases would be well received while being worn with a business suit but they are ideal for casual wear.
I would like to have seen a little more padding in the fabric but if you are looking for an economical, trendy carry option for your phone, Golla may be worth a look.
Swipe to scroll horizontally
| | |
| --- | --- |
| Ratings (out of 5)Build Quality: 5/5Fit: 5/5Comfort: 4/5Protection: 3/5 (could use some padding)Value: 5/5Overall: | ProsPlenty of pocketsLight weightConsBelt loop may take some getting used to, especially if you are accustomed to clipsNon-padded fabric makes it easy to press buttons |
Get the Windows Central Newsletter
All the latest news, reviews, and guides for Windows and Xbox diehards.