Intel 2nd Generation Compute Stick with Core m5: is it worth $500?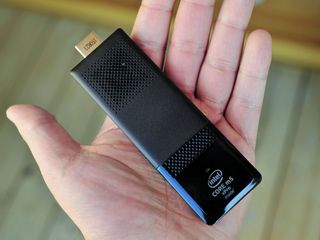 Intel's Atom processors have mixed reviews from users and come woefully underpowered for many users, but they are cheap. Intel's Skylake Core M line, however, can run circles around Atom but at a hefty price.
What happens when you toss a Skylake Core m5 processor into a Compute Stick? You get a satisfying Windows 10 experience but with a big hit on your wallet.
Here is my review of the Intel 2nd Generation Compute Stick with Intel Core m5 vPro processor (BLKSTK2mv64CC).
Why Intel Core M and at what cost?
When we took a look at the Kangaroo Mobile Desktop Pro we saw a $200 portable PC that's an upgrade upgrade from the $99 version thanks to its proficient dock. The ability to run it anywhere was a lot of fun, but I had an issue with it: the Intel Atom x5-Z8500 processor. Sure, it worked, but the experience was definitely on the slow side.
However, I reasoned that InFocus did not have much choice in the matter. Had they thrown in 4GB of RAM (instead of 2GB) and opted for an Intel Core M processor it would have driven the price way up.
Lucky for me, Intel proved my point.
Intel's new 2nd Generation Compute Stick is now shipping, and it comes with a Core m3 or Core m5 processor and 4GB of RAM. Additionally, you get 64GB of eMMC Flash Storage, doubling the 32GB of the Kangaroo, but boy does the price go up.
Instead of the $99 Kangaroo with an Atom you are now hitting $420 for the Core m3 and $508 for the Core m5, both with 4GB of RAM. Intel's recommend price for Atom processor is just $27 while the Core M is ten times the cost at $281.
And folks, that does not include Windows 10! If you want a Windows 10 Pro license, you are talking about another $199. (However, the Core m3 version, which retails for $420 does come with Windows 10, for whatever reason, making it a much better value).
That means a fully spec'd new Compute Stick with a Core m5 will run you $708.
Do you now see the value in Intel Atom and what Kangaroo are doing? Likewise, Intel themselves sell a 2nd Generation Compute Stick with Intel Atom x5 for $144 and that comes with Windows 10.
But hey, modern computing and being cutting edge is not always about value. Apple has proven that. So, how is a $700 computer that fits in your hand? Let's find out.
What you get for $500
The specs of the 2nd Generation Intel Compute Stick are a substantial upgrade from the Atom versions. In fact, it's a good bet you'll like what you see:
Swipe to scroll horizontally
Category
Intel 2nd Gen Compute Stick
CPU
Intel Core m5-6Y57 vPro
1.1GHz (burst 1.51GHz)
64-bit
RAM
4 GB
DDR3 1866 MHz dual channel
Graphics
Intel HD 515
Storage
64 GB eMMC
Expansion
micro SD
USB 3.0
1x on device
2x on Power Adapter
Wireless
Intel Dual Band Wireless AC 8260
Bluetooth 4.2
HDMI Out
Yes
Audio Out
Intel HD Audio3 via HDMI
Power
5V DC via USB Type C
Weight
13.4 ounces
When compared to the $200 InFocus Kangaroo Mobile Desktop Pro, however, you lose the following:
No VGA out
No Ethernet
No fingerprint reader for Windows Hello
No HDD bay
No built-in battery
Granted, with 3x USB 3.0 ports you can do a lot to make up for those missing options. For instance, I used a simple USB-to-Ethernet adapter to solve that issue. I was also able to add a Microsoft Bluetooth keyboard and mouse (Ergonomic Desktop series) and use an Xbox Controller all at the same time. VGA ports are increasingly rare, especially when HDMI here can do video and digital audio. And while there is no built in battery, the Intel Compute Stick is significantly smaller than the Kangaroo.
The AC adapter for the Intel Computer Stick is on the large side, but it does include 2 out of 3 of those USB 3.0 ports. I also like how this device is powered by USB Type C, which is the future of physical connections.
Finally, the extra 32GB of internal storage goes a long way, leaving around 50GB free after installing Windows — it certainly gives some breathing room for larger apps, media, and even games.
Performance
It should be obvious, but the Intel Compute Stick with Core m5 is significantly stronger than the Intel Atom. Here is a breakdown between the two:
With the Core M, you are getting Hyperthreading, double the cache, Turbo Burst 2.0, and a much more powerful GPU. The Core M chip also gets you dynamic frequency scaling, which gives you max performance when needed. For enterprise users, you also pick up Trusted Execution Technology (TXT), and Intel Active Management Technology (AMT).
Toss in the extra 2GB of RAM and the Core M quickly comes across as the champ in GeekBench benchmarks.
Regarding real world performance, a Core m5 just feels like a modern computer while Atom feels like you are sacrificing. With the Intel Compute Stick, I could easily place Halo: Spartan Strike, or my favorite Pinball FX2 for Windows 10 with no lag or stutter. Part of that is just because the Core m5 has a real GPU on it — that also means you can better handle 4K displays too.
Image 1 of 2
I have a few Skylake Core M devices (Samsung Galaxy Tab Pro S, Surface Pro 4), and I am a huge fan of their performance combined with small footprint and fanless designs. This Intel 2nd generation Compute Stick is no different.
Who is this for and why?
Compute Sticks are both a fascinating and yet odd device category. Obviously, you do not get a keyboard, mouse or even a display with them, making them of less value than a tablet or laptop. That trade-off is usually offset by the lower cost, as is the case with the Intel Atom Compute Stick for $144.
However, any value proposition is now lost with the Core m5 version tested here. At $700 (with a Windows 10 Pro license) most consumers would rather invest in a desktop, laptop, or two-in-one, and with good reason. That leaves a very narrow market for the Intel 2nd Generation Compute stick.
Nonetheless, there are various scenarios where having such a device could make sense. For those tight on space, nothing beats having your full PC being the size of a smartphone and you can re-use your existing TV to double as the display.
For travel, it could make sense as well. Your hotel room TV is now a 40-inch screen, and you have your full PC with you at all times. That latter case made less sense with an Atom chipset as some significant performance trade-offs would prevent you from wanting to run more serious Win32 applications. However, with 4GB of RAM and a Core m5 processor all of a sudden you really can think of this as a full PC in your hand.
You still need to solve the problem of input i.e. bringing portable mouse and keyboard, but there are quite a few options on the market today that make this easy. For instance, I use a Logitech T650 Trackpad with an Inateck Bluetooth keyboard. Both are light and very thin, and when combined with the Compute Stick you are talking about something lighter than any Ultrabook.
What about when you are on the plane? My hunch is that dummy terminals like the NexDock ($129) could help in those cases. Just plug the Compute Stick in via a mini HDMI adapter and power it through the USB. We're also likely to see other solutions from different companies to offer more features or nicer displays as well.
So, I suppose that is your answer to the question the Intel Computer Stick poses: professionals who want one computer to take with them wherever all the time. Saying that before with an Intel Atom device was doable for some, but not preferred. With the more powerful Intel Core m5 (or m3), HD 515 graphics, and 4GB of RAM and you can now seriously consider using a Compute Stick all the time.
Final Thoughts
Putting aside the $500-600 difference in price between the Core m5 Compute Stick and similar Atom solutions, I have to give a big thumbs up to Intel. The Skylake Core M processor finally lets you attain reliable laptop-level speeds in something that fits in your palm.
With three USB 3.0 ports you have a lot of options for expansion, including dock devices that add Ethernet and even more ports for hard drives, USB drives, Xbox controllers, and more. The built-in Wi-Fi performs exceptionally well and the Bluetooth 4.2 (which adds increased security and up to 2.5 times the speed of Bluetooth 4.1) future proofs your Compute Stick for years to come.
Really, the only thing you can ding the Intel 2nd Generation Compute Stick with Intel Core m5 vPro is the price, which I have mentioned half a dozen times already. But if $420 or $700 is no big thing to you and you want to set up a respectable PC anywhere in your house, or maybe use it as your primary PC, then it is something worth taking a look at.
The big lesson learned here is that Intel desperately needs something more powerful than their Atom line of processors that is also cheaper than their Core M series. Frankly, there should not be a $200 gap between the two lines of processors and Intel's recent woes with mobile computing (and cutbacks to Atom) reflect that. The problem is that Core M, while super respectable for performance, is priced nearly the same to their Core i line. In fact, the Core m5-6Y57 used here retails for the same price as the new Core i5-6300U found in the Surface Pro 4: $281. That's a problem when your Atom chip is just $27. There's got to be some sort of in-between space.
But hey, if money is not a concern and portability is, then the Intel 2nd Generation Compute Stick with Intel Core m5 vPro (BLKSTK2mv64CC) is one of the most interesting things to happen to modern computing. I know I plan to throw it in my suitcase when I travel, and I am sure others will consider the same.
Pros:
A real PC for anywhere
Ideal CPU perfomance
Intel HD 515 GPU
3x USB 3.0 ports
Cons:
Very expensive
Still need peripherals
One last note: The Core m3 version of this Compute Stick does ship with Windows 10 installed and retails for around $420, making it a much better value. The rest of the specs are similar to the Core m5 version.
Get the Windows Central Newsletter
All the latest news, reviews, and guides for Windows and Xbox diehards.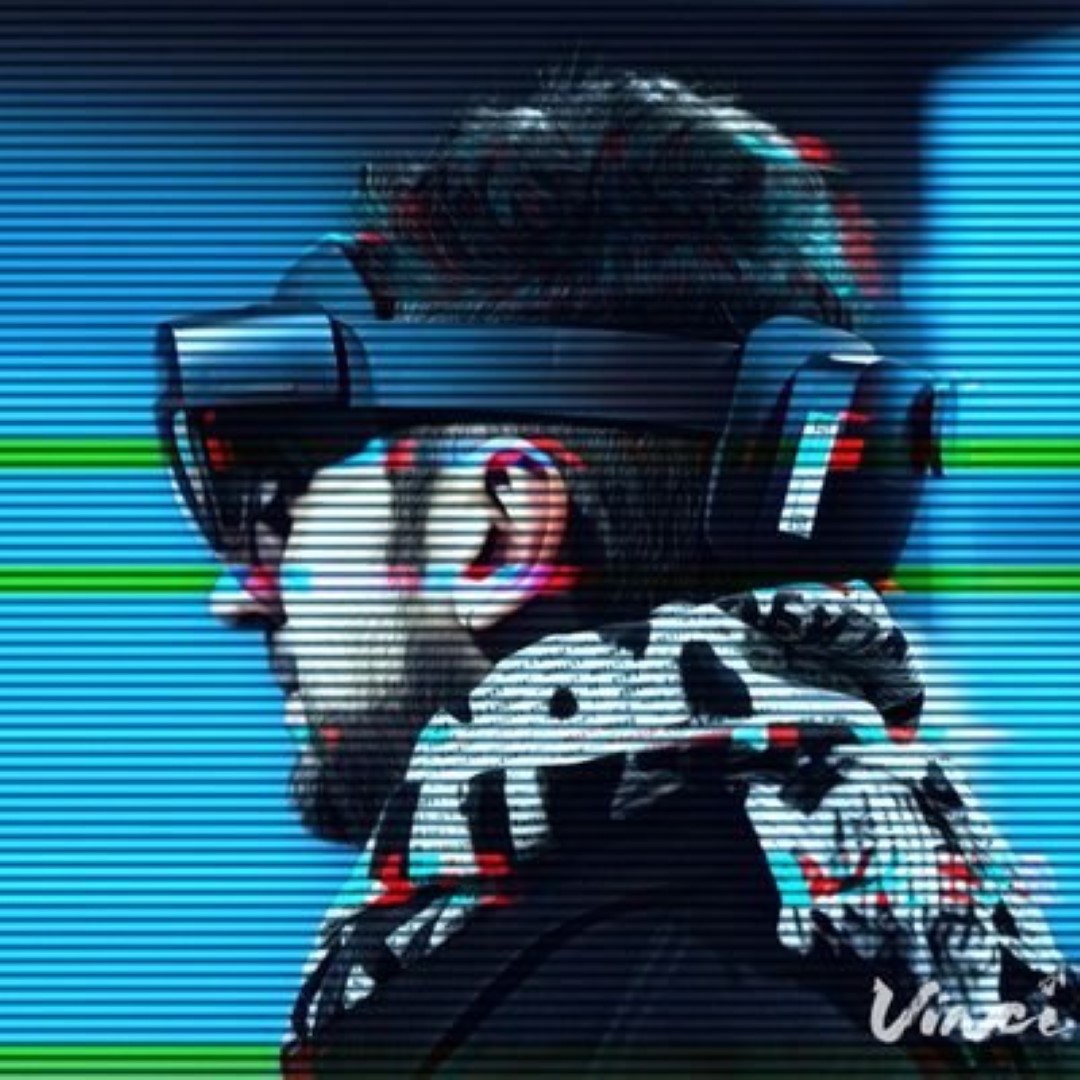 Daniel Rubino is the Editor-in-chief of Windows Central, head reviewer, podcast co-host, and analyst. He has been covering Microsoft since 2007 when this site was called WMExperts (and later Windows Phone Central). His interests include Windows, laptops, next-gen computing, and for some reason, watches. Before all this tech stuff, he worked on a Ph.D. in linguistics, watched people sleep (for medical purposes!), and ran the projectors at movie theaters because it was fun.