Rory McIlroy PGA Tour joins EA Access on May 10 for Xbox One owners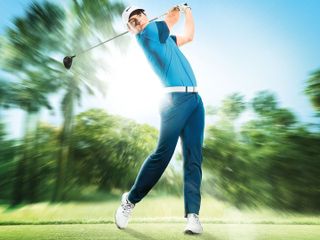 The pro golf game Rory McIlroy PGA Tour will be the latest Electronic Arts title to join the EA Access subscription service for the Xbox One. Members will be able to play the full game for free starting May 10.
The announcement was made on the EA Access Twitter account. Here's the quick description of the game, which was first released in July 2015:
Rory McIlroy PGA Tour will be the 20th game to join the EA Access Vault. Membership also includes free trials of upcoming EA games and 10% off purchase of EA titles via the Xbox Store. It costs $4.99 a month or $29.99 a year.
Windows Central Newsletter
Get the best of Windows Central in in your inbox, every day!
I'll download it. I've uninstalled the NBA game and I only need one NHL game.

I like NHL 2016, this one is a good one, EA should do a new fight night...

I'm going to suss this out, haven't played a golf game since Links 386 though.

Get "The Golf Club", its more like real golf. (I turn off the commentary) its like the real thing. Fewer distractions.

Finally!!! I been waiting for Tiger Woods to enter the vault, best $30 I ever spent.

I'll be getting EA Access soon, I guess. They took way too long on this, though. DOOM is out 3 days later, not sure how I'll have time for anything else. Regardless, I've held off on getting Access just for this, it's the one game I've really wanted to play. The other stuff will just be icing on the cake.

I've played so many games I never would have bothered touching if it wasn't in the vault. Sigh a genius idea. That reminds me, I should probably get around to finishing Hardline.

Madden is the only other game in the Vault I think I'd play. I MIGHT try the Battlefield campaigns, if I run out of stuff to play, but IDK. I tried Peggle 2 during the Access trial, it was OK. Not a hockey or soccer person, and NBA LIVE is trash.

Yeah, I don't play sport games really, but I have fifa loaded for when mates come over, and it's also the only thing that got me to play the Battlefields, Dragon Age, Peggle and PvZ. The trials are good too, you get a chance to try out new games before buying, and since companies have all but ignored demos this generation, that makes a huge difference.

Up to now have EA ever removed a game from the Vault? Have they publically stated whether a game is permanent in there once added? (Obviously not including things such as trials that are specifically temporary like a free to play weekend etc.)
Windows Central Newsletter
Thank you for signing up to Windows Central. You will receive a verification email shortly.
There was a problem. Please refresh the page and try again.