Safeguard your data and privacy with this $30 all-in-one firewall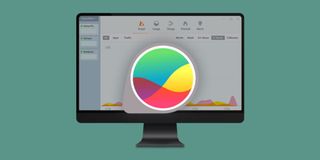 It seems as though not a day goes by without news breaking about another cyberattack. But it's not just Fortune 500 companies and government agencies that these nefarious hackers are after. They're equally (if not more) interested in accessing everything from your browsing history to your credit card information, and they're able to do so with just a few lines of code.
GlassWire Elite is an all-in-one security solution that protects you from every type of conceivable cyber threat, and a three-year subscription is available from Windows Central Digital Offers for over 85 percent off of the regular $297 price. That brings the total down to just $30. Whether you're primarily concerned about cyberspies or malware attacks, this extensive firewall will protect all of your devices from being infiltrated by prying eyes.
It monitors your network 24/7, tracks host changes, erects secure firewalls that block every type of known threat, and displays its findings visually so you won't have to wade through a sea of digital jargon in order to understand your threat risk.
You'll be able to monitor current and past network activity by both traffic type and geographic location, and even receive notifications when a new app or service accesses your primary account for the first time.
Protect your PC, data, and privacy with a $30 three-year subscription to GlassWire!
Safeguard your data and privacy with a three-year subscription to GlassWire Elite for just $30 — more than 85 percent off its usual price for a limited time.
Windows Central Newsletter
Get the best of Windows Central in in your inbox, every day!
Thank you for signing up to Windows Central. You will receive a verification email shortly.
There was a problem. Please refresh the page and try again.