Samsung's T7 family of external solid-state drives (SSD) has been expanded with the release of the T7 Shield. This new SSD takes much of what we loved about the standard T7 and T7 Touch — including encryption, compact size, and fast transfer speeds — and ramps up durability thanks to a rugged shell. If you're someone who often works in the field or someone who prefers to have that extra peace of mind when storing your data, this might be the drive for you. I received a pre-release unit to test out and see what it's all about and whether or not it's worth your money.
Bottom line: Samsung's T7 Shield is a rugged addition to the T7 family of portable SSDs. It performs better than its siblings, it has 256-bit AES encryption, and it can better withstand water and dust. If you often work in the field or just want that extra protection for valuable data, this should be a quality addition to your kit of accessories.
For
Built-in 256-bit AES encryption and password protection
Super compact with shock-proof exterior
USB-C 3.2 (Gen 2) transfer speeds up to 10Gbps
Comes with multiple host cables
IP65 water and dust resistance
Against
Only two capacities available
Weighs more than other T7 SSDs
Slightly larger than other T7 SSDs
More expensive than other T7 SSDs
Samsung T7 Shield: Price, availability, and specs
Samsung supplied Windows Central with a review unit of the T7 Shield. We received the smaller 1TB version for testing; there is also a 2TB model for anyone who needs more space. The 1TB version costs $160 while the 2TB version costs $290. It's now available worldwide at major online retailers. It's also available to purchase directly from Samsung's website.
Here's a look at the raw specs that make up this new external SSD, as well as what you'll find in the standard T7 and T7 Touch.
Swipe to scroll horizontally
Category
T7 Shield
T7
T7 Touch
Host interface
USB-C 3.2 Gen 2 (10Gbps)
USB-C 3.2 Gen 2 (10Gbps)
USB-C 3.2 Gen 2 (10Gbps)
Capacity
1TB, 2TB
500GB, 1TB, 2TB

Row 1 - Cell 3

Encryption
256-bit AES
Password protection
256-bit AES
Password protection
256-bit AES
Password protection
Fingerprint reader
Seq. read speed
Up to 1,050MB/s
Up to 1,050MB/s
Up to 1,050MB/s
Seq. write speed
Up to 1,000MB/s
Up to 1,000MB/s
Up to 1,000MB/s
Durability
IP65 water/dust resistance
3-meter drop resistance
2-meter drop resistance
2-meter drop resistance
Compatibility
Windows, Mac, Android
Windows, Mac, Android
Windows, Mac, Android
Dimensions
3.5 x 2.3 x 0.5 inches
(88mm x 59mm x 13mm)
3.35 x 2.24 x 0.31 inches
(85mm x 57mm x 8mm)
3.35 x 2.24 x 0.31 inches
(85mm x 57mm x 8mm)
Weight
0.21 pounds (98g)
0.13 pounds (58g)
0.13 pounds (58g)
Warranty
3 years
3 years
3 years
~Price
1TB: $160
2TB: $290
500GB: $78
1TB: $115
2TB: $230
500GB: $103
1TB: $140
2TB: $270
Samsung T7 Shield: What I like
The Samsung T7 Shield isn't unlike its T7 siblings when it comes to basic design. There's a USB-C 3.2 (Gen 2) port capable of speeds up to 10Gbps on one end, accompanied by a status light. The other end is flat. And that's about it; the rest of the drive is covered in a sealed rubbery shell that's not removable. It feels nice to touch, and the deep ridges make it easy to hold onto even if it's a bit damp. I have the beige and blue colors, but it's also available in black. I appreciate the eco-friendly packaging in which the drive ships; it's devoid of plastic with a recycled tray. Each drive comes with USB-C and USB-C to USB-A cables.
Whereas the other T7 drives have a flat metal shell, this extra rubber is where most of the "rugged" aspect of the drive comes in. The T7 Shield weighs slightly more and its footprint is slightly larger (we're talking a comparison of millimeters), but it should be able to withstand a harsher environment. Whereas the standard T7 and T7 Touch each come with 2-meter (about 6.5 feet) drop resistance, the T7 Shield boosts it to 3 meters (about 10 feet) and adds IP65 water and dust resistance.
Samsung tested this by spraying a steady stream of water at the T7 Shield for three minutes from a distance of three meters. On the dust side, the drive was placed into a pressurized chamber full of dust for eight hours. You're not going to want to bury this drive in the desert or drop it into a lake, but it should handle some rain and the usual amount of dust from riding around in a field bag or regular use outdoors. Do note that water, dust, and drop damage are not covered under the three-year warranty.
In former Senior Editor Richard Devine's Samsung T7 Touch review, he notes the built-in fingerprint scanner is one of the drive's standout features. The T7 Shield doesn't have a scanner, but it does have the same 256-bit AES encryption with password protection. The first time you plug in the drive you'll be prompted with a quick bit of setup software, allowing you to protect your data with a chosen password.
From then on, anytime you plug the drive in you'll be asked to enter the password before you can access the drive's contents. This SSD software also offers updates and the ability to toggle the password protection. It's not quite as elegant as the Touch's fingerprint reader, but it's every bit as secure.
Samsung pegs the T7 Shield at the same 1,050MB/s read and 1,000MB/s write speed ceilings as the other T7 drives. I ran some tests using CrystalDiskMark and ATTO Disk Benchmark to see how it fares. The T7 Shield performed better across the board compared to its siblings, and it even came out ahead of some other SSDs we've tested.
Image 1 of 4
With photographers in mind, I transferred a folder with more than 4,500 images and 164 subfolders to the T7 Shield. It took 49 seconds to complete the transfer. It also works extremely well for large files; transferring a 10GB test file took about 18 seconds. The drive kept its cool during all testing, only getting slightly warm to touch.
Samsung T7 Shield: What I don't like
The T7 Shield's extra durability does come at a raised cost compared to the other T7 drives. For a 1TB Shield you're looking at about $160 while the 2TB model costs about $290. The standard T7 sits around $115 and $230, while the T7 Touch tops out at $140 and $270 for 1TB and 2TB drives. If you don't need the extra ruggedness, you can save some big money, especially on the standard T7. One other thing to note is that the T7 Shield doesn't have a 500GB capacity option like its siblings.
This isn't a knock against Samsung, but make sure your PC or device has at least a USB-C 3.2 (Gen 2) port to connect to. Anything less and you won't get the full speeds on offer. Thunderbolt 4 or Thunderbolt 3 will also maximize speeds.
There's not much else to dislike about the drive. I do have to note that the pre-production unit I received ahead of the official launch suffered from a loose USB-C port that would cause the cable to drop out if the drive was handled when plugged in. Samsung sent me a standard production unit that has the issue fixed. The USB-C cable remains snug and secured even when shaking the drive around. The newer version has a production date of April 8, 2022, while the faulty version has a date of Jan. 19, 2022.
Samsung T7 Shield: Competition
Samsung's other T7 external SSDs make the cut in our roundup of the best portable SSDs, and for good reason. They deliver similar performance as the T7 Shield, they're available in three capacities, and they're both cheaper than the rugged Shield. If you don't foresee much work outside of a usual office, either the standard T7 or the T7 Touch will make for excellent portable storage. Former Senior Editor Richard Devine said in his Samsung T7 review that both SSDs are "incredible portable drives well worth your money."
Moving into other manufacturers, SanDisk's Extreme portable SSD is a great pick if you need rugged durability, similar read and write speeds, and four capacities from 500GB to 4TB. It has 2-meter drop resistance, IP55 water and dust resistance, 256-bit AES encryption and password protection, and a built-in loop for easier carrying. It also costs less than the T7 Shield if you're hunting for a good deal.
The OWC Envoy Pro Elektron is another fast, durable SSD that's available in four sizes from 250GB to 2TB. It has IP67 certification against water and dust, and it's crush-proof thanks to a solid aluminum shell. In my OWC Envoy Pro Elektron review, I called it a great pick for mobile professionals who need that extra protection against the elements. However, it is more expensive than the T7 Shield. 1TB models cost about $215 while 2TB models sit around $349.
Samsung T7 Shield: Should you buy it?
You should buy this if ...
You need a rugged portable SSD that can withstand water, dust, and drops
You want 256-bit AES encryption and password protection
You're happy with a 1TB or 2TB capacity
You have a PC with USB-C 3.2 (Gen 2) or Thunderbolt
You can spend between $160 and $290 on an external SSD
You shouldn't buy this if ...
You don't often work in harsh environments
You want a built-in fingerprint reader
You want to spend less money (check out the standard T7)
You need a capacity outside of 1TB and 2TB
Samsung's new T7 Shield is a great addition to the T7 family. Its rugged exterior makes it a much better fit than the standard T7 and T7 Touch when water and dust are real hazards. It costs and weighs more than its siblings — there are just two capacities — but the extra protection will certainly be sought after by mobile professionals who work in the field.
Read and write speeds are some of the best we've seen from portable USB-C drives, the extra AES encryption and password protection keep your data safe if you happen to misplace the drive, and the included host cables let you connect to just about any device. Samsung continues its trend of offering superb storage with the T7 Shield; it's now available worldwide.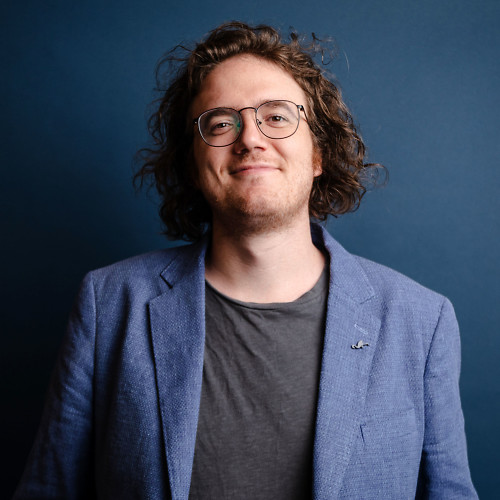 Senior Editor, Laptop Reviews
Cale Hunt is formerly a Senior Editor at Windows Central. He focuses mainly on laptop reviews, news, and accessory coverage. He's been reviewing laptops and accessories full-time since 2016, with hundreds of reviews published for Windows Central. He is an avid PC gamer and multi-platform user, and spends most of his time either tinkering with or writing about tech.