Score a discount on The Witcher 3: Wild Hunt in this week's Deals with Gold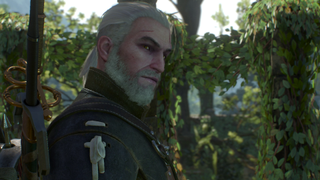 It's time for another round of Deals with Gold, with this week's sales headlined by The Witcher 3: Wild Hunt for Xbox One, available at $41.99 for both Xbox Live Gold and Silver subscribers. Several games in the Assassin's Creed franchise are also discounted.
Xbox One:
Xbox 360:
Any games that strike your fancy this week?
Source: Major Nelson
Polish game is the best! Games from Poland are the best!

Damn it! I just bought this last week! At full price :-( I do highly recommend this game though. The amount of effort and attention to detail by the devs is amazing. A fantastic game. My only complaint is the font/text size is way too small. But the story, the amount of quests and side stories is awesome.

Funny lots of people "rave" about it. But I got bored of it (as I did Witcher 2) [Although it was Witcher 3 PC] I'm preferring DA:I and TESO right now much more. Different strokes for different folks I guess.

Yep its hundred times better than American futuristic sci fi games like halo, aliens etc.

Actually I wouldn't compare Witcher to Halo, two completely different games. Compare it to something similar like DragonAge. I enjoyed DragonAge a lot but the Witcher.....it's a league of its own. CD Projekt really did great here, hope they make more Witcher games :) Having said that.....this week sucks! I mean COME ON!!! Everyone who is remotely interested in the Witcher already has it and both Rayman and AC4 were in GWG recently. I know there aren't so many games for X1 as there are for X360 but still. This week's DWG is just a fill up to give us something. MS knows that MGS and MadMax are coming out today so the players will spend money on these games rather than Witcher. Unfortunately next few weeks will probably suck because people will be playing MGS and MS will try to save those better games for darker times.

"Everyone who is remotely interested in the Witcher already has it" I don't, I haven't had time to play through the first 2 in the series yet, (my back log is huge right now) so I haven't bought 3 yet. I may wait and see if it goes on sale during the winter sale on steam.

Witcher 3 is the only game I ever pre-ordered. No regrets.

GTA V is the only game I ever pre-ordered. Lots of regrets. I'll never pre-order a game again.

DA:I Deluxe is the only game I pre-ordered... eh and FF Type 0 HD. :D

Hmmm... anyone play tmnt out of the shadows? Wonder if my son might like it...

Transformers: Rise of the Dark Spark is not free, at least not in Canada. It is 75% off though ($13)

Transformers: Rise of the Dark Spark is NOT free. Maybe you were looking at the price for the TRAILER. It is 67 off depending upon region.

I would love to play AC: Rogue, but having only an XBox One without knowing if it will be backwards compatible... I can't justify purchasing it. Not to mention it is only $20 on Amazon, so if it does end up being backwards compatible I can buy it there likely around the same price in a few months.
Windows Central Newsletter
Thank you for signing up to Windows Central. You will receive a verification email shortly.
There was a problem. Please refresh the page and try again.