Select Microsoft Stores to host Windows 10 Anniversary Update events for Insiders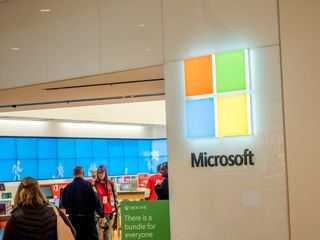 Windows Insiders are being invited to attend special Windows 10 Anniversary Update events at select Microsoft Store retail locations in the U.S. from June 27 to July 1.
In a post on the Insider app (via Neowin), Microsoft described what Insiders can expect when they attend one of the stops on the Windows Insider Anniversary Update Tour:
See demos of what is new in Windows 10 Anniversary Update
Learn more about the Windows Insider Program
Ways to provide feedback on how we can make better products for you
Work hands on with engineers to get onsite support on your own device
Install the latest Insider Preview builds on your own PC, laptop, or supported phone.
Be sure to bring in your PC, laptop, or phone to the Microsoft Store and we will have people on site to help!
The list of tour stops and dates include:
San Francisco, California – Microsoft Store – Westfield San Francisco Centre; Windows Insider – Windows 10 Anniversary Update Demo – June 27th & June 28th 10 AM – 2 PM; Happy Hour with the Windows and Devices Engineering Team – June 27th 6PM – 8PM
Atlanta, Georgia – Microsoft Store – Lenox Square Mall; Windows Insider – Windows 10 Anniversary Update Demo – June 27th & June 28th 10 AM – 2 PM; Happy Hour with the Windows and Devices Engineering Team June 27th 6PM – 8PM
Seattle, Washington – Microsoft Store – University Village; Windows Insider – Windows 10 Anniversary Update Demo – June 28th 10 AM – 2 PM; Happy Hour with the Windows and Devices Engineering Team – June 28th 6PM – 8PM
Scottsdale, Arizona – Microsoft Store – Scottsdale Fashion Square; Windows Insider – Windows 10 Anniversary Update Demo – June 29th & June 30th 10 AM – 2 PM; Happy Hour with the Windows and Devices Engineering Team – June 29th 6PM – 8PM
Orlando, Florida – Microsoft Store – Mall at Millenia; Windows Insider – Windows 10 Anniversary Update Demo – June 29th 4:30PM – 6PM & June 30th 10 AM – 2 PM; Happy Hour with the Windows and Devices Engineering Team – June 29th 6PM – 8PM
Houston, Texas – Microsoft Store – Houston Galleria; Windows Insider – Windows 10 Anniversary Update Demo – July 1st & July 2nd 10 AM – 2 PM; Happy Hour with the Windows and Devices Engineering Team – July 1st 6PM – 8PM
New York, New York – Microsoft Store – Fifth Avenue; Windows Insider – Windows 10 Anniversary Update Demo – July 1st & July 2nd 10 AM – 2 PM; Happy Hour with the Windows and Devices Engineering Team – July 1st 6PM – 8PM
Windows Central Newsletter
Get the best of Windows Central in your inbox, every day!
Hmm... That sounds interesting!

Yes, Microsoft never shows any interest outside of US even though that's where the majority of their users are.

Yeah because they ahve NEVER run any specials or contests or anything outside of the US right? Why do people get so butt hurt over this? They do hold non-us deals and events, but they are based in the US, so they hold more of them in the US.

You are correct we had a huge party on Sydney Harbour for Insiders on the original Win 10 release. Since then they have opened the Microsoft Store in the city centre. Hopefully it will do something like a half price Surface Phone. Just kidding.

I have been fighting that fight for a long time. People outside the US are convinced that they never get discounts, special deals, etc. And if you point out to them when there are deals, such as within articles here talking about those deals, they expect even more. For instance, a month or two ago in the UK they had the Lumia on sale. Here in the US we had a deal that would give a free Continuum device when you bought a Lumia. The UK people were upset that they did not get the Continuum device, too. The thing was if you took the price in the UK, then added on the price of Continuum, then did the currency conversion, the price in the UK was still lower than in the US. But that was not good enough. They still demanded that they get the cheaper price plus Continuum included. It is the entitlement mentality. They think that they deserve everything that everyone gets, plus more. Have it better in the UK than in the US, that is not good enough. They want even more.

I should say that this is for many people outside the US, not all.

It's true some people are never happy :) the only two things I find *kinda* frustrating is:
1) there are no stores in the UK. So if you want a device that is sold to the UK but not in local PC stores, you'll have to risk the postage delivery (seriously, trusting a stranger to deliver a £200-400 device isn't exactly comforting)
2) Bing rewards which is only for US (I understand with the physical prizes being US only, but things like digital rewards should at least be for every Windows/Bing user).
Except for them two i couldn't care less if US or other countries have a country-specific deal :p

@ShadowWolf_0807. Really?! Where is such a fabled store located lol. If you are talking about the office in Paddington, that's not a retail consumer outlet lol.

Just looked into it as i only knew about it through word of hear (like I said, 4 hour journey etc) and the annoying this is, it turns out its some kind of MS office. They can open a office in the UK but have decided to forget the stores. Extremely frustrating

The thing that people don't take into consideration are laws within their own country may make it impossible to have things like Bing rewards. One of the common complaints is that they don't sell Surface in India. I was reading an article the other day where Apple is not allowed to have stores in India because of a law where all the products sold must have 30% of components sourced from India. To sell products from a store, if you do not meet that requirement, you need to get a special waiver from the govt, which they do not give. It is a way to strong arm companies into opening manufacturing plants there. The same is true for Microsoft and Surface, and yet, it is their own laws that prohibit selling and Microsoft gets the blame. I don't know if there are laws in the UK that don't allow Bing rewards, but it is a possibility.

I'm not aware of any UK laws preventing it. Also if it was country laws preventing them, it wouldn't be just US bing rewards ;) MS just aren't judging on giving more of their customers rewards. But like I said, the physical prizes like a surface or XboxOne isn't really the problem (however no-one would complain if they did it for other countries too! :D) its the fact they aren't even willing to just give digital codes for gift cards or even just simple music passes etc to other country customers. :p hopefully this changes sometime in the future. And who knows with the issue with no stores. After looking it up it turns out the "UK Store" is actually a MS office, so there are no stores in UK whatsoever. Kinda disappointing.

Bing rewards has started in India,but at the moment they are not taking more participants

A physical store is a symbol, a beacon that represents more than just discounts. People in the US walked into stores when they had issues with the Surface Pro 2 and walked out with a Surface Pro 3 free of charge (under the warranty period) I had the same issues and couldnt get that same deal. I do get the logistics, just as Mcdonalds is in reality a property business, Apple has stores globally too as the consumer market is thier one and only cash cow. MS has its roots and claws into enterprise, it would make sense to open stores globally when/if targetting consumers. I guess thats something they know they need to do, perhaps when the Surface Phone is out? time and shifting landscape will tell.

Hopefully. Once Windows10(/Mobile) had finished RS2 and its released and considered "Finished" (before they begin adding new features completely) I hope they open more global stores. :p

Because, given a sample size of one, Canadians can neither spell nor use proper grammar. I wouldn't want to be associated with you, either.

They did open up a facility for employees in Vancouver. I guess in the grand scheme of things, I'll take tech sector jobs over something possibly free one time for me. More job opportunities here benefit is all than people being fed up and leaving to the USA.

It was just a joke. Should have just posted "wen in India?". Some of you are wound a little too tight.

BTW. We do get some cool offers up here in Toronto.

Get a map of the US and draw a 2 hour circle around those cities and you'll find a whole lot of US aren't covered either.

Orlando on the map; nice! We need some good news.

But what if an Apple sympathizer shows up D=

Just laugh because even though Windows mobile isn't on top, on desktop there are still more computers running 10 than the entire line of Macs.

So seems within July is the release! Wow I hope it lives up to its expectations

It has been know that July was the release month for ages, I mean the version number is 1607 and it's called Anniversary. Have you been living under a rock? :)

Still waiting for them to open stores in the UK!

Would be great if they did. We really need some. Other countries have them and we still don't have even one ._.

Microsoft just called me from 1993 to say they disagree. :) http://oyvind.servehttp.com/images/Nostalgi/Windows201.gif

Daniel - Give MSFT a call and tell 'em Boston is missing :). It however is a good excuse to travel to NYC and see the family.

What about Mall of America in Minneapolis/St. Paul (Bloomington) Minnesota?

any candian stores? maybe Yorkdale or SquareOne?

don't insiders already know what is new in the update? hehe

I don't really think this is just for insiders, but most like it would be similar with the WIndows 10 Launch party they did in store last year, and insiders might have special treat though.

It's also an opportunity for them to drum up some excitement in the store for non-Insiders. And we all know Insiders *love* to share their excitement about all the new stuff with people who haven't seen it. So this way, they have the staff *and* other customers in the store all crazy excited, which I'm sure helps encourage sales of devices through confidence in hearing all the good buzz. This was certainly the case at the Windows 10 launch at my own local store (even though a lot of people were just there to meet their favorite US women's soccer star). Posted from Windows Central for Windows 10

It's just an opportunity to be among fellow insiders and compare size. I mean size of phone of course.

Sad no Microsoft Store in my country

By some stroke of luck, I may actually be traveling for a 2-day conference at the Redmond campus on June 28-29 (Advanced Azure stuff, in case anyone is wondering). Hopefully traffic isn't a disaster and I can get over to University Village in time for the Happy Hour!

Tell them to a cheap flight to Puerto Rico, from Florida... ... ... ... I pay.

Ay bendito nene! Orlando IS Puerto Rico.

No stop at the Buffalo NY store?

We have a microsoft Kiosk in the mall here in Milwaukee but no store. I went to the St. Louis store and it was amazing (Apple copy cat but better imo) I hope they build a real one here soonish.

There is no store in Milwaukee. There is only one store in whole WI state which is in Wauwatosa. Unfortunately, the shop is very small, so it is not worth from Microsoft to include it. It's better from them to open many big stores in WI.

Makes me wonder how these specific stores were chosen. Not saying that the shouldn't have been chosen, but why not other stores.

San Francisco is an easy choice. They actually have offices amd meeting rooms in the same building as the store.

Surprised Los Angeles wasn't on the list.

If someone needs any of those bullet points in the list of "events", I don't understand why they are in the Insider program to begin with.

seems odd to me for microsft to want Windows Insiders to bring their devices to "help".

Well P.R. its sh**t, none of the MS events include the store that they have here...Normal

*sigh none in Louisiana either :(

I read the article and asked "why not in my neck of the woods"? And then I realized to get my Dad's phone we drove 20 miles to the nearest Microsoft Store thinking about the iPhone Store and ended up at a kiosk next to rest room.

TO ALL THOSE PEOPLE SAYING IT'S MICROSOFT AND THEY CAN DO WHAT THEY WANT.
I say this is not right because MSFT is an "international" company!!
They can't do "US" only stuff.. I call this Tech Racism... I just call it that even if it doesn't mean ****. But people from other countries will understand. (Not UK, Canada, Australia, Singapore - even though this time its US only but most of the time it's all these countries)

Going to made it at the New York store. I'm addicted to these updates!

I will never understand why people ask: "No Dallas? , No Miami? No Puerto Rico? GOD Dammit! Don't you see? There is already a list and if your store is not there... well too bad, suck it up.

I say it because MS have made a lot's of events but i never saw the Puerto Rico store listed even when are outside of US.

Is this an invite only event? Posted via the Windows Central App for Android

Microsoft brought its BUILD tour to Toronto. why not insiders?

I am in orlando at that time. Is there any Apple events I can attend there so I can go to some relevant release party.

How about some Midwest love MS? We have two store in Chicago area and no event?

I miss the days that the MOA Microsoft Store used to host special events...