Steam is offering massive discounts on several Star Wars games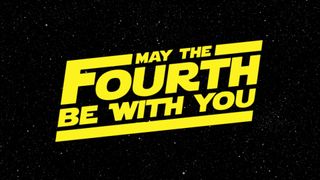 Steam is offering heavy discounts on several Star Wars games to celebrate Star Wars Day. The sale includes the 14-game Star Wars Collection, which is now available for $22.99. The Lucasarts Jedi Knight Bundle is selling for $4.99, a discount of 75%.
Here are some of the games on sale at Steam:
Lego Star Wars: The Complete Saga - $4.99
Star Wars: The Force Unleashed Ultimate Sith Edition - $4.99
Star Wars: Knights of the Old Republic - $2.49
Star Wars: Knights of the Old Republic 2 The Sith Lords - $2.49
Star Wars: Battlefront 2 - $2.49
Star Wars: TIE Fighter Special Edition - $4.99
Star Wars: Rogue Squadron 3D - $4.99
Star Wars: Rebellion - $2.99
The deals are valid until May 9. Be sure to check out all the games discounted on Steam from the link below. If you're looking for Star Wars accessories, ThinkGeek is running a sale right now.
Windows Central Newsletter
Get the best of Windows Central in in your inbox, every day!
Harish Jonnalagadda is a Senior Editor overseeing Asia for Android Central, Windows Central's sister site. When not reviewing phones, he's testing PC hardware, including video cards, motherboards, gaming accessories, and keyboards.
Can you still play Battlefront 2 online or were the servers taken down years ago? Good deals on the force unleashed, I was going to get the Xbox 360 version whilst cheap and then wait for BC to play them (If it ever comes) but as long as the PC version didn't have glaring faults and works with a gamepad I may grab that from Steam

Yeah, the servers were taken offline, but you can still play online. I'm it exactly sure how to do it, but there's guides on steam to do it. Posted via the Windows Central App for Android

Are these old games worth it? Ive never played any of them unfortunately!

I remember the force unleashed being really good on whatever console I played it on and the second was decent too. For the money well worth it. Want them to make another Star Wars game like these.

I really enjoyed the couple of Jedi knight series games I've played. It's an older series, but I've played Jedi academy and Jedi outcast and they are pretty fun. You get to use disruptors, bowcasters, light sabers, in your journey to become a Jedi and stop the bad guys. Typical star wars plot line lol. Sent from my Lumia 640

Not officially, but you can use GameRanger. I play online from time to time. Sent from my Lumia 830 running Windows 10 Mobile

:-o is Rogue Squadron 3D the same game to the one that came out on the N64? It looks like it from the video on Steam If so that's amazing, and I was never aware there was a PC release.

I may have to 'trek' over to steam and have a look. ;-)

You'll cause all out wharfare with comments like that...

There were and it was great :D Just bought it and it works fine, although without the steam overlay, which makes it difficult to configure my steam controller.

And here comes the "Steam is the Devil" posts in, 3... 2... 1...

No its not other than for fanboys . games in windows store are priced higher than steam (shadow complex re -959 inr in store and 459 inr in steam). Leaving out the prices steam is miles a head compared to windows store in terms of community support, downloads and a stable client.

Steam is the Devil. Not. Sent from my Lumia 640

How dare you leave out Star Wars: Empire at War Gold Edition for $4.99?! Shame. Shame on you.

Battlefront 2 and the Old Republic games. Nice. Windows Central for Windows 10-Microsoft Lumia 640

Cortana had this message displayed to me this morning... Amazing xD

I used to play Rogue Squadron 3D--in 3D. I miss that game. It really felt pretty immersive. Unfortunately now that's harder to do with LCD monitors.
Windows Central Newsletter
Thank you for signing up to Windows Central. You will receive a verification email shortly.
There was a problem. Please refresh the page and try again.