Should you buy the 128GB Surface Laptop?
Is the 128GB Surface Laptop worth the money? Or should you upgrade for a few hundred dollars more?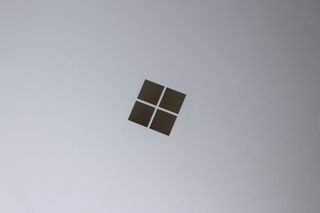 The baseline Surface Laptop, which comes with a seventh-generation Intel Core i5-7200U processor (CPU), 4GB of DDR3 RAM, and a 128GB solid-state drive (SSD), costs about $1,000. For anyone with a hard budget of a grand or less, this device might seem like a pretty attractive option. You're still getting a laptop that's built well, has outstanding battery life, and has a beautiful display. But do the hardware specs suit your needs? Let's take a look at the $1,000 Surface Laptop and determine whether or not it's right for you.
Does an Intel Core i5 CPU have enough power?
Although a Core i7 CPU will in most cases outrun a Core i5, the difference in performance will likely go unnoticed unless you're primarily working at a specialized task. For word processing, light multimedia editing, and web browsing, a Core i5 is more than enough power. Do note that the Core i7 does include Intel Iris graphics, which will provide a better overall experience for gamers.
The price difference between a Core i5 and Core i7 model, which includes a mandatory upgrade to 8GB of RAM and a 256GB SSD, is about $600. This is a big jump in price, and likely not worth it for most people based solely on CPU performance. Both CPUs have two cores, both share the same thermal design point (TDP), and both have the same base frequency.
Bottom line: Unless you're interested in specialized tasks, like heavy multimedia editing or 3D applications, the Core i5 CPU should be enough power.
Intel Core i3, i5, and i7: Which processor is best for you?
Is 4GB enough RAM?
The RAM question, like the CPU question, really comes down to exactly what you plan on using your Surface Laptop for. If you're looking at productivity tasks, like word processing, writing emails, browsing the internet, and occasionally watching videos, 4GB is plenty. Keep in mind, however, that performing all these tasks at once will likely result in a hit to performance.
For gamers, 8GB of RAM is basically as low as you want to go. Anything less and you'll no doubt run into issues when you try playing many popular modern games. Likewise, if you're working with a lot of multimedia, 4GB of RAM can fill up fast. It's usually recommended to go with at least 8GB if you find yourself editing video on a regular basis.
At the Microsoft Store, you can choose to upgrade a Core i5 configuration to 8GB of RAM, but this also includes a mandatory upgrade to a 256GB SSD. The price of this configuration is about $1,300.
Bottom line: 4GB is enough RAM for everyday productivity tasks. For just about everything else, including gaming and editing, you'll want at least 8GB.
How much RAM does your Windows 10 PC really need?
Can you live with 128GB of storage?
Here lies the biggest question: is 128GB enough space for all your data? We have to consider the actual space you'll have upon first booting up the Surface Laptop. Windows 10 and associated software take up space, leaving you with around 99GB of free storage.
Continuing the trend, a 128GB SSD should be enough for anyone focusing primarily on productivity. Word documents don't take up much space, and you'll still be able to install all your entertainment streaming apps. If you foresee yourself staying rooted to a desk most of the time, you can always pick up an external hard drive to boost your storage space. Likewise, if you're an Office 365 subscriber, keep in mind that you get 1TB of OneDrive storage included in the plan.
If you have a very large collection of music or photos, or even a moderately large video library you want to keep locally, 128GB may not be nearly enough storage for you.
Bottom line: For those who don't need to save a lot of files, or those who don't mind using a cloud storage service, 128GB of SSD storage space should be enough to get by.
More resources
Interested now more than ever in a Surface Laptop? Have a look at these other articles about this killer device.
Get the Windows Central Newsletter
All the latest news, reviews, and guides for Windows and Xbox diehards.
Senior Editor, Laptop Reviews
Cale Hunt is formerly a Senior Editor at Windows Central. He focuses mainly on laptop reviews, news, and accessory coverage. He's been reviewing laptops and accessories full-time since 2016, with hundreds of reviews published for Windows Central. He is an avid PC gamer and multi-platform user, and spends most of his time either tinkering with or writing about tech.