SilverStone makes some excellent power supplies, and the SX700-PT is a small form factor unit that's compatible with even the most compact PC chassis. It's important when choosing a power supply unit (PSU) to choose from a reputable brand that uses high-quality components since this is what's going to be providing all your parts with the necessary power.
The SilverStone SX700-PT has plenty of features on paper, including an impressive 80 Plus Titanian certification for efficiency, a five-year warranty, premium Japanese capacitors, and a single +12V rail with a maximum throughput of 58A. Rated at 700W, this power supply has enough output to handle high-end gaming rigs with the latest and best graphics card. This PSU is also available in 750W and 1000W models, depending on your power requirements.
Bottom line: SilverStone makes some excellent PSUs, and this SX700-PT is one amazing power plant. It has some smart features to make it even more efficient, rocking all-Japanese capacitors and an 80 Plus Platinum rating.
For
Compact build
Choice of capacities
80 Plus Platinum efficiency
Powerful single 12V rail
High-quality components
Against
Gets pricey
85C capacitors
Somewhat limited warranty
SilverStone SX700-PT: Price and availability
The SFX range of 80 Plus Platinum PSUs from SilverStone starts from $175. The range-topping model comes in at more than $300. Smaller form factor PSUs (SFX, SFX-L) are generally more expensive than full-size units. These are also 80 Plus Platinum certified and offer excellent levels of efficiency. For review, Windows Central received the 700W model, which costs $175 new.
SilverStone SX700-PT: Tech specs
Capacity: 700W, 750W, 1000W
Dimensions: 125mm x 63.5mm x 100mm
Type: Modular
Fan: 92mm, fluid bearing
Efficiency rating: 80 Plus Platinum
Voltage regulation: ±3%
PCIe ports: 4
Operating temp: Up to 40C (104F)
Safety: OCP, OVP, UVP, SCP, OTP, OPP
Warranty: Five years
Manufacturer: SilverStone
SilverStone SX700-PT: What's good
SilverStone has the SX series of PSUs that are 80 Plus Gold rated, but now the company launched a more efficient series with the SX700-PT. This unit that we received for review has a single 12V rail that's rated to handle up to 58A of power draw. There's plenty of tech packed inside this small and sleek-looking black metal box.
Measuring in at 125mm x 63.5mm x 100mm and adhering to SFX standard, you can easily cram the SX700-PT inside even the most compact PC cases. In terms of safety, which is incredibly important since this is what will be handling the conversion of electricity for all your PC parts, SilverStone implemented numerous guards.
Firstly, there's over-voltage protection (OVP) to protect against excessive power output and over-current protection (OCP) that does the same but for current going into the PSU from the outlet. Short circuit protection (SCP), under-voltage protection (UVP), over-power protection (OPP), and over-temperature protection (OTP) are largely self-explanatory.
In terms of efficiency, which SilverStone uses as one of the PSU's main selling points, the 80 Plus Platinum rating means this PSU is incredibly energy efficient. As with most electronics, you're going to lose a little energy inside the PSU to heat and other waste, but more expensive power supplies are far better at delivering as much electricity as is taken from the wall.
Swipe to scroll horizontally
| Load | 80 Plus Bronze | 80 Plus Silver | 80 Plus Gold | 80 Plus Platinum | 80 Plus Titanium |
| --- | --- | --- | --- | --- | --- |
| 20% | 85% | 87% | 90% | 92% | 94% |
| 50% | 88% | 90% | 92% | 94% | 96% |
| 100% | 85% | 87% | 89% | 90% | 94% |
80 Plus Titanium is about as good as you will get from consumer power supplies and Platinum is only just behind by a small percent. In order to draw enough power through the PSU to reach these efficiency figures, one needs to use a cable or few. SilverStone includes the following alongside the PSU:
1x 24/20-pin ATX (300mm)
1x 8/4-pin EPS/ATX 12V (400mm)
1x 8/4-pin EPS/ATX 12V (550mm)
1x 8/6-pin PCIe (400mm/150mm)
1x 8/6-pin PCIe (550mm/150mm)
2x SATA (300mm/220mm/100mm)
1x 4-pin MOLEX (300mm/200mm/200mm)
1x 4-pin Floppy connector (100mm)
Power supplies from reputable brands such as SilverStone are a dime many these days. Most of the PSUs we've tested have passed with flying colors and while it's possible to hook up a unit such as the SX700-PT to a digital oscilloscope to really check how it performs down to specific ripples in power delivery, so long as the PSU performs well in real-world conditions, that's all that really most PC owners should care for.
This is why we don't go too in-depth, especially with power supplies. How we test units involves connecting one to a reasonable load and seeing how it performs in a variety of test scenarios to represent how they would be used by owners. After putting the SX700-PT to the test in a system with an AMD Ryzen 9 5950X CPU, NVIDIA GeForce RTX 3060 Ti GPU, we encountered no issues.
The test bench was used to process and render video, run synthetic benchmarks for prolonged periods of time, and play some demanding games like Grand Theft Auto 5, Cyberpunk 2077, and Mount & Blade II: Bannerlord. The power supply fan kicked in, but it's barely noticeable over two fans running to keep the Ryzen 9 processor cooled with an AIO. Software monitors showed stable power delivery to the most critical components, which was expected and is great news for the PSU.
SilverStone SX700-PT: What's not good
There's very little to actually dislike with the SilverStone SX700-PT. There is one area that we'd like to see improved and that's the capacitors used, as well as warranty. Using all Japanese parts, we saw no issues with the PSU when hitting it hard with overclocked components, but the PSU only has capacitors that are rated for up to 85C.
Competitors often include capacitors that can handle up to 105C of heat, like the exceptional be quiet! Dark Pro 12. That PSU also has a 10-year warranty. This is a problem that makes the SX700-PT a tougher sale when compared to other power supplies on the market. If you do buy one, however, you'll have nothing but a great time.
SilverStone SX700-PT: Competition
Image 1 of 3
Looking at competing products is where the SX700-PT can look a little out of place. The five-year warranty is great for a PSU, but it's a little short for one that's priced alongside premium options like the Corsair SF series that comes with a seven-year warranty. It also uses capacitors that are rated for use up to temperatures of 105C.
This makes it a terrible decision for a larger PC build too since full-size ATX PSUs will be more affordable or come with additional connections and a longer warranty. That doesn't mean you shouldn't consider the SX700-PT, but it's worth bearing in mind if you want the best value.
SilverStone SX700-PT: Should you buy it?
You should buy this if ...
You're building a PC inside a small form factor case
You plan on using a modern GPU
You need a PSU to provide clean and stable power
You shouldn't buy this if ...
You need to use two or more GPUs
You want to spend money wisely
You'd prefer a longer PSU warranty
SilverStone makes excellent power supplies. The CX700-PT is a solid unit in its own right, thanks to the 80 Plus Platinum rating for better efficiency, as well as a dual-bearing fan and high-quality internals.
The compact size is impressive, especially when you consider you can choose the 1000W model for ultimate performance. If you're wanting to go small and mighty by installing all your gaming components inside the best mini-ITX PC cases, you'll need an SFX PSU, and the CX700-PT is a great choice, so long as you don't compare it to the competition.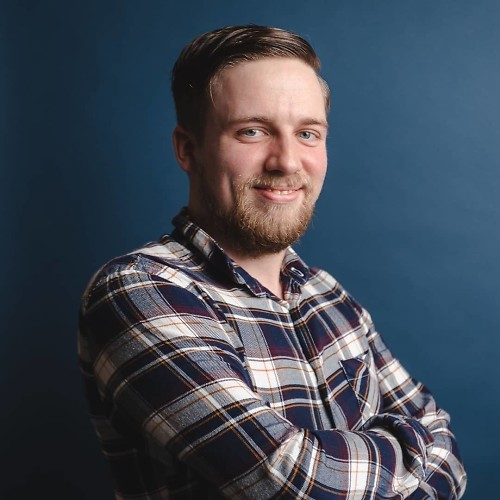 Rich Edmonds was formerly a Senior Editor of PC hardware at Windows Central, covering everything related to PC components and NAS. He's been involved in technology for more than a decade and knows a thing or two about the magic inside a PC chassis. You can follow him on Twitter at @RichEdmonds.