Skype for Windows Phone is in testing, out soon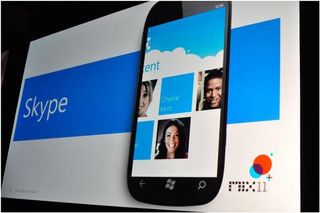 In an exclusive report this morning, The Verge is trumpeting that the elusive Skype for Windows Phone application is "currently [in] testing" and that "at least one source indicated that it could launch at Mobile World Congress later this month." (Emphasis ours.) Wait, didn't we already know all this? Answer: Yes.
Here's a compressed timeline:
April 2011: A Skype for Windows Phone app. was promised at Microsoft's MIX 2011 event.
October 2011: That release date started slipping.
January 2012: Mobile World Congress release date guess rumors started floating around; reasonable guess given new alignment.
February 2012: Microsoft reportedly expanded their testing to Microsoft employees.
February 2012: Windows Phone "Apollo" features leak, detailing Skype release in two forms (app first, integrated later).
We understand everyone is chomping at the bit for Skype. We'll let you know when we learn more and roll out a full review when it hits the Marketplace. Stay tuned.
Get the Windows Central Newsletter
All the latest news, reviews, and guides for Windows and Xbox diehards.