SongArc updated with new UI, gives you a taste of things to come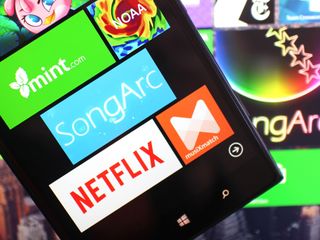 Update: Looks like this update is only for those users registered in last week's beta test. You can register for the closed beta by filling up this form.
Last week, we wrote about the upcoming changes to music-based game SongArc, which includes a more modern user interface, gameplay tweaks and much more. Several users were already testing the new features through a closed beta.
Here's what is included in the SongArc 4.0.0.6 (Beta):
Completely redesigned menus
Tons of free music from Featured Artists
New tutorial
Editor enhancements
You will no longer lose points is If a lag occurs
Simultaneous notes will have the same color and shape
Many more small tweaks.
Windows Phone 7 is no longer supported
With over 1.5 million downloads and over 120,000 Sheets created by the SongArc community, the music game is certainly popular with Windows Phone fans. Hit up the link below to download SongArc Beta, and let us know how you're liking the new features in the comments. As noted above, you will only be able to download the update if you're registered as a beta tester. If not, hang tight. The public client should see the new additions shortly. Check out our post from last week to know all the features that will be rolling out with the update.
Thanks for the tips everyone!
I've not played SongArc for a while but I like the look of the new menus (they were much needed). I'll download it and jump back in!

Actually, when I try and download the beta it says I don't have permission to download it. Is the link above to the closed beta?

Yeah, looks like it. I got in as I enrolled in the beta test.

Yes, this is a closed beta. If you want to become a beta tester, please fill in the sign up form, and you will be included in the next round. http://www.windowscentral.com/look-future-songarc

I have played the game and I think the way it is played is a bit difficult, main reason I uninstalled it. Would be nice to see a redesign on the gameplay this time

Hi Theo, We will have a new tutorial in the new game, which should help you get through the first steps. In any case, we would appreciate if you could drop us an email, explaining where things were difficult for you.

Thanks!
Let me know about the guide: theo_andravida@hotmail.com

I actually find the new menu to be a dowgrade. It might be functionally superior on tablets and other large-screen devices, but on my 920, I don't like it. I now have to use both hands to start a song, rather than being able to do everything with just one, it feels like.

"Sorry, you don't have permission to download this app." Huh??

Settings, Region, United States

It's a beta app for registered guys only.

I dont have also permission to download this app. .

Do you read the article? -_-

I think the beta is closed or such..

Yeah. I was enrolled in the beta test, and was able to download. I've updated the article stating the same

Hello Harish, First, thank you for the article! We are very grateful for the coverage You and the Windows Central Team have given us. To avoid confusion, I think it may be better to remove the beta link from the article. Thank you - and have a Happy Christmas!

Still not into it, some songs are way out off beat.

Did you try to use the calibraion feature to fix this? Also, in the next version we will have music with Sheets crafted by the SongArc Team.

I will give it another try. ;) I'm keeping the game installed anyways :D

Off topic had anyone tried google Santa tracker . If not give it a

Off topic: Asphalt 8 and despicable me just got an update which includes Xbox Live support.

i had downloaded this new version but everytime I try to start the game, it already send a game over message..

Hi, Can you send details to feedback@songarc.net? This channel is not the best to zero in the issue you're having. Thanks

Hey songarc team! I hope that you ser this comment. Id love to have xbox achievements on the game, and id like to be a beta tester too, it would be great to help you to test the beta game. How can I join your beta test team? (if possible)

Hi Max, XBox achievements is something we would love as well, but unfortunately, it is up to Microsoft to decide what game can have them. If you want to become a beta tester, please fill in the sign up form, and you will be considered for the next round. http://www.windowscentral.com/look-future-songarc
Windows Central Newsletter
Thank you for signing up to Windows Central. You will receive a verification email shortly.
There was a problem. Please refresh the page and try again.