Sprint expands 4G LTE network to 17 more markets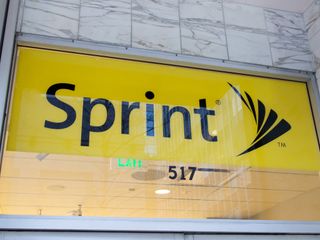 Sprint is making an aggressive roll out behind its 4G LTE network, bringing its high speed mobile broadband access to n additional 17 more markets. The addition of these markets span across the United States.
Here are the 17 new additions to Sprint's 4G LTE network:
Eureka/Arcata/Fortuna, CA
Redding, CA
Bethesda, MD
Dubuque, IA
Danville, IL
Marion/Herrin, IL
Mt. Vernon, IL
Hopkinsville, KY
Rochester, MN
Hattiesburg, MS
Auburn, NY
Buffalo, NY
Utica, NY
Bloomsburg/Berwick, PA
Indiana, PA
Pittsburgh, PA
Eau Claire, WI
Keep in mind that this appears to be just regular 4G LTE coverage for the Now Network, and not the more advanced Sprint Spark network. Sprint Spark takes into account network conditions, location, and other information to connect to the best frequency to get the fastest, most reliable connection speeds.
Are you living in one of these 17 new markets? Let us know how you like the new LTE speeds that Sprint is bringing to your area.
Source: Sprint via Android Police
Windows Central Newsletter
Get the best of Windows Central in your inbox, every day!
Chuong's passion for gadgets began with the humble PDA. Since then, he has covered a range of consumer and enterprise devices, raning from smartphones to tablets, laptops to desktops and everything in between for publications like Pocketnow, Digital Trends, Wareable, Paste Magazine, and TechRadar in the past before joining the awesome team at Windows Central. Based in the San Francisco Bay Area, when not working, he likes exploring the diverse and eclectic food scene, taking short jaunts to wine country, soaking in the sun along California's coast, consuming news, and finding new hiking trails.
I live in an area that previously had launched LTE for Sprint and I can tell you that the speed is just dismal compared to my other phone on AT&T!! Not to mention almost nonexistant coverage on two recent vacations compared to great AT&T coverage. Sprint sucks!

Meh, I travel all over California weekly. I live in an area with no LTE but go to places with LTE regularly and the speed is fine. It streams everything I need it to. Also, the data is unlimited unlike AT&T or Verizon so you can go through your data allotment on Verizon in like an hour while I stream all day at about 8-10 mb. What kind of files are you trying to download?

I think the problem is that many of the phones don't support all the LTE bands, which gives a big disadvantage. Only the latest generations (gs4-5, g2,-3, and the One M8) support the 800mhz and 2.5Ghz bands which give you better coverage and speed than the 1900mhz.

Yes and no. 1900MHz offers better propagation than 2500MHz, and better capacity than 800MHz. You're right about device issues. I'm not aware of anyone else in North America refarming 1900MHz into LTE. I'm also not aware of anyone else running LTE over 2500MHz, so your device choice will be limited, and a consumer will have to be educated when choosing a handset.

T-mobile is refarming some old 1900 MHz MetroPCS into LTE on band 2. They mainly use their band 4 1700/2100 for their LTE.

It really depends on where you are.. I have fair LTE coverage at my location but about 7 miles to my west, it's SOLID full bar LTE coverage. Where I work, it's a 3G-only area but at school it's full bar LTE... and this is all within a 20 mile radius of my house. Overall I'm happy with the coverage, but I know it's highly dependent on proximity to a major city.. the more south I go to NYC the better things are, the more north, less so.

Doesn't matter, still $print.

Hahaha sprint's idea of a LTE rollout market is one or two neighborhoods. Pathetic and will never trust them AGAIN!

Great way to phrase it. Bragging about rolling out in one more neighborhood, that's not yours.lol. Like celebrating your neighbor finally mowing his lawn. Sprint truly bites.

Okay, alot of haters here, I notice ;) I live by LA, travel the I-15 from SoCal to UT about once a month, sometimes helping with carpool and I have solid LTE at home, church, and work. Traveling data is spotty but at least it's still there, unlike my TMo-wielding friends. However, is the Sprint system that I enjoy, very great for the informed customer.
P.S. My only immediate wish is to get more Windows Phones!

Article has been up for lmost 3 hours and only a handfull of comments on here. Sprint is done.

EDIT: Eh, I was just trolling...

Actually Sprint is doing well in Tallahassee. Up until last year I needed an airwave at my home. I am now 3 bars 3G. As they turn the towers on and off, I am periodically 4 bars 4G. Travelling around town, it appears that 4G is up in about half the city. My tower is still being worked on, but I already have improved signal. When I was in Jacksonville, getting all bars and 4g, speed was just awesome. Literaly no delay as I went from website to website. Customer service is now awesome, and I've been with Sprint ling enough to know the difference.

I would've stayed with sprint but thier coverage is non existent in my area of Sacramento. But nevertheless great for sprint customers.

T-mobile rules. Nobody else has free data and 20 cents calls while roaming. Sprint needs that too.

Hands down the worst network of the major four. Had Sprint for years and couldn't have moved to AT&T sooner.

Verizon has the best LTE!! And XLTE

Daily reminder that Sprint has a pathetic 4g network and only 2 windows 8 phones, both of which are rather outdated.

I just switched from Sprint to Verizon and the speeds do not compare. I drive a lot around MN and Sprint's coverage map states I should get 4G all around the twin cities. Well that is a terrible lie. I barely get 3g coverage. Dropped calls and data doesn't work when you jump towers. Paid my etf fee and got out. So glad I switched

Yep, wise move! Sprint is slow and coverage spotty.

I did it on Tuesday and I can already notice a huge difference. Went from the ATIV S Neo to the ICON.

The Icon is an amazing device! Top notch! Enjoy it and definitely get a good case!

To bad Sprint only has 1 or 2 outdated Windows phone. The HTC 8x or whatever that crap phone is and a refurbished Samsung. Add to that their network is garbage and slow. Then there is the new " Framily" plan. Really Sprint?? Framily?? Sounds like your customer base trying to say family lol!!