Square Enix posts $33 million loss, cancels Final Fantasy XV content amid Tabata resignation
Final Fantasy XV just suffered a massive blow.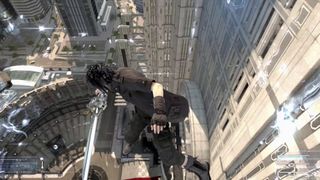 Final Fantasy XV took ten years to develop, and game director Hajime Tabata made the project a reality. While it may not have been the perfect experience everyone was hoping for, it still stood out from the crowed with a complex and emotional narrative.
Numerous expansions were released for the game, and more initially planned for 2019. Unfortunately, Episode Noctis and more have been cancelled due to substantial losses at Square Enix. Today, the company hosted its latest earnings call in which executives acknowledged that the company lost $33 million. Furthermore, Tabata announced his resignation from the company.
The following content is still coming to Final Fantasy XV.
Episode Ardyn will still launch in March 2019.
New Comrades multiplayer content is on the way.
Final Fantasy XV and Final Fantasy XIV are getting a collaboration.
Tabata issued the following statement discussing his departure and future plans. Hopefully the next project he undertakes will be as grand as Final Fantasy XV. Gematsu compiled his response.
However, Final Fantasy XV stood out from that group as it was a special project for me which I went all-in on. Therefore, I decided to take this opportunity to officially announce my departure from Final Fantasy XV to all the fans who have supported the title across the globe... I have a project that I truly wish to solidify as my next challenge after Final Fantasy XV. For that reason, I have decided to leave my current position and start my own business in order to achieve my goal... I would like to thank everyone who continue to support Final Fantasy XV and those who have also supported myself personally.
We wish Tabata the best of luck in the future. It's a shame that we won't get more episodes for Final Fantasy XV, but at the end of the day it's a business and a $33 million loss is no small amount.
Don't miss our interview with Tabata, discussing the Final Fantasy XV's recent mobile expansion.
What do you think about the news? Let us know.
Keep an eye on WindowsCentral.com/Gaming for all the latest in Xbox and Windows 10 gaming, accessories, news, and reviews!
Asher Madan handles gaming news for Windows Central. Before joining Windows Central in 2017, Asher worked for a number of different gaming outlets. He has a background in medical science and is passionate about all forms of entertainment, cooking, and antiquing.
I'm a big Final Fantasy fan but XV wasn't one of the best in the series, it looked amazing but the story wasn't all that interesting and in a lot of cases it was confusing. The main story was also way too short. I thought I was about halfway through, then realised the final boss was just around the corner.... The PC version also isn't very optimised for systems running SLI, which it should have been from the get-go, considering the resources required to run the game at maximum settings are massive. I personally think they have been trying a little too hard to westernise the franchise. FFVII, FFVIII, FFIX, FFX, and FFXII were great and held onto the true vibe of the series. The Steam reviews are a testament to that. Hopefully, they'll be able to turn things around again and release a brilliant new FF story with the feels of FFX. My personal favourite of the series.

This is really sad. I'm not a big Final Fantasy fan, I've only played a few. But FF XV struck me as something special. I had never played a game with such an attention to detail and feeling. I'm still finishing it. I hope Square can continue to develop great games at this budget.
I wonder what made them lose 33 million. Maybe they spread out too thin.

FF XV made me want to try other Final Fantasy games in the series, since it was my first. I'm sad to hear this.

FF XV made me want to try other Final Fantasy games in the series, since it was my first. I'm sad to hear this.

yes, completely reset with Final Fantasy XVI XV wasn't complex and emotional, it was rudimentary and laughable.

If Squenix are struggling to wonder why they're making a loss, stop making watered down **** and go back to classic style gameplay that they were best known for. The latest Front Mission, crap. Final Fantasy XIII and XV, crap. The last Star Ocean, crap. What has been the surprise success lately? Dragon Quest XI. The reason is it is a classic turn-based, Japanese style role-playing game. People are fed up with the dumbed down, action oriented gameplay that everything seems to be these days. Why do software houses think classic console releases are so popular? It's not just for the nostalgia, it's for the classic styles of gameplay.

DQ success in the west? Most sales come from Japan and it's why there's no xbox release
And them those who bought ps4 just for DQ, don't really buy other games, certainly no western games. Thus, console gaming market share in Japan's shrinking YoY.
DQ is a strong IP only in Japan. FF has better global appeal. Persona 5 is another better-than-niche RPG, sold around 2m WW.
Windows Central Newsletter
Get the best of Windows Central in in your inbox, every day!
Thank you for signing up to Windows Central. You will receive a verification email shortly.
There was a problem. Please refresh the page and try again.