Star Wars Battlefront highlights this week's Deals with Gold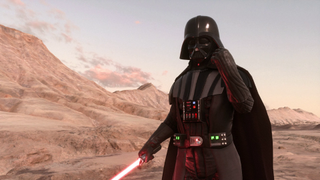 This week's Deals with Gold promotion sees half off on Star Wars Battlefront for the Xbox One. The ultimate edition of the game also sees a price cut to $77.99. Here's what's on sale this week:
Xbox One:
Xbox 360:
The deals are valid until March 7. Anything strike your fancy this week?
Source: Major Nelson
Is this actually a areply to this topic??

Is star wars worth it? Does it have a good and long sigle player or is it just online multiplayer?

It's worth it at half price yes. No dedicated single player campaign but there are short "missions" and wave type battles on various maps. It's mainly an online game but can be played solo. Worth half price, not really full price. Battle of jakku is great fun.

Oscars 00000000000000000000000 pity wars

I had try it once before, long time ago and I quite like it but it a hassle to unsubscribe. But if this time round it include a button within the app to made it easy to subscribe/ unsubscribe I'll sign up. Posted from Windows Central for Windows 10

More spam than actual comments. Good....
I am thinking of getting Enslaved though, at that price hard to say no.

Are any of the Xbox 360 games backward compatible?

Supreme Commander 2
Source http://www.trueachievements.com/n22956/xbl-sale-roundup-march-1st-2016.htm

Nothing this week. Can't wait to play loz:tp HD hopefully cp doesn't F me over in delivery time

Hmm, I've been curious about Katamari due to some unique music. At that price I might try it out.
Windows Central Newsletter
Get the best of Windows Central in in your inbox, every day!
Thank you for signing up to Windows Central. You will receive a verification email shortly.
There was a problem. Please refresh the page and try again.