Students of the world: here's how to check if you can get Office 365 for free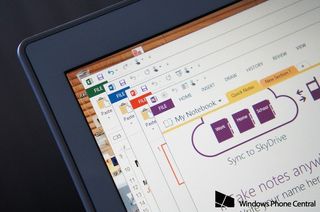 Microsoft has announced today that students around the world can now use an online portal to easily check whether they are eligible to receive free access to Office 365 through their school.
The service was originally announced back in September of last year. However, at the time, it was for U.S. students only. Now, Microsoft says that millions of students around the world will have an easy way of checking whether they are eligible:
To check eligibility, all students need is a valid email address from a participating school to complete the sign-up process. Afterwards, in addition to gaining access to the Office suite of products, students will also score 1TB of OneDrive storage and access to Office Online from a browser. If you'd like to check your own eligibility, you can do so from the source links below.
Source: Microsoft (opens in new tab), Eligibility Checker (opens in new tab)
Dan Thorp-Lancaster is the former Editor-in-Chief of Windows Central. He began working with Windows Central, Android Central, and iMore as a news writer in 2014 and is obsessed with tech of all sorts. You can follow Dan on Twitter @DthorpL and Instagram @heyitsdtl.
Why not just have a searchable list for everyone to browse?

You like to complain right ???

No, I don't LIKE to complain. In fact, it's my first complaint on this site. I just wish I could check to see if my kids' school is eligible without having to bug them to sign up and log in with their own Microsoft account. Perhaps I should rewrite my original post so I don't offend some random commentor in the future? Sheesh...

Calm down dude !! Relax !! We are "ppl who do" , remember the new windows Ad ??? Don't hesitate do lil more

My school used to support it. Now they don't.
Idiots...

The same for my school
All in order to use "Open Source Software" (but they don't and made us use awful Google products) :(

Same here. Google can go suck my ass. I'm sticking with Microsoft, even if my school isn't. More proof that my school is run by nutcases: They bought everyone iPads last year. Not the good ones, though. Instead, we got the iPad 2 that's four years outdated.
Why they didn't get the Surface for everyone is beyond me...

Or the HP stream 7 :P, that is currently outrageously cheap for what you get.

What the hell is wrong with your school? :)

Padan Fain, this is not a place for lunatics like you! And you are supposed to be dead!? I thought Mat had the best of you at Shayol Ghul. :D ;)

I don't know, to be honest.

No love for Massey University in New Zealand yet.

I forgot my password... Oh well

Perfect time for my school to broke their mail service and the way we can get this...

You already have a license for Office 365 Education. :)

You can use it with mobile too.

Can everybody just post an address for me to use please? My dell venue 8 came blank and berift of any MS goodies.

No. How about you buy it. If you can't buy it then search for a torrent.

Bereft of a spellchecker too

The tablet isn't, but my phone clearly is.

My school supports it. I also get visual Studio pro from my school as well as all office and Windows operating systems for free. Posted via the Windows Central App for Android

Dreamspark is the best thing my university has ever done for me lol i freaking LOVE dreamspark!!! I have like 6 ISO images from all the operating systems. I think i have at least 6000$ worth of software lol at least...

Same here, dreamspark is a great program and Microsoft is amazing for doing it. Posted via the Windows Central App for Android

The only I wish from Dreamspark is to give us Azure credit

I got VS through my school through dreamspark. Before my school district ditched Microsoft.
Idiots...

The thing with this 'free' Office is that it uses your school's email address instead of your personal Microsoft email address, so you don't really get the benefits for personal use. So when you sign in to your school's computer to use Office, you'll need to use your school's email to see your recent documents, but you can't see them with your personal email when you want to use Office at home. This could be a problem because instead of having just one account, you'll need to use two different accounts to access your recent files from Office across your Windows devices. With an Office 365 university subscription, you get the same benefits offered by the free Office plus Skype minutes. Although this isn't free, you could get the money from your student allowance (which is free money from the government if you're in NZ) with an Office license that is valid for up to 4 years. And with this method, you get to use only one account and still access them across your devices, plus transitioning from university to personal or family subscription will be seamless. Source: personal experience.

Thanks I was just about to query this.... Is there no way of linking your accounts or stating that id prefer to use my personal account instead of my uni account....

I totally forgot how I did it but I bought Office 365 University with my school .edu and have it tied to my MS Account. I believe there is a way to do it via http://office.Microsoft.com but since it was 1 year ago I can't say for sure but it IS possible

365 university you can, but this is different. I've talked to several ms reps and they've all told me it's not possible.

Ok thanks for clearing that up. Glad I got that version then.

Just share all folders with both emails

In Office for desktop you can add your personal OneDrive to you Office 365 account, so even that you don't get the 1TB for your personal account you still will be able to save your files on you personal OneDrive account

Works for RMIT University students

Any one Is it working for indian IIT'S ?

Any conditions I should know about?

Pay 5,000+ to your school every semester, pass your classes, and remember your password I guess

I'm from India. I tried to check eligibility and gues what I already had office 365 account. I don't even remember signing up. Great.

Another day another slap in the face.. That didn't work It looks like you or your company may not be subscribed to a service Office 365 Education is dependent on. Please contact your company admin to ensure you meet those requirements before trying again. OK, got it

Turns out, my uni's IT department has turned off sign up for office 365 education

My college id worked for dreamspark but not for this.. Anybody having same issue? Cause i think all they want to check is if we are students, right?

Does it come with Publisher?

Can I join even if I own an old laptop with Ubuntu?? Windows is too heavy for my poor notebook :( I'll buy a new laptop (I hope for a Surface) in two years

I installed my Office in last December and I live in Finland.

APIIT / APU from Malaysia supports this, so does RMIT from Australia.

My school uses Chromebooks AKA $100 Internet Browsers and Google Docs which is so bad

Anadolu uni YAY! Just love to see microsofts support for turkey! ODTU fo next pls!
And why Anadolu uni has 1,3 mil. students is that every open education university students are in it.

Now I have two accounts on office 365... one is @u.nus.edu, one is @nus.edu.sg... one is for email, one is for office... I am checking with IT guys in our university to see if they can merge two accounts...
Windows Central Newsletter
Thank you for signing up to Windows Central. You will receive a verification email shortly.
There was a problem. Please refresh the page and try again.