Super Straps Promise Instant Pain Relief Caused By Your Back Pack
Don't let a heavy backpack keep dragging you down.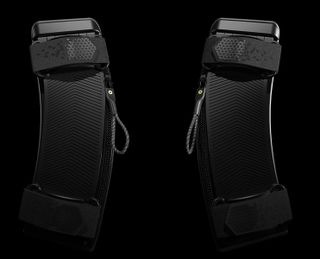 It's probably fair to say that with how much time we collectively spend sitting behind computer screens and staring down at our phones during the day, we should all be a bit more conscious of improving our posture.
Backpacks are a great way to organize and carry all the important equipment you need, whether you're a college student, photographer, or outdoors enthusiast — but even the best-designed backpacks can add massive strain to your back and neck. No matter how much weight you're carrying around in your backpack your neck is forced to compensate by cranking forward and that can lead to increased pain and tension around your neck, shoulders, and back.
That's where Super Straps aims to help, by lifting some of the weight off your shoulders and better balancing things so you can walk upright. We've all seen how a heavy backpack can weigh someone down and cause them to slouch their shoulders — Super Straps can help by redistributing the weight more naturally across your shoulders and neck.
These things seem to operate with black magic. Simply install the Super Straps along the inside portion of your backpack straps and pull down on the Super Straps drawstrings to pop out the supports. Just watch the video above and see the genuine reactions from people trying them out for the first time. These straps will work on any backpack with shoulder straps up to three inches wide and can be swapped to a different bag super easily.
Super Straps will retail for $75, but there are deals to be had for Kickstarter backers right now! You can snag your very own pair of Super Straps for just $49, grab two sets of Super Straps for $89, three pairs for $129 and so on. Whether you know someone who could really make use of these or are planning a backpacking trip with friends, Super Straps could make a great gift for practically anyone.
There's a full month remaining in this Kickstarter project which as already well surpassed its funding goal by over 1000 %. This is the third Kickstarter project by BetterBack and the goal is to start shipping units to backers by October 2018.
Get the Windows Central Newsletter
All the latest news, reviews, and guides for Windows and Xbox diehards.