Support for Mastercard Masterpass is coming to Microsoft Wallet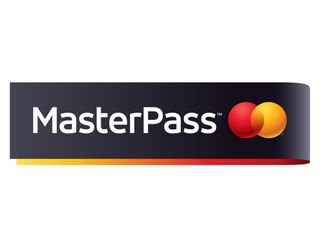 Microsoft has announced that support for Mastercard's Masterpass digital payment service is coming to Microsoft Wallet. According to Microsoft, this partnership will let Wallet users easily make payments at "hundreds of thousands of online merchants that accept Masterpass" from their Windows 10 devices.
From Microsoft:
Curiously, Microsoft specifically mentions tablets and desktops as platforms for this partnership. That's despite the fact that Microsoft Wallet is currently only available as a Mobile app. It's possible that Wallet could make its way to Windows 10 for PCs and tablets, but Microsoft could also be taking a different approach through some form of Microsoft Edge integration.
In any case, it's not clear when Masterpass integration will come to Microsoft Wallet, but it is indeed coming. And to top it all off, Microsoft says that Masterpass will support Windows Hello for securing transactions on top of its other security features.
Will you be taking advantage of Masterpass in Microsoft Wallet once it's available? Let us know what you think in the comments!
Download Microsoft Wallet for Windows 10 Mobile (opens in new tab)
Dan Thorp-Lancaster is the former Editor-in-Chief of Windows Central. He began working with Windows Central, Android Central, and iMore as a news writer in 2014 and is obsessed with tech of all sorts. You can follow Dan on Twitter @DthorpL and Instagram @heyitsdtl.
Is Masterpass service similar to Visa Checkout?

Yes, seems to be similar to Visa Checkout. (My bank is switching over from Visa to MC so this is a pleasant bit of news in an otherwise dreary WP landscape).

Oh nice. I hope American Express is soon too.

What about Visa comparability? In Europe and UK in particular, Visa is king. Any news on that?

I dont know anyone with a visa but (if they have a credit card) with MC in Germany.... But nevertheless interesting.

If only the Wallet worked on my Lumia 640XL...

Same here with my 640. Sigh.

Or the Elite x3. I believe that's the only negative on this great phone, but its a pretty big negative in my opinion.

Wow I didn't realize the x3 didn't support MS Wallet.

The x3 has support for it and NFC

Any news when the Wallet app will get nfc payments enabled in the UK?

I was just wondering that myself!

Yep, waiting for it eagerly here

Australia please, post-haste! :)

reckon they would stuff it up the same way that other company did? (the one based on a piece of fruit)

Why ask me, it has to exist & be usable, before one can assess/judge.

+1
why is there never any news or updates from MS about this sort of stuff, we have a huge tap and pay up take in the UK and it seems even more so in Australia

Nah it makes perfect sense to focus on a region that has barely dispatched NFC terminals rather than areas that literally have them in every single business that utilises EFTPOS payments.

MS announces this just as all of my banks switched from Master Card to Visa. :D Oh well...I hope USAA adopts Microsoft Wallet sooner rather than later.

Masterpass works with any card, not just Master Cards.

I didn't know that and wasn't able watch the video either and that is probably why I didn't know that piece of vital info. I'll look more into Masterpass. Thank you for the info.

Yeah, USAA would be nice for me. I'm using it with another credit card now and its great.

Hahah I had the exact thoughts after reading the headline ONLY :P. USAA just ditched the master card affiliation, but happy to know that I can still use the masterpass with visa ;)

:D :D :D I'm glad I wasn't the only person who thought that. :D

So...I can start using my phone to pay for $#!+ soon?

Wow, where do you live where you have to pay to use special characters? /s ;-)

If only Wallet had any real support outside the US, sigh. Stuck with coupons here in Sweden.

Same for Canada...not a whole lot of support up here either.

I wish it had real support here in the USA.

yeah, it's really hit & miss where it works. I can't get it to work at any grocery store around here (Silicon Valley), Wallet will usually register at the NFC terminal and launch, but then it just vibrates and can't complete the transaction. Yet it worked fine last week in a San Francisco taxi cab. Random.

This is less related to the MS Wallet than it has to do with some stores that have perfectly capable NFC-capable terminals, but for some inexplicable reason have NFC payments disabled. I hear this same frustration from friends with Apple Pay and Google Wallet quite often. Thankfully, most of the stores that I go to have them enabled (in one case, I just mentioned it to customer service every single time I was there for a couple of months and they got sick of people asking and ended up turning it on).

Dont worry, it has very little support in the US as well.

Still waiting for Chase but if this comes first, I'll start using it instead.

I've been waiting for chase for months now as it has said coming soon. What the hell is soon!?

There was mention in another article a few days back that it's expected in early 2017. I'm hoping there will be mention of this at this week's big presentation.

Just as Walmart begins expanding it's ban on Visa purchases over service fees.

Amex card one day I hope .

Sadly Microsoft Wallet is not yet functional in the UK, a market which a) has relatively high usage of NFC/Tap to Pay and b) I suspect has a higher share of W10M users relative to other markets such as the US.

Ditto in Australia, we are pretty much exclusively tap to pay, people even use it on purchases over 100 for the convenience (although you still have to put in a pin for amounts over that). The banks hate the service, but Mastercard and Visa love it.

Actually using tap-to-pay is the same as pressing credit on your card, and pressing credit earns the bank interchange fees :) It's the merchant who loses out when you do this.

Yes, but because the minimum is $100 for pin, the banks are the ones who have to deal with stolen cards /fraudulent transactions and I was talking to the woman who was installing our terminals at work and she was saying that the bank hates tap to pay, they don't think it is as secure as forcing a pin on every transaction. It's convenient, but not as secure. Personally I love it, and wish I could use my phone to do it.

I agree; I love it and I can't wait for it to be available on Windows in Australia. It was probably just her opinion, however, because Australian banks actually defended contactless payments against the Victorian Police in 2014: http://www.smh.com.au/it-pro/security-it/tapandgo-card-fraud-in-australi... I work at a bank here as well, and we find most fraud is a result of people using the cards details fraudulently online (two years on from the article). The biggest issue I've had with paywave at work is customers frantically reacting to Today Tonight episodes, etc.

Aha, well that's good to know.

Just give me my Amex support already.

NFC payments have never seemed secure to me. Can't someone with a skimmer collect your info like when you have a card with RFID?

Technically yes, but it has to touch the actual hardware and you have to approve the purchase. So, I guess it is technically possible, I wouldn't imagine probable. They would be better off taking the physical card of they are close enough to touch hardware.

Alright, so you actually have to approve it on the device? That makes a bit more sense. Thanks.

Does anyone know why the 640 doesn't have the updated Wallet features? Is it a processor issue?

The limitation is in NFC module. As far as I know, all Windows Phones shipped with Windows 8.x could only read and write NDEF formatted NFC tags.

Not true... We had smart card support for 3 months a few years back.... It was/capable then, and should be now, but I guess eol phones ate not priority.

According to a Mastercard compatibility list the Lumia 640 and 640XL aren't supported, eventhough the 640 and 640XL have the exact same NFC chip and firmware as the 950(XL) and 650. Also, Microsoft Wallet tap-to-pay is very similar to Android Pay. And to think that Android Pay is available on most devices with Android 4.4 Kitkat which is 2 years old. So if the NFC chips in Lumias are similar as that in Android phones this should at least make all the Lumia x30 series eligible (2014). And to think that even older Android devices could upgrade to 4.4. which could also make the x20 series Lumias eligible (2013). If Nokia didn't cheap out on NFC chips that is and if only the x20 Lumias could upgrade to W10M...

Works great at trader joe's in LA.

Do I understand it correctly from the embedded video, that MasterPass also supports NFC payments at POS terminals? Maybe this would arrive to Finland faster than HCE support in the Wallet, that is US only for now...

Microsoft needs to care more about the rest of the world if they want success with phones.

Ten bucks says this doesn't work in Australia, like everything else wallet related.

I'm pretty sure now that they'll announce more about Microsoft Wallet at their event this week. Hopefully not just Wallet for PC and/or Edge integration but also expansion of tap-to-pay to other countries than the US and on older Windows phones (Lumia 640 plz).

It'd be nice if the Wallet supported my AmEx, Discover, or Visa card.

So many payment systems...hard to keep track of what does what.

Easy. Nothing works. Just use credit card like normal. lol.

Can't believe a country such as Australia that uses plastic soooo much, we still don't have support for this. Even if we have the functionality on our phones, the chances that our 4 major banks will allow it on windows phone are even slimmer. ☹ Just look our nbn situation - Disastrous.

The chance the banks will allow it is huge. Android Pay was accepted essentially straight away and Apple Pay was only rejected by all but ANZ because they wanted a huge chunk of the interchange fees :) Hopefully MSFT announce they're bringing it to us tomorrow

Have you guys downloaded the wallet pass app? It's the perfect complement to our native app for stuff like movie, sports, and concert tickets. Basically it make apple wallet passes work in our wallet app.

Never heard of MasterPass

The only exciting part about this announcement is its support for Windows Hello. Beyond that, and unless they are moving to make this available on other platforms, its nothing to get excited about for those of us who are MOBILE. It could become interesting should MS determine it will do phones again. Promising but its way too early for fist bumps.

I will absolutely be taking advantage of this! I switch banks to BoA just so I could use the taptopay feature.
Windows Central Newsletter
Thank you for signing up to Windows Central. You will receive a verification email shortly.
There was a problem. Please refresh the page and try again.