Surface Laptop 5: Everything we know so far
By Zac Bowden last updated
New chips, more ports, better display, and an updated design?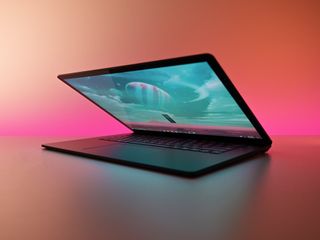 (Image credit: Daniel Rubino / Windows Central)
It's a new year, which means it's highly likely we're going to be getting a new Surface Laptop at some point soon. The last Surface Laptop shipped in the spring of 2021, dubbed "Surface Laptop 4" and was a relatively minor refresh over the Surface Laptop 3, introducing 11th Gen chips and a new colorway.
In fact, every new version of the Surface Laptop since its debut has been a relatively minor update. Surface Laptop 4 basically features the same design as the first Surface Laptop from 2017, and while it sounds like we may be getting some minor chassis updates, most of the changes with Surface Laptop 5 will be on the inside.
So, when is it coming? Here's everything we know so far about the Surface Laptop 5. We'll update this story periodically whenever new information about the next Surface Laptop arises! Be sure to check out our best Surface PCs roundup in the meantime!
Surface Laptop 5: Price & availability
The last Surface Laptop shipped in April 2021, meaning we're just about coming into a window of time where it would make sense to see a new Surface Laptop announced. We're not 100% sure whether Microsoft is planning to unveil a new Surface Laptop this spring or whether it plans to wait until the second half of 2022, as the ongoing component chip shortage continues to push back the shipping of new hardware.
Regardless, the Surface Laptop 5 is almost definitely on the cards for some point this year. Availability is expected to be the same as the Surface Laptop 4, thought a global rollout may be slow because of the chip shortage.
Regarding price, we don't expect the Surface Laptop 5 to deviate much from the pricing structure of the Surface Laptop 4, meaning the entry-level model will start at $999, with pricing maxing out around $2,400.
Surface Laptop 5: Specs
There's been one spec sheet leak for the Surface Laptop 5, though the legitimacy of the source remains in question. Assuming the spec sheet is real, here's what you can expect to see ship as the Surface Laptop 5:
Category
Surface Laptop 5 13"
Surface Laptop 5 15"
Operating system
Windows 11 Home
Windows 11 Home
Display
13.5 inches, 3:2 aspect ratio, 2256x1504 (201 PPI) 120Hz PixelSense Flow Display
15 inches, 3:2 aspect ratio, 2496x1664 resolution, (201 PPI) 120Hz PixelSense Flow Display
Processor
12th Gen Intel Core i5-1240P
12th Gen Intel Core i7-1280P
AMD Ryzen 5 6680U Microsoft Surface Edition
12th Gen Intel Core i7-1280P
AMD Ryzen 7 6980U Microsoft Surface Edition
Graphics
Intel Iris Xe Graphics
AMD Radeon Graphics
Intel Iris Xe Graphics
AMD Radeon Graphics
Memory
8GB LPDDR4x
16GB LPDDR4x
32GB LPDDR4x
8GB LPDDR4x
16GB LPDDR4x
32GB LPDDR4x
Storage
256GB
512GB
1TB

256GB
512GB
1TB

Front Camera
1080p
1080p
Security
Windows Hello Face
Windows Hello Face
Connectivity
Wi-Fi 6, Bluetooth 5.1
Wi-Fi 6, Bluetooth 5.1
Ports
2x USB-C with TB4
1x USB-A
3.5mm headphone jack
1x Surface Connect
2x USB-C with TB4
1x USB-A
3.5mm headphone jack
1x Surface Connect
Audio
Quad Omnisonic speakers with Dolby Atmos
Quad Omnisonic speakers with Dolby Atmos
Battery
AMD: 21 hours
Intel: 19 hours
AMD: 19.5 hours
Intel: 17.5 hours
Dimensions
12.1 x 8.8 x 0.56 inches (308mm x 223mm x 14.22mm)
13.4 x 9.6 x 0.57 inches (339.5mm x 244mm x 14.5mm)
Weight
Alcantara: 2.79 pounds (1.265kg)
Metal: 2.84 pounds (1.288kg)
Metal: 3.40 pounds (1.542kg)
Colors
Platinum (Alcantara)
Black
Sandstone
Ice Blue (Alcantara)
Platinum
Black
The most notable changes here over the Surface Laptop 4 are a significantly bigger battery, the inclusion of an extra USB-C port, both of which are now Thunderbolt 4 (Intel)/USB 4.0 (AMD) compatible, and a 120Hz display panel for smoother animations. Of course, we'll also see updated chips, this time using the latest from both Intel and AMD in the 13.5-inch and 15-inch variants.
Surface Laptop 5: Design and features
The leaked spec-sheet mentions a "new and improved" design for the Surface Laptop 5, though the dimensions of the product on the same spec sheet suggest it's going to be basically the same shape and size as the previous versions. The spec sheet also mentions that the Laptop 5 will have two USB-C ports, one more than the current device, meaning there may be some very minor changes to the external chassis.
If the overall dimensions are the same, and the screen sizes remain at 13.5 and 15 inches respectively, that unfortunately means we're not getting thinner bezels on the Surface Laptop 5. The "new and improved" design may simply be referring to the additional ports and 120Hz display.
On that subject, the leaked specs do mention a higher-refresh 120Hz Dynamic Refresh display, which would be a big upgrade over the Surface Laptop 4 and its 60Hz panel. The Surface Pro 8 and Surface Laptop Studio both feature 120Hz displays, so it would make sense to see the Surface Laptop 5 join the fray in that department.
Overall, it's looking like the next Surface Laptop will be a relatively nice upgrade over the Surface Laptop 4, albeit with somewhat minor changes to the external design. The new chips, higher-refresh rate display, an additional USB-C port, and Thunderbolt 4 (although, just USB 4.0 for the AMD version as Thunderbolt 4 is an Intel technology) will be much welcomed additions to the device. Plus, those Intel 12th Gen and AMD Ryzen 6000 chips are going to make the Surface Laptop 5 quite the powerhouse.
Zac Bowden is a Senior Editor at Windows Central. Bringing you exclusive coverage into the world of Windows 10 on PCs, tablets, phones, and more. Also an avid collector of rare Microsoft prototype devices! Keep in touch on Twitter: @zacbowden.
I love my Surface Laptop--best there is! Light, powerful enough for my purposes, thin, attractive (yes Dan, I love Alcantara and miss the burgandy option also!). But why, oh why, can't we have LTE available!!!!

Microsoft is a weird company like that. It does seem odd to me, but I suppose they have their reasons. That said, we can't 100% rule it out just yet.

To be fair Apple has never done it too. Something about a laptop not be portable "enough". Dumb yes but LTE is more common on tablet shaped devices.

I'd argue against that, especially in business laptops. Or rather, Microsoft seems to take that approach, but not other OEMs. HP (EliteBooks), Lenovo (ThinkPads), and increasingly Dell (Latitudes) are offering 4G/5G in many standard laptops these days. Basically, all of the X1 ThinkPads (Carbon, Nano, Yoga, Extreme) now have LTE/5G configurations (plus T series) as do many EliteBooks. Where we don't see a ton, right now, is consumer laptops (although even HP has some ENVY's with it). That's where it gets tricky as Surface Laptop is like 50/50 consumer/enterprise with only Windows 11 Pro being the big difference (they don't even have vPro variants, which is odd).

This. I'm using the original burgundy Surface Laptop to type this right now, but I need to upgrade. It's such a nice color. Samsung has a similar color option for their new 15" GalaxyBook2 Pro 360, but it's rather disappointing 16:9. Still tempting, but I have a soft spot for the Surface line.

I wish they would put an LTE/5G modem in this thing. It's becoming mandatory for my next purchase.

Yeah, I'm already adding it to my "Cons" list for the review 😂

Will there be a refresh of surface pro 8 with Intel 12th gen processors (this year)?

I'd say yes, very likely.

I'm glad they're keeping the Alcantara as an option. My spouse has a metal-topped SL3, but her work laptop is an Alcantara one. She's decided she likes the textile version better, and I have to admit I like it too. In any case 12th Gen looks really promising, and that new screen looks great too.

Same. Alcantara for life!

Thing is Daniel, many do not want the alcantara. The issue therefore is that they do not offer the 13.5 inch platinum laptop without it! Ridiculous.

I must say, as a happy surface laptop 4 user, the lack of upgrade of screen size and bezels is disappointing. The form factor, even if near perfect, begins to look a little dated now. Cynically, it feels like this is a line that is bringing in plenty of revenue, and they know they can get away with minimal iteration of form factor, to keep costs down and profit margins high. They are entitled to do that, but a bit uninspiring from a consumer perspective.

Any news on an updated Surface Pro X with 120Hz please? Love my OG Surface Pro X. Only PC I use (except my work laptop). Thanks.

That device is expected in the fall timeframe with 8cx Gen 3 and 120Hz display. I'd also bet on 5G, for the first time.

That just might be my next computer.

Ive just received my Laptop 4 (alcantara, i5) and it's great. I won't need a new laptop for several months. But....I'm always interested to see products develop and Microsoft have this nailed. And yes, give us a 5G option.

What about a Haptic Trackpad?

Forget it. Microsoft ain't Apple

They put the haptic on their Microsoft studio laptop... So, it's possible to put on this. Heck, even Lenovo's ThinkPad Z series has haptic touchpad (guessing Collab with sensel)

So I am still wondering, Is there an adequate reason why Windows laptops and tablets don't have telephony capabilities? So just plug a SIM card or eSIM with LTE whatever... Why hasn't MS just implemented the Dialer app from Windows Phone into Windows and remove that one legacy Dialer that nobody ever uses. I'd love to have a Surface Go 4 with telephony.
Windows Central Newsletter
Get the best of Windows Central in in your inbox, every day!
Thank you for signing up to Windows Central. You will receive a verification email shortly.
There was a problem. Please refresh the page and try again.