AMD is making gains across the board with more affordable desktop processors, as well as more expensive offerings. The company is also competing again in the notebook market, but there's a segment we've overlooked, and that's network-attached storage enclosures. It turns out, AMD is also making processors for NAS, and Synology just released one.
The new DiskStation DS1621+ isn't powered by Intel, but AMD instead. What does this mean for average NAS use, and does this switch make the DS16212+ an automatic contender for best NAS for home or best NAS for Plex? This review will run you through our findings so you can see if it's what you need in an enclosure.
Synology DiskStation DS1621+
Bottom line: Synology managed to cram plenty of features inside the DiskStation DS1621+, including an AMD processor, 4GB of DDR4 ECC RAM, six drive bays, and M.2 slots. There's so much to love about this enclosure, but it falls a little short in some areas that prevent it from being perfect.
For
Six drive bays
Good value
Upgradable RAM
AMD Ryzen V1500B CPU
Good connectivity
Against
Sluggish multimedia performance
M.2 slots for cache only
Slower USB 3.0 ports
10Gb LAN requires PCIe card
Synology DiskStation DS1621+ tech specs
The highlight feature of this NAS is — of course — the AMD CPU. It's a Ryzen, but not quite the same Ryzen you'd find on a desktop or laptop PC. This is a smaller embedded processor with a TDP rating of just 16W. Compare that to the W of the AMD Ryzen 3 3100, and you'll see the clear difference in capabilities.
Swipe to scroll horizontally
Category
TerraMaster F2-422
CPU
AMD Ryzen V1500B
RAM
4 GB DDR4 ECC SODIMM (max 32 GB)
Drive bays
6x (SSD/HDD)
Capacity
96 TB
Cooling
2x 92 mm fan
Ports
4x 1Gb LAN
2x eSATA
3x USB 3.0
PCIe
1x Gen3 x8 slot (x4 link)
Power draw
~51.22 W
Dimensions
166 x 282 x 243 mm
(6.53 x 11.10 x 9.56 inches)
Weight
5.1 kg
(11.24 lbs)
Price
$800
As well as the AMD CPU, we've got 4GB of DDR4 RAM as standard, and this isn't just any mere DDR4 RAM, but error-correcting code (ECC) that can detect any errors during operation. This is a clear example of the more enterprise and enthusiast feature set Synology tried to include with the DS1621+. However, it falls a little short in some areas like video transcoding support and LAN connectivity.
Synology DiskStation DS1621+ design and features
Image 1 of 3
Before we get to look at the DS1621+, it's important we analyze the packaging to ensure no damage is sustained during transit. Luckily, as is the case with all of Synology's enclosures, there's more than enough high-quality foam here to keep the enclosure safe. Since this is a six-bay NAS, it's quite the unit coming in at 5kg.
Provided alongside the NAS are a power cord, two RJ-45 CAT networking cables, some drive screws, and bay lock keys. For the design, the DS1621+ looks identical to the DS1618+, and there's not a lot different, so if you put the two together, you wouldn't be able to tell them apart. It's only when you turn the enclosures around to look at the rear are things a little new with the DS1621+.
The front houses all six drive bays with the usual locking mechanism we'd find in a Synology NAS enclosure. There's also a power button and a few LED indicators for NAS status and activity. While the drive bays themselves are plastic, Synology's bays are usually rated among the best in the industry, but not quite as good as some of the metal offerings out there.
Finally, for the front, there's a USB 3.0 port underneath the front bay. The sides and top are completely clean, aside from subtle Synology branding that double up as vents on either side of the unit. The rear of the DS1621+ is where you'll find the array of ports and expansion in the form of four 1Gb LAN ports, two USB 3.0 ports, two eSATA ports, and a single PCIe expansion slot.
To keep everything cool are two 92mm fans on the rear of the NAS, which draw air through the enclosure using the aforementioned drive bays and side vents. There are no dust filters, so you will need to open up the bays and remove the drives to give the inside a quick clean. Overall, it's a well-designed NAS that fits right at home in Synology's catalog of NAS.
Synology DiskStation DS1621+ Setup and performance
Synology's DiskStation Manager (or DSM for short) is the Linux-based operating system that will be running everything, and it's as brilliant as ever. You can essentially go from unboxing to up and running in a matter of minutes, even including the creation of a Synology account for more convenient external access.
If you've never used DSM before, it's very much like Windows 10, but slightly more limited and running in your favorite browser. After switching on the DS1621+, you simply load the IP into your browser, and the wizard will run you through the initial setup procedure. I recommend creating the aforementioned Synology account, which can help you maintain access to your NAS from the outside world.
It's easy to install apps, check how the NAS is performing, manage storage pools, and much more with DSM. It's often ranked as the best NAS experience in the business, and I would agree. The OS runs smoothly on the AMD Ryzen processor.
The Synology DiskStation DS1621+ has a total of six bays that support a capacity of up to 96TB. This is a substantial amount of storage space. But if you somehow manage to fill this up, there are always the two eSATA ports on the rear. These allow for up to two DX517 expansion units from Symbology to be connected to the enclosure, both bringing a further 10 bays to the table. With all these devices connected, the capacity goes up to a whopping 276TB.
There are two M.2 slots ready to go, but these are simply limited to acting as a faster means of data access through caching for installed mechanical drives. You won't be able to install two 8TB Sabrent M.2 SSDs and use them for storage. But even so, the DDR4 RAM with ECC more than makes up for this, thanks to the AMD Ryzen CPU.
This ECC RAM can be upgraded to a whopping 32GB, which is impressive for a NAS. If you plan on doing some virtual hosting with machines alongside some file storing, this is a perfect way to create the ideal environment for both. And that AMDM Ryzen CPU will be more than up to the task, thanks to its pretty good cache and four cores with eight threads to work with.
Image 1 of 2
You may feel the 1Gb port configuration isn't quite up to par, but so long as you have the necessary network infrastructure at hand, it's possible to link all the ports up for better bandwidth. Even still, for cloud storage and for keeping all your files and backups safe, this NAS is more than well-equipped for the job.
It's only when you try and do something like stream 4K content through Plex with transcoding do things get a little too much. I'm impressed by the AMD Ryzen processor too. It's nowhere near what's on offer by Intel. Intel's Celeron family has both integrated graphics and better performance. Still, for the lower price and better efficiency for continuous operation, this is a perfect processor for file storage.
Should you buy the Synology DiskStation DS1621+?
Who it's for
If you need 10Gb network speeds
If you want a capable mid-tier NAS
If you want to set up a home file server
If you plan on using virtual machines
If you want a compact NAS for the home office
Who it isn't for
If you need HDMI out
If you want to stream 4K content
Synology took the excellent DiskStation DS1618+ and swapped out the Intel Atom processor for AMD Ryzen. While it's not quite the AMD Ryzen NAS we all dream of with integrated graphics for top-notch Plex support, it's a good step in the right direction for anyone looking for file storage.
Six drive bays, an efficient low-power processor with four cores and hyperthreading, upgradable 4GB of ECC DDR4 RAM, and a PCIe slot that can be used to add 10Gb networking make the DS1621+ a great upgrade. If all you need is an expansive means for storing all your data, you should look no further as this enclosure has everything you need.
If you were expecting AMD Ryzen in its embedded form to blow everything else out of the water, you'll need to hold off until we see more capable Ryzen CPUs hit this segment of the market. If you want to have the best possible Plex experience, Intel is still the way to go, and you can find far better NAS for Plex at lower price points.
AMD NAS
Synology DiskStation DS1621+
Synology's first AMD NAS

Ever dreamt about a NAS powered by AMD Ryzen processors? The DS1621+ is precisely that, but it's not quite the Ryzen NAS we expected. Still, it's a solid workhorse with plenty of potential.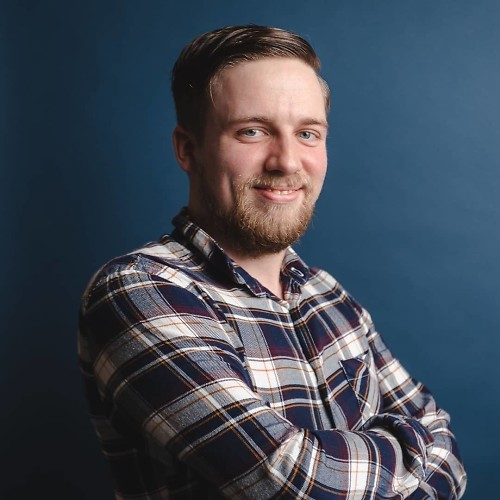 Rich Edmonds was formerly a Senior Editor of PC hardware at Windows Central, covering everything related to PC components and NAS. He's been involved in technology for more than a decade and knows a thing or two about the magic inside a PC chassis. You can follow him on Twitter at @RichEdmonds.