T-Mobile offers up LTE tablets for the price of Wi-Fi models, free data through 2014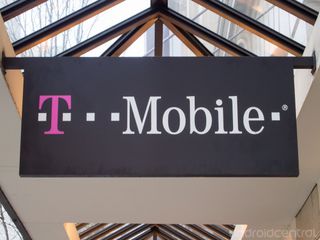 Yesterday T-Mobile introduced a new Simple Starter plan that could get you in the cellular door at $40/month, and today they're shaking things up again by reducing the price of their cellular-enabled tablets to match that of their Wi-Fi-only siblings. Additionally, T-Mobile customers that activate a new tablet will get 1.2GB of free LTE data through the end of 2014.
Traditionally, LTE tablets have cost significantly more than Wi-Fi only models, usually around $100-$130 more thanks to the added radio chipsets, antennas, and profit margins. T-Mobile is absorbing that cost as well as serving up upwards nearly 10GB of free data (at a monthly rate totally approximately $160 through the end of the year). T-Mobile will still offer 200MB free once the calendar flips over to 2015, though they're counting on hooking you with the free data that you won't be able to live without it by then. Assuming you have T-Mobile coverage where you live (opens in new tab)
Press release:
Day 2 of 3: T-Mobile Unleashes You to Experience Tablets Beyond the Wi-Fi Zone-For Free
T-Mobile becomes the only major national carrier or retailer offering LTE tablets for the price of Wi-Fi-only models. And now get free data through 2014 when you add tablets to your voice plans.
BELLEVUE, Wash. - April 10, 2014 -T-Mobile US, Inc. (NYSE: TMUS) has revealed the second in a series of rapid-fire initiatives designed to advance the Un-carrier consumer revolution on multiple fronts. The company today launched Operation Tablet Freedom, a program that lets you add a tablet to your postpaid voice plan for free. Beginning April 12th, customers can get nearly 1.2 GB of free 4G LTE data every month through 2014 on America's fastest nationwide LTE network.
With the announcement, T-Mobile said the company is launching a full-on assault against the restrictions and pain points that keep tablet owners from experiencing life beyond the Wi-Fi zone. First, cellular-enabled 4G LTE tablets are more expensive than Wi-Fi-only models. Second, even if you've put down the extra money for that cellular-enabled tablet, committing to a long-term data plan for it can be pretty intimidating. And, finally, most people with tablets are stuck with their old Wi-Fi only model, and those who do have cellular models are often stuck in overpriced carrier contracts.
"With this announcement, T-Mobile's launching a full-on assault against the restrictions and pain points that keep tablet owners from experiencing life beyond the Wi-Fi zone," Said John Legere, president and CEO of T-Mobile. "The Un-carrier is all about solving pain points, and today we're eliminating every reason to be stuck on an unconnected Wi-Fi-only tablet. There's no longer any need to limit the use of your tablet because you're intimidated by Big Blue, Bad Red or Bumbling Yellow. "
"Starting right now, you can live life beyond the Wi-Fi zone and stay connected. Use your tablet virtually anywhere, anytime you want without fear," said Mike Sievert, Chief Marketing Officer for T-Mobile. "In an era when tablets are outselling PC's, this new 4G LTE tablet offer at Wi-Fi only prices, coupled with nearly 1.2GB data for the rest of this year, we're removing every reason that would keep you from getting your first tablet or trading in your old one right now at T-Mobile."
Today the vast majority of American tablet owners are stuck on Wi-Fi or stuck in carrier contracts. That's about to change.
If you're stuck on Wi-Fi, you can now come to T-Mobile and upgrade to a 4G LTE-enabled model for nothing down and pay no more than you'd pay for the cheaper Wi-Fi-only model, with any postpaid activation on a 1GB or more mobile internet plan with no annual service contract. For example, pay the Wi-Fi price of $499 instead of $630 for the 4G LTE-enabled 16GB iPad Air. Or pay the Wi-Fi price of $200 instead of $312 for the 4G LTE Samsung Tab 3. Voice customers adding the 1GB tablet plan for free for the rest of 2014 also fully qualify for these reduced prices.
If you're stuck in a contract with your old carrier, the Un-carrier will pay every penny of your early termination fees (ETFs) when you make the switch to T-Mobile. Just bring in your tablets to receive an instant credit based on their value. Then purchase any tablet at the new lower same-as-Wi-Fi prices. Customers may even qualify for zero down financing with 24 monthly payments. After receiving the final bill from your old carrier showing your ETFs, just mail it in or upload it to www.switch2tmobile.com. T-Mobile then sends an additional payment covering every last penny of those fees.
And, for both new and existing customers, T-Mobile is offering $10 off its most popular internet data plans starting April 12th through the end of 2014. For voice customers, what that means is you can get up to 1GB of 4G LTE data free every month through the end of the year. Combined with the 200 MB of free data you already automatically get every month with T-Mobile's previously announced "Free Data for Life" offer that comes to nearly 1.2GB of free 4G LTE data every month through the end of 2014. If you love living beyond the Wi-Fi zone - and want to keep enjoying that tablet freedom beyond 2014 - you can get it starting at just $10 a month with voice service next year.
And whether you are an individual or small business customer, you can take advantage of all of the above plus enjoy all the benefits of our Simple Choice plan with no annual service contracts, no overage charges while on T-Mobile's lightning fast network, no upgrade hassles with T-Mobile's revolutionary JUMP!(TM) program, and with "the world as your network at no extra charge".
For more information on what the Un-carrier has been up to lately, check out President and CEO of T-Mobile, John Legere's recent blog posted today.
Limited time offer. Taxes & fees addit'l. Fastest LTE network based on download speeds. Wi-Fi tablet comparison based on manufacturer's suggested retail price. Up to 3 tablets per account. Qualifying service & device purchase with port-in required for ETF payment. 200 MB free data avail. every 30 days for as long as you own and use registered device with T-Mobile. No roaming. Qualifying postpaid voice and mobile Internet service required for free 1GB of data. See T-Mobile.com for specific offer and service details
Windows Central Newsletter
Get the best of Windows Central in your inbox, every day!
Derek Kessler is Special Projects Manager for Mobile Nations. He's been writing about tech since 2009, has far more phones than is considered humane, still carries a torch for Palm, and got a Tesla because it was the biggest gadget he could find. You can follow him on Twitter at @derekakessler.
Now they just need a 935, 1525 or ATIV SE.

I left T-Mobile just for that reason. They don't support WP well enough.

Exactly. Which is why I'm looking to leave. No WP support and horrible data coverage in my area.

at&t has a new pricing plan.
Love my plan - $145 for 3 lines and 10 GB of data

John Legere says your welcome:)

you're sorry it just bothers me when there is bad grammar

Guys go to this site and watch what the dead platform fans say about Nokia and WP http://www.phonearena.com/news/BlackBerry-CEO-Chen-says-he-would-sell-th...

grammer????? no big deal, as long as people can understand, don't be that picky.....dude

I got that also , but with 20% off postal worker discount

the sad thing is i have 1 line @ 115/mo and 8 gb data. same new pricing plan. that's why i left and went back to tmobile @ 70/mo unlimited data.

Haha rip off. I pay $100 for 4 lines with unlimited everything, including data (no not shared).

Link please... I'd like to see this.

I hate their lack of support for Windows Phone but, I can beat their prices on monthly rate plans, plus I HATE contracts.

Yes, you can. AIO wireless beats T-Mobile rates on most plans.

Just switched to AIO today from Tmobile. $45 unlimited calling/text/2.5gb LTE. On ATT network


They also need a Lumia 2521 and a Surface 2 (LTE). Oh, and a Dell Venue 8 Pro.

I may just have to give this a shot! Everyday T-mobile is looking better! Sprint ain't doing anything for me like this! Nexus 5...enough said

To bad its TMO service. We need Verizon & ATT to do this as they have W8 Tabs

Thank you! They can do all they want, but their service is horrendous if you decide to go on a road trip

I agree. If you travel TMO is no good. My business requires me to travel and do presentations in homes and restaurants and was left stranded without service on several occasions. I tried TMO for 4 months then had to pay the ETF to go back to AT&T. If you live in an area with good service and don't travel much then TMO is a great option.

Did you know that you have unlimited international data and tethering without any data roaming charges? Together with a solution like LYNC 2013 you can basically communicate for free - wherever you are. Also, WiFi calling is a great way to make and receive calls when you don't have regular coverage.

I would advise folks to make use of the 14day return policy and make sure you have adequate signal in your home and work area and anywhere else you frequent.
I can't get 4G LTE inside my home but I get good signal at work and generally when I'm out and about in South Florida.

Well Tmo has already saved you money if you with Verizon or Att. They've forced them to lower their plans already. Hopefully this will help the tablet people too eventually.
NOT TRUE about road trips. All service can have dead spots. There's not a carrier out there that has 100% coverage.

Old saying goes: "You get what you pay for". T-Mo had only saved me 20 bucks a month compared to AT&T and I can't get a signal in most places. Not worth saving 20 bucks if you ask me.

And AIO(which uses AT&Ts network) has that better coverage, and is even cheaper than T-Mobile for the most part.

Just the opposite for me in Savannah, GA. I pay under $200 for 5 lines with T-Mobile. I wanted a High End W8P so I signed up for 1 line for $80 something without unlimited data and got crappy coverage and slower LTE speeds with Att. Needless to say I returned the phone before my grace period.

My bill is exactly $200.00 for 5 lines (1 unlimited 4G LTE & 3 lines "off contract")

SO TRUE MAN.......Love that everyone is complaining about TMO....to me their service is great...I have traveled around the country with little to no problems with data even when it wasn't the best.....Considering that TMO is the smallest of the big 4 and they are moving at lightening speed to upgrade their network....it takes a little time but they are probably doing the most with their network than any other carrier. If their network isnt the best for you....there are 3 other carriers that you can go too.... TMO is at least trying to make wireless better ...which is more that can be said for the other three...who have to react to TMO's changes so that they can look like they are trying to help customers.... TMO doesn't have many WP phones at the moment but I am staying with them....especially since they will release the Monarch soon and if I need...I can get one of ATT's Phones unlocked and use that....(Compromising some radio bands of course) but I think that TMO is doing a great job with what they have right now...as their network gets better they will be the ones to beat....

Yeah, I swtiched two months ago and I'm regretting doing so. I like the Lumia 925 but I'm looking to pay the phone off and go back to AT&T. I'm sitting in a building now that's between where two interstates split in a major metro area and I can't get a signal on my phone. T-Mobile's coverage site is nothing but lies and if you complain about coverage, their customer service just tells you "Well, we don't have contracts so you can just leave and come back when coverage is better". Yeah, but you're stuck with the price of the phone which is more than an ETF.

True there service is crap. I had to seat on one side on my living room to make calls and I live in New Jersey city area.

Wonder if they have more of a selection in the store. Not much to choose from on the site. No windows tabs.....meh.

No, that's it. Your choice is IPad or Android.

So no excuse to get a tablet w/o LTE now, as long as it's on T-Mobile? Cool!

I guess. If you happen to like Android. I don't.

It would help if they had the Lumia 2520 or Surface Pro LTE

T-Mobile ain't messin around!

Maybe this is why the coverage is so horrible. You need to take in money to build ;)

No Windows Tablets no service from me!

Yeah, T-Mobiles windows support is as much a sore spot as their poor coverage, and less regionally variable.

With no Windows tablets in their lineup one wonders how this is relevant to this site.

It's not. But welcome to the MN Newsroom.

Was expecting to see an announcement of Tmo starting to carry W8 tablets..must be slow news week..

Why can't we get deals like this here in Canada,,,Our carriers stick it to us dry,,,lol,,,Thinking we have the highest cell phone and data rates in the world,,,Hand down,,We some need real competition here,, We are getting screwed

U complain about Canada and want USA deals? Outch they suck too. I came from Germany to the USA and the carriers here suck. Expensive as hell and also the phones are expensive on a contract. Outrageous. Pretty much each phone is a Euro and unbranded unchanged simlock free and like WiFi tehtering is also unlocked no stupid calling att or such to pay extra for it, You can now already get on each carrier in Germany when the S5 comes out for 1 euro yes 1 Euro in plans with like 50 euros for unlimited and 2 GB data and such and incoming calls and text don't cost anything because u don't make the calls or text but it is unlimited anyway. But yeah speaking of USA having good deals. That's a joke.

We as Canadians will never get pricing like across the pond,, I agree hands down,,The average plan in Canada is between $90 and $120 ,The carriers increased pricing last month across the board all together on a weekend hoping no one would notice and of course giving us less for more money,,Unless you know how to work these thieves upon contract renewal your gonna get screwed,,I believe the greed factor will catch up with the big 3 Canadian carriers,, Read somewhere Bell may just pull out of the western part of Canada because they can't compete wth regional carriers and thats what we need here in Ontario,,Check it out yourself bro,,$40 or $50 a month is a dream come true,,,lol,,Reference to At&T's new deal the announced yesterday

LOL at "Bumbling Yellow" never heard that one before.

Sticking with T-Mobile because the other carriers are more evil. Waiting for another 925 deal

What, isn't the 925 available for $229 from HSN or Neweg?

The 925 is still available for only $199.00 on HSN and can be paid off in 4 payments (plus $9.99 shipping fee). This a good deal when combined with the $30.00 a month T-Mo plan through Wal-Mart.

I'm starting to think John Legere must've banged some wife's or girlfriends after he got kicked out of the Att event. There's some very unnecessary T-Mobile bashing going on.

LOLOL....yeah man....not sure what all the TMO bashing is about....if you dont like them...just make the switch simple as that....not bashing att or verizon....i dont like them..not gonna give them my money.....people dont like tmo??? oh well.....switch.....

Anything like this for the UK would be nice...

Using the 1520 on T-Mobile and works great. Get full LTE and I'm in refarmed market so get great hspa as well.

Looking forward to doing the same when I get back to the States from traveling abroad!

I tried a t-mobile store in downtown Los Angeles and the ipads there didn't have enough network to open a webpage, whereas my att L920 did. What's the use of free stuff if we cannot use it? I really want a LTE tablet but this is preventing me.

I just switched to t-mobile, their 4g coverage is awesome in CA. No regrets yes, and I am very happy to be supporting them right now, they seem to be shaking things up in the cell phone game. No more contracts....

You must live in a different CA than the rest of us (or have stayed relatively stationary confined to a very small geographical area) T-Mobile is one of the worst in the state for coverage.

I'm probably going to leave Tmo and try AIO at the end of the year. It's really about coverage and being able to easily use the devices I want. I realize it's throttled and no tethering, but I don't know what to do with 30 Mbps anyway. Helps with the occasional album download I guess.

Tethering isn't allowed on paper with AIO, but they do nothing to stop it. Tethering works fine.

Good to know, thanks! And you can use any ATT device, unlocked or not, correct?

Correct. Using an ATT locked Lumia 1020 on AIO myself.

But they don't have the surface 2 lte

I just had a construction meeting with some low voltage subs who were discussing at what speed our on-site WiFi would run....long story short, I pull out my 925 and share my internet for them.....
Their faces.... They ran their speed test 3 times and still thought their software made a mistake.
32 mbits downstream and 17 mbits up....
They left the meeting to go over to att and cancel their contracts to switch to T-Mobile.
This is Los Angeles (not a fair comparison for all US of course)

They should have gone down the street a mile and a half and tried again. Where they woud still get coverage and T-Mobile will be giving you "no signal".