The Telltale Games Collection for Xbox One bundles five episodic games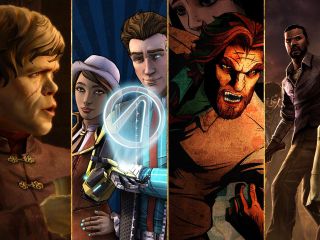 If you have been hearing about all these highly acclaimed Telltale Games made for the Xbox One, but have yet to jump in and play their episodic titles, you can do so immediately with the just launched Telltale Games Collection, which will eventually contain the content of five games from Telltale for the price of $109.99.
That means you will get seasons one and two of The Walking Dead along with The Wolf Among Us, and access to all of the episodes for Telltale's two current series: Game of Thrones and Tales from the Borderlands. Alas, the price won't give you access to the just announced Minecraft: Story Mode game that will launch in 2015.
Source: Xbox One (opens in new tab)
Is this on a disc or is it download only?

Only if you already own some of the games. Otherwise, it's a very good value.

I disagree. Even though I own none of these, $21/game is too high for my liking. TWD's first season ended more than two years ago. The second season and TWAU both started more than a year ago. $25/game for those older releases (especially TWD S1) is too high, so the discounted pieces are of overpriced games. Personally, I would say that this should be $20-30 cheaper.

It's on sale for gold subscribers.

too bad I already own most of em... oh well they are worth it tho

This should be $60, not $109.

I totally agree! I would have already bought them for that price. Maybe it was just released in preparation for tomorrow's deals.

I just saw the entire collection for $55 for Xbox Live Subscribers.

OMG it really is half off on the store for Gold members! Done and done! Microsoft you must stop taking all of my money! Thanks though

Telltale games collection £35.00 on game store. I'll have some of that. Merry xmas
Windows Central Newsletter
Get the best of Windows Central in in your inbox, every day!
Thank you for signing up to Windows Central. You will receive a verification email shortly.
There was a problem. Please refresh the page and try again.