Tencent won't release a QQ Windows 10 Mobile app after all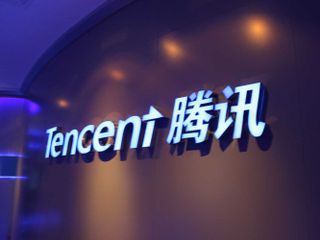 (Image credit: Tencent)
Tencent will not be launching a Windows 10 Mobile version of its QQ messaging app as previously announced. The China-based company cited the declining interest in the Windows Phone platform as one of the reasons for the decision.
*ZDNet8 reports Tencent posted their decision on a Chinese community site:
The current Windows Phone version of QQ will continue to be supported, but will not receive any major updates going forward.
Tencent announced their plans to bring QQ, along with other apps, to Windows 10 and Windows 10 Mobile in back in March 2015. It also said it would launch Windows 10 versions of many of its popular games, including League of Legends. So far, those games have yet to be released in the Windows Store.
Source: ZDNet
Windows Central Newsletter
Get the best of Windows Central in your inbox, every day!
LoL would be awesome in the store. Too bad Microsoft can't manage it's way out of a paper bag and took every wrong move in mobile.

Tencent removed the statement. This article should be updated.

really they removed? so they will develop the new QQ for WIN 10 MOBILE???

Don't like lazy people and that answer is just plain lazy, as they could just develop an universal windows 10 app because although windows mobile is declining windows 10 and surface aren't... So still a lot of customers to please

And China didn't lost users last month.

So finally devs have started noticing the lack of interest in mobile sector by MSFT. Just when we thought things couldn't get any worse.

It's over..... More coffee?? Posted via the Windows Central App for Android

We haven't seen any major effort from Microsoft to retain their customers neither.

True. Shame ms spends nothing on advertisement for Lumias anymore.

And, they have no new competitive low & midrange devices in the market. They'll lose emerging markets as well.

It's not about advertisement. The platform is a lackluster endeavor. Things you could do previously with even the sluggish Windows Mobile/Pocket PC were no more possible under Windows phone. Take for instance character recognition, files management, skinning, ROM cooking yes you heard me etc. The OS was functionally and aesthetically retarded. And the majority of people don't like it that way. So you can spend billions telling people to buy the phone, but sooner than later they will realize that you have been fooling them all along with unfulfilled promises. That's what happening now.

Microsoft is killing there phone division. Apple & Android makes sure they keep there customers. And they try there best to gain new customers.

I'd argue this isn't true. The insider program alone is geared to keep enthusiasts engaged through the development process. Microsoft over the last two years has stopped developing in the dark, light shines on almost every process and it's clear they take feedback seriously. If anything the folks in these comment threads should take responsibility for this because you all rather ***** about the platform and expect to run a cutting edge OS on 2-3-4 year old devices. Drop the horrible attitudes, put your money where your mouth is, rush out and buy a new phone. That wave of new handset purchases would definitely spur development in more hardware and software. You can't ***** your way into reality if you aren't willing to actually do something. As for the article I think this company is talking out of their asses, if they really believed windows 10 was an amazing new platform ready to take off, they'd want to be one of the first to take advantage of that.

We've been putting our money where our moths are for some many years and no wave of purchasing has yet resulted in spurring on more hardware and software. Things have just continued to decline.

Where are larvae an butterflies are too.

Yeah, we should buy new devices! I just wanted to upgrade my mid range 735, so I'll buy new 750 or 850 if I have extra bit of money. But wait, there isn't 750,850 or any other mid range upgrade to 735!? Nevermind, I'll upgrade to 950, it's really tempting to give 600€ for phone with such buggy and unfinished phone. But, it isn't available in my country.
Nevermind*, 550 is available. Let me see, I shall sell my 735 and add 20€ so I can get 550 with worse display, cpu, camera, front camera, battery, design, build quality. Wow, such great and tempting options! Great strategy! Posted via the Windows Central App for Android

So true. I want to keep aside my dying 720. But i cant afford a 950. And theres no phone in between that matches my pref. 640xl is too big, 640 has a poor ff cam, no carl zeiss lens, looks just okayish. 550 is low end and single sim. Im stuck now :\

Want recommendation? I just went from 735 to second hand/used Sony Z1 compact. Price difference is 20€.
SD800 at 720p screen is almost lagless (much faster than 735 any way), great 20MPx camera, decent battery life. Sony's OS is almost stock android,heavily debloated.
Want something bigger in same price range? Z1. Or LG G2. Bit pricier, but not much? Z3 Compact. Or z2 if you want bigger.
There are so many great phones out there, and they perform so great... Posted via the Windows Central App for Android

How do you think everyone want to be in the google evil is for me very puzzling.

No way I would pay my own money to help Google exploit every single detail of my life for advertising and third party profit.

PrasannaENGG, about 1 billion Chinese mobile phone subsribers..... yeah that's 3 times the US total population. It's a pretty big market.... China mobile the largest carrier has over 800 million subscribers. For MS not to be in that market is just bad busines no matter how you slice it. India is the next market they have to be in with almost the same size market.

I forgive you for ignoring the massive Chinese market

Educate yourself a little next time so you don't sound like a dumb fanboy, PrasannaENGG.

Haha I know some retard is going to say that

Every Chinese person I have ever met.

Almost every single Chinese mainlander. It's like the default messaging app for Chinese mainlanders.

*waits for Daniel to defend MS' lackluster support for Windows 10 Mobile*

I lol'd as well. Recently, I've been loling at everyone who still defends Microsoft.

Just check his tweets for that.

Daniel has stopped defending MS a long time ago, if you read his articles he is completely disenamoured

Just like Belfiore he uses an iPhone as his daily now. Posted from my Note 5

Oh, I thought he only used it for the Japan trip... I also heard the team executives behind .NET Framework also use iPhones inside Microsoft office.

Exactly ! Some people just looks the header and say " Joe uses an IPhone! The chief of windows phone uses an iPhone ! -_-"

Belfiore was sacked. He can use whatever phone he wants.

Yeah i'm afraid this may be the final nail in the coffin. Perception is everything & as of today Win 10 mobile is as dead as Blackberry was 2 years ago with the same marketshare number, then everyone said they were done. I remeber a few years ago someone talking about a burning platform.....

The thing is, Microsoft has always missed the boat, when it comes to innovative ideas. You get companies like Apple who take them, and make them popular and better i.e., 3D touch and living images. Honestly, and this is coming from a hopeful WP user, it will take some never seen before technology (by the vast majority) that can run full Windows 10 on a handheld device. This device has to be truly the next step in mobile computing and communications. This is what i think will get things jumping.. Keep in mind, I'm overreaching with some of this tech. First, a mobile communications device has to have the ability to run full Win 10, with the ability to scale-locally. What i mean by this is, the screen somehow needs to be able to scale up, either through a scalable screen or some sort of projection method. A foldable/flexible screen technology would be ideal, as most people who are Mobile would appreciate being able to scale-up their screen locally. It has to still carry a thin and light footprint, with great battery life. It will need to have a minimum of 4gigs of RAM, iCore 5 processor, 128 GB of internal storage, with expandable memory, full HD display. The base size screen has to be at least 5.5-5.7 inches and expandable to to 7-8 inches. With this type of device, the "mobile first and cloud first" mentality can be fully realized and will not require devs to tweak apps to run on mobile.

Android about to see a 2% market share increase as we are now all hitting eject Posted via the Windows Central App for Android

Count me in to that 2% market share increase

Count me in as well.. Moto g turbo rocks!!

Hhhhh my next phone will be a BQ (Android One) or an iPhone 6s :)

@doghouseriley. Well, enjoy your parachute trip while it lasts :P.

You will all be back in 6 to 8 months. You wait and see!

LMAO! Doubtful, although many will still visit this site, like me.

Even though I use android I still visit Windows Central and secretly wish for Windows 10 mobile to succeed. Posted via the Windows Central App for Android

Me too bro. I want the glory days of Nokia to return.
*wipes tear* Posted from my Note 5

I hope your right. Were not leaving because we hate MS or WP. I hope they finally get their **** together so I can come back. Were just tired of being beta testers year after year.

You do that lol. I prefer not to deal with google bs.

Unfortunately it'll only be 1%. IDC released their numbers yesterday: 400 million smartphones were sold in Q4/2015. So MS had about 1% market share (new all time low). And what's even worse: There were about 110 million WP8 + W10M phones sold in total since the platform was launched. iOS and Android phone makers sold in the same time period about 4,5 billion(!) smartphones.

Finally all that research by Joe B is bearing fruit.....

Nexus and Moto make nice phones. Don't be surprised when ms next app for Android is a Windows 10 like launcher Posted via the Windows Central App for Android

No need to release it, just update the existing MS launcher for Crapdroid. I think I'll take a break from MS news for a bit. Too many sad stories....

I think you just need to take a step back. Don't let MS define you.

LOL. Yeah, that could be taken as a general advice for all of us, I guess... And yes, it's very hard indeed to bring across the sense of sarcasm via the comments section...

Wasn't the 1 from nokia x series already uploaded

Ballmer messed up at ever Mobile turn. hoping they can stabilize things on w10 and finally get to a place where they can move forward for once. step 1. finish the base load of w10. Introduce new stuff in preview loads to get the current fan base excited again. bug fixes are necessary and appreciated but don't do much to get excitement going.

Apple is finally experiencing slowdown and an overall slowdown in the mobile sector in 2016 has been the prediction from several outlets. Buckle up it's gonna be a long year. I might own a beeper by the end of the year.

So what apple had a little decline. They are still great. We can't say that about Microsoft's phone division. WP is in the toilet swimming with sh*t

The point is that the industry as a whole is beginning to slowdown.

Every company goes through downs. It happens. Apple will be fine. Microsoft will be fine because of there computers. But there phone division is in the trash, and there not even trying. No Advertisement, No real Apps & No phone selection. C'mon Son this is pathetic.

If you type "there" instead of "their" one more time I will lose my ****.

My 950 is doing fine. My coworker on his 4th iphone, not so much.

Yes.
That makes all the data irrelevant and moot. Some anecdote that has nothing to do with perception and the declining sales of WP. Posted from my Note 5

Lol yeah the tablet market is slowing & yeah unless the carriers can find a way to market lte-a in a way to spur upgrades it will decline

Thanks Nadella. Mastermind.

You can blame Nadella, but Ballmer screwed it up more than Nadella. Pulling resources from WP7 to work on Vista, constant OS reboots, killing off things like Silverlight, etc... He has burned so many developer's bridges.

Don't worry, Nadella has a few more years to keep destroying the company. And believe me he's doing a bang up job at it! He won't disappoint when it comes to ruining many divisions in MS.

Sadly the man behind Nadella is Gates. Gates rather destroy MS than prove that Ballmer was right.

Sure, and behind Gates are the illuminati. Butthurt people can say so ridiculous things.

I suppose you are not familiar with the board fight between the biggest individual share holder (Ballmer) and Gates. And Nadella being Bill's protégée.

Gates was CEO till 2000 that time he was a strong marketing guy.

You literally have no idea what you are talking about.

Stock market says you have absolutely no idea what you're talking about.

They said that on Enron too. Ballmer, on the other hand, used to say that the only metrics he cares of is customer satisfaction. Sinofsky used to say that one must ship on time and ship quality. Those were the times.

Oh, dear, that's your argument? An insipid and unsupported comparison to Enron, and a lauding of the CEO who governed Microsoft during 13 years of stagnation and a VP who was moved out because of significant problems? Last 12 months:
MSFT + 26.5 %
AAPL - 18.4 %

Delusional. You need to get over it. Maybe you need mental help? You are living in an alternate reality.

If WeChat of Tencent stops working in WP one day, it is the end of WP in China. At the moment, WeChat is still working so I am still in calm.

In fact, China WP user never care about software environment. Most of them are MS fans

WINDOWS PHONE IS DEAD!!!!!!!!!!!!!!!!!!!!!!!! NOBODY WANTS NOTHING TO DO WITH WINDOWS PHONE INCLUDING MICROSOFT. WHAT A JOKE. WOW! I HONESTLY THOUGHT MICROSOFT GAVE A DAMN BUT NOW I SEE THEY DON'T. SORRY NOKIA YOU HAD A GOOD PRODUCT WITH GOOD PATENTS, THAT WAS TURNED TO SH*T BY A COMPANY WITH TOO MUCH PRIDE & EGO

Microsoft definitely has a habit of buying something great just to turn it to *****.

Nokia killed themselves, and that's been proven by facts, history, and statistics, but since you wrote in all Caps we have no choice but to believe you.

Nokia is alive and well. Just bought Alcatel-Lucent. Killing Symbian with MS money was absolutely the right thing to do. Offloading NDS to MS as well. This year we may see new Nokia branded Nokia designed smartphones while not manufacturer or marketed by Nokia. Nokia's core business is however networks. Technology unit has some nice things ongoing as well like in VR space & wearables in addition to design, technology & patents licensing. Nokia also got Bell Labs when it bought Alcatel-Lucent.

Lower your voice, please.

No, raise it! We all want to see just how much more it takes for you to explode! LOL

You can hear him? Never understood why people use all caps, but even more so the people who make that ludicrous statement.

How much is Tencent? Maybe MS can afford Tencent and move the QQ developers over to the Skype division.

Can I get an iphone or an android now?

What a little bit longer ok

Grab a moto E or g for cheap, switch sims. And bounce back and forth. That's what I'm doing until the surface phone is out or they get their act together on w10m...

after rtm push,then make decision.

but [we] didn't notice that Microsoft is showing any effort to retain them

BOOM!

This is what should've been the title of the article.

Sad these Chinese idiots can't seem to get it through their skulls.

Windows 10 likely done now. Redstone gone Posted via the Windows Central App for Android

There is more to Windows 10 than just phones, you know.

Im so sad for windows mobile right now. I'll stay with Microsoft till the day my phone doesn't work anymore though :)

My cracked 1520 is only useful as mobile internet router. My 640 XL works fine with WM10. Wont be upgrading to 950XL. Ill use the money to buy a GoPro 4 Black instead. Hope my 640XL lasts until iPhone7 or Surface Phone comes out later this year.

Windows ten is a great mobile platform that hasn't hit the market yet??? It's good but hasn't hit the market yet, but they aren't going to make an app..I do like that they spoke the truth about Microsoft's lack of effort. This is the kind of bad press Satya needs to see more of...... It might make him give a little more attention to mobile on his own platform.

I'm new to the smart phone arena but it seems like ms is using new and past Nokia base to polish wm10 for a new surface phone release?

It's never dead! things will turn around slowly when a surface phone comes into the picture. Because alot of people LOVE the surface pro lineup :)

Will the surface phone have Apps? If the Surface phone does not get Apps it will die before its born. Don't kid yourself

If it can run x86 apps in continuum then it has millions and millions of apps ;)

Everyone hears that since WP7... Surface will be available all around the world Edit: You know that if the first SurfacePhone is not so good, everyone will say that it's the first one, give some (more) time.

Not going to toss Nadella under the bus yet. they had to focus on the pc first, they can make tonnes of money there. on the mobile side what do they have to promote, a OS that's 80% baked and Nokia leftovers. They need to get the wp10 version 1.0 finished and introduce a surface phone that actually doesn't feel like version 1 product.

I'm not going to throw him under the bus either, im just going to throw him from a plane. Adios

They hit the nail right on the head.

Windows Phone is in big trouble. Microsoft doesnt care.

It all rests on the popularity of Windows 10... Windows 10 mobile is still very much part of that vision... I'm not worried if Windows 10 mobile doesn't capture market share I would just like to have a Windows 10 mobile option going forward as it fits in so well with the Microsoft ecosystem...

Both tencent QQ and their Wechat sub brand have disbanded their win10 dev group, almost all devs have been moved to android and ios group. Both app will now be in a maintenance state, though they do say they will reconsider if things gets better.

Game over Microsoft Posted via the Windows Central App for Android

I will keep my L950 for now. I am happy with it but it still has bugs. If no surface phone or L950 upgrade by end of year then I will switch.

Windows 10 doesn't matter, the market is saturated. Everyone is entrnched in IOS or Android platforms already. There were over 1 billion smart phones sold in 2015, 98% of them were not Windows phones. 98% of them will not start over on a platform that has a lot less popular apps & almost none of the local apps or phones to even purchase. Just not going to happen. Windows Phone is in the exact same position Blackberry was in when they launched BB10 & it didn't matter & neither will Windows 10.

I'm glad I finally switched from WP. But I hope MSFT DOESN'T become irrelevant in 3 years or so. Posted via the Windows Central App for Nexus 5x

I think people here way overestimate the importance of the phones. Unless hell freezes over, there is no way MS will become irrelevant in three years, even if their mobile OS comes crashing down for good.

But the dark side of mobile part is affecting the other divisions of Microsoft. It's creating a negative impression on Microsoft.

I hope not Posted via the Windows Central App for Nexus 5x

It only need a few percentages to keep it going. Like around 5%. Microsoft better move faster on this... Or release something amazing soon...

I blame Bill Gates, if he never started Microsoft there never would have been a problem with windows phone.

Hahaha **** Bill be yourself.

Any effort to retain them :)

Well, that's about the worst statement a company can make, that MS is clearly not trying to keep users, let alone add them. I mean, that's seriously as bad as it gets for P.R. Once developers see that you're not trying, it is easier for them to pass as well. Oh, and I have never heard of QQ, unless talking about crying in WoW.

QQ is like the Facebook of China. It's gigantic over there (and outside of China with Chinese people). Not having a presence on W10M is probably quite the blow.

Ehh, if I have learned anything over the years, it is that part of the world is usually very...patriotic...and doesn't buy a whole lot of consumer products from other parts of the world. The iOS devices are more an exception to that.

Right, but Windows 10 Mobile is available on Chinese phones, just like Android is (unlike iOS).

wait, didn't they place development on all their aps erlier this week? think they just needed an excuse as yesterday's report was it.

Waiting for MS to release their own news about the current state of win10 mobile. It'll come soon, but they have to finish learning the ins and outs of IOS and android first. Skype team and garage team expected to say "were concerned with the current state of windows mobile. We are currently reallocating resources to IOS and android development while we wait and see how the mobile landscape for windows pan out. We will restart windows development once we have been given the mandate to continue or once the landscape allows us to viably continue. It's just too difficult and time consuming at this time to release a new version that will bring our vision to life on windows mobile. On unrelated news we have just released a brand new ground up redesigned Skype update for IOS and android which introduces a new UI and brings new features that will place us at the forefront of the messaging service" /sarcasm

"Users on the Windows Phone platform keeps declining and have moved to other platforms, but [we] didn't notice that Microsoft is showing any effort to retain them". So true.

I loved my 950XL. But it was too much money for beta ware. I ended up returning it and getting a $450 Moto X Pure Edition. Running stock Android Marshmallow. Unlocked. $200 cheaper and will tide me over as I watch for signs of life in W10 Mobile. Too bad, I prefer W10 to Android but the app situation and beta version of the software is too much for the price of the 950XL. I love my Moto X so far. No bloatware. I do miss Windows, but why should I care more for the platform than Microsoft? Posted via the Windows Central App for Android

Boom !
MSFT should really think seriously why even developer see that they are not putting effort ! It's just shame ! Coward ! left the field in stead of taking challenge ! Maybe that's how we can increase our bonus ! Yesterday one of my friends was seriously considering to buy an WP , but I could not encourage him ...it was not like that few months ago...Sold my 640( I used almost all windows phone 630,635,520,822,/8x, 920, 820, 928 and my loving 1520..) Great OS but pure lack of good and energetic marketing .... going to get an Android.. RIP windows phone or mobile whatever ! Posted via the Windows Central App for Android

Here's what I don't understand though. If they still are to make a Windows 10 app, why not make it a Universal App? Does it really take that much more effort? Why not just flip the switch and the 2% of the global mobile market that is on Windows Mobile can take advantage.

And I don't know what install base they have for W10 in China, but with over 200 million installs worldwide (and growing steadily, even more so after they start auto-forcing upgrades later this year), why ignore that volume? Now of course I'm speaking of ANY developer, not just Tencent.

China has over 1 billion mobile sscribers, Windows Phone has 1.7 % share. That's 17 million. That means that 983 million people DON'T use Windows mobile. Why would #%$#% would any business waste resources developing an app for that few subscribers? It just doesn't make any business sense.

17 million seems like a lot of people to me.

Oh wow 200 million. Really great considering that there are over 4.5 billion iOS and Android devices. Almost 4.5 percent! Windows is saved!!! /s

for every decline Microsoft is responsible

And the app gap circle closes...

Microsoft has investments like Berkshire Hathaway. Don't ever think Microsoft relies on only windows phone that they would get irrelevant in few years. Google and heavily on one Apple rely on one thing ie iPhone and google on ads. Any damage to them can coz them more loss than Microsoft. Count how many business products Microsoft has. Windows,Office, Azure,Bing,Xbox,Exchange,Dynamics CRM,ERP,GP,Programming tools and tons of patents from which they earn. And sorry i forgot surface also.

They are right Microsoft isn't doing anything. They promised new Facebook messenger and instagram apps for windows 10 in October here it is February and still nothing no update on the development or anything. Those are major apps Microsoft should've been working with them to make those apps available at the launch of the 950 and XL
Not sure what the problem is. Look at this very site, we can't even get a supported windows central app launched we've been waiting for at least a year on a app or a update to the old app... Then they announce only the windows 10 phones get the preview builds first they are alienating the majority of the user base. Where are the other phones and hardware manufacturers they have to step up the development and launch of these phones and push the developers to release apps faster.they are losing alot of ground. I've been a fan for the longest but this is starting to piss me off as I've been waiting for the new Facebook and messenger apps and all we ever hear from them is SOON ™

Facebook Messenger and Instagram are not developed by Microsoft. I don't understand why people keep thinking that Microsoft are responsible for ALL apps on Mobile!!?!

In the case of the post you responded to: it was Microsoft that announced that new universal(?) apps would come out from Facebook, for FB and Instagram. Since Microsoft announced it, I think they have a share in the responsibility for why these apps aren't out yet, 3 months later.

Your logic is ******* terrible. No MS don't.

All these comments remind me of when the first Surface devices came out. Everyone predicted a huge failure and it certainly looked like it when they had to write off a bunch of $$$. But look where they are now...

Surface is a different market, business dynamics don't translate, sorry. W10M is Blackberry 2 years ago.

Maybe tencent can spend more money to improve their god awful Android wechat app. Crappy iPhone port of there ever was one. Posted via the Windows Central App for Android

As bad as things look right now, my current situation is this: I have all the apps I need or have time to use on my Windows phone, and it runs smoother and longer with every update. Sure, there are bugs, and things I'd like to see added, but overall I still like this platform better than any other. And I am not biased toward Microsoft, I just prefer the way they do things, bc as bad as things get, there still are idiots working for Apple and Google too.

Exactly, I just ignore the naysayers and carry on using W10M as I prefer it to anything else, I've used Android and iOS doesn't appeal to me.

When I switched to WP after using both the iPhone and Android, I didn't switch because of the apps, I switched because I build Windows PC's and use an Windows tablet so I wanted my phone in the same ecosystem. I am currently using the 1520 and it has the apps that I need because to me apps aren't that big of a deal to me.

Sad to read this, but... Funnaly! First message that doesn't contains cheap message like "We are removing our app to provide better services to you (with our laggy website that we don't even test under MS Edge)"

Let me break the market share down for you. If there were 1000 people in a room. 17 of them would be using Windows Phone.

Much sadness. Just when Universal Windows Platform seems to take off. But even Microsoft seems less interested in its own platform, who else can be blamed here?

Also, Tencent won't release a Windows 10 Mobile version of WeChat either.

That would make me jump ship. Do you have a source for that?

It was reported by mainland Chinese version of Windows Central, not sure if you understand the language, but here you go: http://mp.weixin.qq.com/s?__biz=MjM5MTAwMjgyMA==&mid=404136295&idx=1&sn=...

This is just one developer, there are still plenty of them out there developing apps for W10M and Apple developers seem interested in Project Islandwood, not all of them but a good portion of them.

Lack of developer support is one of the reasons for the decline of windows phone.

I am Chinese and I don't usually use QQ. It is largely replaced by another App from this company which is WeChat. But anyway, MS should at least do something to retain those big companies to continuously make and update popular apps.

... And the cycle continues...

After WP 7.8, I knew WP would never take off. Glad I switched to Android when I did.

Just waiting for the Panos Panay Surface Phone... Microsoft has money and I have patience (now) that I have seen and used the quality hardware out of that division... It would be smart if they reinvented what a smartphone was... which is what I am guessing they are hard at work doing.

If it happens then it would be definitely not cheaper but awesome but what about the software?

There is something I don't understand. This WCentral article references a ZDnet article (with factual mistakes, such as the date of the last update of QQ in WP), that links to a 163.com news piece. My chinese is rusty, but in that 163.com page I could not find any link to a Tencent website. I mean, the source for this kind of news should be the developer company itself, a press release or at least blog post in the company website. Otherwise this is kind of rumor, almost. Neither ZDnet or Windows Central have contacted directly Tencent to confirm the news (at least the articles don't say so). Not saying the news are untrue, but it's a weird way to make the announcente to say the least, so extra digging should be done by the reporters, IMHO.

Tencent realized this announcement really upset users and may cause some misunderstanding, so they have deleted this page. But it's true that now UWP QQ is in maintenance period and some developers have been transferred to other platform(maybe iOS or Android, I'm not sure) due to human resource redistribution which is an understandable enterprise behaviour.

Luckily, Tencent announced again that they didn't give up UWP. UWP project was just in a short maintenance period and related developers are now still communicating with WP users. But we still have no idea how long does a short maintenance period mean.

Microsoft should ******* give a notice about when wp10 would be launched. Making literally all of us feel like **** by giving ideas on uservoice and what did we get in return some apps labelled as beta and are removed permanently. Wow Ms wow ******* address what's going on when are the awaited instagram,Facebook app and the whole other apps.

Wow! Hahaha! Posted via the Windows Central App for Android because the one on my Lumia 550 sucks! :)

I don't think there was a bigger Windows Mobile apologist than me but I've had enough. I hope the platform does well and I'll come back if they every get their **** together but for now my Galaxy Note 3 with a WP launcher will do. I'm sure Microsoft will put their mobile keyboard on Android sooner or later. I can simulate the WP experience on my Android but I'll actually have access to apps and a good selection of phones and accessories. Posted via the Windows Central App for Android