TerraMaster is best known for producing some of the more affordable NAS enclosures available today. I've reviewed many enclosures from the company before and always came away impressed by what was included for the price. The TerraMaster F4-210 isn't new and won't bring with it the latest Intel Celeron processor, but it makes up for this with four drive bays and a good price tag.
Does it earn a spot in our best NAS for home collection? I took one for a spin to see how it performed as a home and media server.
Bottom line: This NAS may not have an Intel processor, nor will you be able to upgrade the RAM, but it's affordable and lets you store loads of data in one place.
For
Affordable
Decent ARM processor
Four drive bays
Can run Plex
Excellent capacity for file storage
Against
Sluggish ARM CPU performance
No M.2 SSD cache support
OS lacks polish
TerraMaster F4-210: Price and availability
The TerraMaster F4-210 is an affordable NAS enclosure, coming in at less than $300. That may sound like a fair chunk of change to spend on a server, but this unit has four bays for a capacity of up to 72TB. An equivalent Synology NAS enclosure would be the DiskStation DS418, priced at $411.
TerraMaster F4-210: What's good
The TerraMaster F4-210 is an impressive NAS for value, but it's also an attractive server. NAS enclosures are usually black slabs of plastic or metal, but TerraMaster applies an aluminum coating to the outer shell of its servers, and the F4-210 is no exception. The front panel hosts the four drive bays, power button, and status LED indicators.
The two sides have TerraMaster branding, and the top is clear. It's on the rear of the NAS where you'll find the two USB 3.0 and single 1Gb LAN ports. As for the internal components, check the below table to see what's on offer.
Swipe to scroll horizontally
Category
TerraMaster F4-210
CPU
Realtek RTD1296
RAM
2GB DDR4
Drive bays
4x (SSD/HDD)
Capacity
72TB
Expansion support
❌
Cooling
2x 80mm fan
Ports
1x 1Gb LAN
2x USB-A 3.0
PCIe
❌
Power draw
~25.6W
Dimensions
227mm x 225mm x 136mm
(8.93 x 8.85 x 5.35 inches)
Weight
2.35kg
(5.18 pounds)
Price
$290
The Realtek RTD1296 processor is a 64-bit, quad-core CPU with a clock speed of 1.4GHz. It has 2GB of RAM from the factory, and you won't be able to expand this. 2GB should be more than enough for tasks you'll be able to do with the ARM processor.
Image 1 of 3
Thanks to the four drive bays, up to 72TB of data can be stored on the TerraMaster F4-210, which is ideal for storing files or cataloging media for Plex streaming. The unit is fairly quiet too, requiring just two 80mm fans to keep everything adequately cooled. I didn't experience any issues with expected performance through use.
Specifications-wise, the TerraMaster F4-210 ticks a few boxes for choosing the best NAS for Plex. I was able to transfer files to and from the NAS at full speed with the single 1Gb LAN connection. Streaming HD content was a pleasant experience, but any unsupported files were sluggish to load as the CPU struggled to transcode.
The OS isn't amazing and looks a little rough by today's standards of UX design, but it works well enough. You can quickly install various apps and services through the included app store, and there's no real need to revisit the TOS web admin unless you need to update apps, manage storage volumes, accounts, or some other settings.
The TerraMaster F4-210 won't only make for a good starter Plex NAS, but it's marketed by the company for small businesses. You could easily have countless accounts connected simultaneously for file access, and it's certainly possible to create mail servers, web servers, FTP servers, MySQL databases, CRM systems, or even Node.js, and Java virtual machines.
TerraMaster F4-210: What's not good
I'm not a fan of the operating system that's currently available for the TerraMaster F4-210. It works just fine and will be perfect if you're only going to access the web interface once in a blue moon, but it's so far behind the competition. TerraMaster is working on a big update, but it's not available at the time of this review.
The Realtek RTD1296 processor is brilliant for NAS enclosures running as file servers, but you'll struggle with anything that requires heavy computing. Plex Media Server is possible, but hardware transcoding is out the window and software transcoding will get you so far as HD. Just make sure your TV or tablet supports the files saved on the NAS.
TerraMaster F4-210: Competition
There are some great options for a four-bay NAS and one with an Intel processor. The F4-210 has everything you need for a killer home file server, and you could easily run Plex Media Server on this enclosure without issue (so long as you don't plan to do any transcoding).
Swipe to scroll horizontally
Category
TerraMaster F4-210
Synology DiskStation DS420+
CPU
Realtek RTD1296
Intel Celeron J4025
RAM
2GB DDR4
2GB DDR4 (max 6GB)
Drive bays
4x (SSD/HDD)
4x (SSD/HDD)
2x M.2 (cache)
Capacity
72TB
72TB
Expansion support
❌
❌
Cooling
2x 80mm fan
2x 92mm fan
Ports
1x 1Gb LAN
2x USB-A 3.0
2x 1Gb LAN
2x USB 3.2 Gen 1
PCIe
❌
❌
Power draw
~25.6W
~28.30W
Dimensions
227mm x 225mm x 136mm
(8.93 x 8.85 x 5.35 inches)
166mm x 199mm x 223mm
(6.53 x 7.83 x 8.77 inches)
Weight
2.35kg
(5.18 pounds)
2.18kg
(4.80 pounds)
Price
$290
$500
It's about on par with the Synology DiskStation DS418, but if you want something with a little more power, I'd recommend either the Synology DiskStation DS220+ or DS420+. This is more expensive but comes with a vastly more powerful Intel CPU, as well as support for M.2 SSDs to be used as cache and improve NAS performance.
TerraMaster F4-210: Should you buy it?
You should buy this if ...
You want to create an expansive file server
You want an affordable NAS
You don't plan to do any media transcoding
You shouldn't buy this if ...
You need 2.5Gb network speeds
You plan to transcode media
You want to use SSD cache
You should consider buying the TerraMaster F4-210 if you want to set up a file server for the home and stream a movie or two. It's well suited to streaming content, but transcoding on the ARM processor is a no-go. This is a basic, affordable NAS with features stripped back so TerraMaster could fit in four drive bays.
The OS is a weak spot for all TerraMaster NAS as it's a little rough compared to software provided for competitor NAS. Synology, QNAP, and ASUSTOR simply provide more refined operating systems. This is being addressed with TerraMaster currently working on TOS version 5, which is hoped to improve the user experience.
The TerraMaster F4-210 isn't in a great position for when you want to do some more intensive tasks like transcoding media. The DS420+ from Synology is $210 more expensive, but you get an Intel CPU and M.2 SSD caching support. It all boils down to what you plan to do with the NAS enclosure.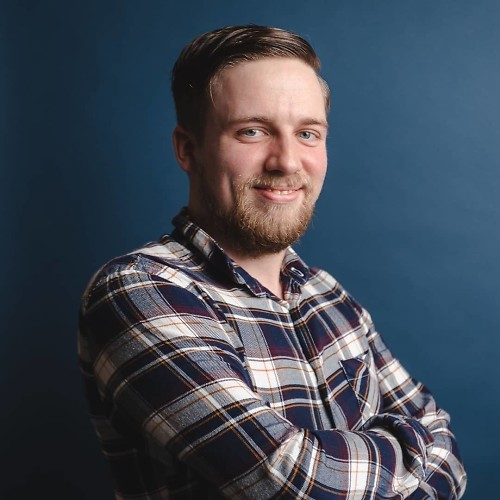 Rich Edmonds was formerly a Senior Editor of PC hardware at Windows Central, covering everything related to PC components and NAS. He's been involved in technology for more than a decade and knows a thing or two about the magic inside a PC chassis. You can follow him on Twitter at @RichEdmonds.