A network-attached storage (NAS) enclosure is a small server that lets you do many cool things from storing files and backing up your PCs to running a media server for streaming and even storing surveillance footage. They range in price, capability and connectivity and the new Synology DiskStation DS220+ is replacing the older Synology DiskStation DS218+, which was our favorite budget-friendly enclosure.
What sets the DS220+ apart from the older DS218+ is revised internals. The design, dimensions, and the number of drive bays have all been kept the same. You can think of the DS220+ as the exact same as the DiskStation DS420+ but with two fewer drive bays, but how does it fare on its own to competitive hardware in the lower price range? Is this the best NAS for home?
Synology DiskStation DS220+
Bottom line: The Synology DiskStation DS220+ is a brilliant NAS enclosure for those looking to purchase their first NAS server or to save some money. The Intel Celeron processor is powerful enough for 4K media transcoding and the OS is versatile enough to let you choose from plenty of available apps.
For
Intel Celeron J4025 processor
The same excellent DSM OS
Two drive bays
4K media transcoding
Excellent value
Against
No 2.5 or 10 Gb LAN ports
No M.2 SSD slots for cache
Synology DS220+ tech specs
Swipe to scroll horizontally
Category
Synology DiskStation DS220+
CPU
Intel Celeron J4025
RAM
2GB DDR4 (max 6GB)
Drive bays
2x (SSD/HDD)
Capacity
32TB
Cooling
1x 92mm fan
Ports
2x 1Gb LAN
1x Rear USB 3.0
1x Front USB 3.0
Power draw
Up to 14.69W
Dimensions
165 x 108 x 232.2 mm
(6.5 x 4.25 x 9.13 inches)
Weight
1.30 kg
(2.86 lbs)
Synology DiskStation DS220+ is the best value NAS
The Synology DiskStation DS220+ looks identical to the DS218+. The only way you'll be able to tell the difference is by looking at the model SKU printed on the front both enclosures. You've got the same front plastic cover, the same layout of LED status lights, even the same USB port configuration.
Where things have improved are the inclusion of an additional 1Gb LAN port, as well as an upgrade to both the processor and RAM. Before we touch on the performance boost, let's take a quick look at the design, just in case you're unfamiliar with the older model this enclosure replaces.
On the front of the DiskStation DS220+, you'll find the accessible drive bays, aforementioned LED lights, power button, and a single USB 3.0 port. The sides are completely clear, as is the top of the enclosure. On the rear, you'll find the single 92mm fan to keep everything running cool, two 1Gb LAN ports, the other USB 3.0 port, Kensington lock, and power input.
It's a clean design that fits in with Synbllogy's other NAS enclosures. I'm glad the company didn't make any drastic changes.
The inside of the NAS is where things get really interesting. This is still a $300 NAS enclosure, but for 2020 Synology chose to bump the processor of old to the newer Intel Celeron J4205, which brings with it HD Graphics 600. There's also the case of the new CPU running at 2.0GHz with a burst speed of 2.9GHz, compared to 2.0GHz and 2.5GHz with the DS218+ Celeron J3355.
This improvement to the processor will play a part in video transcoding too if you plan on setting up your own Plex Media Server. As well as the CPU, Synology also made sure the RAM is current by replacing DDR3 with DDR4, allowing you to install an additional 4GB yourself to bring the total memory available to 6GB.
Picking the best drives for your NAS
It's easy to choose the right hard drive for your NAS. All you need to make sure is that it's specifically designed for continuous use inside such an enclosure. A drive you can pull out of your old desktop PC simply won't do. This is why we rounded up some of the best storage drives you can buy for NAS to help you make the right decision.
How to choose the right drive for your NAS
To test the Synology DiskStation DS220+, I installed two 4TB Seagate IronWolf HDDs and connected it to my 2.5Gb home network, using two CAT5 cables to activate link aggregation.
Synology DiskStation DS220+ is a powerful NAS
Pre-built NAS enclosures aren't the most powerful systems available. If you truly want the best performance possible, it's always best to do it yourself. We put together a handy guide on everything you need to know to build your own NAS. Still, enclosures like the DiskStation 220+ from Synology have their place and the OS is nothing short of amazing.
The Intel Celeron J4205 is a great little processor. Sure, we're not talking Core series here, but for how much this enclosure costs, you're getting quite the deal. It'll be more than capable of handling simultaneous connections for file storage, as well as running Plex Media Server. Yes, it'll even do some 4K transcoding too.
The CPU comes equipped with two physical cores and threads (no hyperthreading), with the aforementioned base and boost clock speeds of 2.0GHz and 2.9GHz, respectively. The addition of the DDR4 RAM also helps matters, allowing the DS220+ to punch well above its weight.
Image 1 of 2
Setting up the NAS is incredibly simple. Synology has the initial configuration process nailed down and you can get everything up and running in less than 10 minutes. After installing two of your favorite NAS hard drives, boot up the NAS and you're greeted by an easy-to-follow setup wizard. There's even a handy locator tool from Synology if you're unable to locate the server in your network.
Once connected, you'll be asked a few questions, provided the means to set up a Synology account (I recommend you do so), and install DSM OS onto your hard drives. SHR is recommended for data redundancy, meaning you'll lose one drive worth of capacity, but this does shield you from any data loss should a drive fail.
I recommend setting up a Synology Account as this provides you with the company's external NAS locator service. Not everyone has a static external IP address. The one you use for the outside world often changes and this causes issues if you have a service that points to an IP that no longer points to your home. This is where Synology can come in, allowing the NAS to communicate to its servers with updated IP details.
The DSM OS has a package manager, which you can think of like an app store of sorts. This allows one to install a host of applications, including third-party offerings like Plex. There's so much you could do with an enclosure such as the DS220+.
What you might dislike about the Synology DS220+
Like the DiskStation DS420+ there aren't any 2.5Gb or 10Gb LAN ports here, which is a shame. Compared to the DS218+, at least we've got an additional 1Gb port for link aggregation, but it would be good to see a 2.5Gb port added. Other manufacturers are bringing 2.5Gb and 10Gb to NAS models with lesser specs, and I'd like to see Synology follow suit.
There are also no M.2 slots for installing NVMe drives. This isn't a huge issue but does rule out adding any form of cache to the DS220+. If you want such a feature, you'll need to fork out some more money for the DS920+.
Should you buy the Synology DS220+?
The Synology DiskStation DS220+ should be shortlisted if you're looking to buy your first NAS for your home or small office. It has two drive bays for plenty of storage space, should you use 16TB drives, and the upgraded internals further expand capabilities. Synology's DSM OS is also very good, among the best in the business.
As an added bonus, you could even run Plex Media Server o the DS220+. It's not as good as Intel Core series processor-rocking NAS enclosures, but you will be able to transcode some 4K media. It's just a shame Synology couldn't add 2.5Gb LAN or M.2 slots for caching. If these aren't a deal-breaker (and they shouldn't at this price) then this is the best NAS for your buck.
Affordable Enclosure
The best affordable NAS for the home

Synology got mostly everything right with the DiskStation DS220+. It has a really good processor, upgraded DDR4 RAM, two drive bays, and dual 1Gb LAN ports, but it's just a shame about the lack of 2.5Gb LAN or M.2 slots.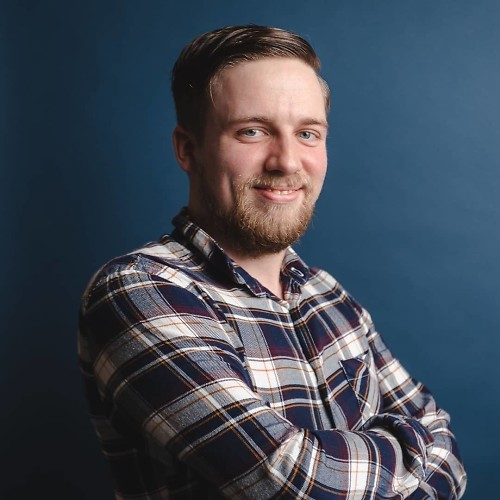 Rich Edmonds was formerly a Senior Editor of PC hardware at Windows Central, covering everything related to PC components and NAS. He's been involved in technology for more than a decade and knows a thing or two about the magic inside a PC chassis. You can follow him on Twitter at @RichEdmonds.