Everything you need to know to build your own NAS
Home-made NAS solutions for mass storage.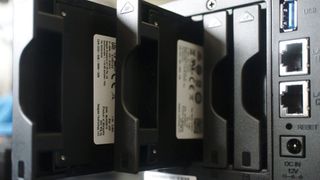 (Image credit: Future)
Rather than stockpiling a collection of external hard drives with precious backups and home media, building a network-attached storage (NAS) machine helps keep everything neat and organized as one reliable solution. NAS servers offer a fantastic way to share selected files and media to any compatible device connected to your home network if they meet your qualifying permissions. Pre-built NAS servers are available at varying costs, but building one from scratch offers fine control over every aspect.
Is it worth it? Absolutely. There is a slight learning curve for anyone accustomed to Windows since many NAS servers run distributions of the Linux operating system. Still, simple web interfaces are usually the primary method for accessing and managing files once you've completed the initial setup. Anyone who has built a custom desktop PC in the past will feel right at home with this process, but we'll give recommendations and explain everything you need to know to build your own NAS.
Case
Why you can trust Windows Central Our expert reviewers spend hours testing and comparing products and services so you can choose the best for you. Find out more about how we test.
Building your own NAS means picking up a small form factor (SFF) or mATX PC case is preferable to using reverse-engineered enclosures. Pre-built NAS enclosures often provide other internal components, such as a processor and storage devices with an operating system pre-installed. Since we're essentially building a tiny desktop computer, many standard parts are common and affordable enough to pick up from a wide range of storefronts. We're aiming for a compact footprint with enough space for multiple hard drives, so here are a few selections.
This mATX PC case is compatible with mATX or Mini ITX motherboards, overall measuring 344 x 307 x 389mm. There's plenty of space for storage, with 8x 3.5" HDD slots, 2x 2.5" SSD, and 2x extra positions for either. Comes with 3x 120mm fans.
Its smaller sibling measures 250 x 210 x 374mm with fewer storage spaces but you can still manage 6x total 3.5" or 2.5" drives. Compatible with Mini ITX or Mini DTX motherboards, it includes the same 3x 120mm fans.
CPU
Picking up a processor with integrated graphics makes things easier for a compact build since you won't have a dedicated GPU taking up room in the case. Intel has a wide range of processors that will do the job, depending on what tasks you want the NAS to perform. An Atom or Pentium processor will be more than enough for file storage, but Intel Core chips will be better for streaming with media servers and multi-user optimization.
We're recommending one of our favorites, the Core i5-12600K. It includes an iGPU with an excellent balance of performance versus cost, but as we mentioned in our Intel Core i5-12600K review, it doesn't come with a stock CPU cooler. If you spring for this LGA 1700 processor, beware you might need additional mounting brackets when choosing a cooling solution, whether traditional air or a compact AIO. Check the manufacturer for information; some offer them for free, while others sell them as affordable extras.
The processor is where most of our budget will be reserved for. If you're wanting to simply set up a file server, you won't require anywhere near an Intel Core i5-12600K and could easily get away with an Intel Celeron or Pentium CPU, but for Plex and other heavy use, this is a great processor.
The Noctua NH-U12S Redux is from one of the most renowned brands in the cooling space. Noctua makes some of the best fans around, and its CPU coolers are always a good choice for keeping temperatures down. Please note that you may have to contact Noctua for LGA 1700 mounting brackets to support the latest Intel motherboards.
Keeping things compact with a single 120mm fan, the Kraken AIO works alongside NZXT's radiator to provide reliable cooling with a smaller footprint. Includes an RGB pump header, if your chosen case has a transparent panel. Check dimensions carefully to confirm you have enough clearance alongside your storage devices.
Power supply
Choosing a power supply comes from personal preference when deciding how much you care about cable management. A non-modular PSU has all cables permanently fixed, meaning you'll need to stuff the unused leftovers into a spare compartment, which usually isn't an issue if there's no obstruction to airflow. Semi-modular and fully modular variants can cut the number of cables down to nothing, connecting what you need and enjoying a tidy NAS case. It's unlikely you'll need to exceed 500W without a dedicated graphics card, so here are our favorite picks.
This 80+ White ATX power supply is non-modular, so you'll need somewhere to store unused cables inside the NAS case. It's one of the most affordable options for a 500W PSU and will provide plenty of power to an iGPU. You may need some extensions for plentiful storage.
The 80+ Bronze ATX PSU from EVGA is semi-modular, with critical power cables permanently attached. It's not a huge jump in price for a flexible 500W PSU and cuts down on clutter with an efficient power rating.
Motherboard
Since we're going with a Core i5-12600K, we needed a 12th Gen motherboard, and the ASUS Prime Z690M-Plus D4 fits the bill nicely. The case is compact enough that we can get away with a microATX board, allowing us to have multiple PCIe slots, four RAM DIMM slots, M.2 slots, and four SATA ports. If you want to connect eight drives to this motherboard, you can install two PCIe expansion cards with additional SATA ports, or spend a little more and get a better-equipped motherboard.
This isn't the most thrilling motherboard around. Still, Mini-ITX and microATX boards are generally more expensive than ATX counterparts since manufacturers have to cram a lot of components onto a smaller PCB. This is a solid option for a NAS, however, with four RAM slots, M.2 slots, and plenty of ports. We're using Z690 here, which is the best chipset for 12th Gen Intel CPUs.
RAM
When it comes to RAM in a NAS, you only really need to pay attention to speed and capacity. We selected a Crucial Vengeance 16GB kit that should be more than enough for most NAS-related tasks, including some streaming. Just make sure you're using RAM supported by the motherboard, and you're good to go. Our motherboard in this collection has four slots, allowing us to upgrade the capacity to 32GB at a later date. Watch out for 12th Gen Intel boards as some are DDR4 and others will support DDR5.
Corsair Vengeance LPX 16GB
You likely won't need more than 8GB of RAM on a NAS. You shouldn't require more than 4GB to start with, but this module from Corsair is reliable and affordable. Thankfully, our Z690 motherboard supports DDR4 RAM, saving us some money.
Storage
Storage options depend on how much space you wish to use. We'd recommend starting with 1TB or 2TB mechanical drives, with a 250GB M.2 SSD if your budget can stretch for a more efficient system drive. Brands like Western Digital and Seagate offer dedicated NAS solutions. For our reasonably priced build, we selected Seagate IronWolf. It's always recommended to pair up hard drives in a RAID configuration, just in case something goes wrong, causing your drive to fail — you don't want to lose everything stored on the NAS. Factoring this into account, two 1TB drives in a RAID configuration would offer 1TB of capacity.
Seagate IronWolf NAS drives are specifically designed for use inside an always-on server. They range from 1TB to 16TB in size, so it's possible to configure enough capacity for your needs.
Operating system
For the OS, you can go with any free NAS software, though two of my favorites are openmediavault and TrueNAS. Depending on how experienced you are with such software packages, the initial setup process may be a little daunting at first, especially if you're coming from a pre-built NAS enclosure. Follow the official documentation for either OS and you'll at least get started, with any potential issues usually troubleshot from the interface.
---
Building your own NAS server is a fantastic project and a rewarding hobby, giving you rapid access to backups that won't be inaccessible if you lose Internet access, something cloud storage can't escape altogether. You'll need at least a novice level of custom PC building knowledge since that's what you're building; a desktop focusing on high-speed storage instead of graphical fidelity. These are all standard components, so they'll hold a reasonable resale value in the future or come in handy for other PC projects.
Learning about custom operating systems will require plenty of time and aren't always so approachable for beginners. Don't let the jargon intimidate you since you're unlikely to use all the functions at the beginning, just like other complex software. Focus on building a reliable compact machine and load it up with a few storage drives to begin your journey of building your own NAS server. If a media server is your priority, consider some of the best Plex NAS pre-built servers first. Otherwise, plan accordingly and enjoy the process!
Get the Windows Central Newsletter
All the latest news, reviews, and guides for Windows and Xbox diehards.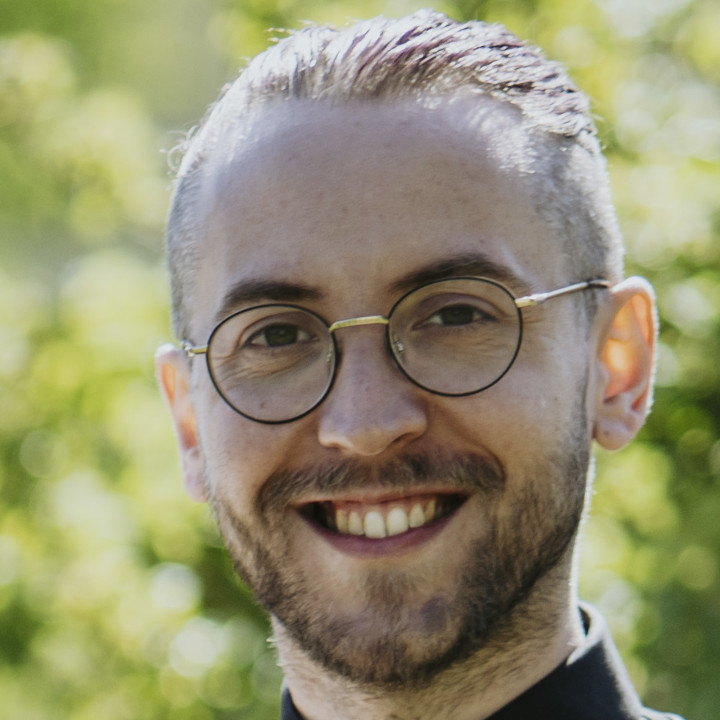 Ben is the channel editor for all things tech-related at Windows Central. That includes PCs, the components inside, and any accessory you can connect to a Windows desktop or Xbox console. Not restricted to one platform, he also has a keen interest in Valve's Steam Deck handheld and the Linux-based operating system inside. Fueling this career with coffee since 2021, you can usually find him behind one screen or another. Find him on Mastodon @trzomb@mastodon.online to ask questions or share opinions.