MLB at Bat has been pulled from the Windows Phone Store [Update]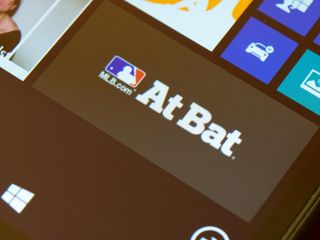 Major League Baseball has now pulled the Windows Phone version of the MLB at Bat app from the Windows Phone Store. We previously reported that the app would not be updated for the upcoming 2015 baseball season.
We were hoping that the current version of the app would stick around for people to download so they could log in with their MLB.tv account to watch videos and highlights from the 2014 season. However, it would appear that option won't be available either for pro baseball fans.
It's always a bad day when a major app leaves the Windows Phone Store, and we hope that MLB will consider releasing a new version of the At Bat app for Windows 10.
Update: Windows Central reader Jacob Cholewa tells us that MLB is refunding paid subscriptions for Windows Phone MLB at Bat users when asked.
Source: Windows Phone Store; Via: WMPU
Windows Central Newsletter
Get the best of Windows Central in your inbox, every day!
Que the "Windows phone is doomed" comments...

Lol BUT BUT BUT this is a high profile app! Windows is lost without it!

It's somewhat ironic that you mean this sarcastically but you are in fact stating the truth. WP *is* dead.

It'd benefit you to take a refresher on what the difference between fact and opinion is. If there were a noteworthy fact here, it'd be that we gain more quality apps than we lose.

"We gain more quality apps than we lose" examples please

Queue * and I would say we're doomed but its not beneficial for our market either

Cue * We're doomed! I think the best solution would be for MS to release a version of Visual Studio that can seamlessly create truly "Universal Apps" that cross-compile onto Windows 10 (PC/mobile/Xbox), iOS and Android, so that developers can use the best development platform to create and maintain apps for all three OS's with little overhead. I appreciate that they're would be a few technical hurdles and challenges to overcome, but this would play to MS's core strength and minimise pain for devs. I hope MS announce something like this at BUILD, but I'm not holding my breath!

It has no sports apps, Barely any social network apps, apps are delisted everyday, and lastly most games don't come to Windows Phone. Its getting close to being doomed considering its been like this for 4 years or so.

ESPN and the NFL are big supporters of WP.

NFL is being paid by MS to make these apps in guessing (they have a partnership with MS Surface) and ESPN only just updated their ESPN since 2013.

Really, because I thought I got an update to the ESPN app last week!!!!

It doesn't diminish the fact that they JUST put resources into it. In 2015. When everyone says it is doomed.

I've been rockin' the NCAA app during March Madness.

But there's "no sports apps" so you must be lying...

Re: Rick Smits,
Everyday?
Read the daily Windows Central articles. There is good news too. Yes, I wish At Bat 2015 was available so I emailed them to tell them. (No reply.) Everyone should do this. We should continue to be a vocal community. We are not sheep. That said, all is not lost, there are plenty of opportunities. This is the only app I'm missing.

I agree with you. I kept bugging the yammer team over and over until they released 2 updates to address annoying issues. These companies need to know there are people who care for these apps and maybe there is a chance they may reconsider

Ok not everyday it just feels like it.. At least 2 - 6 Times a month a major app hasn't been updated or is delisted. Hows that?

Exactly thanks for reiterating this point.

The new ESPN app is pretty decent. The NFL app was good too. Once again, it's the lesser apps that get the shaft.

Too many cricket fans on WP

Why would I be a fan of a tiny insect that when your house, chirps all night long keeping me awake? Or do you mean that "sport" that makes soccer look like an action packed 90 (+ whatever amount of time they feel like adding) minutes of "fun"

Soccer? What's that? Oh, you mean FOOTBALL? Or is that the name of that game Hand-Egg in your country?

Yawn. Come up with something original at least.

We have more than one sport in the world you do know this right? It just so happens us Americans watch almost every sport. Sports are amazing.

Cricket is a good carrier :P

Cue the "their just prepping a w10 universal app" comments

Queue the "they're*" comments.

"We neeeeeed official...or we're doomed." Or "That's it, I'm tired of this, I'm leaving"

Seems the sarcasm went past you this time.

Windows Phone IS doomed. Microsoft's already put it out there that Windows Phone is on its way out, in favor of just calling everything Windows 10. Semantics aside, this is a problem for the Windows platform, and I'm not 100% sure if it's going to be sorted with Windows 10 or not. Maybe developers just know that the design language is undergoing changes, and the same goes for app publishing, so they're skipping WP8 support to prep for W10. However, without any developers coming out and saying that's what is happening, the list of useful services for WP8 seems to be shrinking, as med students are still left out in the cold, banking partners are leaving, and live sports are still tough to get proper support for. These sarcastic comments that allude to the lack of trouble for Windows and Windows Phone are jsut as bad as the all-out "it's dead" statements, though. Too mant peopel seem all good claiming every thing to be fine, despite not actually offering any proof or logical defense. Instead, anyone saying that there is trouble is called a "hater" or a "troll," and rational discussion never prevails. Microsoft has a clear and legitimate problem with the platform right now, and third-party developers simply cannot save it. By the time a service has even gotten third-party support, it's likely in a place where people have abandoned Microsoft's phone/tablet platform to get that experience. Sadly, Microsoft still lacks the clout in the app space that is necessary to provide a good experience to its users, and we're in a terrible dead spot where all we can do is hope for improvement from a platform with no meaningful release date.

Maybe those claiming everything to be fine have seen the progression of this platform since 7 and understand the slow and grueling process it's taken for MS to reinvent itself and it's OS to elevate it's ecosystem to a point in which just the idea that they would be killing off their mobile offering is ludicrous. It's a shame MS couldn't pull off their vision with W8/WP8 but it's finally looking like W10 will be the answer. Could it still need more time? More work? It sure could, but I'm willing to wait and see what happens before crying foul on every single comment section on every article possible "trolling" worst case scenarios when 10 is right around the corner.

Hey, I've followed Windows Phone since before it released myself. The progression of WP has been inconsistent and awkward, at best. We're coming up on 4 years with WP, and we're staring at the second major platform reboot. WP8 launched with talks of bringing the top apps to the platform, and the last month or so has been watching those thing LEAVE. Many apps and services are still lacking on WP--be it banking apps, medical apps (bad for med students), IT apps (bad for IT professionals), or quality media services. Windows 10 should make this better, but we're currently watching many apps leave. We get no developer/publisher assurance W10 will lead to a re-publishing of those apps, and we're left without any tru idea of when W10 and its devices will launch. If you're someone who knows the road of WP, that doesn't just include understanding the challenge of growing a platform. It also involves knowing the incessant miscues of Microsoft, be it with their music offerings (Zune was better than embedded Xbox Music, which was miles above the joke of an Xbox Music app we have no, for example). We've watched the asinine birth and easily predicted death of Windows RT. We've watched Lumia hardware creatoin change hands, only to watch it turn into a budget device division and really nothing else for a year. Too many people are so rooted in Microsoft's ecosystem that they won't let the thought of failure be discussed, or even thought of, and that's part of why I mentioned that intelligent discussion is so rare on this site. The majority of people (and I mean the vast majority) seem to be every bit the hardheaded fanboys they claim iOS and Android users to be.

Que the "It will all be better when the update comes out".

Que l'on arrête de penser que "que" est anglais !

Baseball is doomed. I'm not watching 1second of it.

Sucks for baseball fans...

No it doesn't, it sucked, that's why nobody used it.

It didn't suck it worked fine. I used it often.

I agree, it worked. I used it nearly every day. Wasn't perfect, but worked enough to make do. I have contacted MLB and they blew me off. I will be cancelling my subscription.

Isn't it strange that they would rather give a refund to paying customers than use that revenue to support this application? I still think it seems like someone is trying to stifle Microsoft's growth with all these pulled apps. Chase, Bank of America MLB... they all have paying customers (banks make interest off of your money, especially if you have a credit card). It makes no sense. Who makes these decisions?

I wonder about that every time an official App gets pulled, just how many users do they need to justify supporting an App, especially one that is already developed. It seems something sinister going on, or just plain immature fanboyism like the Pebble CEO.

It's nothing personal, just business. Seems like it wasn't financially beneficial for them to spend the resources to update the app. That is all. It's all about the cheddar, my friend.

Ok, then why not allow me to continue to use as is? They shut out a complete segment of the market and even offer refunds. They could simply say, we are not updating it. But instead they remove it completely. I got baseball news from that application. Now I don't. It didn't hurt them financially to have an app out that connects to whatever servers they already run for the iOS and Android versions.
That's why it seems like there is something else going on... Not to mention the only headlines WP gets is which apps are pulled. All of the good news from last week didn't make major news outlets. It's like public sentiment is supposed to be negative toward WP. This is just a thought usually in the back of my mind but most companies that are well off enough are suddenly hunting for pennies in the seat cushions with W10 right around the corner! I simply don't understand why things are happening the easy they are.

Because there are probably new features that are in their new apps for the other platforms and obviously there wasn't enough users on Windows Phone to keep developing AND supporting the platform. It will be interesitng to see if they support a "Windows App" once Windows 10 is released. This might be the first "test" of universal apps.

But they're developing for the Apple Watch before it's even out. Windows Phone would probably have a bigger market for quite some time after the Watch rolls out.

I agree that it is stupid to just remove the app. Why not just leave it out there and let it be dated? It isn't like they actually CARE about the technology that they put out, most of it is completely terrible anyway. Certain clubs new seat selector sites are pretty good though.... But just looked it up, the app still exists on the Windows Store...there is basically no reasoning to anything they do, haha. Go Tigers!

It didn't work fine for me. I'd spend 5 seconds looking at a batter frozen in mid swing, and then all of a sudden he was either at first base or in the dugout.

I was using it. It's the reason I just left Windows Phone and went to iOS. This kind of shit is a trickle here and a trickle there.

Dainla,
Apparently you are part of the trickle. Hope you come back.

Yes Dainla, you are part of the reason for this sort of thing now. I hope you return or at lest continue to use it over WiFi. As for me, I'll stay with it til Microsoft throws in the towel. The apps I need are here, the ones I WANT may not be (there aren't any really... I just campaign on behalf of others who want Snapchat and such...) but I'm not changing my platform of choice for any one app. So not worth it!

If only it were just one app. It's not.

It didn't suck at all. I still use it to this day.

I'm glad it works for you, it was gobbling my 2gig data in a hurry just running in the background.

You do know in other countries its doing quite well? Just because its failing in the states means nothing. In my country it's at around 10% marketshare, sux to be a user in the states.

If it fails in the states, it will fail elsewhere. Not just because American public change phones more frequently, but also because Microsoft is HQed in US.

David Hasselhoff and Jennifer Love Hewitt failed as singers in the US, yet found success in other countries so...

Failing in the states means no baseball apps though. I doubt there are a lot of overseas people watching mlb.tv.

Yep, it's burning cause it's on fire. It's a few banking apps and baseball. There are other big markets outside the US. Also, global apps like Slack and QuizUp are coming.

Que the WP is dead comments...
...
Ok well technically it is

How is it "technically" dead? Not even BlackBerry is technically dead and they only sold 1.6 million phones the last quarter.

WP is no more after W10 :P

Do you see people with blackberrys? I don't.

I don't either but if WP were to tank I'd consider BB over the other 2. Definitely don't want what "everybody else" has..

Actually, a lot of US government and corporate workers still use Blackberries and BB is on the upswing as a services company.

Waiting for somebody to bail me out of the grammar police's jail..

It's a non-bailable offense... So just rot in there till the grammarnazi's decide to gas you.

What does that have to do with grammar? Que is a Spanish word meaning "what"

It's spelled queue. Cue is the tip of a billiard stick.

Queue is to line up. Cue is a signal for an action to begin. Both kind of work but I think cue is the correct one.

Cue would be correct in the sentence that started this discussion. You are correct that the comments could "line up" and both spellings find a way to fit, but you are more correct that "cue" meaning a signal to start is how the original poster was using the word. "That's my cue!" or "cue card" are examples.

Thanx guys, I owe you lot alot :)

This is getting really annoying.

Remember the poll about not having official apps..... There ya go.

Well this isn't about an official vs 3rd party. There's no 3rd party app for MLB atBat. So, not the same thing as the poll.

MLB is lame to me to be honest but sorry for everyone who cared.

As sad as it is they've never had a solid digital strategy ie. Realplayer subscription

MLB.com web developers are the worse. Their comment and box score views are pretty annoying to use.

It would be amazing if Microsoft could reassure its base that windows 10 ws going to fix the "ditch WP" movement that js going on right now. If they dont I can people not in the market for budget phones starting to jump ship. Its sad because the platform really is amazing.

Maybe someday we can install the Android version on our phones.

Why not just run Android then?

Actually stats show it containing to grow while the store is now over 400k.

Growing with apps that nobody cares about. Meanwhile, it is losing apps that people care about.

A few banking apps and At Bat, yes. But we are also gaining some apps too. Audibles new app is good. ESPN updated its app. More rumors of other companies updating/releasing Windows Apps. I think stuff will come back when Win10 comes out. Targeting Xbox One and Windows 10 is worth it and just adding UI for phone because the base code is shared anyways makes sense. Its not all bad news. Great apps are still being made for WP. One could maybe argue more so than over the last 6 months or year.

Scabrat,
Very nicely said.

I love farting apps and endless runners... What are you talking about?!?

Ahh yes, the "nobody" argument, deciding for everyone using your own personal preferences. And how long did it take you to downloaded every single one of those 400K+ apps, spend some time with each one to decide if they were or not of quality? Have you downloaded every single app on the competing platforms and spent time with them to make sure they are of the most highest of quality, so that you can establish a baseline to judge the Windows Store Apps against?

You're missing the point that developing for the platform is picking up momentum, these unofficial App Devs are the ones that will soon be in demand (or already are) to build Official ones.

Comments like this make me feel sad for small or individual developers. So because they don't have the marketing of a multimillion/billion dollar company behind them, no one "cares" about them? Perhaps no one "knows" about them because we only look for what our friends have or what some website says is the must have application. Where is the "indie" movement now? I remember when it was becoming a fad for everyone to like these unknown artists and Apple would promote them on their commercials and they'd enjoy a little success for a moment. Now it is all about who has this app that is available everywhere already.People don't want it if it isn't that brand name. Nothing about the smaller companies except maybe on Xbox. People shun the radio because it is too commercialized. Ok, well look at your platforms app store... why not support the little guy now? Developers should see this as an opportunity to be seen and heard but they just walk away. I again, just don't get it. The fact of the matter is it is growing.

Left the Windows Phone Store and is officially coming to the Apple Watch. That's right, the freaking Apple Watch will be getting apps that Windows Phone won't get.

Sadly.... Its probably true

No fo-realz, it has been announced for the Apple Watch. https://www.apple.com/watch/app-store-apps/

Yeah, I saw it when they did their Apple Watch event and it had AtBat... I tweeted about it. No response. Stupid move imo. I just dont get it. Some person within 24 hours makes a WP app to watch the Periscope or whatever app Twitter released for iOS and MLB cant find someone to update their AtBat app for paying customers and fans? And then they can make an app for a platform that nearly zero people have right now... It just blows my mind on what these companies are doing.

THANK YOU! I noticed that when they showed off the Watch as well. Literally NO ONE has that thing and it already has an app we are missing. So you have to have an iPhone, plus an Apple Watch, plus an MLB.tv subscription and that is a more likely combination than MLB.tv subscription and a Windows phone? I'm not buying it. The Watch or that explanation. Sure, the Watch will be a hit, but not to the point that the majority of users will install THAT app. Also, PAYING customers! Just like the banks, I subsidize your apps by having an account with you that gives you money to invest and make interest off of! You have the funds right there! It is no longer a business decision at that point. I wonder who in the NSA or wherever did Microsoft piss off?

I think you would be able to watch about 5 minutes of a game on the Apple Watch before the battery ran out.

Well yea Windows Phone doesn't have enough users and they needed to be on their precious Apple Watch which according to my numbers has exactly 0 users. It's very interesting how these people think, like really, who would want to see baseball scores on a watch, but yet they'll make it for it and not for Windows Phone. It's just like them viewing photos that everybody went ballistic about at the event when they first announced it.

The apple watch will likely outsell WP in a week, thats why.

WP will still have a FAR bigger user base for a long time.

I don't understand..... Is it that hard to maintain a working APP? I'm not a developer, but I really don't understand why apps are getting pulled

They could at least make them web-wrappers or whatever you call it so we can at least say we have the app

It isn't that hard if you have someone on staff to do it. My guess is that they don't. The original was probably written by contractors and they don't want to go through the process again.

Probably are overhauling APIs and don't want to spend time on WP. Or google is paying them :)

I wish they would make their APIs available then so people could still sub and 3rd party devs can provide the app then.

Part of the app still works. I still get real time updates of the Phillies spring training games sent to the notification area on my Icon and on my Microsoft Band. My guess is MLB is looking for Microsoft to do a marketing deal like MS has with the NFL. A couple of years ago there was a Blackberry 10 app but no WP7 app and Blackberry 10 ads were plastered all over the web version of the MLB player. If I remember correctly, last year the iOS and Android apps were avialble for sspring training and the WP version did not arrive until opening day. Last minute dealing was likely done last year and the same may be happening this year. Universal apps may help in the future but it may be XBox that forces app developers to support the Windows ecosystem. I wonder how MLB would react if MS pulls MLB.TV from XBox.

Que the windows 10 universal windows apps will fix it comments

Windows 10 apps will fix it.

Exactly windows store doesn't sell everything

Hosted Web Apps should help. This will be different than just a simple web wrapper.

Really, it should. If MLB and others can build universal apps, the market share for Windows 10 should be huge and they won't be able to ignore it. I say it actually makes a dent in Windows 7. Windows 8.x will be all but replaced. If even 25% of the Windows 7 users convert, we are talking about a 20%+ market share and hundreds of millions of users.

w7 for most is HTPC so pushing them is like pushing xp users

If their argument for pulling it is number of users, it actually could help sway them.

MLB sucks anyway. Microsoft had better bring it with Windows 10. Can't afford many more major app losses. Need to start footing the whole bill for app development if they want the OS to succeed.

I would love to see you play and do good in the mlb. Heck any sport at all really.

Soccer my friend. It's simply the best.

No sport is the best. All are equal in talent.

Not if you're watching it.

I was a bit shocked at how willing they were to refund my me when I emailed them.

I think everyone should ask for a refund that deserves one. Show them that they will lose money but not support WP users

I emailed them about cancelling my subscription that I bought last year, which I thought was set to auto renew. However, they replied that they couldn't find my account. I haven't seen any charges yet but I hope I don't get any surprises later on.

I'm not a subscriber but going to request a refund anyways ;)

Man this sucks. I had an iPhone 6 for a week because there aren't currently any high end windows phones for tmobile and I hated it. Sure it had major official apps but so many things about the OS I just didn't like. So I bought me a Lumia 635 to hold me over till WP10 and hopefully a flagship phone that I can use on Tmobile. Why are so many apps losing support? How much money does it cost to keep an app on the windows store?

What do you expect when you're in a race to the bottom.

It's just an endless cycle, developers don't want to support WP because of low market share, and consumers don't buy WP because lack of apps

Yeah, I just switched over to an iPhone. The OS is garbage compare to a Windows Phone but apps like MLB are the reason I switched. I'm staying on iOS until Windows Phone gets these kind of apps back.

But you see, if you don't support the platform then it won't get those apps back... that's the cycle. You chose to let the platform die. Unless you use that phone on WiFi and show some love for app devs by installing and using their apps.

Yeah, I'm not here to make sacrifices for a platform. Not having MLB at this point is embarrassing.

That's fair. I'm glad some people are taking a stand and getting their refunds at least. It sucks, yes.

MLB is a multi-billion dollar industry and they can't even keep this app going.

Hit them up in social media for the world to see and complain. If its hundreds and hundreds of comments from every angle when win10 shows promise they will reconsider.

Its because people don't use Windows Phone much than iOS and Android.

Probably working for the w10 version?

But when Windows 10 is released, a lot of apps will come to Windows 10 because Windows 10 is universal. No matter whether its a desktop PC, laptop, tablet or phone, Windows 10 will be HUGE.

Right, because so many of these services have any desire in being on the PC at all anyway. 'Windows apps' (formerly known as 'universal apps') will be great... but they're not at all going to be the gamechanger that some people seem to think they are. Just one example since it's new and popular this week... it's not like Periscope bothered to make a PC or Mac app. And they definitely don't have a Windows Phone app. So you really think they'll bother making an app just because if they do it'll run on PC and Windows Phone?

But... they might develop for the Xbox One and that'll help get it on Windows 10.

The Xbox app already exists, and it had even less features than the Windows Phone version. The Xbox app is specifically designed only for streaming games, and has nothing else.

They didn't even make an Andriod app yet, did they? I think MLB is different in that it could see use on all screen sizes.

They've had an Android app for a lot longer than they've had a Windows Phone app.

I want the drugs you are on. The Android App is fully featured and works flawlessly.

Totally agree with you. Windows OS are about 70%+ worldwide.. It won't die that easily. Furthermore Windows 10 will be released in this summer , lets us hope that Microsoft will put more effort especially on the commercial. :)

Windows 10 can still run x86 and web. Most developers will just stay with that route since it covers all versions of windows they care about. Maybe Xbox will give a bit of lift but that's yet to be determined.

It could be huge. So far it's just a huge trainwreck from a UI standpoint, though. I can run Metro apps in windows. Yay. That was so worth it.

Even if you don't like baseball, keep in mind too that MLB Advanced Media (the company who does At Bat and MLB.tv) also runs the backend for the WWE Network, March Madness on Demand, and WatchESPN. It'll be interesting to see if any of those services get affected as well. And for all the people trying to sarcastically minimize the importance of these apps leaving, this stuff is hugely important. When a service is what is lost, like this streaming service, or bank apps, or airline apps, that's a bigger loss than if a game is pulled or if a calculator or something was pulled. When it's a service, it's just not something that can be replaced by third parties. And like it or not, without these popular services, Android and iOS will keep pulling away Windows Phone users.

Watch ESPN just came out with an app in the last couple weeks or so.

^^^^^^^^^This ^^^^^^^^ This is about the best response I have seen about this. I use all of the platforms.. I have a Android phone and cheap Android tablet after giving up my 1520 last year. I have a Imac with Yosemite and I am running boot camp with Windows 8.1 on it's own 500gig partition I want a high end phone with today's technology and would like to have it run Windows on it... But... at the rate that official apps are leaving the phone I am real hesitant to even consider waiting for a new flagship Windows phone... I'm not alone in this neither... What the hell is Microsoft doing about this on going and getting larger problem? Somebody has to make them realize that by saying nothing except to wait for 10 to drop is hurting the platform. Every service that leaves the platform is another nail in the coffen for the platform regardless of how many 3rd party apps and games come to it. MLB is a very big for many people just on name value alone, just as ESPN and others... and this trend needs to be addressed at the CEO level to the people who are using the platform as well as those interested in using it. People are owed this from them and if they continue to be silent about it, more will continue to pull apps services and users away from it. Right now I have no assurances to buy another Windows Phone from the CEO of this company only a promise of universal apps that may never return or be made or even any discussion about inticing them back. If I could call and actually talk to him I would... because email doesn't cut it and is never answered. Posted from my HTC M8

Perfectly stated. And the official apps like Office, Music, Skype are so gimped anyways, what's the pull? How long are current users supposed to stay? I had a Moto Backflip way back when and that soured me on Android. Never liked iPhone. But when I have to ask my wife to deposit checks with her iPhone app, looks at the flight info with her iPhone app, etc it makes me wonder why I have this phone anymore.

Hahaha why did I buy this stupid phone?

1) the OS is smooth and stable
2) the UI is sleek and functional
3) Apple dbags are obnoxious
4) you don't wish to submit all your personal data to your Google overlords

To be honest none of the apps I use have been pulled.

@IamVortigaunt:
Please remove number 2) from your list, regarding what we know about Windows 10 (mobile) so far (hamburger buttons, no pivotal/panoramic navigation anymore).

haha so hamburguer buttons that have existed for many years kill windows 10? wow... so sad to see people like you on internet. HAVE YOU at least used windwos 10 to talk so much crap? because you say "what we know".... oh yeah, I am sure you are not in the preview but you are talking ignorant stuff.

It's still sleek and functional man.

Let them know how sad you are that the app is gone: http://mlb.mlb.com/mobile/mobilecs.jsp

I did this. This was their reply. I don't think it could be anymore boiler-plate than this: ------ We appreciate your loyalty as a fan and desire to follow the 2015 season from your Windows Phone 8 mobile device. Your feedback regarding the lack of availability of the At Bat application for the Windows Phone platform will be shared with the Product team for consideration, however, at this time, support for Windows Phone 8 mobile devices will not be available for the 2015 season. If you have any additional feedback, please contact Customer Service at 866-800-1275 (US) or 512-434-1542 (International). Sincerely,
MLB.com Customer Service ---------

Maybe if they took control of their other regions where its broadcasted they'd get better marketshare

I sent a message. I am not expecting any app for this year, Windows 10 will come too late in the season, but I can't imagine they wouldn't develop one next year.

I sent one in as well. Thanks for the link =).

Even with the posted reply I let them know what I thought as well. I mentioned the Apple Watch and it's 0 userbase and the billions of machines that it actually can run on as a Universal App. I hope they actually pass the info along.

I have one app here in the UK that I use for all my news and sports. It is called internet explorer. Why had everyone become so dependant on apps for everything? The OS has other pros going for it. Which get better with every update

One, I wasn't aware you could get notifications from websites, can you teach me how to do that? ;) Secondly, this app was the only way to legally stream audio and video of any baseball game. Now that it's pulled, that is entirely closed off from Windows Phone users. It's not the news part of it that matters at all.

IE on the phone doesn't have web slices or RSS.

Because the average person uses an app for everything these days, when they use WP and see the app they use is not there they return the phone or week get IOS or Android.

I used to think like that. But apps are often more convenient and have more features than a website. If IE works for you, then use it. For others, apps work better.

Windows Sport app is enough for most things. I use it when I can't watch an NBA games, but you are right, there are many good sites that give you realtime everything better than most apps. but you know, people complain like if their phones were locked and they couldn't use anything but apps.

Maybe if the MLB would stop paying their players 40 million each a year, and give it to app development and maintenance, we would have a decent app. Same goes to all sport branches. If they can pay a player 20 million a year, but can't maintain an app, that's pathetic.

MLB Advanced Media is part of why every MLB team's value, across the board, increased drastically according to Forbes ratings. Player salary has nothing to do with this. They are making a ton of money off MLBAM. MLBAM just apparently doesn't see enough of a return on investment from Windows Phone.

Just sick of those bastards making 20$ mill a year. Any excuse lol.

Why? Do you get tired of your favorite actors or musicians making that kind of money? They're all entertainers.

They make movies/music, people buy them, actors/musicians make money. What I'm talking about are these sports players making 25 million a year, then strike the next season because they want 30 million instead.

Really thats odd guess them experimenting with subscriptions on real networks was just a test

They haven't done that in a really long time (something like ten years I think). It's all in-house nowadays.

With no flagship phones in almost 2 years can't blame them for losing the faith.

Developer doesn't update app pretty much making it useless then pulls app because now one uses it.

That does some it up. Pulling it just reminds us that they are not updating it.

Standard news to windows phone nowadays. [Some APP] has been pulled from the Windows Phone Store Standard comments to this news. [Some APP] sucks anyway

Well it's also pretty standard for someone to edify us that it's all pretty standard.

MS might as well leave US completely and focus where people actually care about WP.

Couldn't agree more. I don't know why MS make so many of their features US exclusives when nobody in the US gives a toss about WP.

Again, there are more WP users in the US than any other market, it is just a large market so the market share is low. Also, Microsoft is an American company.

Don't attempt logic. They won't even hear it.

Also what features are US exclusive on WP?.... that's enough to say "these people just like to complain and think they are right" some features like Cortana are limited to few countries, but you know, that's logical when not everyone on the world speaks english and the system has to be developed to understand different accents.

Non US markets are simply not as profitable. No-US, no WP.

Baseball. Its just rounders with a bigger bat. Hardly something to take seriously.

This is MS fault, make all the excuses you want if it makes you feel better!
But MS owns the platform and its them that are responsible for its success.
No one wants to support it because even MS don't care much and are not leading the way, that YouTube video about WP10 TP was closer to the truth then most think!

Troll score: 2/10. Try again iTard.

Such a ridiculous comment. I hope THAT makes YOU feel better.

LAME LAME LAME! Canceled my subscription after having it for the last five years.

"Cue", not "que", unless you think "que" is a shortened form of "queue". Qué?

Damn they always pull out... Its a good idea sometimes but not in this case.

On the bright side, after the past few months, I don't have to scroll as much on my start screen... This really does suck. It's really too bad, but I don't think my next phone is going to run Windows.

Another day & another app I never used nor even knew existed, gets axed

There are plenty of apps to still use. Im not worried.

American Baseball sucks anyway. :P

+ 1520
Not that the Finnish version is any less boring :)

Luckly last year's is still working for spring training. I guess Bing Sports is going to have to be my go to.

Why do Americans like baseball anyway? Kinda boring looking game like cricket.

Why do you like what you like? Geesh. Get over it. Different people like different things.

Because we like alot of sports.... Not just one.

Dead phone platform walking!
Move along nothing to see here people!

Nothing to see here just an unintelligent iSheep :D

MLB at bat never worked for me anyways

Facebook is dropping support for Windows Phones.

Haven't they done the same for every platform by separating basic tasks like messaging to separate apps.

Nope. The reason they have separate apps is because they want the world to use their apps.. All of them.. Millions of users will use Facebook.. Millions will use the messenger app.. Millions will use WhatsApp.. I don't know what is coming next.. But yeah.. Millions will use that too.

Well I for one refuse to use messenger app. The People Hub was soo good. All in one fast and modern. Then it was killed. Then even the crappy app was made dysfunctional. When does it end!

The messenger app is quite good actually and regularly updated.

Really? Last time I checked it was not getting very good reviews. Never used it though.

This feature is returning in windows 10.

Who told you so? Skype is being implemented but did they say the same for Facebook? Source?

Well wasn't their plan to go webapp for all platforms

Possibly the deal breaker for me. Now I need to determine which evil empire to align with.

Would like to hear what MS has to say about this and the app situation in general.

I believe in Microsoft. I believe in Windows Phone platform.

Me too, but i don't trust on Nadella and Elop...

Elop is all in. Nadella is the different story..

Am I the only one who thinks Windows Central reporters should STOP wasting time posting that this or that app was updated but nobody knows what was changed and spend some time actually investigating the real reason other apps are being killed off. I am beginning to wonder if they don't want to know (or don't want to say and upset whoever is buttering their bread).

Aah lol MS the ostrich with its head in the sand. I wonder how the deluded MS/WP fans spin this latest "FAIL"

Oh please dude. It's a sports app, not world peace. I used it, but now I won't. I still love my WP.

Why do you even care? Why is it so funny when an app gets pulled from WP? A lot of people, like myself, would rather have a fantastic OS and UI with some sweet features like live tiles but less apps than have someone tell us where our icons should go and how they should be spaced or someone taking all our information and using it to market to us. To me thats a big lolz to have that happen. And we dont have to spin anything. It sucks. It sucks that MLB wont support its customers on WP. It sucks that there isnt more competition between OSs. Its not a fail on WP part as much as it is a fail on MLBs part. Support your customers. Make a Windows App. 3rd party developers make great apps for WP all the time and big companies cant find anyone to do it? How lame is that.

Scrabrat,
Very nicely said.

Its funny because plenty of people on this website are satisfied that after two years the official app situation is pathetic. No major motorsports, banks even mobile service providers bother with WP.
I agree with you about the OS and live tiles. Its just pathetic that MS fails to be proactive in working with any major sporting organisation to make up the glaring shortfalls. I'm in Australia and have been using a Lumia 820 for 2 years. My provider doesn't support WP with an app. My bank doesn't support WP. F1 and MotoGP don't even bother with an app for WP. So MS and its supporters can crap on about W10 and all its perks but the app situation and market share will remain as stagnant as it is right now with WP8.1 This is just like the Titanic except its stuck yo the iceberg hence a longer time to sink. Blackberry for example are nowhere but they still get more exposure thru Mercedes F1 and Lewis Hamilton than MS and its US based nonsense could ever dream of. Failure in marketing big time. Google and Apple are laughing their asses off.

Always darkest before the dawn.

This really sucks for anyone that needed the app for MLB audio and video services. Not sure why anyone would need that on a phone really but would be better on a tablet. When I followed MLB more in the past I'd rather pay for MLB Extra Innings on Directv and watch my games on a big HDTV. Directv not having a decent app for us by now is yet another sad story! Now I just get my scores from Cortana. That's good enough for me but still sucks about this app. Epic FAIL MLB!!!!

Maybe they are hard at work developing a universal windows app. All the devices that run windows is a lot of $ to miss out on.

Why are developers pulling apps??!

It costs money to develop and support any app. There are so few Windows Phone users that it probably wasn't worth it, especially if they needed add support for new services to the code. This is what it's like to be on a losing platform - support for it from ISVs gradually starts sliding then it's gone (ask any OS/2 fan from the 1990s).

But, but the Apple Watch! They made At Bat for the Apple Watch! That has 0 users right now! I don't get these guys at all...

This is a U.S. issue with these apps. Outside of the country people are using WP and have the apps they want. With the ability to have your mobile subsidized here everyone can get an iPhone/Galaxy etc and of course this is squeezing out WP and developers to make apps. Overseas they don't have subsidies. Therefore people think twice before plopping down major bucks for the two leaders. It's a tale that will have WP fighting for a while here.

Thank you. That is good to know. The doomsdayers must have blinders on so they can't see outside the USA.

Non Us markets are far less profitable.

Walking the mileeeee, waaaaalking the mileeeee... Walking the Green Mile!!!

Its always Darkest before the dawn. Windows Phone is the phoenix other platforms wish they were. People need to support the os why bash the platform you're on? Give the Devs a reason to get onboard

SleepyTheDon,
Very nicely said, but we are not sheep, just accepting what we are given. We have opinions. One of the ways to show support, is to participate in improving it. Unfortunately some people do waste their (and our) time with negative unhelpful comments.

I spoke to mlb about this 2 weeks ago and they are making an app for Windows 10. It just wont be out this year.

I hope someone is writing Windows 10 apps that will be available when Windows 10 is released to the public.

Lets just Twitt #MBLSUCKS no wp app

I'm sorry but who gives a damn, I'm waiting for the EPL, UEFA, Bundesliga, and La Liga.

Big whoop. Just download the flash sports app. You can watch live games from any sport with it for a small subscription fee. I think it's $3.99 for 90 days.

I would still really like to be able to remove apps from my app list... ones i have purchased that are removed fromm the store ones that i tried and do not use It can not be that hard to accomplish

I work for a Major League Baseball team, Arizona Diamondbacks. This is just one of the reasons I moved from Nokia ICON to Galaxy Note 4. As part of my job, I like to have the data on MLB At Bat available to me. Sorry to see this. I think that Major League will have to provide At Bat for Windows eventually. I hope so.

Another app gone? Man, this sucks...

I bet you this has to do with the NFL getting 500 million from Microsoft and all the money they are putting into the nfl with surfaces and stuff that the MLB wants the same from MS or they are just not going to support them..

MLB is a bunch of dicks. These greedy bastards can't spare some loose change to throw out a new app that will have millions of downloads. Makes me not want to watch baseball.

Millonsof downloads??? It never even reached 10,000...

It seems we've been losing a lot of apps recently, but I wonder if they're just pulling back now so they can release a new universal app with the launch of Windows 10.

Anyone claiming that isn't a big deal, because 'they don't use it/don't like baseball, etc.' should pull their head from their rear and realize that this is a big deal. It's probably a bigger deal breaker, for an avid sports fan, than any banking app. And there's *no* third party work around. The big sports leagues keep their stuff closed, proprietary, and copyright heavy. I'm referring less to the score keeping, than the ability to watch live stream games.

Bingo. There's no way around this: It's not good news.

I subscribed to mlb.tv for 4 years. I watch the games in my HDTV through my Roku and when I was away from home, I would use my phone for the audio. Even in the off season I used the app to keep up with news. This really does suck.

Sorry but when the BBC are jumping for joy at windows 10, and its universal apps, and Microsoft is successfully swooning the Chinese developers behind league of legends (which is becoming a universal app btw), this shows that developers are excited to reach 100's of millions of users cost effectively, and that Microsoft is throwing their whole weight behind making it a success :) the windows platform has a bright future :) also published figures should now merge phones and tablet sales, where as previously they were not included because they ran different operating systems... So this should get rid of the BS notion the platform isn't growing :)

A major pattern I see in all these apps that were removed is that most or all of them are either US only or at least chiefly used in the US. It's no surprise that Windows Phone was a failure in USA. Elsewhere though, Windows Phone has risen slightly in market share in some parts of Europe and South Asia. So I really could not care less about all these US banks and other apps. And I don't see why so many people in the comments are getting worked up about this. Windows Phone is very much alive in the rest of the world. Perhaps this will finally force Microsoft to extend their services to countries outside of the US. Maybe they will now acknowledge there is a world outside the US.

Who cares, to be honest people have become some disconnected from the world always needing to have their phone in arms reach to fill a void in their life. I use to be one of those people always needing to be checking status updates, watching streaming games, on to realize how much I'd become disconnected from from a normal life where I didn't the need to do more productive. I think less Apps is good because who honestly has time to look through over million redundant Apps. I guess people just need to fill their time by being more disconnected from life...

Exactly, "more apps" is just a cry for society to become more and more corrupt and to have their noses glued to their phones and lose their social skills. Im perfectly fine with the amount of apps Windows Phone has. All we need is better quality and support, which most devs have done a terrible job of doing for the platform.

Great, then get off your phone and build a community center. Is that the sell? "Windows Phone -you can't do shit on it, so go outside and play!" OS is smooth, camera is great, build quality exceptional. But its missing key apps and services and the MS ones are usually better in competing platforms. That and the OS philosophy is far removed from Win 7 hubs.

I'm not knocking Windows Phone OS, in fact I've converted a lot of people to the Windows Phone because of the how great the camera is and the ability to seamlessly sync with OneDrive. Yes I wish the Microsoft Apps looked and worked better, but the reason for Microsoft to do this is most likely because why spend time working on 8.1 when 10 is around the corner. As far as "Key" Apps I wouldn't consider MLB or SnapChat a key App. I consider key Apps something that makes my life more functional and predictive. People are more disconnected from reality it's almost sad. Next time your out at a restaurant just look around and see how many people have their phones in their hand, or sitting on the table so they can update their Facebook page with where their at, or of a picture of their food, and checking it nonstop to see if anyone has commented or liked it. These are the people who are always crying when an App drops itself off Windows Phone. The one's that frustrated me are BofA and Airline Apps. But I'm willing to bet they'll be back after Windows 10 is released.

Yeah and by your definition those "key" apps are gone or never were. Also, "the get in get out" hub philosophy is being replaced by more and more clicks to do the same thing. So if WP is going to just a list of icons with less services, where is the pull? I have sat on an upgrade for over a year, waiting for MS to move in meaningful direction besides "just wait! The next version will be great!" The issue is the developers that made apps for 7 and 8 and pulled them probably aren't going to make them for 10 right away and they'll see who flocks to the platform first. It'll be same scenario as before.

Dont get why most devs on Windows phone expect to get income from the app if all they give us is a half assed piss poor version of the competitions' apps that are only updated once a year whereas the competitions' are like every other week or so. But yet people will find some pathetic way to blame Microsoft for the app's failure, even though Microsoft is giving the dev more or less every tool at their disposal to make the app creation process a little simpler. Hopefully devs are pulling all of these apps to start fresh with Windows 10, though some clarification for their reasoning behind pulling the apps would be nice. Its pretty ignorant for some of these devs to just pull the app without any reasoning behind it or whether or not it will return in the future.

Really? You develop for the fkin Apple Watch before it even releases, but terminate support for Windows?!

They even have the app for Fire Phone

Seriously you just compared it Amazons Fire Phone?!?! You do realize that it run's off an Android backbone for the OS so please learn about Technology before posting something that makes you look bad.

Re: RoyalHighness,
I thought the Amazon Fire Phone was a fork of Android and had it's own store with about 300,000 apps? Maybe you are referring to hacking it?
Just wondering.
Best Wishes.

Two hundred versions of the same junk phone selling only to poor people is not a winning strategy. The hive mind here won't admit it but the the platform is dying and going multiple years without a flagship is madness. I give up and ordered an S6 Edge today. I will have two flagship phones and neither is a wp. There is nothing to keep me here, apps leaving, lame specs, millions of excuses and all services are available now on android and iPhone. It is a shame. Much easier to switch phones than banks, sports and social networks.

The excuses get stupider as we go