Top 5 announcements from Microsoft Build 2019
By Dan Thorp-Lancaster published
Build 2019 began in earnest today, and Microsoft had a slew of announcements up its sleeves. Here are our picks for the top ones.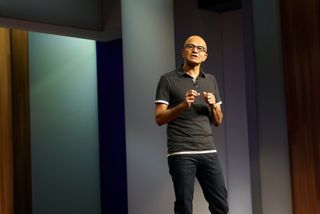 Microsoft CEO Satya Nadella took to the stage today to kick off the company's Build 2019 conference with a lengthy keynote address. This year, Microsoft tantalized developers with a wide range of announcements touching on the new Microsoft Edge, Fluent Design, and more. Here are some of our picks for the top announcements so far.
Microsoft Edge is more private and productive
Microsoft is still relatively early in its development of the new Microsoft Edge built on Chromium, but it took the time to highlight some solid new features coming down the pike. For business users, an Internet Explorer mode will make sure Edge works with legacy web apps and sites from within an Edge tab. Edge is also making it easier to control how sites can track you across the web with three levels of privacy controls.
Finally, a new feature called "collections" is a built-in way for users to efficiently collect, organize, share, and export information. As a bonus, collections integrate with Office to make exporting them even easier for Office users.
Cortana gets more conversational
As digital assistants currently exist, interacting with them can be relatively stilted, requiring specific phrases and commands to invoke an action, one by one. Microsoft is looking to break that paradigm by integrating Cortana with new Conversational AI tech.
The result, Microsoft says, will be more natural interactions with Cortana. The digital assistant will be able to follow the context of a conversation while handling multiple queries and skills at the same time. If it works as advertised, the flow of interacting with Cortana will feel like talking to another person, following the conversation through multiple turns.
Fluent Design expands (nearly) everywhere
Despite (valid) criticisms of Microsoft's own consistency with implementing its Fluent Design System in its own apps, it's a sight to behold. And now that experience is spreading to mobile devices.
In a new Fluent Design System website, Microsoft revealed that it's going cross-platform, expanding from Windows to iOS, Android, and the web. Developers will now be able to take advantage of aspects of Fluent Design, like blur effects and drop shadows, no matter where they build their apps. The goal is to create a more consistent experience across devices, making the app feel "at home" no matter where it is.
Windows Terminal makes command lines sexy
Command-line users are used to staring at a blank, black screen, just as it's been for decades now. But Microsoft today shook things up a bit by announcing the new Windows Terminal app.
Set to launch in June, the new Windows Terminal lets you set custom themes, use tabs, and even use emoji. Yep, emoji.
Whether you use PowerShell, Windows Subsystem for Linux, or CMD, entering commands via Windows Terminal should prove to be just a little more fun.
Minecraft gets the Pokémon Go treatment
Augmented reality (AR) games are a budding space on mobile, and it looks like Minecraft is ready to buy in. As part of an incredibly short teaser at the end of Satya Nadella's keynote today, Microsoft hinted that a mobile AR Minecraft game is in the works.
Very little of the game was shown, other than a pig and some blocks overlaid on the real world through a phone display. However, we'll learn much more about what Microsoft and Mojang have in store when the game gets its full reveal on May 17. Until then, prepare yourself for lots of comparisons to Pokémon Go.
That's not all
Those were some of our top picks for new tidbits to come out of Build 2019 so far, but Microsoft had more to show off. For example, Outlook is finally taking actionable messages mobile, while Microsoft is also making a bid to protect democratic elections with a new, open-source SDK.
For more, you can watch a replay of Satya Nadella's full keynote.
Cheap PC accessories we love
Take a gander at these awesome PC accessories, all of which will enhance your Windows experience.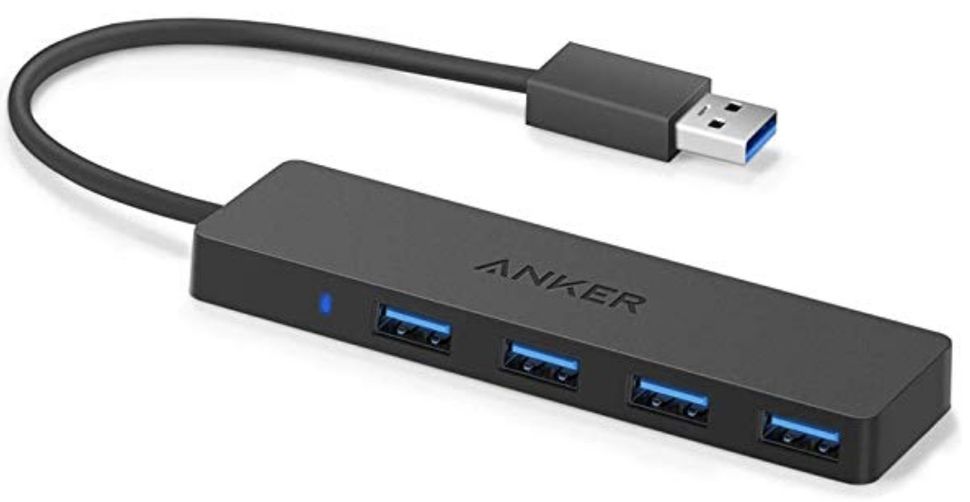 Anker 4 port USB 3.0 hub (opens in new tab) ($10 at Amazon)
Whether on a desktop or laptop PC, you always need more ports to connect things to. This hub gives you an additional four USB 3.0 Type A ports.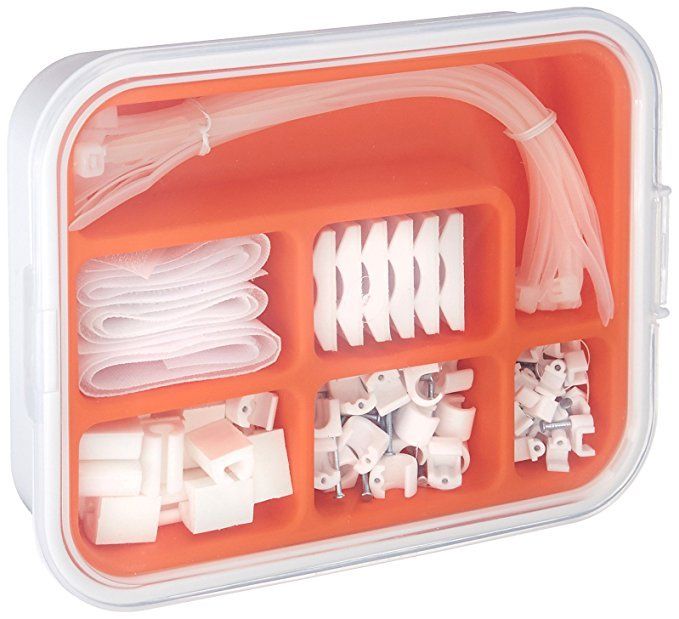 Ikea Fixa Cable Management System (opens in new tab) ($11 at Amazon)
This IKEA cable management kit is your ticket to a clean setup. It's simple and functional.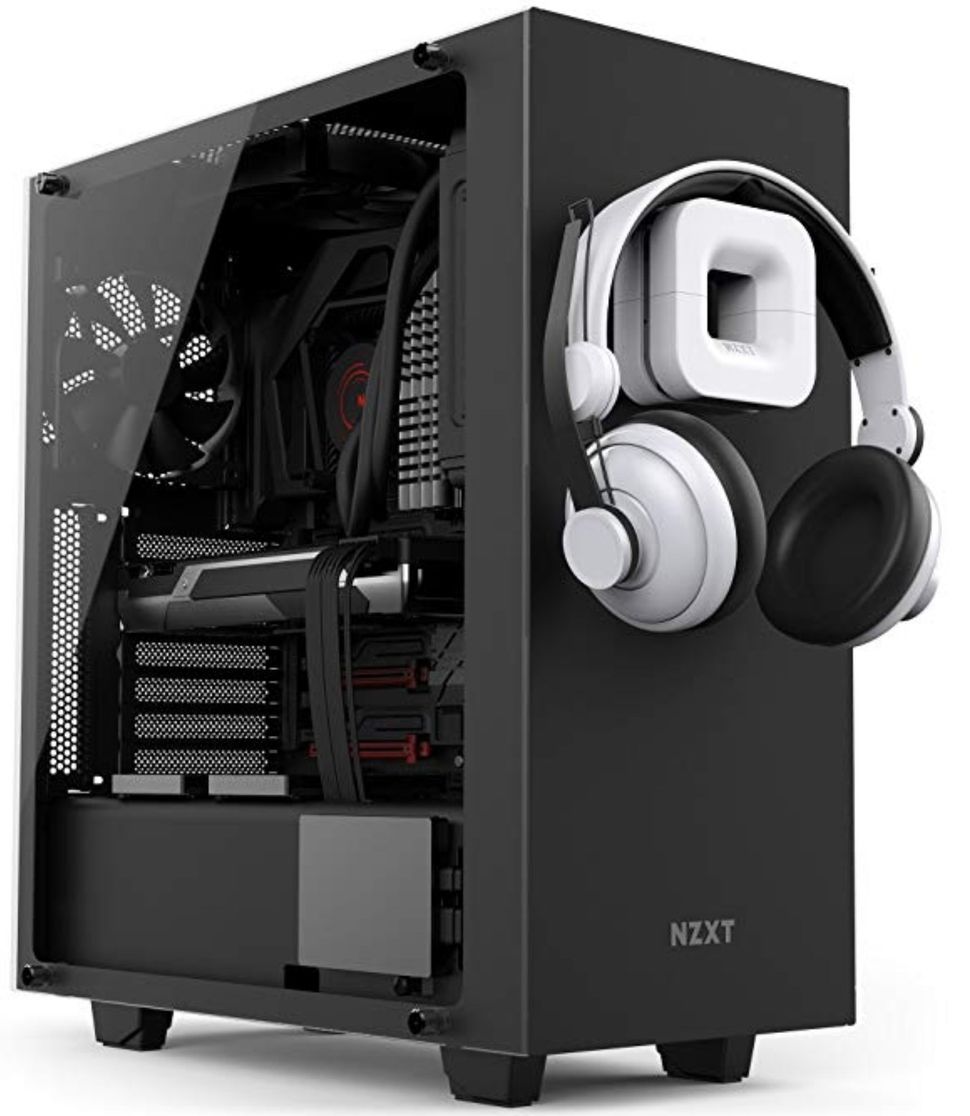 NZXT Puck (opens in new tab) ($20 at Amazon)
This clever little accessory has powerful magnets on the rear to make it stick to any of the metal panels on your PC case or anything else. It's great for hanging accessories like headsets.
Dan Thorp-Lancaster is the Editor in Chief for Windows Central. He began working with Windows Central as a news writer in 2014 and is obsessed with tech of all sorts. You can follow Dan on Twitter @DthorpL and Instagram @heyitsdtl. Got a hot tip? Send it to daniel.thorp-lancaster@futurenet.com.
They forgot to mention the Andromeda announcement! Who would've thought MS had the balls to give it 16 gigs of Ram, and a 41mp camera? Take — my — money!! "wakes up" 🎅🎅🎅🎅

If Microsoft doesn't even mention Surface Scribe during Build, I don't know what they're thinking. Just tell us your vision, Microsoft!

You will be getting Surface Cloud

Build is a developers conference, not a hardware showcase. You do not go to a book fair to buy a new car...

Are you saying that MS has never showed new hardware at Build?

Because obviously developers wouldn't be interested in a device that would require a new way to develop apps for (catering to the small and large screens, or however they do it).

But then you say a lot of stuff StevieBoy 🙄

BonzeUK, you seem to know more than most. I know some things too. What's your Twitter account? I'll DM you. We could destroy Microsoft and Windows Central. We'll expose Daniel, Stevie, Jason, Brandon, Panos, Dona, Zac, Brian and the rest.

Lol! I don't do the Twatter thing.
And if I did I certainly wouldn't be interested in your d*ck pics 😎

So, it's safe to assume you are one of them?

If the Semantic Machines version of Cortana is legit, that's pretty impressive. We'll have to see of course. Someone watch Build for me, OK?

As a developer, I want just two things from Microsoft... they are a bit worlds apart.. but here goes. IoT … prove you are committed to Windows Core for the Rasberry Pi by fixing it for Raspberry Pi 3+. I'm honestly doing some development in this direction and I've had to remain on the Raspberry Pi 3. I could use the umpff... GIve me an elegant way to launch a SQL stored procedure from a form in MS Access and pass it parameters from a control on that form... like you could do back when they were developing the .adp stuff (now deprecated so I'm not doing any adp stuff, it's all accdb/accdr). Not all of these hokey work arounds we are forced to do at present. I get Microsoft hates MS Access (they couldn't even be bothered to update the Icon in Office 365 when this last month's updates came through).... but man full 3 tier visual studio applications development is overkill for allot of simple projects I do for clients. Sometimes I want to do easy applications that they can maintain themselves later (I'm a knowledge sharer... I've never subscribed to the whole 'knowledge is power, maintain job security / position at all costs' mentality.)… MSAccess is good for that, but it's a bit handicapped by it's inability to interact with SQL in this way.. Just fix this easy stuff.... I could care less about Machine Learning, AI, the Intelligent Edge, F#, Edge on Chromium, Cortana has already lost to Alexa, Win32 is part of Net Core but yeah we are committed to UWP, blah, blah, blah, yada, yada, yada.... my plates full with VB, VBA, C#, C++ and TransactSQL… I don't want mohr…..

So you're the one guy that is still using Access :D

because modern day organizations don't have IT depts.. they have centralized IT. that means at individual locations (my customers are manufacturers at remote sites... they are cost centers... not sales centers.... different kind of mentality towards spending money) they don't have dedicated personnel beyond one guy who unjams printers, replaces bad harddrives, helps people with video conferencing, and carries out orders in behalf of centralized IT, etc... They don't have development staff.... and corporate level isn't interested in lending a hand to remote sites (because they don't understand their specific needs). So there are allot of customized applications that exist at sites like this.... Pre and post y2k these sites had full IT depts... so they developed nice apps in VB6, then migrated to Visual Studio 2003, then 2005, then 2008, then.. oh wait... they go rid of the IT dept entirely at this point.... So these sites are using software written 10 years ago in C++, C#... they are 3 tier designs with a data layer, application layer, presentation layer... they used long since deprecated unsupported controls/tech (looking at you crystal reports---sold off to SAP---). So the best thing to do, as all of the data lives in SQL Server databases anyway.... is to rewrite the applications in MS Access.... and leave them with a group like the Quality group, or the group in charge of WCM or ISO certifications... somebody who has a talent for safeguarding sacred things. The local IT guys keeps it all backed up. Then when they want to make changes... they don't need to try to find a sharp C++, C# programmer who knows Visual Studio...oh and by the way.. must understand the site's operations...and they want 4 weeks vacation and an $85,000 salary. Usually there is some sharp young engineer or quality tech who is capable of modifying an Access query or form.... It's just a way to develop simple apps that non hardcore programmers can maintain. MS Access is still very good for that. Folks trash MS Access, but you'd be surprised at the very mature, robust and capable apps that can be developed. Organizations today can't afford the overhead of dedicated developers.... and they can't afford to be married to outside consultants to maintain code. I do mission critical, can't be messed up, interactions between SQL, SAP, SCADA, etc systems directly on the Servers... (love SQL stored procedures, jobs, SSIS packages). But reporting, presentation, charting and small interaction (recording transactions, minor data edits) are all very suitable cases for MS Access. Rediculous to create a 3 tiered app. What's even worse is to have complex data transformation / processing happening in the bowels of some C++ code in a code sheet of the application layer of a 3 tired compiled/distributed app that none of the local staff can access nor understand. Limiting this stuff to transactSQL on the server has served me well. Now if only Access would give me an nicer method to interact with all of those juicy stored procedures …. I'd be happier.

Wow. Snooze fest. Nothing even remotely interesting. It has to suck being a Windows blog these days. I guess that is why they are all branching out to other tech news.

But they gots Minecraft....

That might be cool, but it isn't really being announced until next week.

Build isn't really meant for you personally

Developer stuff can be interesting. I bet Google's keynote will be packed with cool stuff.

Why are you bringing Google stuff to something that is completely unrelated. We are talking Windows or Azure not Android (Chrome OS is dead so that's why they don't talk about it anymore I guess 🤷‍♂️)

Not enough comments on this post for you, troll. SMDH

You really excited to change the color of the CMD prompt window Rodney? You think that is what Microsoft needs to bring developers back to their platforms?

If you're asking if I think boring ass Build is interesting anymore on any level that proves that all you do is troll, and don't read comments... Like I said before. It's not whether anyone agrees with you, or not (which is rare as well), rather that we just don't like you personally, because you're a fool. So, get real, take Daniel's advice, and get a life troll.

They already have developers on the Windows platform. It is the most used OS in the world in the business.

I guess that's why you keep commenting here, bleached. Snooze fest! Sad!

I still have hope Microsoft will wake up someday. It is hard to give up after following them for 20 years.

You still have no hope after pathetic trolling for 20 years..

deleted. just didn't have any desire to see my comments here.

Build is sooooo exciting this year!!! As a developer I see sooooo many use cases for cloud, machine learning, and AI!!! Can't wait to get back into the office and code me up some Microsoft Graph.

Microsoft is just gonna continue to Build// forever. They are not going to finish anything, but only to kill things.

"Microsoft Edge is more private and productive" - ok
"Cortana gets more conversational" - they are still drumming this talking with "AI" bs? I double dare anyone in 2019 to tell me how many times have they been shouting at their phones like idiots (trying to hit the right semantics in order for it to work)
"Fluent Design expands (nearly) everywhere" - looooooool. So after they "fixed" the inconsistent mess that's in their own garden they decided to spread it everywhere? hhahahahahaha retards
"Windows Terminal makes command lines sexy" - ok
"Minecraft gets the Pokémon Go treatment" - would be great if you are 5 years old, other than that why WC decided readers here give a sh*t?

Well that flounce didn't last long - not even a week 🙄

Smart speakers have been quite popular the past few years. That is where AI is used, not just the phone. Microsoft doesn't have either, not sure who would still be using Cortana now or why.

Cortana is deprecated and on life support, unfortunately.

Corporate environments. Pretty heavily in some sectors. I use Cortana daily.

You are a Microsoft shill!

That is not really AI. It is just you shouting commands at it. It is a Natural language interpreter.

> I double dare anyone in 2019 to tell me how many times have they been shouting at their phones like idiots Probably more times than I thought "why could not my CMD window be apple-green". So priority list looks in order.

The most exciting news for me is that Microsoft will be shipping a full, open-sourced Linux kernel for the version 2 of Windows Subsystem for Linux. This should lead to improvement in performance and compatibility in the WSL2.

Cloud, cloud, cloud, cloud and cloud. Ok, did I mention cloud? ;)

You forgot themes for the command prompt!

For all of his faults, at least Ballmer appreciated the importance of developers. This Build is another dumpster fire.

Nothing super exiting, but I like where Cortana is heading if they can make it work to have more natural conversations. Could be a big thing in my line of work. Also like fluent design. MSFT just needs to get their act together and implement it fully in windows and all MSFT applications.

The auto transcription will be pretty useful, if it comes to every market not just the US. Also the prototype they showed pretty quickly looked like a mini dalek lol. That phone demo they showed with Cortana, that easily could have been an Windows phone... Foresight is really not 20/20 for most.

yet here I am still waiting for native RAR/ISO support in Windows and a propper video player.

Total cr@p presentation. So what really new did he invent? What's the vision?
Dreams of a blind man.
Or he is only good at killing good things?
I mean, even Azure is not his idea.
Colors in command prompt?????????????
Not new too.

It's Friday, getting close to lunchtime on the pacific coast. The tech sites I read had nothing to report about Build// since Monday afternoon/evening. Done like dinner. Literally nothing of interest to me. Just imagine if you paid to attend this thing? (thinking as a self employed independent developer, not a employee who would get time off to attend a junket)

Mr. Sty Ndl, you will never get my money ever more. Betrayed me once, never again.

"Command-line users are used to staring at a blank, black screen, just as it's been for decades now." Those of us who know how to use command line have been using colored CMD windows for nearly two decades now. :) I color mine based on security context the CMD window is running as. joe

Here's my take on Nadella. He would not lie straight in bed. Just about all the stuff that comes out of his mouth gets scrapped so why bother tuning in? The only possible reason is to get an idea of what will not happen.

Emoji's on the command line? Seriously, how many users requested that. How is it on anyone's list of priority Windows updates/fixes?

So... where is the next Windows 10 (Mobile) phone? Anyone? Hello? Where is my replacement for Lumia 950 XL with full a full MS experience on? What? Who? Oh was that when they announced that Your Phone app for Android and then also mentioned the Microsoft Launcher for Android and how all the MS apps now works on Android as well? Ah... I see so my Samsung Galaxy S8 with MS Launcher + Your Phone installed and all the MS apps is the real Surface phone... hmmm..... well then so be it....
Windows Central Newsletter
Get the best of Windows Central in in your inbox, every day!
Thank you for signing up to Windows Central. You will receive a verification email shortly.
There was a problem. Please refresh the page and try again.