Windows 10 'Redstone 4:' The 5 best new features and changes
The latest version of Windows, Windows 10 "Redstone 4," is coming this spring as a free update, with a bunch of new features and changes. Here's a list of our top five.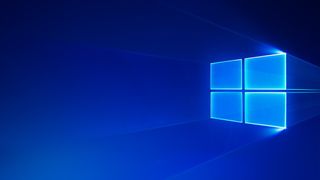 (Image credit: Microsoft)
Windows 10 Redstone 4 development is starting to wind down, meaning we've probably seen most of the significant upcoming changes already get implemented into the latest Insider Preview builds. So, from what we've got so far, here are the five best new features coming in the next Windows 10 update.
Related: 4 things we really don't like about Windows 10 'Redstone 4'
Timeline
The biggest and most exciting change coming in Redstone 4 is Timeline. This is Microsoft's new "glorified recent apps screen." It pulls in all your activities across your devices up to 30 days and allows you to pick up exactly where you left off in any app that supports it. It stores browser history, opened documents, locations visited in the Maps app, articles read in the News app, and more.
It syncs across all your devices, meaning you can resume what you were doing on one computer on all your other computers logged into the same Microsoft Account. It lives in the Task View area and is one of the more helpful features being implemented into Windows, especially if you have multiple Windows 10 devices.
Fluent Design changes
In Redstone 4, Microsoft focused on bringing its new Fluent Design System language to more areas of the OS. In this release, you can find elements such as Acrylic in the Taskbar, and Reveal effects in the Start menu, Calendar fly-outs and in more of the inbox apps that come with Windows 10.
Microsoft also updated the designs of several in-house apps, including Settings and Edge. Settings now features an updated, more minimalist design with Acrylic and Reveal effect, and the same goes for Edge with the title bar now being "more Acrylic" than in the past. My People now features the same Acrylic effects, and the OS just looks better.
My People
My People has been somewhat underwhelming. Launched in the Fall Creators Update, My People has seen zero interest from developers, with no apps in the Microsoft Store supporting it. The only three apps that supported it currently are Mail, People, and Skype. However, that hasn't stopped Microsoft from improving the feature in this release.
Microsoft made My People a lot easier to use in Redstone 4. You can now pin more than three contacts to the taskbar, and you can organize contacts pinned by dragging their icon left or right. What's more, you can drag new contacts out of the My People Hub and directly onto the taskbar, and vice versa.
Nearby Share
A smaller yet useful new feature in Redstone 4 is Nearby Share. This allows you to share files between devices that are physically nearby, without going through the hassle of having to send it via an email or moving the files onto a USB drive for transfer. Nearby Share works with Bluetooth and picks up other devices that are nearby that it can share files with.
The other device receives a notification that a PC nearby is attempting to share something with it, and that PC can accept the file or decline it. Then, after just a few seconds depending on how large the file is, that file will appear on the recipients PC. It's super simple and intuitive, and it works just like you'd expect.
Microsoft Edge
As with every Windows 10 release, Microsoft has updated Edge with new features, changes, and improvements. Its design, as mentioned above, has been tweaked with new Reveal and Acrylic effects, its Hub area has been redesigned with a more clean and simple UI, EPUB support has been updated with a brand new reader, and a whole lot more.
Most importantly, Microsoft says it is introducing progressive web apps (PWA) support in Edge with Redstone 4. This is a big deal, as Microsoft and Google appear to agree that PWAs are the future. PWAs are very important, and it's great to see Microsoft adopting support for them in Edge. Edge has also been improved under the hood, so it should perform better in Redstone 4.
Related: 4 things we really don't like about Windows 10 'Redstone 4'
What are you most looking forward to?
That's our list of the top five features and changes coming in the next Windows 10 release. What are you most looking forward to?
Zac Bowden is a Senior Editor at Windows Central. Bringing you exclusive coverage into the world of Windows 10 on PCs, tablets, phones, and more. Also an avid collector of rare Microsoft prototype devices! Keep in touch on Twitter: @zacbowden.
I sincerely hope for bareable touch keyboard for SP 4. I don't even expect perfect or amazing, considering the state o in on FCU, just bareable will do...

It went from usable on RS2 to unusable in RS3. From what they said, it's because they remade it from scratch in XAML. Hopefully it will be decent and fully usable in RS4, if not 5.

I really hope they will have enoughe presence of mind to do it on RS4 and from what I garthered from the posts on WC and ONMSF is that Insider builds actually addressed most of touch KB concerns, so fingers crossed.

They add spit screen keyboard in RS4

Couldn't care **** about any of this. I want them to fix all the bloody bugsand omissions. Instead they just introduce more. The current insider build is unusable, at least in tablet mode.

Seriously? You're using an insider build and complaining about bugs? If you don't want bugs DON'T USE INSIDER BUILDS!

Sorry but from my experience bugs aren't only accosiated with Insider Builds, using ANYTHING MSFT is. ;)

I get bugs from using other OSs too. Damn, the journey to find a bug free OS continues. Who would've thought? /s

Same here. Not a single change I care about, and I'm sure it will bring with it a bunch of new bugs, some revived old bugs, and plenty of installation problems, I'd love to be able to pass on it.

with windows pro you can defer the update ( business branch)

we don't want your concern... just shut up

Same here to be honest. these new features would be disabled on my machine. time line will only work with software that is produced to work with it, so do not expect most of your software to work with it. Timeline needs an MS account to be used to it's full and i do not have one of them, People I have no interest in what so ever, I have a phone to keep in contact with people. the only thing I have onb my computer to contact people is a desktop version of Skype and that is connected to an old Skype account. Nearby share will not work with my copmputer as it does not have bluetooth, anyway I use an app on my phone that can send files via wi-fi to my computer, not that I have many files on my phone. So I think I will not bother with the update for a while, because I bet it will change my defaults and reenable cortana, just like the other major updates do,.

Looking forward to Edge improvements. I've finally started using it as my default browser on one of my computers but there are still issues. Hoping one day soon it will work as well as Chrome does.

The biggest change I want is for Edge to stop leaving a persistient message on the bottom of the screen telling me that I've swtiched to full screen mode after I click on the full screen button. What kind of assine message is that and why does it come up every time and persist until I close it for the millionith time. Windows 8 nagging all over again

I either turned off or don't use those features. And I'd LIKE to be able to use Edge, but it's incredibly slow, eats up too much memory (likely because of all the bloatware in it) and they STILL haven't fixed the audio bug. I find myself resorting most of the time to IE11.

Firefox w/ab+ is all anyone needs if they want simple browsing. Once in a while you come across a site that asks you to disable AB+ before they let you have content, I just figure I dont need their content because its not worth the breech of security.

The latest updates seemed to have fixed all those problems for me. Are you doing regular updates?

It is well known that IE11/Edge are only for downloading true web browsers (Chrome, Firefox, Opera).

LOL. I would maybe give Edge another go, but some of the extesnions I use are not available and if they are they are awful anmd i only use four extensions on my browser, so how do people cope that uses a lot more?

they should open people for 3rd party developers.

It is. Unigram had it for a brief while, as it was experimental -- can't quite remember if Fela brought it back in the stable version.

Fluent design is a shame! They promised a lot, I liked the idea. It brings some great effects but in a very limited of elements. And the rest is still ugly, too contrasted: most elements are only black and white especially the background of the apps. It hurts the eyes. It looks like it's still in the conception / mockup phase. Look at the Skype: in one hand you have a nice conversations list, and in the other hand you have the conversation in black and white (or white and black depending on the theme). It looks like half baked.
I'm truly disappointed in the sense that Microsoft should / must not stay with an half baked design for too long. The problem is that it last for several years / major versions now.
To make the comparison, Google's Material Design was finalized before it was published, even if it has evolved since then, the first version was OK and it involved all the UI elements and not just the navigation panel.
If MS doesn't move forward and finalize a complete version of the Fluent Design, the new uwp file explorer will be horribly catastrophic even if it's functional.

By the time they have finished Fluent Design, they will have decided on a different design language.

Wave one is pretty much all in RS4

Wave one is pretty much all in RS4

I couldn't agree more with you, sephorostoj. That's why I still believe they don't have a proper, capable, overall UI design chief. But each team (of technicians) is concerned to follow just some rules...

If only I could see how well this one's doing in a handheld device. Hope 🤞

PWA FTW! This is Microsoft's last hope for any type of mobile presence. Judging by the example apps at https://pwa.rocks things are looking very promising.

I am able to send a webpage on edge on my Android device to my sp4.. yet I can't send a webpage from my sp4 to my one plus 5.... That's what I want the most

Yawn, nope don't need any of that.

All good. I just wish they'd fix the damn audio bug in Edge. It's my default browser now on all my PCs and my Pixel. Get the audio fixed and I'll be a much happier camper...

hopefully it's not too easy to steal things off computers with nearby share

Nearby share is cool. Timeline looks amazing.

Maybe and the idea is good, but a security problem and also will be limited as not all software will work with it, so while MS office will work with it, do not expect something like Libre office to, well not yet, it may ion the future.

I want People/Mail to be fixed so that emailing to my Outlook groups works. All the froth and bubble can wait till the fundamentals work.

I'm looking forward to none of those. I will disable soon as they are out. What I'm looking for is padding and white spaces being reduced on desktop mode.

Just feel weird about any new releases since mobile is excluded

One item that has been implemented that I like is the fact that the 'Input indicator' setting is now persistent, meaning, I don't have to turn it off anymore each and every time I either reboot or restart after an update. What I don't understand is, considering the feedbck they (Microsoft) received on this (since the second release of Windows 10) that it wasn't made part of or released as an update to the Fall Creators Update. I already had it on my ' skip ahead' machine before the FCU was released.

Any field report from using the new timeline? I'm still not sure of it's any good, or just a featurism.

Iy looks imtersting anf I cannot wait until I can see iy in actiom.

I would love to see sets.

All useless features to me.
The one feature I was looking forward to - cloud clip or whatever was the name - has been cut once again so...meh.

I guess this is cool?...Sure would have liked it if MS made the People app even halfway useful. In the People App, iCloud sync has never worked. I finally gave in and installed Outlook on my Surface and imported a .csv file from an iCloud export just so I could get my contacts onto my local machine. Then I discovered that they sync'd to Outlook Online. Of course, any time I'd add a new contact to my iPhone or Mac, I'd have to manually add it to Outlook Contacts. Im sure you can agree, this was tedious. Wasn't long before that wasn't helpful, so I tried to then delete my contacts from Outlook and learned I had to do it via Outlook Contacts online. Easy, no problem I thought.. Soon I learned that I had to delete them one by one. Could not "Ctl. A" or right click and "select all" and click delete. Ha Ha...are you serious? Are you kidding me MS?... I had to manually click "delete" and click "yes I'm sure" for 345 contacts??..useless...

I don't know if I like the idea of sharing documents between machines, especially if it just shares the document anyway if you don't accept or decline in time. That doesn't sound very secure to me.

If this is the top 5, how ugly would have been the other features/changes?

it would be really nice if the edge has some opera browser feature like pop up video, vpn or even the data manager

Fluent designs is a nice touch along with those new features, but FFS,. Fix the bugs and glitches!!!!!!!!

Microsoft should include a video editing software in a future update, it's crucial and it's a huge pro!