Windows 10 'Redstone 4:' The 5 best new features and changes
The latest version of Windows, Windows 10 "Redstone 4," is coming this spring as a free update, with a bunch of new features and changes. Here's a list of our top five.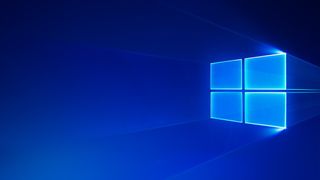 (Image credit: Microsoft)
Windows 10 Redstone 4 development is starting to wind down, meaning we've probably seen most of the significant upcoming changes already get implemented into the latest Insider Preview builds. So, from what we've got so far, here are the five best new features coming in the next Windows 10 update.
Related: 4 things we really don't like about Windows 10 'Redstone 4'
Timeline
The biggest and most exciting change coming in Redstone 4 is Timeline. This is Microsoft's new "glorified recent apps screen." It pulls in all your activities across your devices up to 30 days and allows you to pick up exactly where you left off in any app that supports it. It stores browser history, opened documents, locations visited in the Maps app, articles read in the News app, and more.
It syncs across all your devices, meaning you can resume what you were doing on one computer on all your other computers logged into the same Microsoft Account. It lives in the Task View area and is one of the more helpful features being implemented into Windows, especially if you have multiple Windows 10 devices.
Fluent Design changes
In Redstone 4, Microsoft focused on bringing its new Fluent Design System language to more areas of the OS. In this release, you can find elements such as Acrylic in the Taskbar, and Reveal effects in the Start menu, Calendar fly-outs and in more of the inbox apps that come with Windows 10.
Microsoft also updated the designs of several in-house apps, including Settings and Edge. Settings now features an updated, more minimalist design with Acrylic and Reveal effect, and the same goes for Edge with the title bar now being "more Acrylic" than in the past. My People now features the same Acrylic effects, and the OS just looks better.
My People
My People has been somewhat underwhelming. Launched in the Fall Creators Update, My People has seen zero interest from developers, with no apps in the Microsoft Store supporting it. The only three apps that supported it currently are Mail, People, and Skype. However, that hasn't stopped Microsoft from improving the feature in this release.
Microsoft made My People a lot easier to use in Redstone 4. You can now pin more than three contacts to the taskbar, and you can organize contacts pinned by dragging their icon left or right. What's more, you can drag new contacts out of the My People Hub and directly onto the taskbar, and vice versa.
Nearby Share
A smaller yet useful new feature in Redstone 4 is Nearby Share. This allows you to share files between devices that are physically nearby, without going through the hassle of having to send it via an email or moving the files onto a USB drive for transfer. Nearby Share works with Bluetooth and picks up other devices that are nearby that it can share files with.
The other device receives a notification that a PC nearby is attempting to share something with it, and that PC can accept the file or decline it. Then, after just a few seconds depending on how large the file is, that file will appear on the recipients PC. It's super simple and intuitive, and it works just like you'd expect.
Microsoft Edge
As with every Windows 10 release, Microsoft has updated Edge with new features, changes, and improvements. Its design, as mentioned above, has been tweaked with new Reveal and Acrylic effects, its Hub area has been redesigned with a more clean and simple UI, EPUB support has been updated with a brand new reader, and a whole lot more.
Most importantly, Microsoft says it is introducing progressive web apps (PWA) support in Edge with Redstone 4. This is a big deal, as Microsoft and Google appear to agree that PWAs are the future. PWAs are very important, and it's great to see Microsoft adopting support for them in Edge. Edge has also been improved under the hood, so it should perform better in Redstone 4.
Related: 4 things we really don't like about Windows 10 'Redstone 4'
What are you most looking forward to?
That's our list of the top five features and changes coming in the next Windows 10 release. What are you most looking forward to?
Get the Windows Central Newsletter
All the latest news, reviews, and guides for Windows and Xbox diehards.