Tune in to Microsoft's Xbox Daily E3 stream right here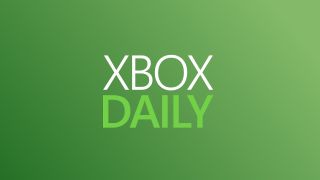 Microsoft's E3 2017 briefing may be over and done, but there's a full week of Xbox Daily streams ahead. The third kicks off today at 1 p.m. PDT / 4 p.m. EDT, and you can tune in via the video embed above.
The Xbox Daily streams focus on showing off more clips from the games featured during its main press conference, interviews with developers, and more. So far this week, we've seen our first look at the first Halo Wars 2 expansion, an upcoming revamp of Xbox Live avatars, and more. It stands to reason that Microsoft has a bit more up its sleeve for Xbox fans as the week wears on.
Windows Central Newsletter
Get the best of Windows Central in your inbox, every day!
Dan Thorp-Lancaster is the former Editor-in-Chief of Windows Central. He began working with Windows Central, Android Central, and iMore as a news writer in 2014 and is obsessed with tech of all sorts. You can follow Dan on Twitter @DthorpL and Instagram @heyitsdtl.
Definitely getting State of Decay2 and Far Cray 5 among other games

Microsoft e3 this year was a major disappointment. They have proved once again how out of touch they are with consumers

The $499 price tag proves they are out of touch. The Xbox didn't start selling until it dropped below $400.

$499 is a bargain for what your getting. To build a comparable PC you'll spend almost that on the graphics card alone. GDDR5 RAM isn't cheap. If you think it's expensive, you're not the target. Same could be said for the for the Elite Controller, yet that is still selling strong with very little price reduction since launch.

You don't need to spend much on a graphics card to get 6 million teraflops. Actually when they announced the teraflops someone said that there's does 8 million teraflops. Also if people want high end gaming they aren't gonna goto the Xbox they are gonna goto pc for that. Also most of the 22 "exclusive" games are only exclusive at launch. So ya this year was horrible for Microsoft at e3 but then again for a company that can't get moble to work its no surprise. Sad thing is i was hoping for Microsoft to get there act together cuz i hate the ps4 but my pc blows the Xbox one x out of the water so I'm all set

This is Windows Central, not Ps Central.

I really dont think you watched the same conference as everone else, and it looks as though you like to complain for the hell of it. Where i live there is not chance i can build a PC that gives the same specs as the Xbox One X for the same price, so yes i will be going for the console as the price is awesome and i work all day on a PC so i honestly prefer playing games on console. Your preferences are not the same as mine or many others so why on earth are you trying to force yours onto the rest of us?

Defintely NOT out of touch and not overpriced. Resurrecting original xbox games will be cool! However, to contradict myself I can't seem to shake the notion that this could be an ulterior motive to possibly supply some stock to the "games with gold" routine. They are stuck doing doing that now and there are only so many Assassin's Creed games to give away. I'd be willing to bet once the originals start getting pumped out, expect to see quite a bit of them in the rotation. As for the One X, its the same deal as having options on a truck. Sure you can haul your trailer with the V6 but they know if they offer a hemi and leather seats, someone will buy it. Is the hemi worth it? Probably. Do you need it? Probably not.

And the PS4 Pro was at what price when it came out? i mean seriously complaining about the price tag jus seems irrelevant.

Sony showed off half the games that Microsoft did, made some half a--ed excuse that they are trying to protect young players as the reason for not allowing the biggest game of this time, if not of all time - Minecraft, didn't talk about their biggest IP, TLOU2, rehashed repeatedly delayed games, and stuck with a console that, while good, will be far behind Microsoft's offerings, and it was Microsoft that was disappointing? Some are complaining about the price of the XBOX. And yet, so many forget how the PS3's lowest edition was the same price when introduced. And that was 10 years ago, and after including inflation, would be much more expensive, didn't match the promises made and didn't even produce the capabilities available at the time such as 1080. The newest from Microsoft, at 4k games, HDR, Atmos, 4K movies, and so on made Sony the disappointment.

The hardware overview was very interesting.

I think everyone was expecting some Halo news or Gears of War, but The Xbox X was a big reveal, backwards compat, and some exclusive titles, better than Sonys short but Sweet iteration, but they still had some good games, even they were missing The Last of Us...which I'm sure everyone was expecting....

Sony is very famous for TBA in everything. GOW has been in E3 for 4-5 years. :) Talk and no show

i didn't wach the daily show today. i did monday. :) somedays i have to work.