Twitter will now let you share your list of blocked accounts with other users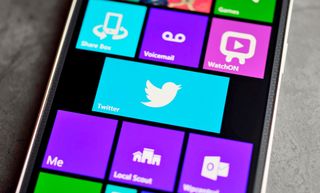 Twitter has announced that users of its web app will now be able to share their lists of blocked accounts with others. This initiative is an extension of Twitter's anti-harassment tools, introduced late last year. Now, if you want, you can export your list of blocked accounts, sharing it with another user, letting them block multiple accounts at once.
From Twitter:
Twitter has been making attempts to step up security for its users in the last few months. In addition to new anti-harassment tools in December, the company also made policy changes in April to protect against abusive users.
Source: Twitter
Windows Central Newsletter
Get the best of Windows Central in in your inbox, every day!
What Twitter needs to do is update their WP app that gives no notifications and is a pain to use. Not that I use Twitter often, but it would be refreshing to have a fully functional app.

I remember that MS showed a picture on Build, where they showed several partners who were making universal apps for Windows 10. Twitter was one of them.

I saw that too. It seemed promising.

no notifications its a real PAIN

Try log out and again login or reinstall the app, something of that should help.

that helps for a few hours, then notifications stop working again. I've tried that multiple times, even soft and hard resets. I could never get notifications to work for more than 1 day.

No problems with notifications on Twitter WP app.

Works well for me......i think its ok!

I never had issues with notifications with Twitter on my Lumia 1020

No problem with notifications EXCEPT that you don't get notified when someone replied you using the new retweet option which is available in other platforms.

Twitter notifications have been broken for a few weeks for me now and others.

True, haven't been getting notifications for a few weeks now so it must be broken.

Still waiting for video upload and new retweet option. I believe that will be implemented in a few nex years. :D

For quote tweets you can always do it manually by copying the link to the tweet. Not practical but it works.

Twitter & Instagram y u no love WP??

I'd punch a dolphin in the face for landscape support in your app, Twitter.

great, now they just need to update their app so that it has notifications again...

I thought there came an update to fix notifications.......Come on! Update pls

Scream so hard on twitter itself so that they have to listen....

Blocking user on twitter are pretty useless , unlike facebook. Btw for wp user I advise you to use the Twitter client like Aeries , Tweetium or the latest client , Fenice. Hard to say which one is the best at the moment.. Imo the official one sucks compared to IOS & Android OS due to lack of update.. One more thing , I found out that the twitter account for mobile support that they attached in WP Twitter apps (go to setting>about) already dead/deactivated (Idk when). They've got a new support page already.

I use Tweetium as my main app. I needed to "subscribe" to Tweetium Pro to get notifications but it's worthy since it's an universal app and it syncs more than one account (I have an account for my website as well). I've tried Aeries, Fenice and (my favorite) MeTweets, along with others, but they all have issues with notifications.

I agree with that notification issue.. Only MeTweets and Tweetium are working well..

Twitter app is absolutely dog shit on these phones. Hate it! I use this the most and it kills me.

Twitter should update their app, we want the time line and support for GIF and videos

Well now people who only want to hear from people who support their positions can help others be narrow minded as well. Now next time something like Gamergate explodes the quieting of dissidents will easier.

Well it goes both ways, just like analytics.

I love that Twitter is giving these "tools" to developers to improve users' experiences. So now developers are supposed to jump on this after Twitter has been squeezing the life out of 3rd party clients? "Please come up with dozens of innovative ways to reduce trolling. We will incorporate the best methods in a future build before choking you out."

Why would they do this again

Cant understand why the heck is this article published on a Windows centric news site :|

Just to begin... The actual Twitter app sucks! Better do something about it to solve bugs and make some improvements instead of this useless stupid things... :)
Windows Central Newsletter
Thank you for signing up to Windows Central. You will receive a verification email shortly.
There was a problem. Please refresh the page and try again.