New this week on Xbox One: EA Sports UFC 2, Sheltered, and more!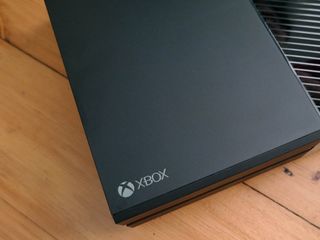 Every week, new games are released for the Xbox One. Whether they are indie titles or AAA titles, we want to make sure they're on your radar. So get your wallet ready and clear some space on your hard drive. Let's take a look at what's coming out this week for Xbox One.
EA Sports UFC 2
EA Sports launched EA Sports UFC back in 2014 after acquiring the UFC license from a financially-troubled THQ. The game received mediocre reviews from most gaming outlets, but EA has promised a better experience this time around.
EA Sports UFC 2 features new gameplay innovation within it's four key gameplay elements; grappling, submissions, defense, and, of course, knockouts. Perhaps, the biggest new feature of the game is EA Sports highly-acclaimed Ultimate Team mode. In UFC Ultimate Team, you create and customize a team of five players and take on other teams as you try to claim the title belt.
EA Sports UFC 2 punches its way onto the Xbox One on March 15.
Sébastian Loeb Rally Evo
Sébastian Loeb Rally Evo comes from the developers of past World Rally Championship games, Milestone. The game features input from the nine-time champ himself as well as some of his iconic cars and liveries.
The game released late last year for PC and received lots of mixed reviews mainly for the game having such a substantial amount of content but being visually underwhelming. Sébastian Loeb Rally Evo touts that it has over 300 kilometers of 'real roads' to race on and 15 different game modes for you to explore those roads with. So if you're a fan of Rally games this game will be right up your (R)alley and will give you hours on end of playtime.
Sébastian Loeb Rally Evo becomes available for the Xbox One beginning March 15.
Sheltered
Sheltered has been on the Xbox One since August, but only through the Game Preview program. Well today, the post-apocalyptic management game gets a full release on Xbox One as well as other platforms.
In Sheltered, you take control of four surviving family members, and you must fulfill their wants and desires. Decisions you make will have an impact on them physically and mentally. One wrong choice and you could end up losing a family member forever. How long can you keep this strong-willed family alive?
Sheltered receives its full game release on March 15.
101 Ways to Die
Ever wonder what it would be like to have your own lab and run tests on your patients? I didn't think so, well, at least I hope you haven't... Aaaanyway, 101 Ways to Die allows you to put that idea into practice.
In the game, you play as an assistant to a mad scientist who is trying to restore old recipes from a damaged book. The problem is, this isn't a cookbook. Instead, it's a book on how to exterminate enemies in the most stylish way possible. 101 Ways to Die plays as a physics-based puzzler that has you manipulating the environment (and your test subjects) as you try and pull off some crazy death sequences.
101 Ways to die launches onto the Xbox One March 18.
Shantae and the Pirate's Curse
Everyone's favorite half-genie hero is back as she tries to rid the world of evil again in Shantae and the Pirate's Curse. After Shantae lost her mystical powers in the last game, she must defeat the Pirate Master with human weapons and has even enlisted her arch-nemesis Risky Boots to lend her a hand to save Sequin Land.
Gameplay-wise, Shantae and the Pirate's Curse is a platformer that has you shooting, charging, and hair whipping enemies from their existence. Can you save Sequin Land from its utter demise?
Shantae and the Pirate's Curse hit the Xbox One on March 16.
Get the Windows Central Newsletter
All the latest news, reviews, and guides for Windows and Xbox diehards.