Update for Windows 7 and Windows 8.1 allows you to switch to Windows 10 with ease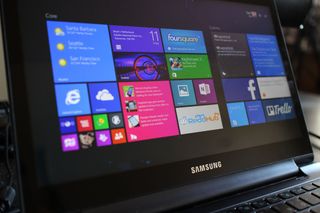 Microsoft has rolled out an update to those on Windows 7, Windows 8.1, Windows Server 2008 and Windows Server 2012 R2, making it easier for those on the older operating systems to switch to Windows 10.
The optional update — available as KB3112336 on Windows 8.1 and KB3112343 for Windows 7 users — adds improvements to the Windows Update Client, ensuring a smoother transition to Microsoft's latest offering. From Microsoft:
If you've faced issues with upgrading to Windows 10 before, grab the update from Windows Update and let us know if you're able to switch to Windows 10.
Source: Microsoft (KB3112343) (opens in new tab), (KB3112336) (opens in new tab); Via: WinBeta
No Media Center, No switch

Yup. My server is staying on 8.1 for just that reason. I'm not married to media center but their is no direct replacement in 10 or on the Xbox one. So, until there is it's MCE and 360 for me.

Windows 10 is nice and the XBox one is nice, but I haven't found a free, direct replacement for Media Center. MS died a little to me when they killed off MCE in Win10. Still, time marches on and I'm working with Plex and looking for a good recorder.

Agreed, thanks for the list of updates to block on a few machines ! Man, if Microsoft would open up the eHome team today and extend media center (if if it was an optional piece), allow all sources on the Xbox one all in a guide...it would be freaking epic...

I was using it, but stopped getting updates to the guide for OTA channels. That's why I switched. My OTA tuner offers a basic app to just watch live tv, no DVR functionality or guide.

I can't wait until they cancel a program that you use everyday...

I can't wait until they cancel a program that you use everyday...

Start Menu perhaps(Again) :D

they are alternatives, so stop being drama queen, you only don't want to use other things and just complain about it. ​if a company cancelled a program I used then I would find an alternative or I would use my version until it's supported in the most recent version of Windows.

Please provide a list of alternatives that are comparable. That would be helpful. It's obvious you have them at your finger tips. But obviously you're not understanding what's he's saying. He has a product that works. Why would he move to another product that doesn't provide something that works?

plex, kodi, mediaportal. Three right off the top of my head.

VLCs another good one, its also directly avalibe on the windows store. https://www.microsoft.com/en-us/store/apps/vlc-for-windows-store/9wzdncr...

@Asskick Reviewed those you mentioned. And I'll pass. MC still better. Thanks.

I'd never thought I'd witness someone saying that

@Hiswona, check the forums. You'll be surprised at what you will find in regards to WMC .

Its sad but many of the decent w7 pvr software died off due to wmc lol

When they have good cable card and extender support let me know.

There is media center on Windows 10.
Just search in start menu. No problem. I was concerned too since I am heavy user of media center.

There is NO Windows Media Center in Windows 10....There is a 3rd party hack that will install it but, it has issues with Protected (DRM) content and exenders but, it does work pretty good.

only Windows Media Player but no Media Centre

There's FULL instructions on how to get WMC back onto Windows 10.

Then what are you gonna do when they End support for Win 7? just curious. Have a great day and Happy Holidays.

For you and the other few dozen people in the world who still use Media Center, is **is** possible to get it up and running under WIn10. https://www.google.com/search?q=install+media+center+on+windows+10

Yes it's awful because there are no alternatives. Oh wait...

Glad it's optional. Instant hide. Personally, if I want to change os I'll buy. Thanks for trying to help though.

"This update also improves the ability of Microsoft to monitor the quality of the upgrade experience." Big brother is watching..... Instahide.

Paranoia much ? How else do you think they can diganose how updates install on different PCs ? Do you think the regular user will sit and search a way to give feedback to MS for a thing that will not work properly? No, that user will go on a forum and bash how badly the MS software is.

Test it with q&a and with the major OEMs and their drivers. You know, like how they used to, before they fired most of the q&a and left it for the dev teams to pick u up the slack. If a, as you put it, "regular user" has a problem, then sort out the mess that is the Microsoft support centre, get the knowledge base in order and hire back customer support. You're right, why should someone THAT PAYS have to deal with a mess?

Actually a Q&A departamanet can`t cover everyhing. The PC variations are so vast that you cannot possibly cover all the variants. This is why the Insider program is a total success, users with tons of hardware variations get to test it and report problems and not even like this you can`t be perfect. A Q&A depertamanet would work if MS decides to control the hardware like Apple does, but this is not the case. And most of the times the problme is the user and how he manages his PC, i know it because i was reparing lots of PCs from my friends ... and believe me ... the hardware and the OS was just fine ... the user was the problem.

What are you hiding? People get scared unnecessarily now.

This is getting ridiculous. People expect complex software to work flawlessly, complain when it doesn't, yet complain when data is collected to make sure it does. Privacy is no doubt a very important issue but there comes a point where you're probably better off just hiding under a rock. By the way, if your distrust of Microsoft is so extreme I hope you are being consequent and uninstall all MS software, including Windows 7.

Actually I disagree a lot, as Microsoft protects privacy much better than Google does, Microsoft user data is stored in offshore data centers which are not restricted to US law, this makes our privacy a lot better than Google's.

Let me your mind at rest, theefman. Analytics are used in pretty much everything. The channels you watch (you can opt out from tailoured adverts on providers, but you will still get adverts), the music you download and listen to. How do you think you get served content that you like? Of course there are two sides to every story and analytics can be used for nefarious purposes. So yes, analytics are everywhere.

No that's cool - I'd rather msft hire back all the q&a they fired. I'm not going to be their guinea pig. They should roll out a working os, tested under all tested variables, and leave it at that. I should choose whether I'm a tester. And I don't spend money of beta rubbish. Now, if someone gets w10 for free - well being an analytical tool is the cost of the os. For people that pay this should be an option, disabled as default. And for people that keep talking about privacy as though there is an expectation that they're is none of that one should go hide under a rock, well you have my sympathy and pity.

Completely agree about paid licenses and the QA testers. As not everyone is going to test the o/s under every scenario imaginable. For free users there will always be give and take. Because nothing is free in this world, there is always a cost be it time, effort or money or a combination.

Tested under all tested variables? You mean the millions of combinations of hardware and software and configuration changes made to each users machine? Yeah that ain't happening. Literally no one tests that way because it's impossible. It would be funny if you used any search engines or Gmail.

How do i update a pirated windows 8 to 8.1 and then to 10? I heard that it was free for non genuine users also.

Just upgrade it to 10. No need to go through 8.1

I think win 8 is not directly upgradable to win 10.

It is with the Media Creation Tool, not directly from Windows Update, though.

To the point I know, it's impossible.

If you have a Activated Pc ( May be Genuine / Pirated ) then use Media Creation Tool & Choose Upgrade Option..
You'll get a activated W10..

What do u mean by activated pc? I am using the pc since past 1 year.

Follow these steps to see whether your Pc is activated or not :
Go to My Computer : Right Click - Properties - In The Bottom Left Corner You'll Find : Windows is Activated / Not Activated..
.
If it is really activated then use " Media Creation Tool " & Choose Upgrade option..
.
If you found any problem upgrading through Windows 8 then you should 1st install Windows 8.1 ( Using Windows 8.1 Media Creation Tool ) - Activate That OS ..
.
Then use " Windows 10 Media Creation Tool " - Choose Upgrade..
.
Note : If you've a Non - Activated Windows 8 / 8.1.,
& if you choose upgrade -
Then you'll get a Non - Activated Windows 10..

Thought Windows update. It will be genuine in Windows 10. I got Genuine W10 when I changed my serial via Windows activator after Windows told me that it wasn't genuine. So now it is. :) Send from Windows 10 Mobile.

Try your luck with media creation tool (will only work if you've got it activated by some means, that is windows 8 doesn't show you're running non genuine and stuff like that)

Oh my goodness! Buy a legit software on ebay/g2a. They are cheap now. You can't spend $20-$25?

The sad thing is that W8 was offered for $15 directly from MS for the first 6 months. I still can't believe ppl chose to pirate when it was so cheap

If you're using a desktop its not possible, but If you have a laptop, is much easier to do since you can use the recovery partition to restore to factory settings to get a Windows 7 or Windows 8/81 valid license and you can upgrade for free.

I have a very old HP Elitebook 6930p laptop running Windows 7. Should I update to Windows 10? Will that affect the performance?

Depends on specs , my desktop was pretty old as well but windows 10 is running smoothly... Try and if it doesn't work properly go back to 7(within a month)

Upgraded from 7 to 10 on a dell inspirion 537 desktop and a Asus x44h laptop. Both are core I3 4 gig ram and showing grey hair hehe.. They both the better for the upgrade smoother and faster, the dell was a upgrade the Asus was upgraded then clean installed. The upgrade experience was problem free on both.

Depends how old is it. Some Intel graphic drivers need a little persuasion to work with Win10.

I think it's 7 year old. It's Core 2 Duo 2.53 and has 2gigs of RAM.
I use it mainly for browsing, Skype, Office and things like these, but it would be nice if I could get some apps and games from the store.

10 will run fine, but if you find some ram cheap on eBay, it would run great.

Also if hp still enables raid by default it may have trouble as intel has yet to provide proper reference drivers for older controllers

Actually 10 is much more resource efficient than 7.

Windows 10 runs well on even older Atom processors. I have a Samsung SmartPC 500 that runs just fine.

If you upgrade, make sure you uninstall any antivirus software, Windows 10 is not friendly with antivirus software on old hardware of less than 3GB of RAM and SandyBridge or older chips, specially those Celeron.

I have a ProBook 4520s (from around 2010 if I'm not mistaken) which was extremely slow on Windows 7. I upgraded it to Windows 10 a month or two ago and it is now much faster.

How can i do this for my boss, he unable to do it for himself, how big is the update?

Use media creation tool, you can even download the update in your computer using it and then install it on his(or directly update his PC)... I believe the windows 10 update is approx 3gb in size but varies depending on the version of OS you currently have

Also the media creation tool has two options Windows 10 and Windows 10 N. Both contain two versions, the first contains pro and home.

AMD Graphics giving problem... Any solution ?

What kind of problem? What gpu? Upgrade or clean install?

If you have old switchable graphics that don't have dynamic switching then you can't use the amd card because there is no driver for fixed mode graphics on windows 10 Posted via the Windows Central App for Android

@ahmedjan87. You can use the card. I use it, I have AMD switchable graphics. I'll put up a tutorial sometime this week.

Hey, I would be extremely interested in that. HP laptop with A-series APU + 7000 GPU. Where will you publish that tutorial?

Thanks will try doing that.

"This update enables support for additional upgrade scenarios from Windows 7 to Windows 10, and provides a smoother experience when you have to retry an operating system upgrade because of certain failure conditions" Lol, this will provide a smoother experience if the upgrade fails the first time? What's it going to do, provide a very nice message to try to upgrade again?

Probably means if upgrade has failed before

It will probably show a message that actually means something.

You'd think this would have been done when Windows 10 was released. Whose binge head idea was it to address this now???

Until what date will w10 be a free update?

July 28th 2016, unless Microsoft decides to change it, of course.

Tried updating several times, going through all the motions but update never finalizes. Hope this fixes it so that I can skip a clean install.

If you have problem in downloading/ installing W10 then better use " Windows 10 Media Creation Tool "

This update is, IMO, a PIA to dismiss and has a dubious place in the update process. I feel that, since you will eventually have to pay for it, it is more accurately an upgrade.
I cancelled on my SP3 by declining to accept the terms. I could then uncheck the update. I did this because I don't feel that W10 is an upgrade from a touch perspective yet, still hoping.
On my older Dell that serves as my media server (plex), accepted the terms figuring I would be able cancel before upgrade. Not so much. After downloading the upgrade I was given the "option" to reschedule for up to 7 days.
Fortunately, after a plex software update, all is well, I simply feel this was a cheezy way to push an upgrade. I have a Calendar event scheduled the week before the "free" upgrade expires and will make my decision on the SP3 (daily driver) by keeping my SP2 in the fast ring until then.

Not sure if this update has triggered it but as of yesterday both my gaming and work PCs are now allowing me to do the Win10 upgrade - both previously only gave me the notify me when ready box in the upgrade app. My guess is that this is to remove the queue for the update and to allow anyone to update with Win7/8.1

Try the Media Creation Tool, which essentially lets you jump the queue.

Windows Server to Windows 10?? That's cute, but I don't think so... Speaking off, how come you guys never talk about server?

This is a Windows consumer magazine, if you're looking for server stuff go to technet.

Now?? I at least wasted 30GB(more than 10times) and after i finally got it with difficulty, now they release an update. Lol. It might help othrs. Good job MS :)

Appears MS are damned if they do and Damned if they don't with some people... I do like a lunch time chuckle, this place always provides it somewhere :D

Go find some XP and Vista users who want this crap. Leave those of us happy with what we've got and not wanting "upgrade" headaches alone!

I'm confused about the Windows Server portion of this? Why would 2008 and 2012 R2 need an update to Windows 10?? Edit: Just saw Pepperdotnet's comment about 2016. That makes more sense, although I'd like to see how they deal with the Server License and CAL implications.

I'm waiting on NVIDIA to update their drivers for my slim line PC

I just installed 8.1 on my netbook. I knew this was something to do with the Windows 10 upgrade. I don't want 10 cuz of constant updates. Oh well, I installed it, don't really care. Windows update is on manual mode anyway.

Windows 10 remains. In ongoing development or hasn't anybody else noted. On Windows 10 mobile the same applies that is " Ongoing Development"

My Windows Pro Surface (1) got the following error messages: Code C190020C (2015-12-02 11:48) Code 80070006 (2015-12-02 13:59) I'm trying another attempt now, but I'm beginning to think I'll have to do a clean install for this computer. -Phil

Testing the definition of insanity: 80070006-2000C - 2015-12-02 15:05 Does anyoen have any idea what