Many people associate VAIO with Sony, but the company has been independent since around 2014 (Sony is now a minority partner). The famed Japanese laptop maker has been making a comeback with ultra-portable designs like the recent SX12, which is sold in the U.S. Japan, and Brazil.
But perhaps the most famous laptop it made is VAIO Z – the premium laptop last seen back in 2017. The VAIO Z is now back for 2021, and it is honestly ridiculous (in a good way). While other laptops go for thin and light but skimp on the processor, VAIO doubles down by using Intel's most potent laptop chip, the 35-watt 11th Gen Core i7-11375H (equivalent to a Core i9-10980HK).
I have spent a few days using the latest 2.32 lbs (1.06 kg) VAIO Z, and its design, quirks, and performance are unlike any other Ultrabook on the market. Here is what you need to know about it.
Bottom line: A super light 14" Ultrabook built using carbon fiber but with the heart of a workstation, VAIO Z is unlike any other laptop on the market. The highly color-accurate 4K HDR display, excellent keyboard, and slick design is the perfect power laptop for those who want the best. It is Japanese engineering at its finest but at a high price.
For
Extremely light, but also powerful 35W CPU
Fantastic 4K HDR display
Excellent typing
Unique and stunning design
Against
Extraordinarily expensive
Intel Iris Xe Graphics only
Can get noisy under load
Just the specs
VAIO Z (2021): At a glance
Windows laptops are broken into various categories. Broadly speaking, Ultrabooks are light, thin, and rarely have a discrete GPU. They also use 15-watt or 28-watt Intel U-series processors. Workstations and gaming laptops, like the Dell XPS 15 or Lenovo X1 Extreme pack beefier 35- to 45-watt H-series processors, but also have a discrete NVIDIA graphics option.
Few laptops cross both categories, but that is what VAIO Z does. It is a super light 2.32 lbs (1.06 kg) Ultrabook, but it has an H-series processor found in gaming or workstation laptops. It is a rare combo designed for working professionals who want a powerful CPU but don't need the bulk of RTX graphics.
Swipe to scroll horizontally
Category
DeviceNameTKTKTK
OS
Windows 10 Pro
Display
14-inch UHD (3840 x 2160) HDR
16:9 DCI-P3 100%
Anti-glare, non-touch
Processor
Intel Core i7-11375H (35W TDP) up to 5GHz
Graphics
Intel Iris Xe Graphics
Memory
Up to 32GB LPDDR3x (4,266 MHz)
Storage
Up to 2TB PCIe Gen 4 SSD
Front Camera
720P HD with Time-of-Flight sensor
Privacy shutter (manual)
Security
Windows Hello IR (face)
Fingerprint reader (power button)
Connectivity
Wi-Fi 6
Bluetooth 5.0
Ports
1x HDMI
2x USB Type-C with Thunderbolt 4
Mic/Headphone
Audio
Dual speakers
Battery
53 WHr (Up to 10 hours)
65-watt Type-C AC charger
Dimensions
320.4 x 12.2~16.9 x 220.8 mm
Weight
1.06 kg (2.32 lbs)
Colors
Signature black
Price
$3,580 to $4,180
VAIO uses some incredible engineering with the VAIO Z. While Lenovo uses Carbon Fibers in many of its ThinkPad laptops, VAIO uses a new "three-dimensional molding" technique effectively makes the entire laptop chassis Carbon Fiber instead of just the lid and bottom. VAIO can now curve the Carbon Fiber around the edges as three-dimensional structures instead of just flat 2D panels. This ability allows the VAIO Z to be both incredibly light but also tough and rigid. It's also likely why it is so darn expensive.
Image 1 of 2
Indeed, VAIO puts its laptops through extreme quality testing with bending, drop, and flex tests, and the VAIO Z complies with the MIL standard (MIL-STD-810 H).
Besides the powerful H-series processor, VAIO uses PCIe Gen 4 for the SSD, which more than doubles traditional Ultrabook read and write speeds (more on those below). RAM starts at 16GB LPDDR4 but can go up to 32GB (onboard).
The display is a stunning 4K UHD (3840 x 2160) anti-glare non-touch. It is extremely color accurate and features HDR for higher-contrasting colors and video content. The display can tilt back 180 degrees to lay completely flat. A shortcut button flips the display and the trackpad letting the person opposite you see the screen for presentation purposes.
Ports are scarce with just two USB Type-C (Thunderbolt 4) and a full HDMI port, which is still used extensively in Japan and in business markets where this is aimed.
The overall design is familiar to the VAIO series, with a rear lifting mechanism that allows more air below the laptop and an angled typing experience. You can open VAIO Z with one hand too, which is a nice touch. Venting is unique with dual fans and a right-sided intake and left-side exhaust with some residual venting in the rear (hence why so few ports). VAIO has some extreme copper heat piping to keep that 35W processor cool.
The keyboard is wide, spacious, backlit, and is set up for international use (US). The trackpad is unique in that it is non-physical and instead relies on two slight left and right buttons for clicking. It is a decent-sized one (a change from many Japanese laptops) with Microsoft Precision Drivers.
The battery is pegged at a smallish 53 WHr, typical for Ultrabooks, but on the small size for a device with a more power-hungry H-series processor.
An amazing design
VAIO Z (2021): What I like
The is nothing like VAIO Z on the market in terms of size, performance, features, and design. As is typical with premium Japanese electronics, you are paying for extreme quality control and precision manufacturing. VAIOs may look light and thin, but they are built to take a beating too.
The Carbon Fiber materials give the laptop an almost unearthly feel as it is both super light and unyielding. The brushed finish found on the premium version's lid gives it some style, and the VAIO logo is clean and minimal.
While I prefer 16:10 or 3:2 displays these days, the 4K UHD 16:9 on the VAIO Z is fabulous. Color accuracy is the highest for laptops in this class, with 100 percent sRGB, 87 percent AdobeRGB, and 99 percent DCI-P3. Brightness peaks at 408 nits, making this laptop very usable outdoors when combined with the anti-glare design. HDR and wide color gamut is also supported, making video and imaging content pop.
The VAIO Z's keyboard is one of the best I have used. It is spaced apart like how HP does its EliteBooks and Spectre series laptops with an ample 1.5mm of travel. When you open the lid, the rear laptop lifts, giving an angled, ergonomic typing experience. I love typing on this thing. This design also hides the lower bezel of the display, giving an overall pleasing all-screen look.
Image 1 of 2
VAIO also uses a new "fluorine-containing UV coating," which helps prevent fingerprints on the keyboard. As a result, unlike ThinkPads, the VAIO Z stays remarkably smudge-free.
The trackpad is tricky as it is an older style version with a non-clicking pad (but it uses Precision drivers with full gesture support) and two smaller left and right-clicking buttons below. It is spacious, and after a few hours, I had no problems adjusting to the layout.
Windows Hello infrared facial recognition worked flawlessly, although the front-facing webcam is merely OK at 720P resolution. VAIO ships this laptop with a Time-of-Flight (ToF) sensor so that VAIO Z can automatically lock and unlock depending if you are standing in front of it. ToF is an increasingly common feature of Intel 11th Gen series devices (sorry, AMD). It is fascinating as it gives a truly hands-free experience while improving device security.
Image 1 of 6
If facial recognition fails or the physical privacy shutter is engaged, VAIO added a fingerprint reader to the power button (top right of the keyboard), which also had a green power LED, as an alternative.
Performance is where the VAIO Z excels compared to most other Ultrabooks. The PCIe 4.0 Samsung SSD is off the charts fast with 6,517 MB/s sequential reads, and 4,388 MB/s write – effectively doubling any laptop SSD from 2020. The i7-11375H performs similar to a gaming laptop like the Lenovo Legion 5i 15 or Razer Blade Pro 17 and is quite ahead of any other 14-inch Ultrabook. However, Razer's impressive Book 13 still edges it out at times.
Thermals are superb. VAIO Z rarely peaks over 102 degrees Fahrenheit (39 degrees Celsius), a nice side effect of using so much Carbon Fiber. Under 3Dmark's Time Spy Stress Test (20x loop), VAIO Z passes with a 97 percent score, ensuring high frame-rate stability.
Battery life varies depending on how hard you push that 35-watt CPU. On PCMark's battery rundown test (Modern Office) at 150 nits of brightness, VAIO Z does alright at 10 hours and 42 minutes. But push that CPU harder while pushing that 4K display to 400 nits brightness with HDR, and you are more in the 5 to 6 hours territory.
Some powerful fans
VAIO Z (2021): What I don't like
There is not much wrong with VAIO Z, but few weak areas may bother some users.
The audio is far from the best, although it is better than previous VAIO laptops. VAIO puts two front-facing speakers on the lower front edge (just below the palm rests). They are not terrible, but they do pale compared to HP Specter, Dell XPS series, or Razer's Book 13.
While VAIO did a fantastic job of cramming a powerful 35-watt CPU into VAIO Z, the resulting dual fans can get loud (57+ dB) when in performance mode and heavily pushing the CPU under constant load. This is a laptop you will hear across the room if using the CPU to its full potential. That said, if you are using VAIO for productivity, on battery, set to recommended, and quiet usage, the fans are non-intrusive. (VAIO has software that lets you personalize thermals, fans, and quietness).
Image 1 of 2
Ports are also few and far between because each side of this laptop uses a fair amount of real-estate dedicated to keeping it cool. I would have preferred a Type-A instead of a full HDM as Type-C can serve as video-out these days.
Finally, there is the price. I find the quality and craftsmanship of VAIO extraordinary and worth the cost (if you plan to use it for a few years), but the eye-watering $3,580 starting price (16GB, 512GB) is super aggressive. If you want the 32GB model with a 2TB drive, you are looking at $4,180, making this one of the most expensive laptops on the market.
Army of one
VAIO Z (2021): The competition
There are no immediate laptops that combine extreme lightness with this 35-watt processor making VAIO Z a nearly one-of-a-kind Ultrabook. But there are a lot of notebooks that compete in other ways at far lower costs.
Razer Book 13 has powerful performance for its class, but it's nearly a pound heavier with a worse keyboard. You do get much better audio, a Type-A port (plus HDMI), a taller 16:10 display, and pricing starts at $1,200, making it much more accessible.
Lenovo's new ThinkPad X1 Titanium Yoga gets back to the crazy thin, light, and immensely flexible territory. It is a true 2-in-1 convertible, supports inking, and has optional 5G LTE while also pushing the extremes in design and pricing, starting at $2,900. But its CPU pales compared to VAIO Z's.
MSI's forthcoming Summit E13 Flip is also a slim convertible productivity laptop. It is still heavier at 2.97 lbs (1.35 kg) and has a slower (but excellent) 28-watt Core i7-1185G7 processor with more ports and a much larger 70 WHr battery.
Samsung's Galaxy Book S is lighter at 2.1 lbs (0.96 kg) and thinner at just 11.8mm. You can get 4G LTE in the version with a Qualcomm Snapdragon 8cx, which pales in performance to VAIO Z. An Intel version forgoes LTE but gets a bit better performance.
Finally, there is Lenovo's fascinating ThinkPad X1 Nano (review coming soon), which weighs only 2 lbs (962 grams) and offers either a 15-watt Core i5-1130G7 or Core i7-1180G7, both of which are not nearly as powerful as VAIO's. It only has two Type-C ports, but our initial usage leaves us impressed with the design and battery life. Pricing starts at just $1,350.
See more in our best Ultrabooks roundup.
Tough pricing
VAIO Z (2021): Should you buy?
You should buy this if ...
You prefer a super-powerful CPU, but don't plan to game
You adore VAIO's unique design and next-level engineering
You want a combo of extremely light with high performance
You want a rugged laptop
Budget is not a concern
You should not buy this if ...
You need a touch screen, inking, or a 2-in-1 design
You flinch at $3K+ price tags
You need long-lasting battery life
You don't do heavy processing
The all-new VAIO Z stands out from every other Ultrabook on the market, but it comes with a heavy price tag. The engineering and design here are highly respectable. I must admit there is something genuinely satisfying in using the VAIO Z. The display is fantastic, typing is perfect, it is crazy light and portable, and it's a flat-out great laptop. Frankly, I was sad when I had to return it.
VAIO rightly makes a big deal about that quality assurance, too, noting "All products are shipped after going through a process called Azumino FINISH, in which a dedicated VAIO engineer conducts approximately 50 quality checks." That may be hard to translate to costs, but it's one reason why VAIO is such a respected brand. Basically, VAIO is the Grand Seiko of laptops with a heavy focus on precision and excellence.
But its insanely high price is going to be hard to justify for many people. That is a shame as the VAIO brand, heritage, and craftsmanship are things more people should experience.
But if you don't mind the high price and you want the combo of one of the lightest laptops with a powerful CPU (though still behind Apple's M1), the VAIO Z is worthy of your attention.
Bottom line: A super light 14" Ultrabook built using Carbon Fiber, but with the heart of a workstation, VAIO Z is unlike any other laptop on the market. The highly color-accurate 4K HDR display, excellent keyboard, and slick design is the perfect power laptop for those who want the best. It's Japanese engineering at its finest, but at a high price.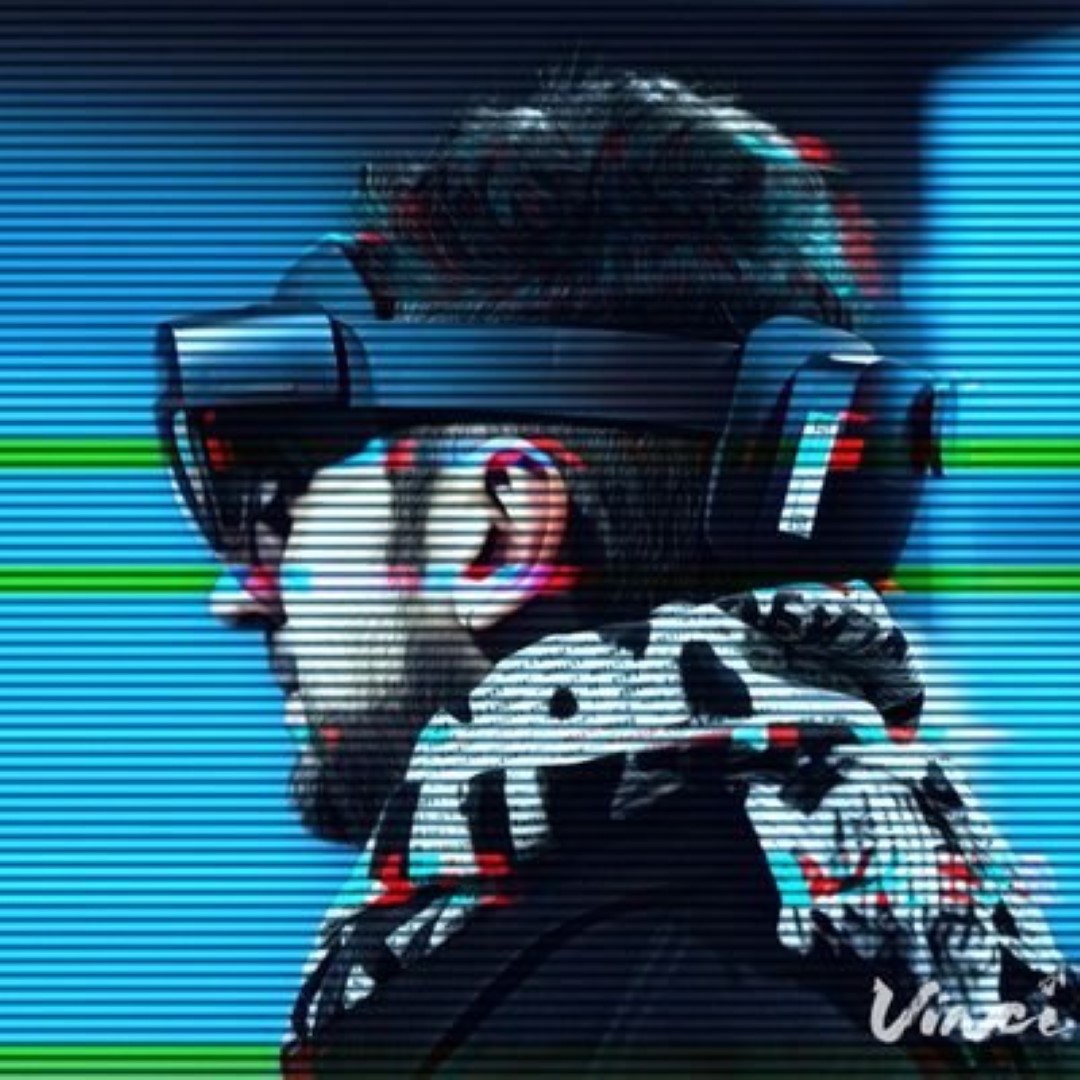 Daniel Rubino is the Editor-in-chief of Windows Central, head reviewer, podcast co-host, and analyst. He has been covering Microsoft since 2007 when this site was called WMExperts (and later Windows Phone Central). His interests include Windows, laptops, next-gen computing, and for some reason, watches. Before all this tech stuff, he worked on a Ph.D. in linguistics, watched people sleep (for medical purposes!), and ran the projectors at movie theaters because it was fun.