Verizon still on track to pick up Nokia Lumia 735 later this spring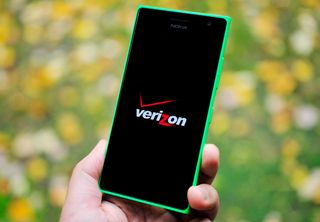 Windows Central has learned that Verizon Wireless in the US is still picking up the Nokia Lumia 735 mid-range smartphone, tentatively scheduled for a May release.
Windows Central first reported that Verizon would be grabbing the Lumia 735 back in September of 2014. By October, however, our sources had reported that the phone was delayed until "early 2015". Later in November, the phone was spotted passing through the FCC with Verizon's LTE bands, solidifying the intention of the carrier to stock the smartphone.
Up until recently, we had written off the Lumia 735 as coming to Verizon. Now, people familiar with the matter have informed us that the Lumia 735 is estimated for a May release.
If true, the timing falls in line with two other events, including Windows Phone 8.1 Update 2 and Build.
Waiting for Update 2
This morning, we reported that the second major update to Windows Phone 8.1 dubbed Update 2 (aka GDR2), would be pushed out to the Lumia 735 and Lumia 830. Details of which carriers and timing were not revealed, but Microsoft did confirm the plans for those devices. New remote kill-switch laws were highlighted as a reason for the update and a May timeframe would line up with an Update 2 release.
Interestingly, the Lumia 640 is also expected to launch on various US carriers, including MetroPCS, in May as well. This timing hints at a unified strategy to put Windows Phone back in the spotlight with multiple new device launches.
Build announcement?
Microsoft's 2015 BUILD developer conference also takes place April 29 through May 1. Verizon has traditionally avoided on-stage announcements of Windows products, opting for press releases instead. However, Microsoft could be planning a small proclamation of US carriers picking up new phones, including the Lumia 640, Lumia 640 XL on AT&T, and the Lumia 735 to help bolster their Windows message.
The Lumia 640, Lumia 640 XL, and Lumia 735 are all 'Windows 10 Ready' for the OS update due later this year.
Finally, we should caution that Verizon has a spotty history with Windows Phone releases. The Lumia Icon was slated for a fall 2013 launch but didn't come out until months later in 2014. Even then, promotion of it and the HTC One for Windows were tepid at best. As such, anything can change so we will await an official announcement before getting too excited.
About the Lumia 735
Announced in September, 2014 the Lumia 735 is the single-SIM, LTE variant of the Lumia 730. It features a 4.7-inch 720p (1280 x 720) OLED ClearBlack display and a 1.2 GHz quad-core Snapdragon 400 processor and 1 GB of RAM.
For storage, the Lumia 735 comes with 8 GB of internal storage, which is supplemented with microSD card support up to 128 GB and 15 GB of OneDrive cloud storage. The rear camera is a 6.7 MP shooter with ZEISS optics and a f/1.9 aperture. LED flash is also included. Up front, you'll a full HD 5 MP wide angle f/2.4 camera.
The Lumia 735 also features a removable battery and Qi wireless charging. It is currently unknown if Verizon has requested any additional changes to the hardware.
Windows Central Newsletter
Get the best of Windows Central in in your inbox, every day!
Daniel Rubino is the Editor-in-chief of Windows Central, head reviewer, podcast co-host, and analyst. He has been covering Microsoft since 2007 when this site was called WMExperts (and later Windows Phone Central). His interests include Windows, laptops, next-gen computing, and for some reason, watches. Before all this tech stuff, he worked on a Ph.D. in linguistics, watched people sleep (for medical purposes!), and ran the projectors at movie theaters because it was fun.
Seriously? That's really late, no?

Just give it free under contact. Its the perfect mid range device

Maybe a 1 year contract. I don't know how anyone would want to start a new 2 year contract now with this phone especially with Verizon's crazy expensive on contract plan pricing. And the 830 was recently free on contract and that's a better mid range phone than the 735.

It's debatable whether the 830 is better than the 735. They each have their pros and cons.

Really? The only pros the 735 might have over the 830 is the front facing camera and a smaller display if you like that size display. I get that for some a 5" display might be too big so the 735 could be perfect for them. And I do like the design and colors of the 735. But the 830 wins out with everything else.

735 has AMOLED screen with great sunlight legibility. 830 is only average in that department.

100$ pay as u go would be better,like they offered Moto g

That's because the Moto G is a $100 phone.

The Moto G holds up against the 735 pretty well. I think the only real advantage the 735 has is LTE and WP OS.

And the cameras. And the screen size.

Thought they'd released it and retired it already....... /s. And tbh, none of the devices mentioned are going to do anything to put WP back in the "spotlight', I'd bet they'll all be quickly forgotten as hype for new droids and iphones takes hold.

I don't care about iPhone, I don't care about what phones other people use, and I don't care about what people think about the phone I use. Most Android flagships are trying too hard to copy Apple, and I don't like metal and glass phones, they break too easily or look like shit after a few months because they get scratched up and dinged. And if you have to use a case, it is poorly designed. I like colourful polycarbonate phones, and I hope Microsoft keeps that tradition.

Cool. Been on at&t because they get all the best windows phones. But im paying $120+ a month. Was considering hopping to Verizon to join my moms family plan. Would drop my monthly bill by a lot Plan B would be t mobile. Have them pay off the rest of my contract, and give me all those juicy t mobile benefits. Issue is, tmobile's windows phone selection isn't to my liking. My hope is that a surface phone is announced for the fall on all 4 major U.S. Carriers. I foresee Microsoft doing this and killing the market. The surface is a reputable brand. And if they release a phone that has all the ports and necessary features to make it essentially a mini PC (aka pro phablet)... It'd be a hit. The key is getting it on as many carriers as possible. Leave the lumias to the carrier exclusives. Disclaimer: Currently own and love a 1520. Would upgrade to either a 1540 or surface branded phablet

If they relase the surface phone I don't see it making much success except the USA, at least in the beggining. MSFT isn't loved in the world.

$120 pcm O.O that is maaad that's twice the amount of the annual base bill for some contracts in the UK. What do you get for that?

I am on Verizon and pay the same. I get unlimited talk, text, and 10GB of data. I also own my Icon from the beginning, not under contract.

What do you get for $120?

You know, the usual. Unlimited text. 3gb of data. Lowest call min bracket with carry over, ass raping with no lube. *sigh*

$40(3gb) + $15(phone w/ unlimited talk and text)= $65
http://m.att.com/shopmobile/wireless/data-plans.html

Not sure what you're looking at. But my plan is no way near $65

The att link I posted u know at&t.com I'm on at&t so I know all about their prices. Verizon is more expensive too. I have 5 lines 30gb with roll over and unlimited talk and text $240

My plan comes to $85 before taxes n such. Then I have the next plan. Brings it actually to more like $140 a month. Includes 450 mins, 3gb of data and unlimited text. I need to look into this to see why its charging me so damn much. I know this month they added $10 to my bill cuz I went over 3gb of data

Yeah man im sure you can bring it way lower. That next plan $15 per line plus what ever phone u have $15-$30 with taxes and insurance probably would be $120. Knockout that phone payment and u would be in much better shape.

Seriously even for AT&T you're cheating yourself if you don't go in and have them cut that rate in half. T-Mobile is pretty decent too, just buy an unlocked compatible WP and you should have plenty of selection.

@jf.vigor I'm sorry, but you are getting royally screwed. For 80 per month, I get unlimited talk and text, with 3GB of data. If I added a phone via Next, that would bring it up to 100-110 per month. That said, I'm also looking to switch to T-Mobile, soon. I'd be switching back, as I switched to AT&T, but I'm tired of their BS.

You all on AT&T and Verizon are screwed by their pricing. I have been TMo customer from last 15 years (voicestream) I pay $90 for two lines unlimited talk,Tex international roaming. One line has 3GB rollover, other line has 1gb data.

Surface phone I want: http://www.pcworld.com/article/2907539/this-fake-microsoft-surface-phone...

At this point, they should just release this as Verizon's first off contract budget Windows Phone device. Verizon hasn't had one before correct?

Surprisingly, no, they have not before. This would be a good way to offset the other carriers with something different.

Verizon needs one. I have family members that go through on contract phones like crazy with Verizon and they can't see the benefits of buying off contract. I'd love to tell them to buy a cheap 520 or 635 but they don't have that option with a CDMA carrier like Verizon. It's cheaper than paying the insurance deductable.

I thought I heard rumors of an even lower-spec'd LG coming to Verizon as a 'budget device'... Any new info on that one?

Did Sprint give up on Windows Phone again after their lame attempt with the 635?

It's the only thing that makes sense.

Released in Spring, retired in Fall. Verizon, y u no like us?

Because they brainwash their sales reps to worship and push ios & android. Just like all other US carriers.

Brainwash is a strong word and not reflective of the sad reality, which is: Android and iOS resonate with young people. It is what they use, what they want, so it is what they sell/push when working. Sure, it is easy to blame the carriers "brainwashing" their employees, but the truth is less conspiratorial. Microsoft and Windows Phone are simply not seen as 'cool' so they are not pushed. All sales reps are the same: they push what the know, what they like, and what they use. There's no mystery there.

I guess we need pro WP sales reps in carrier stores. :P

No, we need first party apps like Snapchat. WP will never gain ground without apps.

It was gaining plenty of ground just fine before the Nokia acquisition. Back when there was cool marketing about low light cameras and other great WP features. People were curious. And there were a lot less official apps back then. We need something popular and game changing again to lure developers back. Hopefully whatever new devices come later this year and in 2016 have that and then MS can market the heck out of it.

You make a good point. I think in 2013 things were going well and looking very bright. Then pro-Windows Phone Ballmer got booted and anti-Windows Phone Satya got annointed and the whole thing collapse. Now all progress was lost and they're in a deeper hole than when they started.

Unfortunately its a vicious cycle. WP won't sell without apps and developers won't develop without sales. I'm hoping that Windows 10 will change this. Win10 phones may not sell right away, but if people start using Windows 10 on their laptops, desktops and tablets, they will most likely start asking for apps to use on those devices. Since there will most likely be a LOT of Windows desktops and tablets being used, the demand for apps should increase. Since apps created for Windows 10 desktops and laptops will also work on the phones, people may start buying the phones to coincide with their other devices. Once the younger generation sees what W10 can do, it might become the new "cool" phone to have. After all, lets face it, young people are always looking for the "next cool thing." Microsoft would do well to use that as their advertising ploy. :-)

In my few visits to AT&T retail stores, they have been great and never questioned my phone choice. Wish they were all like that. Let the customer buy what they want and just point out the pros and cons to each platform. Best Buy and other stores is another story. They just laugh at you for even mentioning Windows anything. It's rude and unprofessional!

Yea Verizon is nothing like that. I remember when I went in for the HTC 8x, they were questioning me and trying to push there android offerings on me and I just walked out ordered my 8x and my one m8 online. At least they don't stop me from clicking the confirm purchase button.

When I brought my Icon in to be activated, the woman said that this is the first one she activated. She was so surprised that it was so easy.

How has the M8 worked for you on Verizon? My dad has an 8X right now and constantly has sim errors, he's going to upgrade soon but has a bad view of HTC now. I'd like him to get an M8, since it seems like a super nice phone, and upgrade from the 8X.

Its the best windows phone that I've had. The camera isn't as bad as people say. Its super fast and great for quick pics, but if he is big on photography its probably not the one he wants. It truly shines though with media, especially music. Those speakers kill anything else on windows phone

It is a sad and frustrating reality. This perception is going to be hard to ever change!

Speak for yourself, im 16 and WP is my designated career someday.

I never feel like there is brainwashing either, but training is quite poor. My sister and I go into these carriers for Windows Phones with mounds of knowledge over the heads of sales reps. It's abundantly clear that they do not know the products, but at the same time, when the Verizon rep tells my sister that in 6 months, her ICON purchase was the only he made, it seemed pointless to reason the employees on things they simply haven't needed to know. It's like training them on flip phone, at this point.

As a Verizon rep at an indirect retailer, that isn't true. However, I will say that Verizon stocks less Windows Phones and promotes them less, for sure. They want to sell what makes them money. And Android and iOS sell more, so it makes them more money. Unfortunately, as a huge Windows Phone fan, it is super depressing to see the lack of attention Windows Phone gets, but from a business perspective, Verizon has been known to cut out what is risky, and just stick to what they know as a safe bet. Windows Phones are rarely on display or promoted because people typically buy them less, so they would rather put something on display that will sell more. It's a "chicken or the egg" kind of situation. If Windows Phone sold more, Verizon would absolutely support it. And Verizon wants to...kinda. Verizon would rather not rely so heavily on Apple and Android. They want more options, so the big manufacturers don't get too powerful. But without strong sales, Verizon sees it as a financial loss to support Windows Phone. It all sucks as a Windows Phone fan and a Verizon rep. Because I don't get to promote the devices I love, and the OS I love. It also doesn't help that Verizon doesn't actively train employees on how to use devices. It's more about how good are you at convincing people to buy stuff, than device knowledge. Less is more when it comes to technology. 90% of people don't care how a phone runs or what it can do. It's more of: do my friends have it? And is it simple to use? That doesn't fit us, because we are in the 2% of people who know about this stuff. The average person does not. I will say that I see T-Mobile and AT&T pushing Windows Phone more than Verizon. Verizon seems to have much higher standards for Windows Phone because they know of hot big the uphill battle is. So they want Microsoft to have an unbeatable product to compete better. Which is nice that they want that for Microsoft. Which is why they really don't care about Windows Phone 8. Windows 10 is muuuuuch more promising for Verizon. So they won't put any effort into Windows Phone 8 devices. The 735 on Verizon is a total surprise to me. From the vibes I was getting, Verizon wanted to wait until Windows 10 before doing any devices running Windows again. But I will say people would much rather buy a Samsung Galaxy S4 super cheap on EDGE or 2yr, than buy an 8GB Windows Phone for similar price. Sorry for the long-winded response :(

Appreciate the perspective, thanks!

Daniel, didn't last fall there was an FCC image leak revealing that Sprint would be carrying a 7 series Nokia Lumia? I'm kinda at crossroads. I'm eligible for an upgrade with Sprint come June. I've had the HTC Arrive and currently own the HTC 8XT. I was disappointed that Sprint didn't get the HTC One M8 with Windows. I was excited that they finally received a Lumia but the 635 isn't better than my 8XT spec wise. However I do want a Lumia device so that I be assured to get Microsoft updates. I'm debating leaving Sprint in June and moving to T-Mobile for financial reasons since I can probably tailor a plan comparable to what I'm paying with Sprint and the fact that T-Mobile seems get Windows Phones. But if this 735 will come to Sprint then I'll likely stay. Have you heard any more news on Sprint receiving any new Lumias this one or even possibily the 640 at a later date? Thanks

Excellent explanation and insight. Tnx.

+830 Thanks for sharing this!!

Probably a better point you can absolutely make is that Verizon REPS don't want to sell Windows Phone. Verizon wants Windows Phone to succeed...kinda sorta. But REPS are the cancer. My co-workers, and pretty much 99% of Verizon reps I know, push iPhone because most of them have iPhones. And usually managers (or at least all of the ones I've ever had) either use Android or both Android and iPhone. So when people ask for a good phone, they show them what they know. Barely any of them care about Windows Phone. There is training documents for Windows Phone. But no one reads any training stuff for any phone unless they really love the phone, or a manager tells everyone corporate is pissed at our service and wants to make sure we read up on training PowerPoint slides. Verizon looks at this as, "well we try to train our employees to sell Windows. I guess no one WANTS Windows." Even though the reality is that the reps don't care. They laugh at Windows (with no good reason), and won't try to sell it because they know nothing about it. They sell what they know. So that's where your idea of Verizon being brainwashed pretty much works. But it isn't corporate. Although I'd say I don't always agree with how corporate promotes Windows Phone. It's the reps. There is training for devices. But it's minimal and usually optional. Unless it's iPhone. iPhone and iOS training is usually mandatory in September. I even have a co-worker who didn't know Verizon sold Windows Phone devices until a customer came in asking for one, one day. He ended up steering the guy to buy an iPhone because he said he felt more comfortable selling that.

An interesting contrast - Working in an auto dealership group, all of our sales reps must watch hours of videos quarterly from the mfgrs on product. We are graded and have financial risk on the whole if individual training is incomplete. That's not to say the training is effective, but it is damn sure completed, with multiple sets of eyes on the progress reports. Its certainly not an apples/apples comparison - our compensation for sales probably outstrips that for phone retailers. But from a customer/client standpoint, the price, or size of the purchase on a month to month basis, isn't that far apart.

I appreciate your take, because I see the same mentality as Verizon reps everywhere. But tell me why Verizon would make a great phone like they Icon available then drag their feet forever to make wp8.1 available and never show nor promote it?

It never mattered how great the Icon was, unfortunately. I have the Icon, and my customers think it looks and works really well. But none of them ever heard of it before. The promotion never lasted, if it even ever existed. But worst of all, it was rarely (mostly never) on display. When people said they wanted a nice phone, reps who used the iPhone pointed people to Apple. Reps who had Samsung pointed people to Samsung. And no one really has any other brand. Maybe a sprinkle of LG or Motorola users out there. But that's it. They don't even THINK to offer Windows Phone. They think it is bad, and don't want the customer to return the phone, so they don't sell it. They sell what they know. And unfortunately, the commission on Android phones was on par, and sometimes far better than Windows Phone. For example, the HTC One M8 comes in Android and Windows. The Android version is cheaper on EDGE and on 2yr contract, so why bother trying to push a more expensive phone if the Android version is an easier sell? Right? You can't totally blame the reps. But in many ways, I do. Because they don't bother to learn about phones. They aren't phone experts. Maybe there's one rep per store that actively pays attention to phones like we do. That's the reality of phone sales. It sucks. :( So if reps don't try selling it, Verizon thinks no one wants it because no one buys it. So they won't promote it. They'd rather just discontinue it and put their money on something more profitable. They won't put money into it right away because they don't know how successful it will be. And once they see it isn't, they are even less likely to bother. Such a sad reality, but that's how it is. I love my Icon, and everyone I show it to loves the Icon. It could have been a KILLER phone. Such a bummer it didn't get the love it deserved.

If you hide a phone, and actively divert people who ask for it to a Droid, obviously you won't sell it. My conversation with corporate staff at VZW shows there is no problem with the phones, only the negative attitude of leadership toward MSFT. VZW only wants to sell Droids. I had to go to the Apple Store for iPhones, and the Windows Store for Win Phones. Yes, I have both ! The Icon is an excellent phone. My clients have gone into a VZW store asking for them only to have the sales reps try every push to switch them to a Droid. Go to the VZW website and look up the Icon. Look at the customer satisfaction rating. It's higher than almost every other phone. With a bit of marketing, and cooperation on updates, VZW could have sold a lot of them and done quite well. That simply was not their objective.

From the looks of it, I have to agree with you. There are a lot of anti Microsoft sentiments out there and Verizon is certainly showing theirs... I would so much like to buy into the "its just business" argument but from what I've observed professionalism has takes a hind seat to fanboyism.

I dont understand u guys...i think its a point to sell the phone...not recommend other 1 to sell it...customer came to check out WP not Android...convince him to buy WP then if he is interested in it dont force Android...its a lot easier at convincing some1 to buy something he is interested in than forcing him to other mobile which he didnt want to check out in the first place...that way he
will hopefully be back (with more ppl, his friends for ex.) again to buy WP phones again...

"Windows 10 ready". The questions is if Verizon will ever be ready to release Windows 10 update to its users.

Sure it's right around the corner. Just like my Denim update! :(

The 640 and 640XL were announced back at MWC and they haven't even got a release date for them yet. Why does it take ages to get anything done when it comes to making phones available? And don't let me get started on exclusives...

I really hope more phones will be available through more carriers. I don't want to see the 640s only available from T-Mobile and Cricket wireless, due to them being the cheaper versions of Windows phone.

Meh... too little too late VZW. Still nto a flag ship

Yes! I've been needing a new phone but I needed Verizon's networks! (I wish they would release it with Microsoft on the shell instead of Nokia though)

How is this phone compared to the Lumia 928? It look like they have about the same specs.

No PureView camera or dedicated camera button, but otherwise it's a great phone. One of my personal favorites. The idea of running it with LTE is enticing, even for myself.

Hopefully they made the right decision and are using a lte-a capable antenna

Wondering the same...my 928 contract is coming to an end

Slightly bigger screen on the 735, probably roughly equal performance (slightly slower quad versus older dual), the 928 camera has higher resolution, OIS, xenon flash, and 3 HAAC mics, 928 likely has a louder speaker (built in amp IIRC), 928 has Glance and a shutter button, 735 has FM and 5MP FFC, as well as microSD support, while the 928 only has 32 GB onboard storage. Would probably give a slight edge to the 928 but it's close and depends on your usage.

I don't have experience with the 928, but the 735 is one of my daily drivers. The lag on the 735 can be hideous, and the speaker is horribly tinny. It has decent battery endurance (I can never get through a single day but I'm a heavy browser user and that can chew up energy). I've never succeeded in completely avoid some just-off color tints with the camera. Love the Qi, nice screen, nice thin light form factor. I'm a very impatient guy so the lag has driven me to use this increasingly as a music player. By the way I've noticed that Expansys USA has knocked down the unlocked 930 to $359, at least for the past week. RM-1045.

I hope they at least refresh it. Microsoft Lumia has better specs than Nokia. It'll make it more competitive.

At the snails pace that VZW moves, we won't see a device with Windows 10 pre-installed until next year let alone a flagship device.

Would love to get my folks off whatever generic android device onto these.... If Vzw could truly commit to updating it with W10.

"It is currently unknown if Verizon has requested any additional changes to the hardware." The have to beat it with the ugly stick as usual and add a giant Verizon logo to every visiable area.

And only allow it in black or white.

White is nice...black sucks

Kill the icon for this? And at the same time late to the game too! I feel like quitting WP! Fuck!

More like quitting Verizon

Blame Verizon! Obviously the Icon wasn't selling enough or had too many issues and customer returns. If they had wanted the 1520, 830 or 640/640 XL then they would tell MS that they want to carry them.

They made the phone to please Verizon, at the same time delivered a crap product they didn't fix. Yeah blame MS! And they didn't and wouldn't the 1520 either!

And Verizon promoted it?... no. also they didn't care about updating it, making crap excuses about bugs and all... how was not that fixed? was it so useless nobody could use it? no. it worked. all phones have bugs anyway...

Disagree John, and I put in the time on this topic. 1) I have an Icon and it works very well. It has an amazing camera, never fails me in communications, and is solid ! It's much easier to use for communications than my iPhone6 Plus. 2) Verizon didn't sell Win Phones because they were "hidden" from consumers in the stores. My interviews with sales reps show they NEVER showed the phones. In my "local" store, they had 56 phones on display. 3 were iPhones under a small Apple banner. 2 were Windows phones really hidden from view with no signage, and 51 were Android phones. The same was the case in other stores I visited. Often there was a 928 or Icon in the back room, but none on display. 3) Microsoft offered free training to the stores on these phones, but it was declined. Commissions were earned on Android sales. That is what the sales peeps push, and they try very hard to steer anyone away from a Windows phone. 4) Update delays have ALWAYS been the fault of Verizon. One perfect example: When Win 8 phones came out, Text Grouping was turned off. The same phone at AT&T had it on. Verizon claimed it was a feature not supported by Microsoft until one of the manufactures finally released copies of the Verizon Build orders. They clearly ordered that feature turned off by all builders of the phones ( Nokia, Samsung, etc ). It took about 18 months of protests before Verizon finally allowed it to be turned on in an update. 5) The US is a huge market for cell phones, dominated by Verizon and AT&T. Verizon has the coverage edge. Companies are reluctant to build phones that Verizon will not sell. Not once in all the years this has been going on can anyone at Verizon ( corporate ) tell me one specific problem with Win Phones. The best they can tell me is that some senior corporate decision makers have a negative attitude about MSFT. So yes, as a Verizon customer ( by coverage necessity ), who has spent many many hours in conversations with informed staff at both companies, I can lay the blame 100% on Verizon. Fortunately, good phones that work on Verizon can be viewed, tested, and purchased at the Microsoft Store.

Anybody with careful observation will conclude exactly what you stated. Great Comment.

What do you mean what's wrong with Microsoft? This is Verizon's doing, not Microsoft's.

Read what JohnStrk wrote. Yeah its MS!

Or not ... see my reply to John.

Good lord, Verizon doesn't even pretend to care anymore about WP or its users.

Screw Verizon. They don't give a crap about WP. If they whole heartedly didn't support a device like icon I doubt they will support any future devices from MS. Sucks in US carries and sales reps have a lot of pull

Not sure why we would expect Verizon to put much effort in promoting a mid range phone.

Take it and love it and stay at 3-5% market share you windows phone lovers!

Aiming high, aren't you? :)

At least I can love it, which is more then I can say for my last iPhone.

What are you doing here if you don't love Windows Phone?

How about we release a one year old phone? We let MS pay us a zillion dollars to carry it, we do not promote it and we will cancel the phone and support after three months. Anybody got a problem with this?

My 3 daughters already have this phone on ATT. Started with one since she dropped her iPhone . 735 was less than half the cost (unlocked) of another crApple phone. The other 2 got the 735 a couple weeks ago and love them. By the way, they wouldn't give 2 shits for snap chat. Apparently quit using it months ago.

You're a lucky father. Nothing would scare me more than my three daughters using Snapchat...

Meh! I don't see this driving any Windows phone love based on these specs. And, still waiting... Have an 822 and a 928 waiting for a decent replacement option. ​

Get an Icon and tell me how much faster it is then my 928.

Yawn, Verizon is just so behind on all of this. Only thing that has them going is their great coverage...at least in my area.

a "nokia" phone... wow... lol please Verizon. you are a really pathetic carrier.

As a Lumia Icon owner, I am thrilled that Verizon is getting another Lumia model. There's no chance that I will buy it, after how they treated the Icon, but still, let's hope they sell a few. They will propably discontinue it this fall and release W10 for it sometime in 2017.

Don't expect anything positive from Verizon relative to Windows Phone ( of any type ). They get a small number, put them on their website, do zero promotion, hide them in the stores and NEVER show them to customers unless asked for specifically ( and then they try to switch them to a Droid phone ). Then when they don't sell, they say "See, there is no demand so we wont stock them any more." The ones they do release they remove features that matter and delay updates forever. Verizon is no supporter of Microsoft. Sad, but so true. This has been a years long situation and it won't change in the foreseeable future. The good news is you can get good Windows phones at the Microsoft Store that work on Verizon !

Sadly, I don't have a Microsoft store anywhere near me.

Buy it from Verizon and get updates like 3 years later

Meanwhile things are happening... http://www.neowin.net/news/microsoft-patents-multi-os-booting-android-on-windows-phones-and-so-much-more

This is basically looking like having Windows for phone be similar to a UI layer on top of stock Android, sort of like Samsung's Touchwiz or HTC's Sense. But with a UI as fugly as W10 phone is turning out to be, why would people want that?

Introduce it in May and quit supporting it by June. Awesome.

Will it have the Nokia name or the Microsoft name?

I'll be sticking with my Lumia Icon until the next Windows 10 flagship is released. Anything else is just a downgrade.

Agreed. Happy with my 822 until a new flagship WP is released. Too litle too late for the 735. When no one buys a 6 month old 735 because everyone is waiting for a new flagship phone, Verizon will just pat themselves on the back and say "see, nobody wants a Windows Phone".

Awesome. I'll be picking one up for a backup to my icon.

I have to say that in all the years i was an At&T contract coustomer with a large family plan i never once had a store rep try to pressure me into buying any particular device or os. One did steer me away from an htc phone because of known issues and high returns on that model.

Surface phone I want: http://www.pcworld.com/article/2907539/this-fake-microsoft-surface-phone...

hmm I wonder how long Verizon will sell this Windows Smart phone because I still think that Microsoft is going to ether retire or rename all current Nokia lumia smart phones "Microoft Lumia" smart phones because "Nokia of Finland will be able to sell smart phones again in 2016 using it'sOWN "NOKIA" brand name. Microsoft in the past has not wanted to use another Companies Product Brand name. Remember The tiles apps used to called Metro Apps but since a company that used the Name Metro name had it first Microsoft had to change the name of Metro UI to Microsoft "Modern UI". I think Microsoft will sell off all the current Nokia Lumia smart phones it has in it's ware houses and tell it it's resources that make Nokia Lumia smart phones for them to ether discontiue making them or simply put the electroncs in new cases that have Microsoft new Windows LOGO on them that will look like the one that is on the back of the brand new "Surface 3 Tablet / hybrid laptop

The Verizon Windows Phone exclusives mean nothing to Verizon or Microsoft. Ask any ICON owner. Buy a Windows Phone at Verizon and prepare yourself to be treated like dirt. And bark all you want at Microsoft, they don't care either. Considering that Microsoft continues to work these exclusive phones with various carriers also indicates that Microsoft hasn't learned their lesson yet. There is NO LOYALTY from the manufacturer or the carrier.

Hopefully the remote kill-switch laws will force the carriers to release the updates for all WP devices. Otherwise, this falls in with their usual "WP strategy for success." Release the phone six months late (on the heels of two Android Flagships), don't publicize it, make unnecessary changes like getting rid of expandable storage and then call the phone a failure due to lack of sales.

After the experience with the Lumia Icon, nobody should be going anywhere *near* this device. If Verizon failed to push a WP flagship, why would they push a mid ranger like this? It'll get relegated to lining the carrier's back stock rooms, from the point of release.

It is no longer a Nokia phone .. Nokia is another Company .. Not Microsoft ..

Nobody is going to push a budget phone,when they can convince customers to purchase a high end Android or IOS device.

Compared to the Lumia Icon or even the HTC M8 this is certainly no phone for the U.S. Market. Maybe some developing nation, but the U.S. ? Even though my Verizin contract is up I wouldn't step down to one of these.So what's left ?Android, iPhone?....Microsoft I'm really begining to believe that you really don't care.

seriously? what about the 830 or the Icon/930 those are the phones i want, why do we not then anthing like them on verizon?
Windows Central Newsletter
Thank you for signing up to Windows Central. You will receive a verification email shortly.
There was a problem. Please refresh the page and try again.