Verizon Lumia Icon Denim update teased for possible February release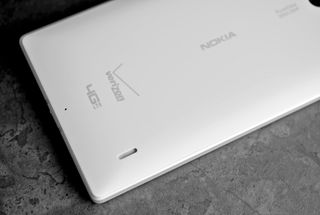 Verizon Lumia Icon owners are a passionate crowd and seemingly asking on a daily basis when the promised Lumia Denim update for their phones will be delivered. In late 2014 it was promised for "early 2015" but now we're into 2015 folks are getting itchy update fingers once again. Microsoft's Joe Belfiore is the target of a number of questions on the subject, and he's got a couple of things to say about it today.
Since January is done with that would suggest Microsoft and Verizon are aiming to push it out in February. But as with the second statement, it could easily slip due to circumstances beyond Microsoft's control. But it hasn't been forgotten about, at least.
Source: @joebelfiore
Windows Central Newsletter
Get the best of Windows Central in in your inbox, every day!
Managing Editor - Tech, Reviews
Richard Devine is a Managing Editor at Windows Central with over a decade of experience. A former Project Manager and long-term tech addict, he joined Mobile Nations in 2011 and has been found on Android Central and iMore as well as Windows Central. Currently, you'll find him steering the site's coverage of all manner of PC hardware and reviews. Find him on Mastodon at mstdn.social/@richdevine
If you have preview for developers do you still need denim?

Yes because the preview doesn't include Denim, I don't think. Someone correct me if I'm wrong.

Actully all the features are found in Preview for Developer which lately published by Microsoft naming it Denim. But preview for developers would not be effective if the device is under warranty.As it voids waranty. So Denim is of course needed for the Phones which are under warrenty. But again all the features of denim were allready introduced by preview for developers and later it is published officialy as Denim by Microsoft.

Yes. For example, you can't pair a Lumia tag device without denim, even if you have 8.1 through dp.

So I need to factory reset my phone to get rid of developer preview before I can get denim?

You have to use the Lumia software recovery tool.

No. You will just update it like normal.

I can have previews for developers and still get denim from Verizon?

Yes you can have dp on your phone and still receive the update.

I have a 928 with dp and I got denim without resetting.

Just go to Preview for Developers App and uncheck check box, if its checked it points to to MS servers otherwise it defaults to Verizon server.

No need to do this. Just go about your business, and when Denim comes out it will come whether you have the preview installed or not, without regard to the setting of the preview app.
More if they would include the firmware updates with the preview....

You can pair a tag while on cyan and the preview, just not black and the preview.... Which I guess would be icon users. Hang in there!

@barryweston yes, you can do it with cyan, but Verizon--in its infinite wisdom--has decided they're going to skip that firmware altogether for us Icon users. Thanks Verizon!

I have and can pair a tag with ym Lumia still running Lumia Black (7.8?)


Devices on DP do not have Bluetooth 4 LE enabled, which is a big thing these days.

Official Denim from VZW would still have the awesome firmware included (adding features, unlocking certain features, making Miracast work, ECT). Developer Preview is just software.

The answer is YES
I have a Lumia 1520 (RM-940) and the latest build from PFD which has all the Denim "features". So when I install Lumia Camera (the proper one) and I open the app, there's a legend that says to update my phone software. The only features that I don't have is the camera upgrades (4K video recording, HDR, etc.) and "Hey Cortana" I hope AT&T release the upgrade soon

If you have the ICON, 1520, or Lumia with similar hardware, the denim firmware update will allow your camera to open up almost instantaneously after pressing the camera button. Currently it take a few second to open the camera, which means you currently may miss the chance to get that special "Kodak moment".

I wouldn't do that if I were you, I might start repeating like Ground Hogs Day! How many times has verizon said an update was coming only to postpone it or simply take 6-12 months to actually push the update?

I have Verizon Lumia Icon and I have Denim. It made my phone slower, not too happy

No you don't have Denim for the Icon, nobody does, even if you hacked the 930's firmware onto your Icon, you just nearly bricked your phone. Stop spreading misinformation.

At lest we have been addressed.

My dad will be happy about that!

Finally the icon owners can be happy

For what windows 10 will be out soon how long will we have to wait

Well you would have to first download and install the windows insider app not the DP app and we should have more info on windows 10 features in February

By "Finally" you mean, "some time in the future".

No one cares about the 810 anymore. :'(

British owners of the 930 on O2 network are still waiting too. Epic fail!

Do they at least have WP8.1, though? Icon owners don't.

The 930 has Cyan and 8.1 already. The Icon has Black and 8.0.

Some icon users have 8.1!

Not quite. Verizon has NEVER pushed out 8.1 to "average Joe" users. The only Icon users with Win 8.1 are those who downloaded the Developer edition. But, the operating system is all they get; the Lumia Cyan and/or Denim firmware updates do NOT come with the Developer edition. Everyone with an Icon is running with the Lumia Black firmware, whether they have 8.0 or 8.1 Developer edition.

Now we just need to hear something from AT&T about our 1520's!

The Lumia 830 came with Denim

Not really. Apparently it's not the"official" Denim, or some BS.
Until an update the "real" Denim, Lumia Camera 5 is unavailable.

https://pp.vk.me/c618628/v618628697/24228/HN53zejb_w4.jpg https://pp.vk.me/c618628/v618628697/24231/fBYduFjSPc4.jpg https://pp.vk.me/c618628/v618628697/2421f/coSpj5Y2LBw.jpg Lumia Camera 5 on Lumia 830 Russia

Yeah, I'm not excited anymore. Whenever at&t send it, is when we will get it. I was so disappointed this past Christmas. I'm looking forward to windows 10 now.

Although I love my Mons.ter Green 1520 on ATT, I'm just going to wait to see the flagship phones microsoft said were coming during the Jan 21 intro of Windows 10, Surface Hub, and HaloLens event. At least if I buy one of those new devices if they're entriging enough I will get the latest updates and OS version. I'm just hoping, now matter how much of a long shot it is, that MS releases as surface branded phone in addition to all of these lower level lumias. I'm going surface all the way if they release a surface phone; then I'll have a complete arsenal: Surface Pro 3, Surface mini (if introduced), and a surface phone (if introduced)

+1520
Come on ATT get moving already

Count yourselves fortunate, AT&T users. At least you received the Lumia Cyan update for your Lumia phones. Icon users on Verizon are still stuck with Lumia Black. Now I hope you realize why Icon users are antsy to get Denim and 8.1.

+1520 Time for AT&T to get Denim out

I would like to have the Denim firmware before installing the W10 preview.. That just makes more sense to me..

Just more BS. Not his fault but we've been hearing this song for month after month. What's he going to say when March rolls around because he certainly hasn't slammed the door on that possibility.

That's why he said anything at all about March. Seems clear they're aiming for Feb but he's got to cover his own ass as well.

And they were aiming for August, then September, then October.... This phone was supposed to be the first one updated and now it's more waiting. Is there anyone that thinks this is actually going to happen? Because I'm sure as hell seeing it as way less likely than I did when the 928 and 822 got updated.

Yeah, I'm going to take everything with a shovelful of salt. Clearly VZW is calling the shots here and they aren't saying anything.

Exactly Gra, he's just trying to shut everyone up. MS and Verizon simply don't care ENOUGH to resolve this - that's the bottom line.

Worlds smallest violin, just for you.

It's like everyone here converted from using an Iphone. No phones get updates quickly with verizon. It's not just Windows phone that suffers from this. Everybody needs to chill out.

We're well aware that VZW is usually slow with updates. That is no longer the issue here. The Icon is now the only Lumia on the planet that has not received an update. No Cyan, no 8.1, and nothing but empty promises about Denim.

Not true, the Lumia 620 from cricket is still on amber and I'm not sure but I believe the Lumia 810 from t-mobile is also on amber. The icon is in the future compared to them....

You can still install a custom ROM to get the 620 and 810 off Amber though. Icon's hardware region lock is ruining the chances of updating the phone ourselves. If we use the 930 firmware (which then you'll have to hack beyond belief) onto the Icon, you pretty much brick the damn thing.

Tht's a crock and you know it. Or you're just too stupid to check it before you roll that crap out there!

Coudn't be far from the truth, carrier exclusive phones well are locked into that carriers decision. So if anything it would be down to Verizon's end as the Icon's identical twin the 930 (bar Verizon's tweaks) is receiving denim.

Microsoft cares, that why cellular carriers have had Denim in their hands for Months now, but all the carriers care about is the latest iphone releases, the latest Galaxy S device release and nothing more. By not pushing an update they've been given by microsoft, verizon influences people like yourself, making you get frustrated and move to one of their bread & butter units.....An iphone or a Galaxy. From you comment above, you refuse to acknowlege he trust, blame microsoft, move to an iphone or android, and join people bashing windows phone! Verizon, Bank of Americal, Chase Bank all have joined the backers of Apple Pay and are abandoning WP, but, "I Shall Not Be Moved" and I will put the blame where it should be. I could say microsoft should just pay them, but the would basically be black mail kinda like the price phones so high that most people have to sigh two year contracts just to be able to get a phone.

Don't be ignorant. The truth is that no one knows what the actual hold up is. It could be that VZ identified a legit issue and MS is slow to resolve it. You and I are consumers who pay for these things to work. Fanboy it up if you like, but I'll remain right here, expecting what I pay for. If these two companies commit to an agreement, they're both responsible to uphold it. I honestly don't care which one of them responsible.

Not being ignorant, If verizon found a real bug, then why not address its loyal customers and release a statemtent stating they're working to resolve it and will keep us posted regarding its progress. I'm not a fanboy for your information, as I carry Nokia devices and haven't been shy about pointing out their shortcoming either. I also pointed out the Microsoft could just pay them to get customers what they want, but it would basically be blakmail. I've also called out Joe B for him not addressing specific issue like this one, so I'm no fanboy

Well there actually was discussion that VZ kicked Cyan back to MS for an unspecified issue.

It was their frowned-upon voicemail app that was having issues with Cyan. VZW thinks their app is perfectly fine, when it obviously isn't.

OMG, I'm guessing you're new around here. Is was stated that Vzw kicked the updates back to MS because of three stock Vzw apps that would not work with the update. Vzw was expecting MS to change the updates so it would work with their apps.

Stated by whom? Someone guessing and nothing more.

If they found an issue, I've not seen it. Been on a 930 with denim and enjoying it.

A lot of people are going to be very happy! :)

Just got Denim for my CV L1520 two days ago. The Camera is now so awesome.. Especially the Rich Capture stuff.

Remember he promised early 2015 after failing to earlier promise if end of 2014.

Please provide a link to said "promise". Expectations don't equal promises and last I checked, Joe Belfiore doesn't work for Verizon.

Aaaaand you just made up some shit that isn't true.

Yes, it was promised for Q4 2014.

Link?
I would lime to see the exact wording, so as to see the context. I'm certain the word promise was never uttered or even implied.

Who would update to denim I will be going towards windows 10

Dont you need 8.1 to update to 10, I think that's what I read. The Icon is still on 8.

And we want firmware update so our icons don't over heat

We need the camera enhancements in Denim...

Windows 10 and Denim are two different animals. Windows 10 is the OS whereas Denim is a firmware update. Sure Windows 10 will be great, but many of the enhancements to the Lumia hardware (faster camera) will still be missing without Denim.

Agreed, I'm hoping window 10 ]for the phone gets released through the windows insider app over the weekend so i can download ASAP...I'm a risk taker who likes to be on the cutting edge of tech. I'm not one of those cry babies who cry wolf everytime a new OS comes out, constantly complaining.

You are mixing apples and oranges. Denim is a firmware update for the hardware, not the operating system. Windows 10 will be the new operating system that will replace Windows (Phone) 8.0 and the 8.1 that was released along with Cyan and Denim (depending on the cellular provider); it does not operate the phone's firmware as Cyan and Denim do.

In order to keep from further disappointing, it should be before the Windows 10 preview.

I guess communication helps ease the tension sometimes, am I right MS?

I'm not on Verizon but this makes me happy for those that are.

I really feel Joe's pain. You run into all kinds of roadblocks in testing that can significantly alter the time estimate. Lucky for him he only has to answer to consumers. Most developers have to answer to some suit who wouldn't know .NET from a fishing net, and they don't want to hear about any unexpected delays. It almost got me fired once.

I'm curious how many of those unforeseen issues are Verizon placing new obstacles in the road.

Just in time for Windows 10 preview! As a matter of fact I bet I have it before they release Denim. In May I'm free to move to AT&T. As soon as the "2015 flagship" is announced...I will be.

At least Verizon has acknowledged that a Denim update is coming. I haven't heard squat from AT&T.

AT&T doesn't need to say it. They always release updates. Sometimes a month or two later than we would hope, but it always comes. Don't even try and compare them to Verizon.

Who gives a shit when. It'll get there. Meanwhile, enjoy the things you have on your phone that the Icon still doesn't, like BT LE and SensorCore.

But Verizon hasn't. This is MS talking.

Well having the Denim firmware update would make sense before a major OS update wouldn't it?

I hope its early February, around Feb 1-14 or I'll be mad as f***

Good to know that, at least the CV of american 930 got denim not like he's british older brother (1520). How is it possible that vodafone already have it ??

Denim was already released to OEMS/Carriers, if a company like Blu HD can release updates, then the large OEM's and Carriers should be able to do the same if they really wanted to, but we know the story behind all of this. Pay us or we'll influence naive consumers into believing you (Microsoft hasn't released the denim update to us) and like sheep they'll follow and believe.

then how Microsoft who released denim, still didn't release it for the UK CV and Vodafone, who got it from Microsoft, did it two weeks ago if not sooner :(

Like I said in another thread, "soon" :)

All this crying for cyan/denim... It better fix some of these issues with wifi and battery life

Yes, well said, I second that!

Cyan/Denim is important to those of us who purchased the Icon for the camera. As good as the camera is, the Lumia Camera update will reduce shutter lag significantly.

this is crap. im not from the states so i dont care about icon or verizon either, but is so frustrating to see as many posts about verizon icon like...i dont know, windows 10 articles generated by january conference? carriers like this shouldnt be granted variants nor exclusives and should step the f*** outside from the approval proces and leave microsoft with the update.

That's why I moved to AT&T. My 830 still doesn't have the official Denim, but I still feel much better about the support from AT&T.

Well you see all these comments about lumia icon because these comments are from an article about lumia icon getting denim... Go figure.

Damn my toast! I thought it was rolling out!

When the denim update for 1520 in the philippines...?

I don't think windows 10 will be able to fix this one

I'm willing to murder if this is not true.

Suge Knight, is that you?!

No, but I was running to keep from getting jumped when I hit those guys!

. Hope they don't push back the date again

Haha..joe belfiore said early January now he just lied again.."early 2015". Smh.

Early January?
Link please.

Some just like to assume don't they...

I'm still calling the year anniversary, which makes no sense whatsoever but ... Verizon.

T minus 29 days!! Update us, or else!!!!

But what the fack is so different about this device that it goes into unpredictable outcomes during testing. Wtf wtf wtf wtf.

Only thing im really frettin to get is the new lumia cam and sensor core access..but whatevs, im eatin doughnuts which is nice.

I'm excited about those things as well, but being on the developer preview with out at least Cyan firmware has some sort of glitch on the Lumia Icon that causes this thing to eat through battery charges like a fat kid and a cupcake. That's the major thing I want back my awesome battery life I had when I was on only 8.0.

Verizon. THAT is what is different.

Verizon. They want their crapware to work properly.

There is some sort of hardware bug they aren't telling us about.

I call bs on that. Verizon just don't want to be bothered to work on an OS they don't wan to learn and understand.

Sounds like speculation. Just wait for windows 10 insider update. Carriers suck...

Denim isn't an OS! It's Firmware. Windows 10 is an OS and won't affect anything that Denim will improve!

Didn't say denim was an os update cock...

What is this black magic set of bugs that only happen for Verizon.. Where are the test cases for developers of os/firmware so this doesn't happen again. Will icon ever get 10. Will I stop using Windows phone?

Still waiting for Denim on my unlocked Lumia 1520.3 RM 938.

Damn right passionate. Get this done! Flagship? Must have this firmware Cyan! Oops I mean Denim! Oops I mean Win 10....

One year after release. WTF.

I don't understand why its so difficult to release a flagship on every US and Canadian carrier. Is there ba reason for this?

The carriers are the ones to decide what phones end up in their stores. They don't care for windows high end devices that are going to cost them hundreds of dollars. That is why many of them go for the cheaper lower end devices. Then of course they say the devices don't sell but they don't promote em so its a vicious circle lol been going on for 3 years now

Ok, if the Verizon 930 gets Denim before my AT&T 1520 I'm going to be PISSED! Hell I wonder if W10 preview will be out before Denim for the AT&T 1520! Crazy.

At least AT&T users got Win 8.1 and Cyan. Icon users are still stuck with 8.0 and Black.

Well there's NO verizon 930 so get ready to be pissed.

The one reason my next phone will be a world phone.

What about Lumia 625 india

Nobody knows, Denim is so delayed.

The way that MS and Verizon have handled and supported the Icon has been an absolute joke.

At least its not as bad as their 1st gen wp8 Samsung offering

At this point, I'm getting apathetic about the whole matter. Between the update issues with VZW, and chase/bofa discontinuing Windows Phone apps, my Microsoft morale meter is at an all time low.

I think you'll see Windows apps explode in popularity when Win 10 rolls out. Then you'll see Chase and BofA breaking legs jumping back on the bandwagon.

Halejlujah, Halejlujah, Halejlujah, Halejlujah, Halejlujah, Halejlujah, Halejlujah, Halejlujah, Halejlujah, Halejlujah, Halejlujah, Halejlujah, Halejlujah, Halejlujah, Halejlujah, Halejlujah, Halejlujah, Halejlujah, Halejlujah,

I will believe it when I see it.

Are kidding me -_- verizon zil roll out denim update! And my 1020 didn't get it yet :(

But, your 1020 got Win 8.1 and Lumia Cyan. We Icon users are stuck on 8.0 and Black.

Yeah the biggest jump by far is going from 8.0 and Black to 8.1 and Cyan I mean its night and day lol my 925 felt like a brand new phone. people need to accept that 8.1.1 and Denim wont do much for their devices. And I think the windows 10 preview will work just fine on Cyan firmware. Cyan had a lot of underlying code work done for the jump to 8.1 but we gotta wait only time can tell

I still can't quite believe Verizon had the audacity to entirely skip Cyan for what was supposed to be a flagship US product. Scandalous behaviour.

They only care about crApple and Android because they are in bed with apple but still receive side favors from google. Whatever is the most hyped device that is easiest for them to tarnish and force load apps designed to get you to go I've your data packages sp they cam charge you more.

What the heck, what is Verizon doing.... Why is it that Denim is on every 930 almost and the 929 is the forgotten device??

= March, earliest, more likely June.

Not buying it. On 12/19, VZW tweeted 3-4 weeks, we're at 6. I implement massive enterprise solutions and any bug can be fixed really rapidly if everyone involved makes it a priority. They aren't writing something from scratch, they're fixing something already built. It's not hard if the people are competent and it's a priority.

Believe it when I see it. After all, it was originally supposed to get 8.1 "end of summer (2014)".

Every headline about denim on the icon. VERIZON LUMIA ICON DENIM UPDATE...sweet, happy, happy, joy, joy. When can I.....teased for possible February release....aaawwww. Goes to swappa and looks at Note 4 prices. Looks at bank account...aawww.

Win10 from VZW for Icon in 2023!!!

It's so ridiculous that we can no longer buy the Lumia Icon on contract, anywhere. People who want to buy Microsoft's phones literally cannot because they're not for sale. So dumb.

I just got the Denim on my Icon but my wife has the same phone and Verizon account and still has Lumia Black. Interesting huh?

No you didn't. It's a display bug.

The people people without Icons saying "wah quit crying" don't understand. The Icon legitimately has serious issues with 8.1 on the Black firmware. In b4 people say reset your device. That's been done to hell and back. The wifi issue is only the tip of the iceberg. Out of 3 icons I know of irl, ALL 3 (mine included) have these problems

And I can almost guarantee that is a VZW fault, not MS

At least you don't have HTC 8X, there not going get there up date. HTC not going to release it. , but the pfd works great on it.

If my understanding is correct, the HTC 8X came with Win 8.1, so there is nothing to update. Cyan and Denim are Nokia/Lumia firmware updates only for Nokia/Lumia phones. Verizon Icon users are not only waiting for the Denim firmware update (since we were passed over for the Cyan firmware update), we're also waiting to upgrade from Win 8.0 to 8.1.

Still waiting on 925 country variant uk. Very slow rollout.

This is ridiculous. We bought the flagship Lumia and are the last to get the Denim update. Hey great job Microsoft and Verizon. Way to go screwing your top customers.

WOW, someone was reading my mind.. Thought this update would never happen since it was announced for a 2015 release.. Though Verizon was hoping we would forget it even happening.. I never understand the whole delay, and delay thing. Just release the damn update already.. Well, more waiting. This will be the last time I will do a pass as I go.. Never again.. I'll by my unlocked phone going forward.. US carriers suck ass.. GO PATS...

And its.. GO SEAHAWKS.... by the way...

I guess once this is done they'll say they need 6 months to rewrite their useless apps again for w10 because they weren't using the proper coding language

I've a Yellow Lumia 1520 Lumia Cyan...been DYING to get a hold of the HULK GREEN LUMIA 1520 and been hunting high and low for it all over India...to no avail :'( If Microsoft can send me one...I will wait for ANOTHER 6 Months PATIENTLY for the Lumia Denim Update!

If it comes to pass right before W10 & New Flagship phone what's the point of all that work coding. We've been waiting for a strong phone for so long we probably all have upgrades avail now lol

Don't play with my emotions BROOOOOOOOOO

Does Verizon even sell the Icon anymore? Hell, the CEO of Verizon could promise Denim and I wouldn't believe it.

At this point I'll believe it when its installed on my phone...

This is nothing but more vague nonsense

I don't have that phone or service with Verizon but flat out this situation is bullshit! I already had the opinion I'd never get service with then but wow does this make me wonder why anyone would maintain service with them.

Simply because AT&T coverage sucks where I live, work and play.

Good Luck, had a meeting with a Microsoft person this morning...... They where far from optimistic.
:-(

"A Microsoft person". Really. How informative.

Even the Microsoft store in Cerritos, ca stopped selling the icon.

Does he mean 2015? At this point I'd be fine with a new phone!!!

Microsoft should include the firmware update in the Developer Preview program. I don't know why should I wait for Verizon for an update; when I am using a legally unlocked Lumia Icon on another carrier on the Developer Preview program. I just don't know.

It's unlikely there would be any serious issues that would be the end of some people's devices, but it just sounds like a terrible idea.

All I am saying is that Microsoft is pointing finger at Verizon when there is no reason for that. We are already gave up on the guaranty for our phones by using Preview for Developers application and having a not-so-perfect firmware is way much better than an old useless one which we have right now.

I don't know if this is completely true but my friend says his 928 just got Denim. I asked him to send me a screenshot.

The 928 was updated in December

To denim, how did I miss that, lol.

Hi guys , I know this is off topic but I need an answer
If I updated to windows 10 build 9926
Can I revert to the old windows version ? If there was any problems I want to get my windows 7 back
Any answer
Thanks everyone !

I was able to roll back to win 8.1. Win 10 loaded a boot loader that had rollback as an option. I assume (but don't know) it's the same with win7. Load it in a VM. Save yourself some grief

Thank buddy
Appreciate it ;)

This "update" on Verizon/Icon/Denim says nothing we don't already know. What was the point of repeating old news?

PLEASE PLEASE PLEASE Veriozon hurry up with this update.

WHAT?????????? Is it April 1st? The sky is falling in cold and scared, I want momma

At least it hasn't been forgotten... How sad...

I'd settle for a fully functional Facebook app. Oh, and the fact that I'm losing my Chase mobile app is the nail in the coffin. The Icon/Denim issue is just the dirt being thrown on top.

It's too late. They already blew any confidence that either of them were worth a turd. Just waiting till contract ends.

I am sticking with my prediction that no update for the Icon will ever come out at any time. From now till the end of time. Verizon does not care about the Icon, Microsoft or Windows Phone. End of story.

When will this update come to Nigeria on Lumia 930

Riiiiight. Denim for the Icon is like the unicorn, a mythical creature found only in dreams and fairy tales..

Can you guys ask AT&T about Lumia Denim? I don't mean to be impatient, but they said that we'd get it back in December...

It would be sad if Samsung updated their aws lte variant before this

Verizon is THE WORST. They're either stupid or lazy because I could have put the update out by now, by myself, no problem.

Verizon has got to figure out mite ways to cripple the phone first and forcibly install more and more garbage carrier apps to destroy the integrity of the OS, and then it takes MS a long time try and fix the pile of crap vzw just tossed at their feet.

I'm so done with 8/8.1, even on my 920 I'm eagerly waiting on Win10.

Meanwhile http://finance.yahoo.com/news/drug-dealers-snapping-vintage-nokia-151356...

What's Cyan and Denim, being an ICON owner I see only Black. I have configured/owned just about as many Windows devices as Rubino. And the Verizon/ICON BS has been an inexcusable JOKE and reduces my overall confidence that MS will execute the windows 10 dream. The only thing Windows Phone has been consistent with is the required compromises one must make with every device. My first Windows Phone was the Samsung Focus, very nice device post mango update however it obviously lacked most apps. Second device the much hyped L 900..which had a horrible launch with software and hardware bugs and soon deemed obsolete in regards to WP8. Sold that POS and used my trusty focus to bridge gap until the mighty At&t 920 was released..Awesome phone. Once again compromise, 70 % of USA customers did not have access to this great device. Many had the opinion that this device was too heavy but these were mainly sissys or women use to featureless petite iphones. I thought the phone felt substantial and worth the modest 429$$ off contract price. Then the iconic 1020 is announced 41 MP Bamm, this could be the ultimate device, you know quad core/maybe 5" screen all the existing features of the 920 availability across all major carriers. Of course not. One carrier same specs as the 10 month old 920 (except for RAM and obviously the sensor) AND NO Qi wireless charging. They offered a cheesy cheap feeling wireless case that worked 1/2 of the time. I did enjoy my time with the 1020 and with some adjustments it could have been the game changer MS needed at the time. The 925 and 928 were just tweaked iterations of the 920 both solid devices at the time. Now the 1520 is launched, another excellent device that will never reach many people in the US. Carrier exclusive to At&t TTOOOOOOO ffffing big for most humans and you know missing a few key things, no Qi only 16 GB of storage( joke) . Now I understand that during all of this Nokia was in trouble and knew there was a good chance they would be acquired or fold. ICON released and this was a 920like moment where you could argue that this may be the best phone one could possibly buy. Great! once again 70% could not VZ exclusive...I hung on to the 1020 for about a year. After there was no news of an At&t flagship I went through the hassle of switching carriers to acquire the ICON. This was 7 months ago and 10 months after the release of Cyan....I see Only black, NO glance screen NO double tap to wake NO miricast support NO official 8.1 update ( yes I am aware of the DevPreview been running it since dia uno.) Some still wonder why WP still holds only 3-5 % of the US market. If they had executed in the same fashion with WP/Lumias like they have with the Surface pro 3 we would be at 10 % by now.... I hope it's not too late and if the windows 10 dream is botched it will be.

Thanks to Joe for keeping the community updated. We can't count on Verizon.

so would have ever be able to sync my fitbit with my verizon windows phone?

I got the Denim update yesterday, 2/07 morning. I'm on a Verizon Lumia Icon. It doesn't support "Hey Cortana" or allow me to download the new Lumia Camera however. As soon as I figure out how to post images on here, I can show the screenshot of my "extras+info" section.
Windows Central Newsletter
Thank you for signing up to Windows Central. You will receive a verification email shortly.
There was a problem. Please refresh the page and try again.