Verizon's Lumia 735 includes offer for a free year of Office 365 Personal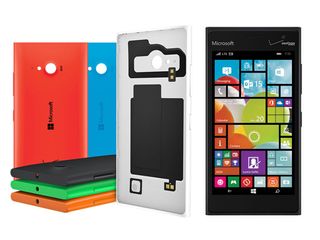 Verizon recently started selling) its version of the Lumia 735 smartphone from Microsoft, and the company has now issued its official press release about the launch. Included in the release is word of an additional offer for a free year of Office 365 Personal.
Normally the price of the subscription is $69.99, which allows users to access Office 365 apps on one smartphone or tablet and one PC. The offer is for people who buy the phone before July 31, and the offer itself must be redeemed by September 14. You can get the Lumia 735 for $8 a month on Verizon's EDGE monthly plan for 24 months, or $79.99 on a two-year contract. You can also spend $192 to get the phone without a contract.
Thanks for the tip, Billy!
Check out the Lumia 735 from Verizon (opens in new tab)
Source: Verizon Wireless (opens in new tab)
Windows Central Newsletter
Get the best of Windows Central in your inbox, every day!
AKA Elop's severance package.

As someone said yesterday, they really should include a year of Xbox music with new phones.

That would constitute as an real marketing effort. Strictly forbidden by Nandela.

Any news on when/where the optional color backs will be available? I don't yet see them on the phone's page.

I saw them on the Verizon accessory page when you add the phone to your cart.

Verizon accesories...but they're i think a lil bit expensive because of that 25$ price tag...but who knows...maybe price will drop in the meantime...and maybe u could find some on ebay or something :)

Please someone educate me on this office 365 i don't get the connection between phone and 365........phone and music pass makes absolute sense to me

Well, an Office 365 subscription also comes with 1GB of OneDrive storage space, which is very useful to mobile phone owners. Perhaps they should be marketing it that way instead.

Lol you mean 1 TB. 1 GB would be insulting haha

Ha, yes, I meant 1TB. 1GB sounds like a Dropbox promotion. Ba dum, tssh!

1TB actually Posted via the Windows Central App for Android

That Verizon logo is hideous.

The Sega Saturn logo is the best ever.

I'm considering leaving Verizon just because the logo is so ugly. It's like bad graffiti on my phone.

What is that thing around camera hole? NFC? I know the bottom one is wireless charger thing

The contacts on top are NFC.

640 on cricket still a better deal. Only thing its missing is Qi.

actually the camera quality of the 735 is better than the 640

Yes. Way better. Especially low light photoes are.

@sauce
Dude, who cares. As a Verizon customer, I could care less about phones on Cricket.

Where can I find this wallpaper please ?

http://in.reuters.com/article/2015/06/18/nokia-phones-idINL5N0Z43QE20150618 N1 getting company.

An Office 365 subscription allows users to access Office 365 apps on one smartphone AND one tablet and one PC. Not one smartphone OR tablet. I know, I just bought a Surface 3 with Office 365 included for a year.