VH1 and Forza Hub Xbox One apps now available for download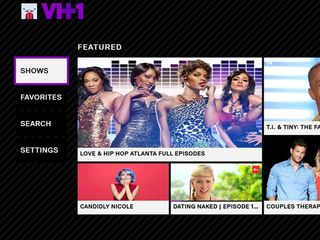 Two more apps have just been added to the Xbox One ecosystem. One of them offers a way to check out the content on the VH1 cable TV network, while the other is geared toward fan of the Forza game franchise.
If you haven't watched VH1 lately, you might not know that the channel has pretty much ditched playing music videos in favor of lots of original reality TV shows. The Xbox One VH1 app allows users to watch full episodes of series like Dating Naked, Couples Therapy and more. The app does require a subscription to a cable TV provider.
Meanwhile, just in time for the launch of Forza Horizon 2, Microsoft has released the Forza Hub app for the Xbox One. Players of that game and 2013's Forza Motorport 5 can use the app to keep track of their own progress in each game and compare their statistics with friends. The app also offers access to free in-game cars and credits just by using it.
What do you think of these new apps?
Source: Xbox Wire (opens in new tab), Videogamer
Downloaded. ANSWER:
Comcast is absent from this Viacom station's app as well (Comedy Central is the other). I went to read the 5 volume Federal Telecommunications Regulations (Title 47). Much to my dismay, the first volume clocks in at 984 pages. There must be some clause about denying service for select devices. That alone is what brought down Bell. The entire regulations are way out of date. Any regulating decree that is bordering on 5000 pages is preposterously inefficient. Any ideas?

Edit: 3876 pages to be exact. That is the most current revision made one year ago tomorrow... Lots of news coming out about FCC considering regulations internet subscriptions, but the only concrete change just arrived today, the elimination of NFL blackout rules.

Guessing this is an xb1 app not an wp app?

Guess I cant play fh2 untill the next system update as I cant boot the game or its demo
Windows Central Newsletter
Get the best of Windows Central in in your inbox, every day!
Thank you for signing up to Windows Central. You will receive a verification email shortly.
There was a problem. Please refresh the page and try again.