Warhammer 40,000: Darktide for Xbox Series X, S and PC — Everything you need to know
Horrors lurk in the dark against humanity, but as always, The Emperor Protects.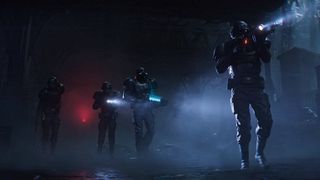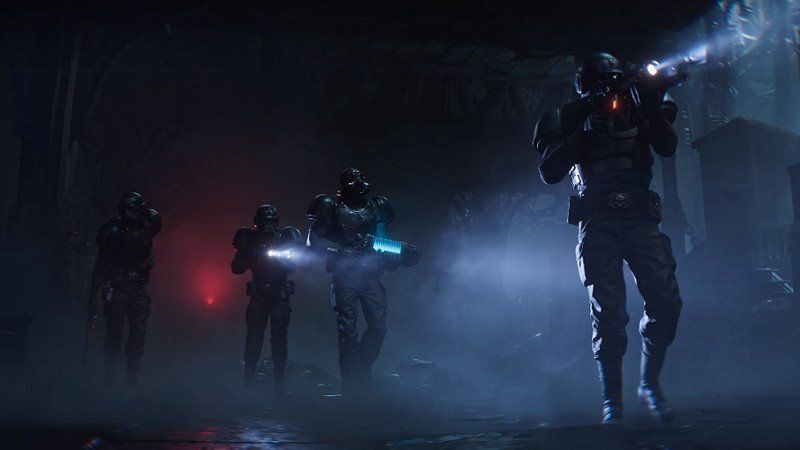 (Image credit: Fatshark (screenshot))
During the July 2020 Xbox Games Showcase, an intriguing new co-op game called Warhammer 40,000: Darktide was revealed. It's coming to Xbox Series X, Xbox Series S and PC at some point in 2021. While we don't know a lot at this time, the teaser trailer promises a dark co-op fight against the horrors of Chaos. Later information has proved quite promising for longtime fans of 40K and newcomers alike.
There's more than a few tidbits of information we can parse through based on what the developers have said so far. We've gathered up everything we know about Warhammer 40,000: Darktide so far.
What is Warhammer 40K: Darktide?
Warhammer 40,000: Darktide is a co-op first-person game being developed and published by Sweden-based studio Fatshark, which is one of many, many game development studios in which Tencent holds a controlling interest. Fatshark previously developed the Warhammer: Vermintide games and stated in a press release that fans have been asking for a similar type of game set in the Warhammer 40K universe.
The game takes place on the world of Atoma Prime in the Hive City of Tertium. Hive Cities are massively dense, packed foundry worlds of the Imperium. The factories of these sprawling cities produce the many materials used by the Imperium, such as bullets, armor plating, fuel and more more. Meanwhile, absolutely massive numbers of the human population on these densely-packed Hive Cities eventually end up joining the Astra Militarum, more commonly known as the Imperial Guard.
Players take on the role of a squad of Imperial Guards, investigating a cult called the Admonition. Players are forced to take on massive waves of overwhelming Chaos forces that require constant threat management, similar to Fatshark's prior game, Vermintide 2. Enemies are made up primarily of weaker hordes, with the occasional stronger or unique foes to shake up the pacing and make players think on their feet.
The story of Warhammer 40,000: Darktide is being written by Dan Abnett, a New York Times best-selling author who has quite a bit of experience in the grimdark world of 40K, having penned several novels for the universe.
"Working with Fatshark has been fantastic. It's great to partner with them and see their amazing skills create the universe of Warhammer 40K in vivid, realistic and interactive ways. Things I've only imagined before, or created in prose, are exploding into life," Abnett said.
Warhammer 40K: Darktide trailers
The first trailer that accompanied the game's announcement was revealed during the 2020 Xbox Games Showcase. You can see the reveal trailer for the game below.
During the Game Awards 2020, a new gameplay trailer was debuted, showing off glimpses of what the frenetic combat looks like in action.
Warhammer 40K: Darktide gameplay and features
Right now, we still don't know a lot about the gameplay in Warhammer 40,000 Darktide. It'll be first-person like in the Vermintide games that were also developed by Fatshak and will similarly support four-player co-op, so it could end up being one of the best Xbox shooters available. While melee combat will be included, ranged combat will also be a viable option given the range of guns and projectile weapons available in the 40K universe.
During the trailer, we see one guardsmen's Lasgun repeatedly fizzle and malfunction, perhaps indicating that players will face electronic challenges in navigating the dark underbelly of Tertium. Much like in Vermintide, there'll be various characters to choose from, including the hulking Abhuman Ogryn, large ogre-like beings loyal to the forces of humanity.
Fatshark is currently promising that Warhammer 40,000: Darktide will be 4K 60FPS on Xbox Series X as part of being Xbox Series X Optimized.
Past Fatshark games were expanded with DLC, so while it's pure speculation, we could see new types of squadmates to choose from added in the future. It's also not unthinkable that other locations, missions and even types of enemies could be introduced into the game, such as the vicious Tyranids or brutal Orks. New missions could also explore other types of Hive Cities and Forge Worlds, or even more natural areas with vicious fauna.
Is Warhammer 40K: Darktide coming to PS5?
As of right now, no. Warhammer 40,000: Darktide is going to be a console launch exclusive on Xbox Series X and Xbox Series S, meaning it'll only be available on the next-generation Xbox consoles for a period of time. It will likely come to PS5 sometime after release, though we're not sure how long this will be.
Is Warhammer 40K: Darktide coming to PC?
Yes. In addition to launch on Xbox Series X and Xbox Series S, Warhammer 40,000: Darktide will be available on PC through Steam.
When is the Warhammer 40K: Darktide release date?
There's no exact release date for the game at this time. Fatshark originally said that players could expect Warhammer 40,000: Darktide at some point in 2021. As with so many other games however, it was then delayed, and is now currently set to be available at some point in Spring 2022. It'll be available on Xbox Series X, Xbox Series S, and PC when it launches. It'll also launch day one into Xbox Game Pass.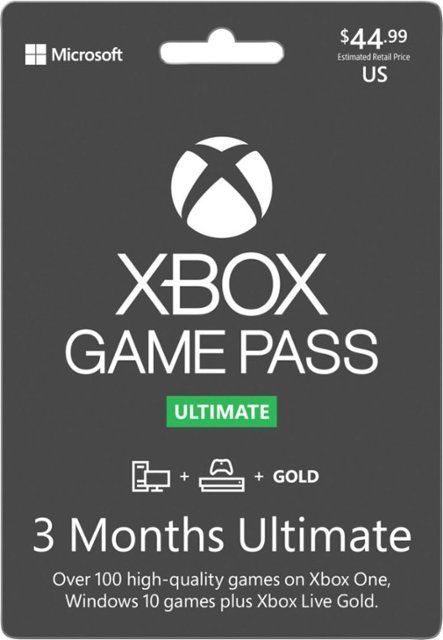 Best of both worlds
Xbox Game Pass Ultimate 3 Month Subscription
Xbox Game Pass and Xbox Live Gold in one

Xbox Game Pass gives you access to over 200 games for one monthly fee. Xbox Game Pass Ultimate also adds Xbox Live Gold to the package so you can play online with your friends. Halo Infinite will be available in Xbox Game Pass at launch.
Get the Windows Central Newsletter
All the latest news, reviews, and guides for Windows and Xbox diehards.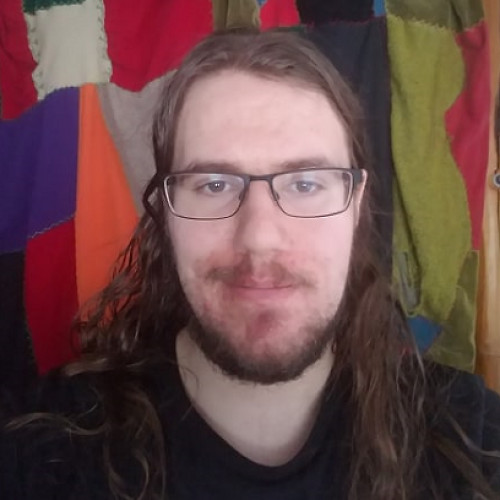 Samuel Tolbert is a freelance writer covering gaming news, previews, reviews, interviews and different aspects of the gaming industry, specifically focusing on Xbox and PC gaming on Windows Central. You can find him on Twitter @SamuelTolbert.