Watch Dogs confirmed for Xbox One; prepare to hack the planet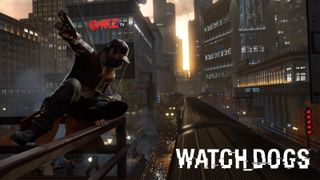 This announcement has been a long time coming, but today we can finally confirm that Ubisoft's Watch Dogs will be coming to Microsoft's Xbox One gaming console.
Watch Dogs is one of the most anticipated titles of the year; the game allows players to take control of Aiden Pearce and utilize his hacking skills to deliver cyber powered vigilante justice on the streets of Chicago. Hack into traffic networks, listen in on private cell phone calls, and control the city's infrastructure at your whim.
The storyline focuses on the ever popular subject of information warfare and makes us question who actually controls the computers our lives depend on. The future city of Chicago, is looked over by the powerful CtOS (Central Operating System); this mighty computer is able to control and manage almost every aspect of the urban landscape and keeps detailed information on its residents. The game plays off of the Northeast blackout during 2003, which was caused by a hacker; the futuristic world claims that the major blackout was the motivating factor to begin development on the high tech city operating system.
The open world action-adventure game was initially shown off at Ubisoft's press conference during E3 2012; it was immediately noticeable from the demo's superb quality graphics and active world environment – the game was next generation. Don't worry though, if you don't have an Xbox One, you'll still be able to enjoy the game on your Xbox 360, Windows PC, PS3, PS4, or WiiU.
The Xbox One preorder link isn't up yet, but you can hit up Amazon to preorder the game on your other favorite platforms.
If you happened to miss today's other Xbox One announcements, check out our recap on the event here.
Who will run out to pick up this title later this year along with their Xbox One? I'll see you in line!
Source: Major Nelon's Blog
Get the Windows Central Newsletter
All the latest news, reviews, and guides for Windows and Xbox diehards.