Watch Dogs confirmed for Xbox One; prepare to hack the planet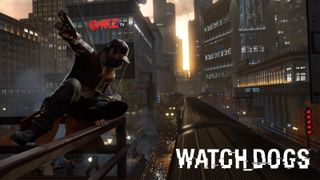 This announcement has been a long time coming, but today we can finally confirm that Ubisoft's Watch Dogs will be coming to Microsoft's Xbox One gaming console.
Watch Dogs is one of the most anticipated titles of the year; the game allows players to take control of Aiden Pearce and utilize his hacking skills to deliver cyber powered vigilante justice on the streets of Chicago. Hack into traffic networks, listen in on private cell phone calls, and control the city's infrastructure at your whim.
The storyline focuses on the ever popular subject of information warfare and makes us question who actually controls the computers our lives depend on. The future city of Chicago, is looked over by the powerful CtOS (Central Operating System); this mighty computer is able to control and manage almost every aspect of the urban landscape and keeps detailed information on its residents. The game plays off of the Northeast blackout during 2003, which was caused by a hacker; the futuristic world claims that the major blackout was the motivating factor to begin development on the high tech city operating system.
The open world action-adventure game was initially shown off at Ubisoft's press conference during E3 2012; it was immediately noticeable from the demo's superb quality graphics and active world environment – the game was next generation. Don't worry though, if you don't have an Xbox One, you'll still be able to enjoy the game on your Xbox 360, Windows PC, PS3, PS4, or WiiU.
The Xbox One preorder link isn't up yet, but you can hit up Amazon (opens in new tab) to preorder the game on your other favorite platforms.
If you happened to miss today's other Xbox One announcements, check out our recap on the event here.
Who will run out to pick up this title later this year along with their Xbox One? I'll see you in line!
Source: Major Nelon's Blog
Get the Windows Central Newsletter
All the latest news, reviews, and guides for Windows and Xbox diehards.
My Xbox 360 is mostly a Halo and Netflix/HBO Go machine. My future Xbox One might just have to include this game!

Cool good to see that ONE make it onto the platform.

Nice. I love the gameplay.

LOL. The description of CTOS fits Google.

I hope, Microsoft lock up alot of exclusives this time around.

Needs guns, lots of guns. Never enough guns. Probably won't get it because why? No guns

Did you even watch the video?

Some of it. Got board watching some guy walk around. There might be guns in it but not like the kind of games I like. To each his own.

You'll probably like the new Saints Row 4

This is the only game I care about at the moment. I've been dying for a open world game set in Chicago! Can't wait for this!

Yeah, I'm gonna get a XBUno!

Am I the only ONE who saw the waiter block head with the QR code? I couldn't scan it. Where does it go?

Been waiting for this game since conception.

I might just end up getting this on the PS4 :/ after hearing about the lack of sharing games between systems without paying a fee and the need to be connected to the internet at least once every 24 hours to play even single player games I'm completely turned off in terms of the Xbox One.

You heard wrong. Offline gameplay is supported and you dont have to pay to share between systems.

False, its been confirmed that there will be a fee to play used games with other Profiles.

NOT if the original owner has sold it on...

Not defending Microsoft but Sony hasn't said anything about fees and game installs.

You can only play offline for up to 24 hours. Then you will have to connect online to continue playing

Real Racing 2, Mass Effect: Infiltrator and NBA JAM Land WP8/7 .. now thats a NEWS!!

Holy shit! Thank you so much!!! I have been waiting for Real racing!!!!!!

Will it finally integrated with windows phone?

Doesn't matter if its a title for Xbox One. You wont see a graphical improvement on most games until about 2 years into the new consoles lifespan.

And who do you think will be ahead?

I've no idea. Considering the specs are practically the same its going to boil down to exclusives and marketing and who gets the console out first

Are you guys going to make a post for destiny like you did for this?

If you look closely you can see there actually using the Xbox One controller with black tape over the xbox logo for the live demo
Good to see the Xbox One platform is the preferred platform for game developers when doing live demos - Go Xbox!


I been looking at some tech comparisons between PS4 and Xone and ps4 is still more powerful and power hungry won't that lead to overheat its using gddr5 which is a meltdown unless they make a PC case with air conditioning. Please someone clarify.